Live Review
Jamie T, Brixton Academy, London
8th October 2016
"This is my favourite venue in the world"
"This is my favourite venue in the world". Jamie T bounds onto Brixton Academy's historic stage with a sense of purpose. The first of his three night residency, the Wimbledon boy turned indie hero looks a man at the peak of his powers.
In truth, a lot of the nuance of latest album 'Trick' is lost in a rowdy live gig like this, but heavier tracks like 'Tescoland', 'Solomon Eagle' and 'Tinfoil Boy' inspire a bullish reaction from the crowd.
'Sheila' sparks an inevitable mass sing-a-long, but more impressive is the roar that greets album tracks from years gone by. 'Salvador', '368' and 'The Man's Machine' are belted out like age-old classics – much was made of the success of Jamie T's 2014 comeback, but it's his first two records that resonate most here.
The arrival of 'Sticks 'n' Stones' prompts absolute chaos – mosh pits appear from every angle with crowdsurfers pulled over the barrier by security. Then comes an encore of 'Back In The Game' – a fan favourite from debut 'Panic Prevention' which serves as a reminder of just how far Jamie T has come as a musician and performer.
Proceedings come to a close with 'Zombie' – the single that launched his comeback so successfully two years ago. It marks the end of a set which finds the right balance between nostalgia and new sonic pastures – in 2016 Jamie T feels very much like an artist who hasn't forgotten his past, but is still set to have an exciting future.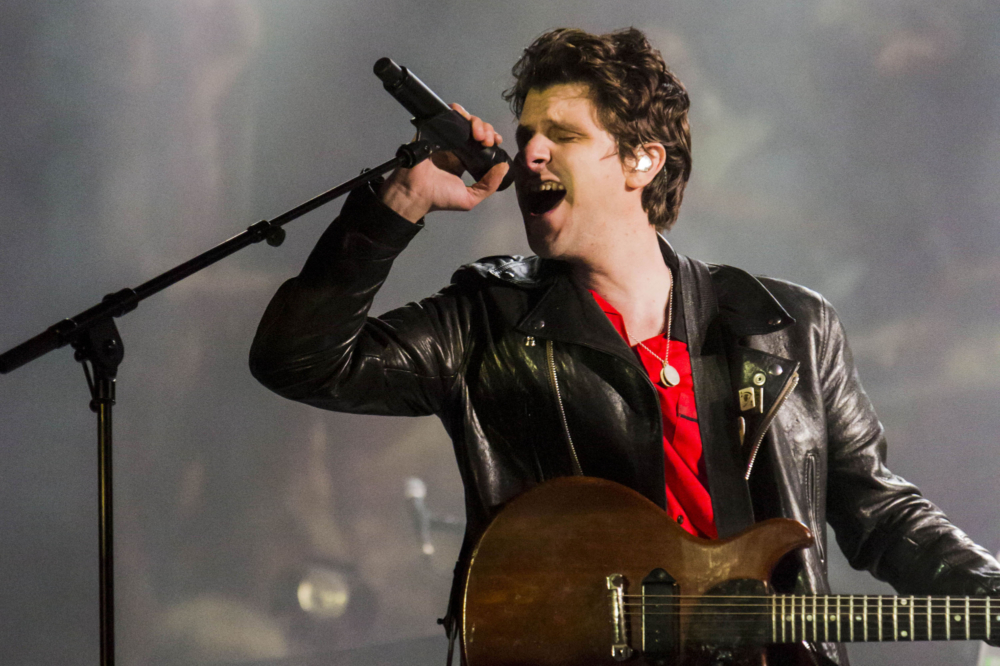 Photos: Betty May

Get your copy of the latest issue
Read More