Festivals Kasabian, Tame Impala, Slaves and more kick off Day One of Mad Cool with a mighty bang
MGMT, FIDLAR and Pearl Jam also played the first day of the heavyweight Madrid weekender.
Still only in its third year, Madrid weekender Mad Cool has already established itself as one of the biggest hitters of the Euro festival circuit. Changing location for 2018 in order to up its capacity to 80,000 per day, it's no surprise then that this year's event is borderline ridiculous in the scale of its line-up; some of the biggest acts in the world jostle for top billing, while even established festival favourites are relegated to early supporting cast slots.
Case in point: Slaves. Back on UK turf, the Kent duo sit pretty near the top end of any large scale event; here, they're first on, just as the site opens its doors. It's not that there's a lack of demand for Isaac and Laurie's playful punk blasts – later, we catch the pair wandering round the site, getting mobbed every three paces, there's just simply shit loads of competition. Debuting a handful of new tracks from forthcoming third LP 'Acts of Fear and Love' including, ironically, slowie 'Photo Opportunity' – an ode to the strangeness of being asked for selfies all the time, the pair set the bar high for the day. Old favourites 'Cheer Up, London' and 'Fuck The Hi Hat' are greeted with jubilant cheers from the crowd, while recent single 'Cut and Run' sees the two take to the front of the stage for a jaunty run through of the accompanying video's dance routine. By the time a topless Isaac jumps down into the crowd for a final farewell, it could be 11pm for all the energy in the air.
While Eels spend their time in the afternoon sun, whacking out a cover of Prince's 'Raspberry Beret', FIDLAR offer some far more raucous kicks over on the Radio Station stage. Back in the game after a couple of years off the touring circuit, Zac Carper and his band have lost none of their messy charm. Dressed in hospital scrubs and backed by a video showing the band's name carved into a lump of Spam, the LA punks are a gloriously unpolished affair from the opening blast of recent single 'Alcohol' to the celebratory rattle of old favourite 'No Waves'. Judging by the set-long mosh that greets them, Madrid's glad to have them back, too.
Over on the second stage, it's already time for Tame Impala – who flood the enormous screens behind them with trippy, colour-saturated visuals and create the kind of all-enveloping sound bath that it's impossible not to fall heart-first into. The Aussie troupe may be an established, universally-beloved favourite by now, but you can't help but be floored all over again each time they re-emerge. Lush and textured, and filled with Kevin Parker's inimitable warm croon, the likes of 'Why Won't You Make Up Your Mind?' and 'Eventually' are impossibly gorgeous things; the fact that these sonic spells all come from the mind of the unassuming genius wandering around centre stage, meanwhile, still remains ridiculous.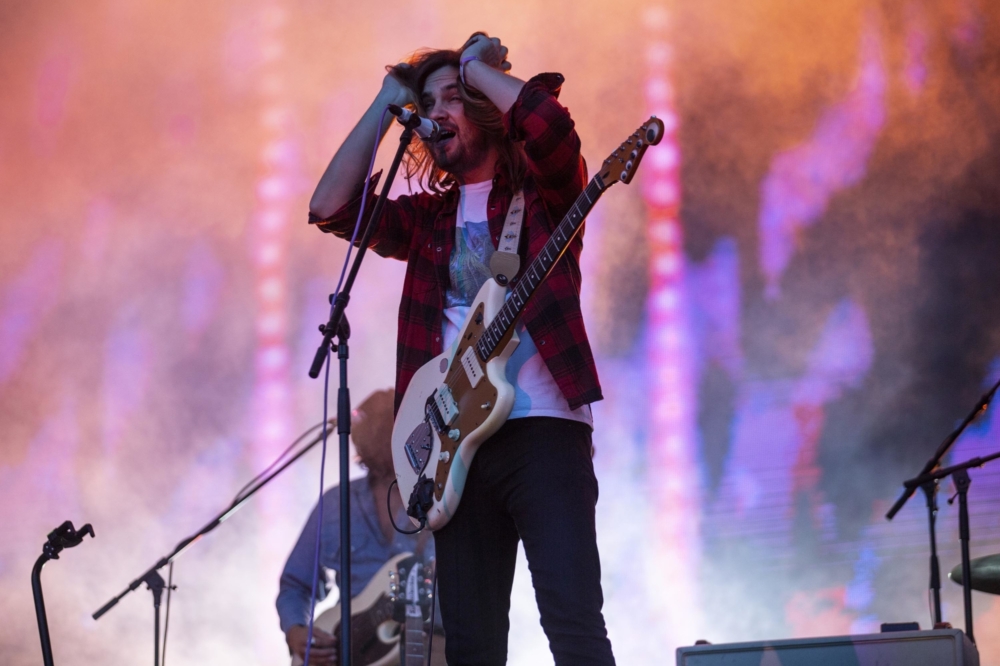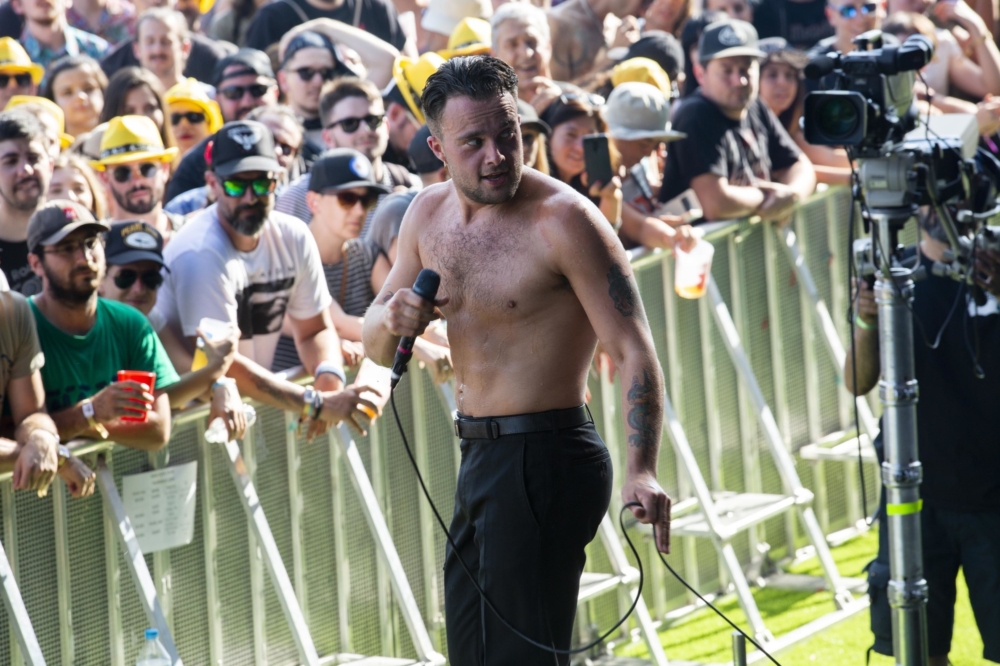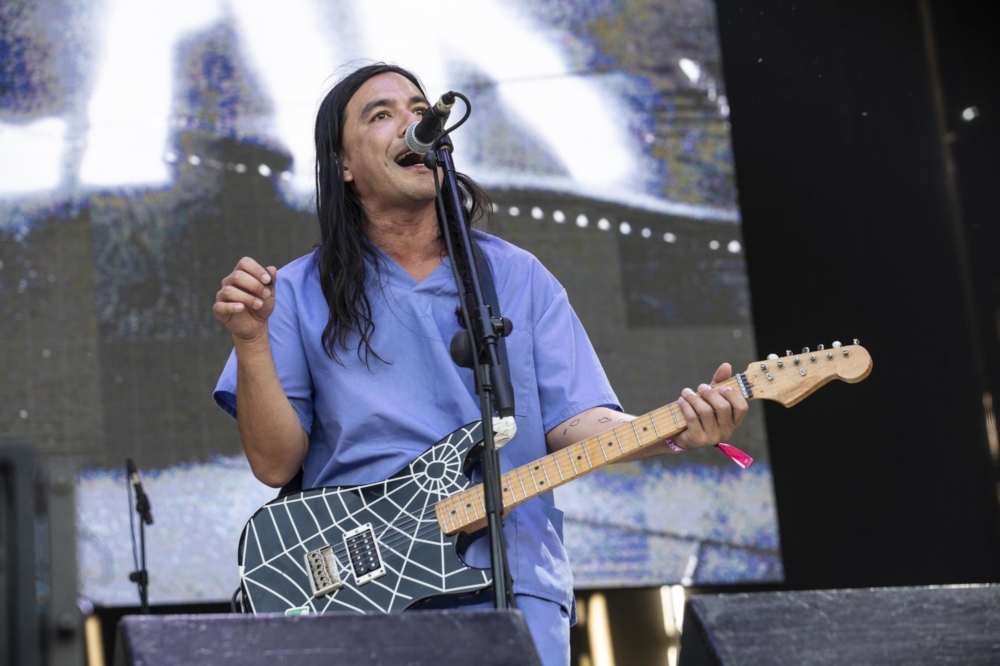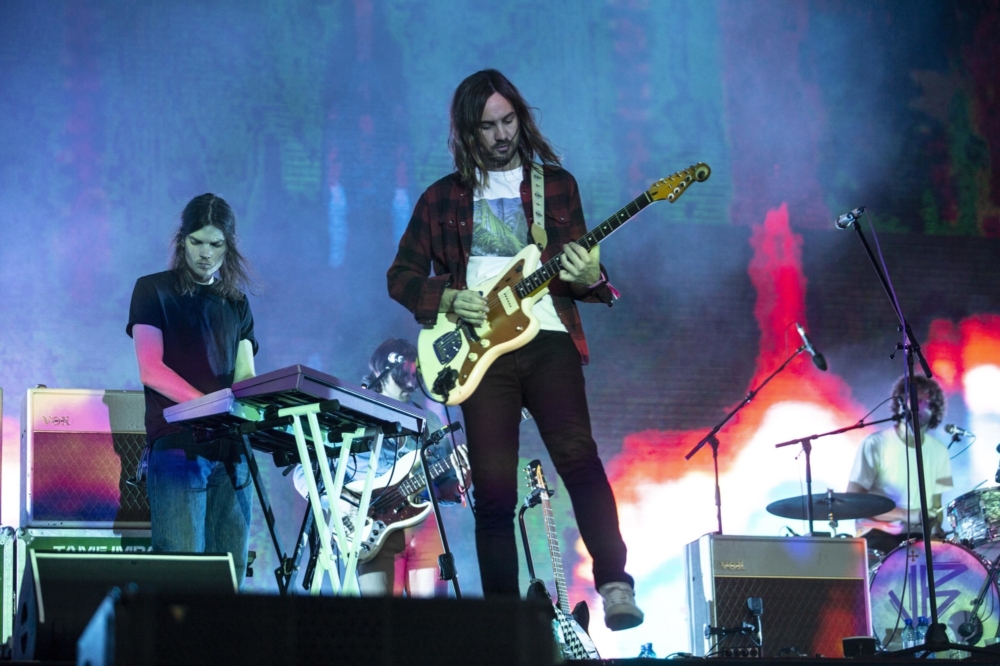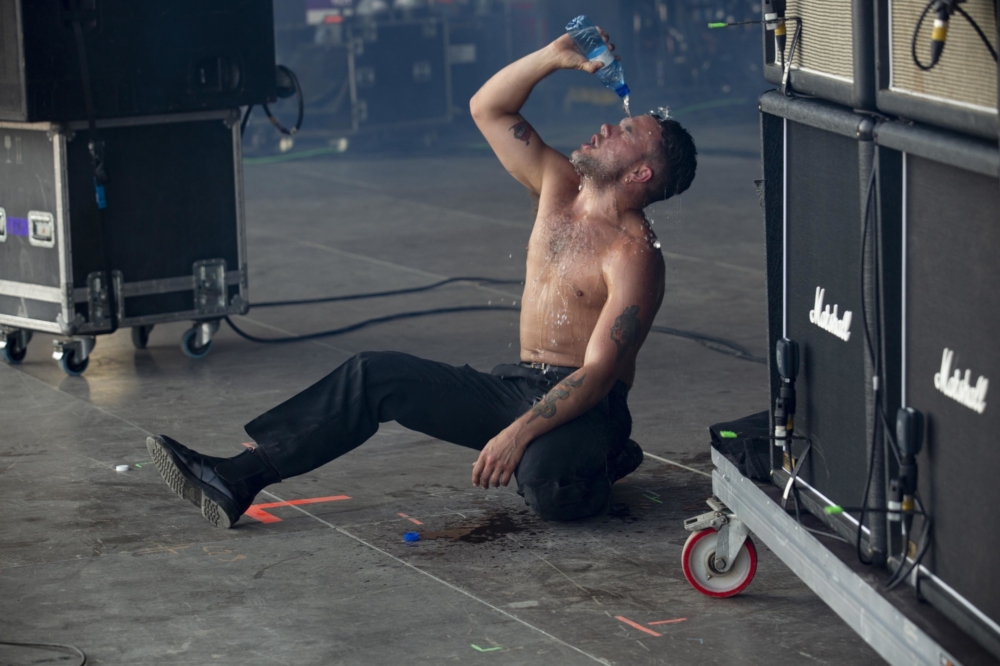 Seemingly congregating the entire 80k-strong festival to their main stage headline set, Pearl Jam still clearly have the pulling power despite their hefty tenure in the game. Clocking in at two hours, could we have done with a slight slim-lining of the setlist? Well, yeah. But hey – 'Alive"s still a grunty banger, eh?
Luckily, if there's one band that know a thing or two about bangers, it's everyone's favourite Leicester likely lads Kasabian. Entering to the MGM Studios music (you know, the one with the roaring lion that plays before the films), the group are on gloriously joyous, slightly ridiculous, entirely excellent form from the off. Scientific studies have proven that it is, in fact, clinically impossible not to have a good time to 'L.S.F', 'Shoot The Runner' and the like, and so – though some of these tracks are well into their teens – there's still that particular strain of giddy abandon that Kasabian sets draw out that means these oldies never actually get old. They end with 'Fire', Tom (still in sunglasses, despite it being 2am) getting the entire festival to crouch down and spring up for its jubilant finale. Another festival conquered.
Before bed time, however, there's still time for MGMT to bring things home with a crowd-pleasing main stage set that dips its toe into the band's weirder waters but still knows which side its bread is buttered. Though Andrew, Ben and pals have largely abandoned the fizzy indie disco bop that made their name on record, live they thankfully haven't entirely ditched the hits. 'Electric Feel' and 'Time To Pretend' nuzzle up to 'Brian Eno' and recent tracks 'Little Dark Age' and 'TSLAMP' and, really, there's isn't so much difference between them that they can't all just be friends.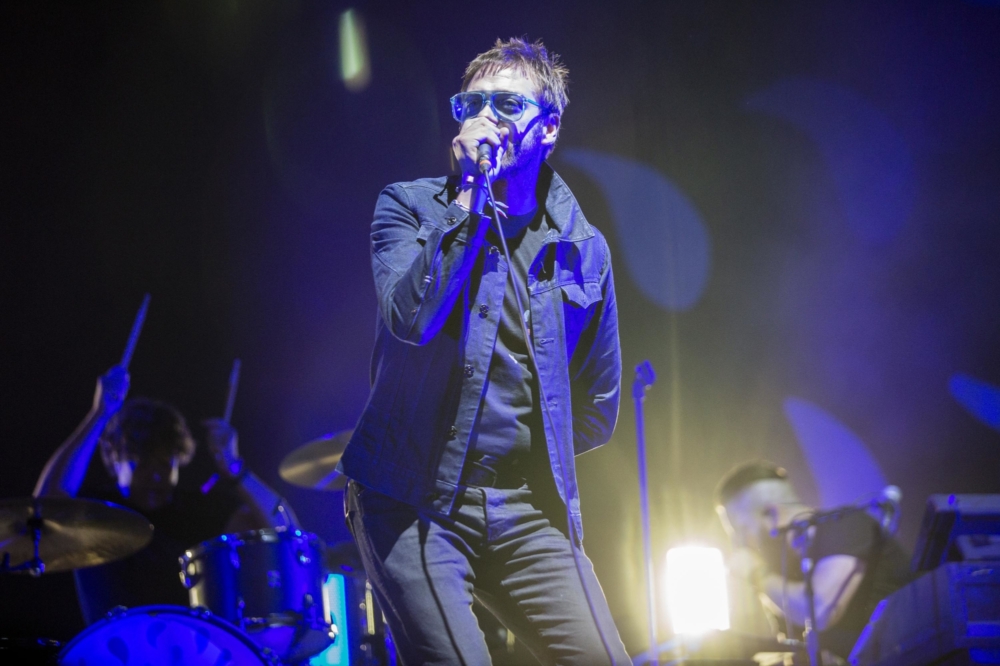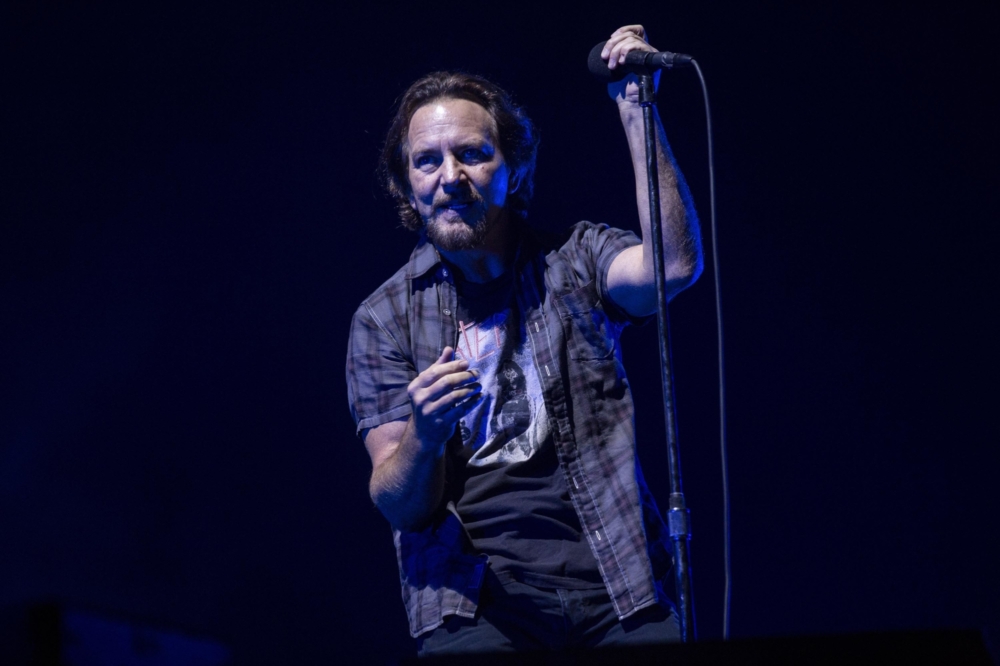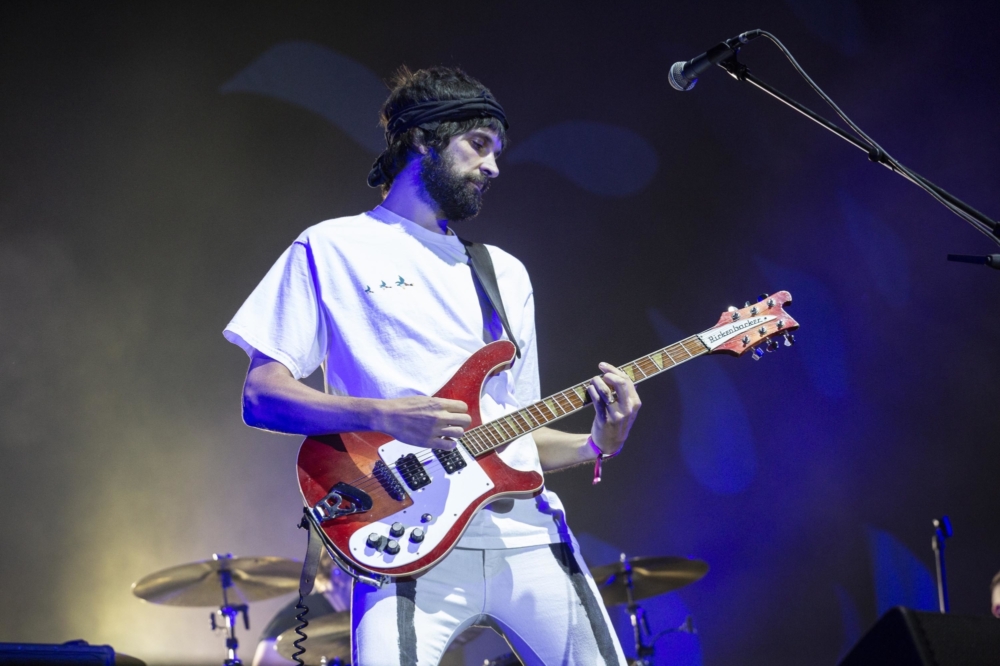 Read More