Festivals
Kendrick Lamar, Dua Lipa and Patti Smith bring the final day of Lowlands 2018 to a successful close
Other standout sets on the third and final day of the Dutch festival came from Ezra Furman and Confidence Man.
It's been a hell of a weekend at Lowlands. On Friday, we were treated to a whopping 22 song set from Gorillaz, witnessed the boyband brilliance of Brockhampton and were enthralled by the no-holds-barred punk spirit of Amyl & The Sniffers. On Saturday, we watched Stormzy cement his status as a world-class performer and Miles Kane perform a cover of Donna Summer's 'Hot Stuff' (yep), before N*E*R*D performed a fun, if at times, confusing headline set on the main stage.
Onto today then and it's much needed calmer start to the third and final day of Lowlands with a mid-afternoon set from queen of punk rock Patti Smith. A set full of chilled-out and charismatic confidence, Patti commands the crowd with incredible ease throughout the entirety of her hour and fifteen minute set, enrapturing her steadily expanding audience with songs, poetry and compassionate anecdotes. She sets up a rousing cover of the late-80s stadium rockers Midnight Oil's 'Beds Are Burning' with a spoken word rendition of a poem about Australia's destruction of the environment ("Great Barrier Reef, red as blood, red as a ruby, until man infused it with his toxics, with oil, with his plastic, and choked the life out of it…" she cries) before powering into 'Because The Night' and the crowd is predictably hooked.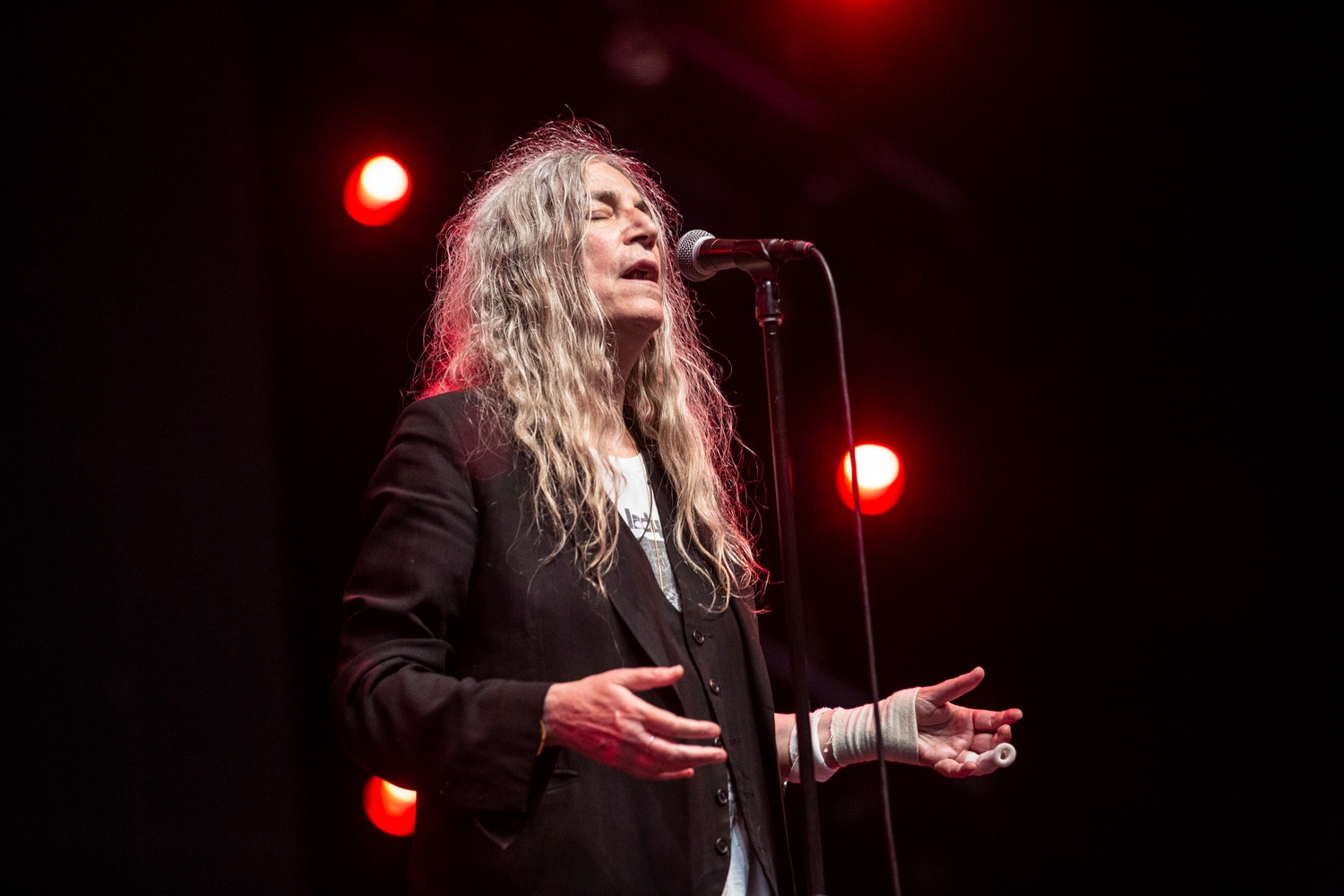 Meanwhile things take a different turn over at Australian dance-pop duo Confidence Man's set, the audience is spilling far out of the tiny confines of the festival's X-Ray stage. Self-conscious of how ridiculous they are and owning every moment, a Confidence Man set is a full-out party of synchronised dance moves and not an ounce of conscious cool, an open invitation to shake off whatever lingering festival hangover you may have and, as both the band's Janet Planet and Sugar Bones repeatedly tell the audience throughout their set, to "get down". 'Don't You Know I'm In A Band' is a gleefully sarcastic nod towards inflated egos in music, whereas 'Bubblegum' is a dose of sugary gloss-pop that lyrically makes little sense. Judging by the joyfully unpretentious dancing of the crowd though, for their set to be devoid of meaning in exchange for pure, unadulterated fun is kind of the whole point.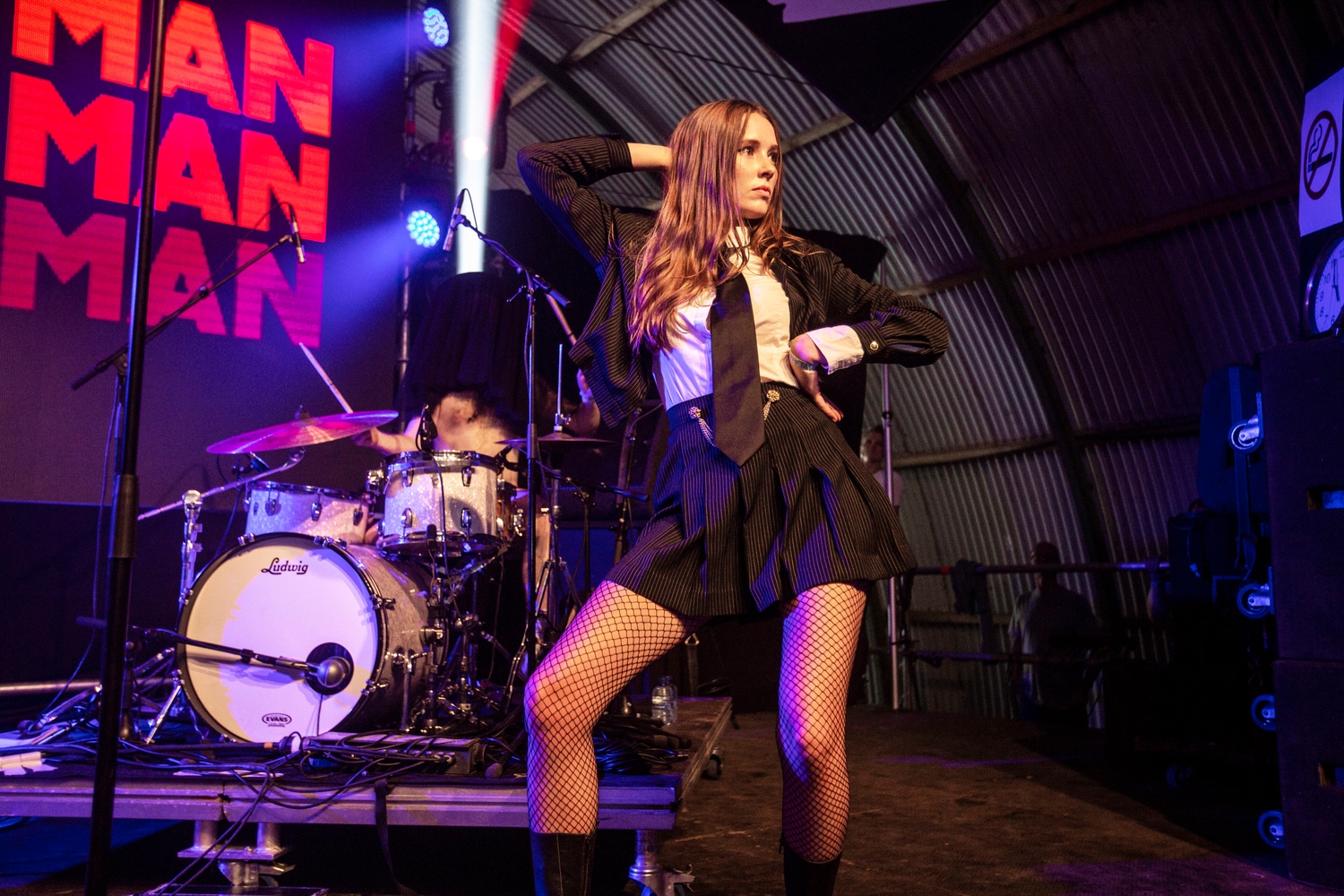 Later, Ezra Furman charms an audience with a theatrical set of doo-wop 50s-inspired rock. Introducing almost every song with an anecdote or a dedication, he kicks off his set with the scratchy, bar brawl-esque 'Restless Year', before launching into the swaying, rock 'n' roll chorus of 'Lousy Connection', which he dedicates to Patti Smith. ("I'm proud to be playing at the same festival as she is…"). The swinging, saxophone-filled 'Walk On In Darkness' goes out to "everyone that's ever been pointed out or singled out or laughed at, 'cause I'm right there with you" and then right at the end, he throws in a moving cover of Smashing Pumpkins 'Tonight, Tonight' - a new addition to his festival sets this summer - before closing with 'Suck the Blood from My Wound', opener of new album 'Transangelic Exodus'. A storming set with barely a moment of lost momentum, things are left on a resounding high.
After the release of her million-copy selling self-titled debut album last year, further proof of just how quick Dua Lipa's rise to pop stardom has happened comes today in the form of her being second to the top on the line-up of the main-stage. But in her set comes the talent to match such hype. Already with an arsenal of palatable, crowd-pleasing pop hits, accompanied by a three-piece backing band and an army of backing dancers, Dua bounces from dark-pop bangers to ballads, delving into the crowd for one of the set's slower moments in 'Be The One' and whipping up a crowd-wide sing-along during 'IDGAF'. Then, of course, to close there's 'New Rules' - Dua's breakout hit which spawned over a billion streams on YouTube - which inspires one of the most joyful dance-alongs seen on site all weekend.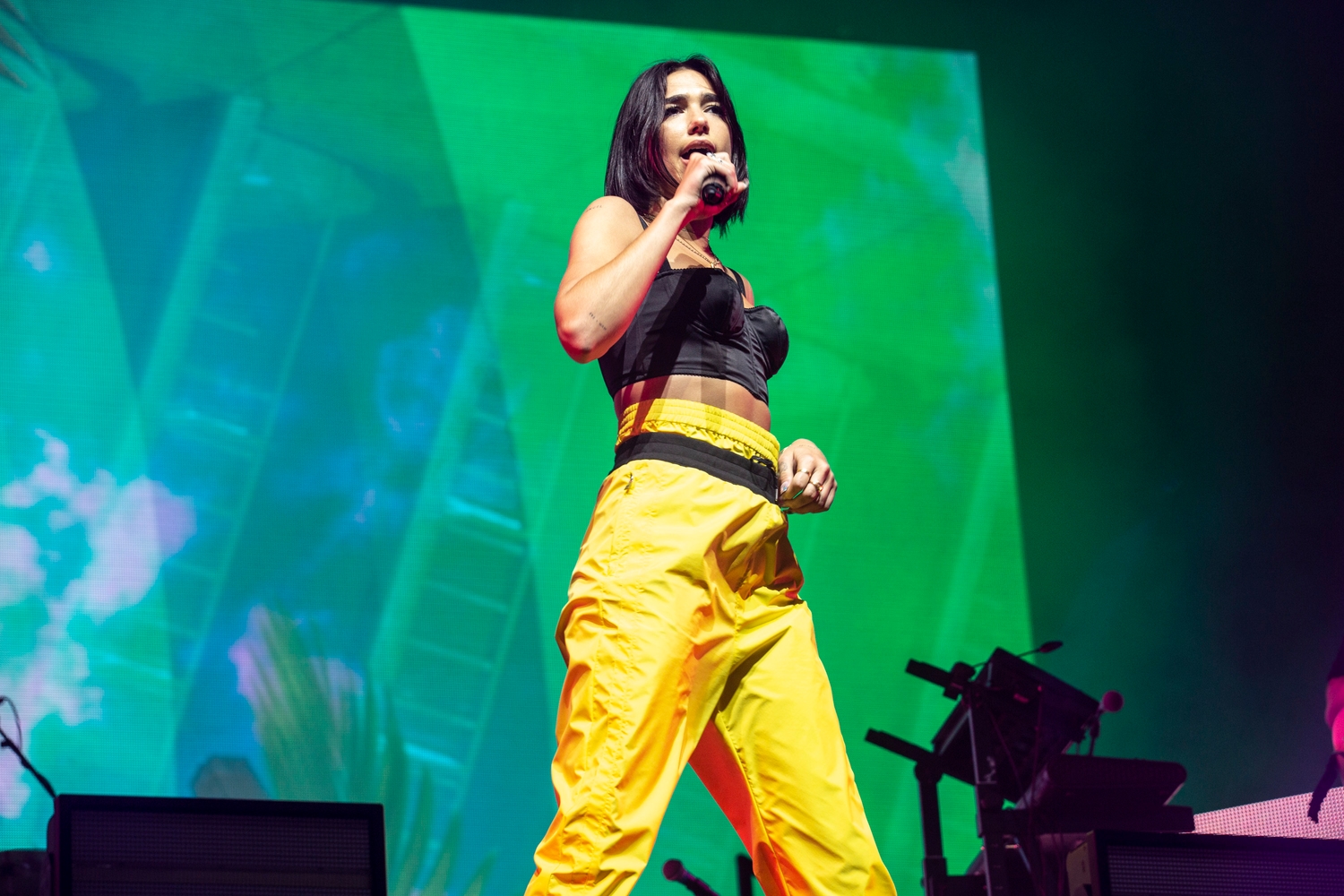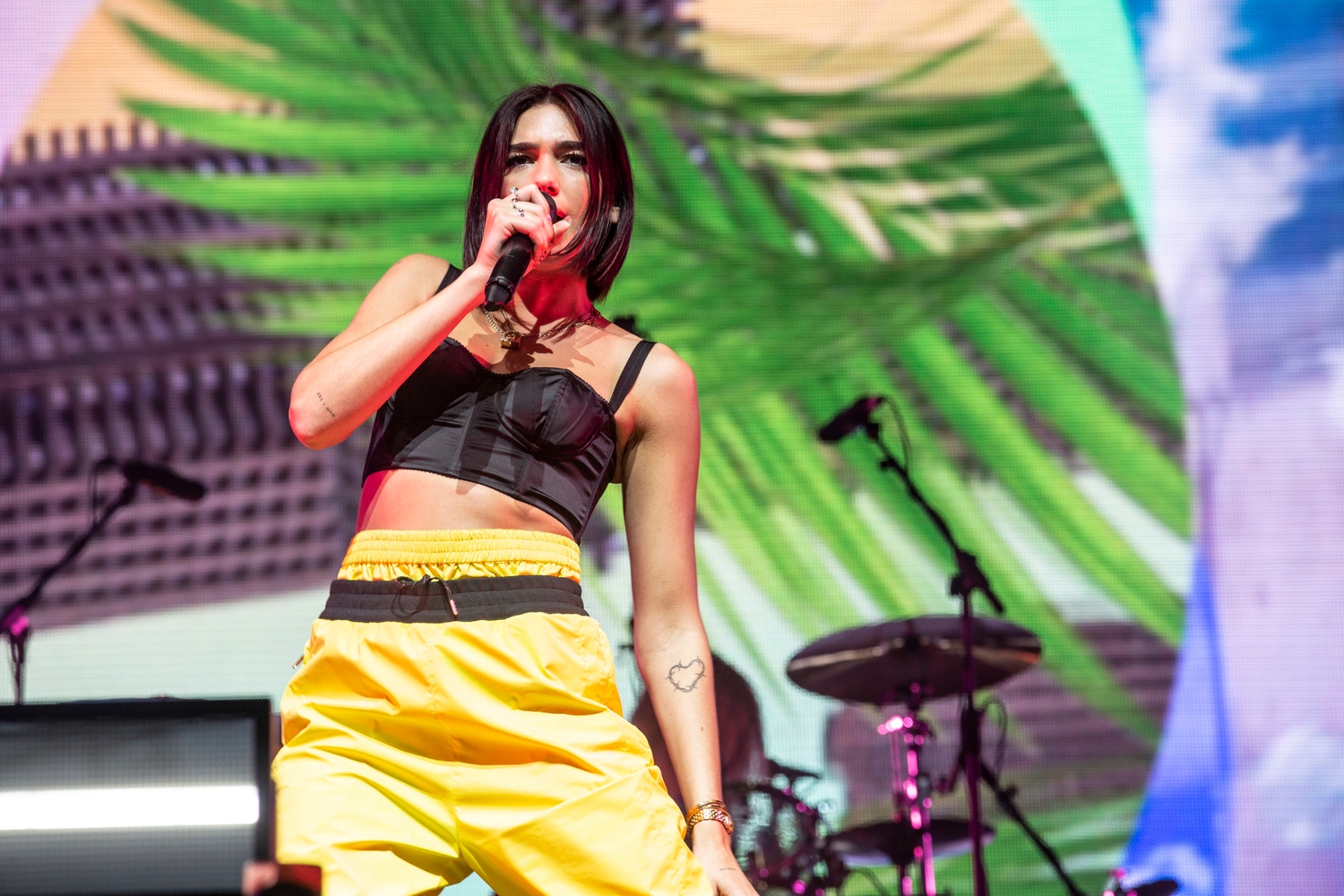 Not one for speaking much outside of his songs, for most of Kendrick Lamar's headline set he's not much more than a silhouette on stage, preferring to let his lyrics do the talking. With even his band pushed off-stage and photographers banned from shooting the set, this is a strictly a one-man show and one he commands with supreme confidence, running through hit after hit with little let-up in a set that's punctuated with flame blaster pyrotechnics and bathed in alternating blue and red lights.
The timing of his Sunday night set means some of the festival's attendees are already on their way home, so the crowd seems a little sparse and there are moments where he seemingly don't quite connect with his audience - many seem to be turning up briefly, only to turn around and leave a few songs later.
But there's still standout moments. Rihanna duet 'LOYALTY' (unfortunately without the appearance of actual Rihanna) is met with a wall of screams and on set closer 'HUMBLE.' the crowd's yelling of the verse is so overwhelming he eventually just stands back to let them get on with it. It's pretty much business as usual then for the much anointed 'greatest rapper alive'.
Read More