Festivals
Mad Cool Festival 2017, Madrid, Spain
6th - 8th July 2017
Kings of Leon, Savages and alt-J also appeared at the Madrid festival's second year.
After a handful of weeks where scorching sunshine has dominated the weather forecast across southern Europe, it's difficult to imagine anything but in the middle of Spain. That is, however, until this weekend, when the heavens very much open over Madrid. Luckily, heavy rainfall isn't quite enough to put a dampener on the opening day of this year's Mad Cool Festival: with both George Ezra and Warpaint helping to kick off proceedings, the showers soon disappear in favour of some evening sunshine.
Next up, Foals dole out some of their most tremendous offerings over at the KOKO stage. A band who've spent the last decade perfecting their live show, their return to the festival circuit – this year, an admittedly shorter run, compared with their 2016 schedule - is a blistering one. 'Mountain At My Gates' introduces them with its intense hugeness, before the likes of 'My Number', 'Spanish Sahara' and 'Inhaler' show the quintet off as the dominating band they've come to be known as.
It's a loud and somewhat apt opening for Mad Cool's first headliners; a band who, truthfully, need no real introduction. Having recently slew their way through a closing slot at this year's Glastonbury, Foo Fighters are primed and ready tonight in Madrid as the storms that swirled earlier on finally subside. Their show is very much business as usual, their set packed to the rafters with anthems. Ever the commanding yet formidable frontman, Dave Grohl wastes little time in goading his audience, teasing the crowd about who's voice will let out first and, unsurprisingly, it's not his. The likes of 'Everlong', 'My Hero' and 'Times Like These' still tug on nostalgic heartstrings across the crowd, while new cut 'Run' sounds blisteringly good in the live arena. It's a set that manages to encapsulate all that's great about the Foos: from showing off their more experimental side with the likes of 'Congregation', to pulling out all the stops for gorgeous closer 'Best of You', it's an undeniably great run through some of their biggest hits and most brilliant gems.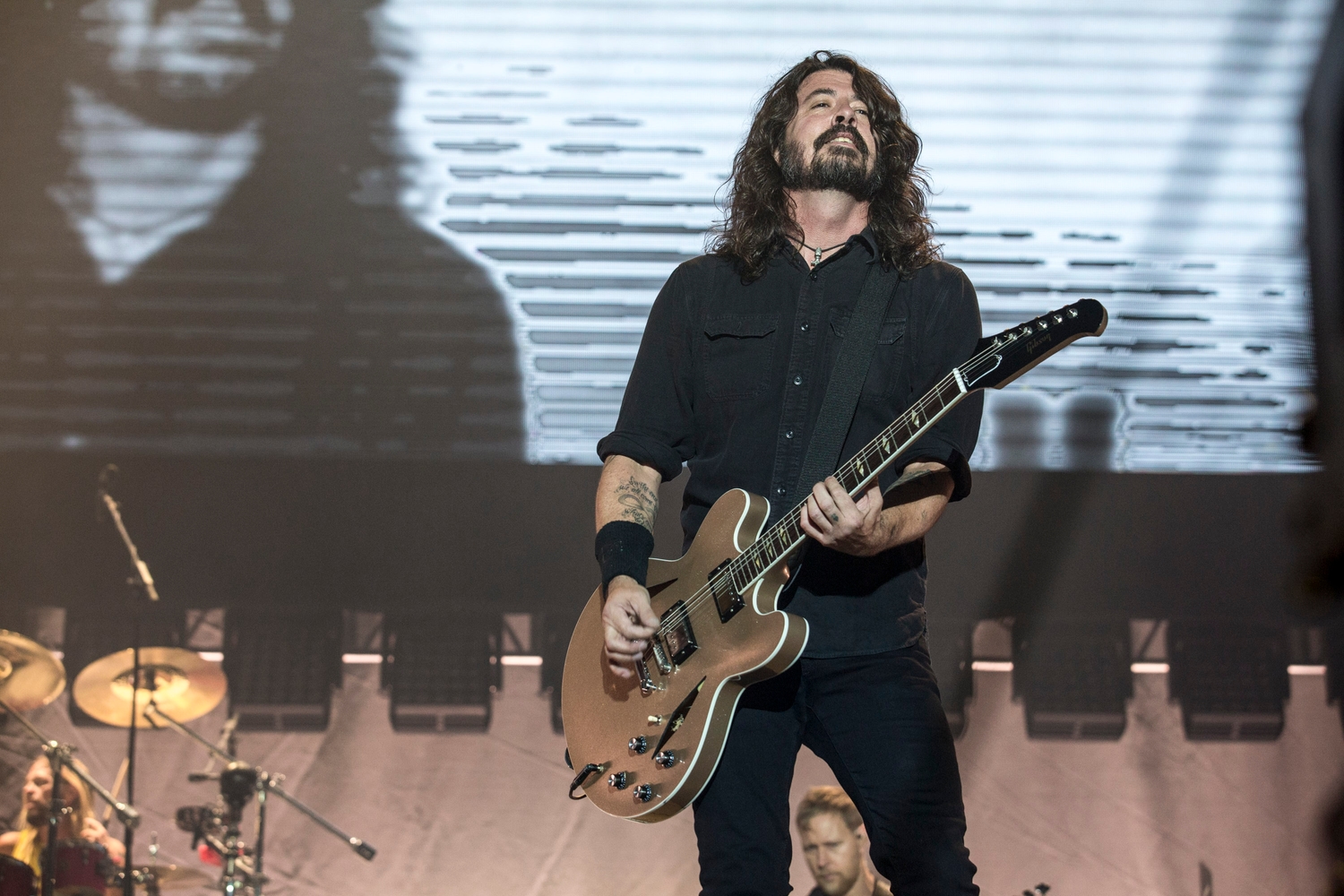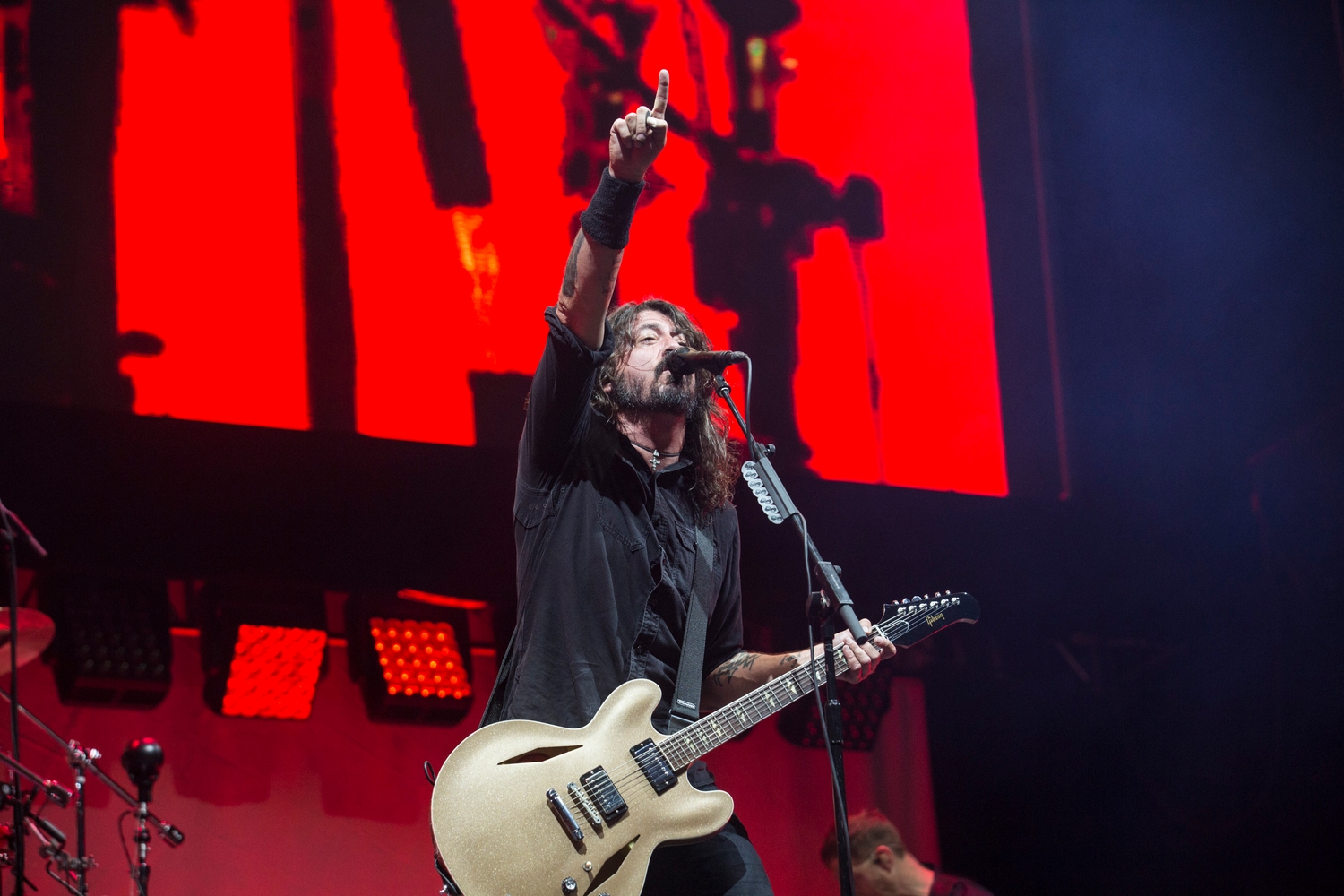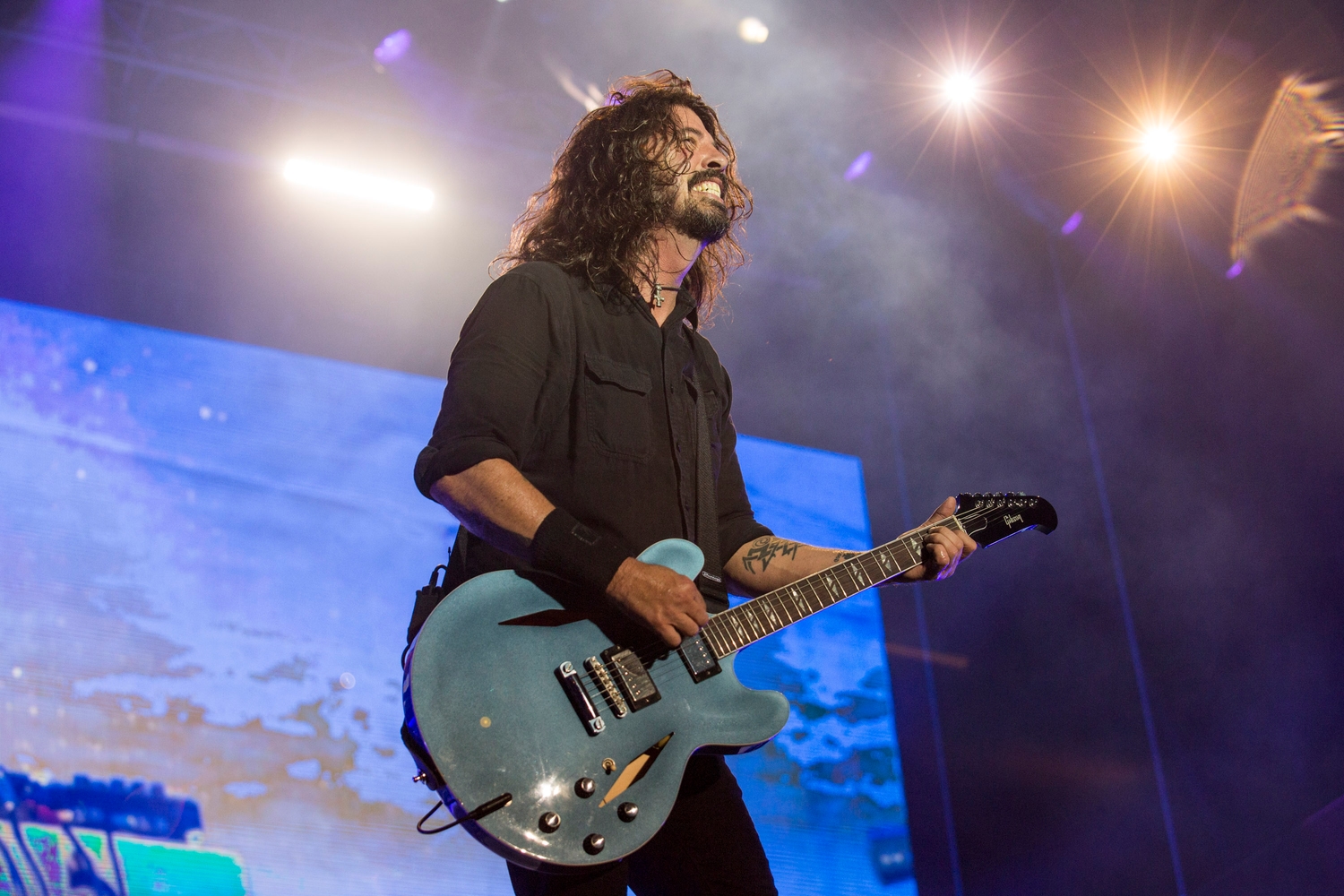 While another day of rain threatens to seep into proceedings on the second day of Mad Cool, by the time Deap Vally take to the stage, the early evening sun has finally decided to make an appearance. Luckily, the warm sunshine is the perfect accompaniment for the Californian duo, who've come dressed for the occasion too, in suitably garish catsuits. The pair, however, waste little time in causing a ruckus with their gloriously scuzzy sound. All sludgy wonderfulness and gritty riffs a-plenty, LP2 cuts like 'Smile More' and 'Royal Jelly' are real scorchers, and get the day off to a satisfyingly noisy start.
Over on the other side of the Caja Mágica, alt-J are whipping up a frenzy with their multi-layered brilliance. Kicking things off with the frankly absurd (and wonderfully bizarre) '3WW' as the sun begins to fade in the sky, their set is a veering journey through their eclectic back catalogue. From nerdy super hit 'In Cold Blood' – it's not easy to pull off singing in binary - to infectious cuts 'Fitzpleasure' and 'Tessellate', theirs is a set that feels both dark and light; intense yet freeing all at the same time.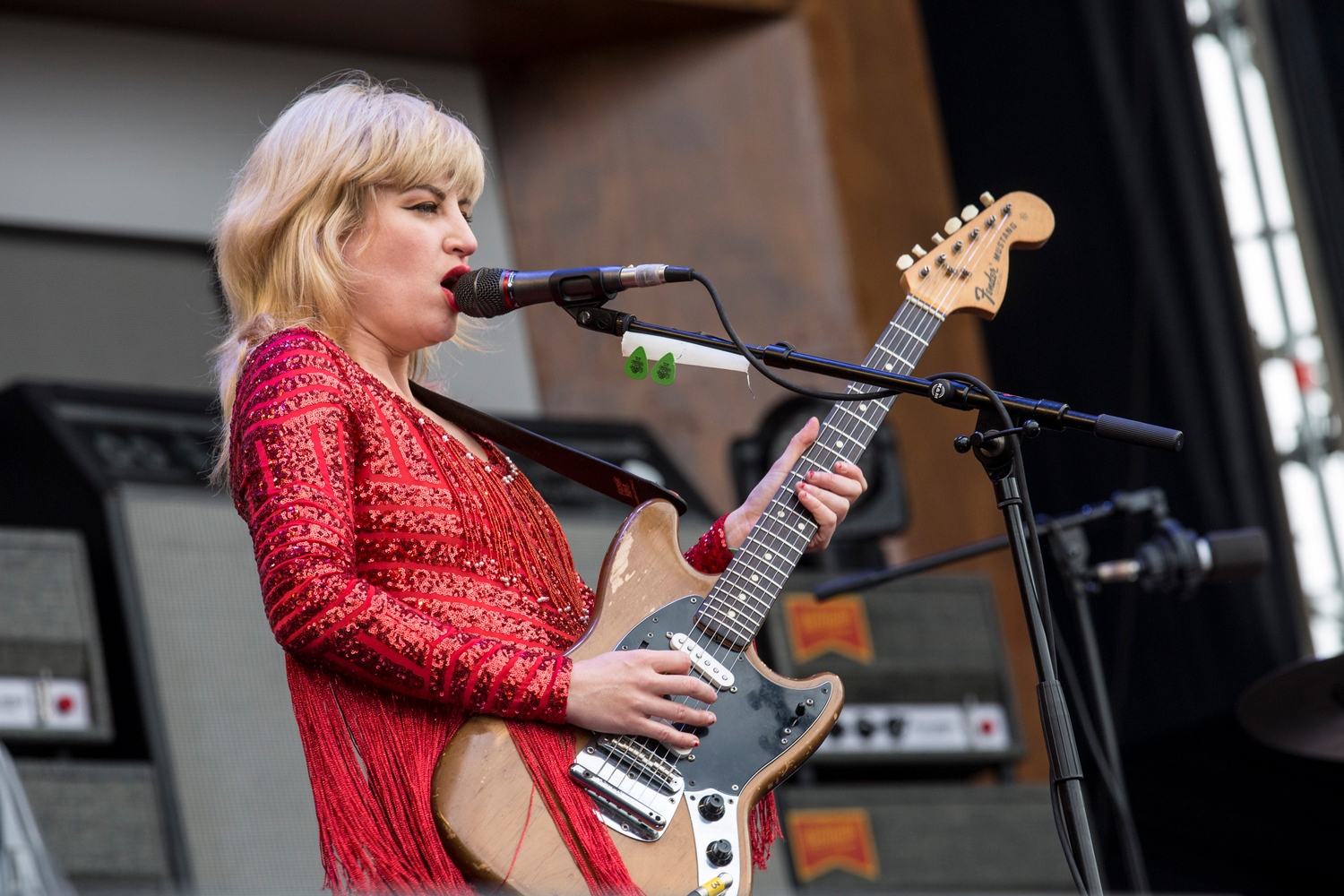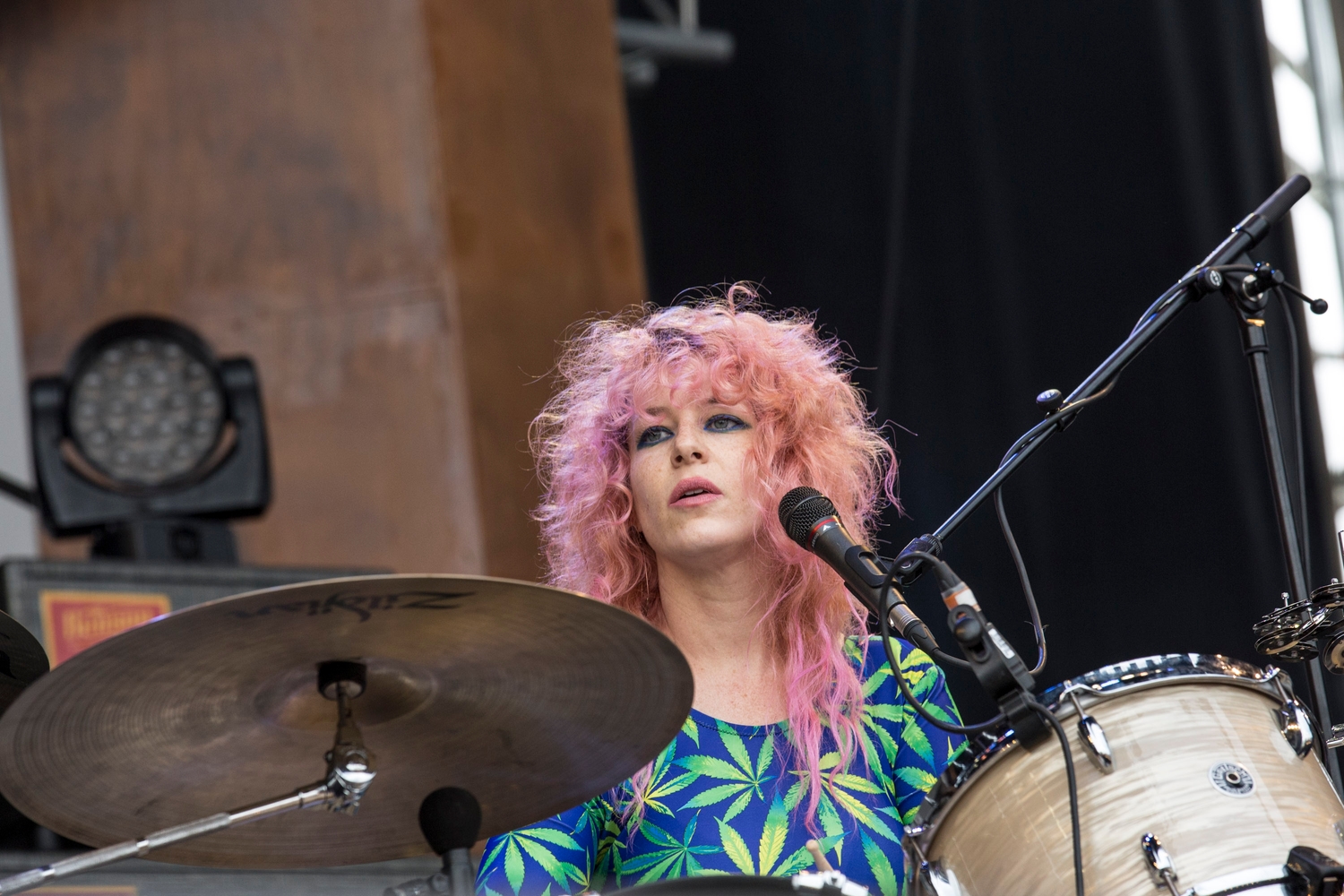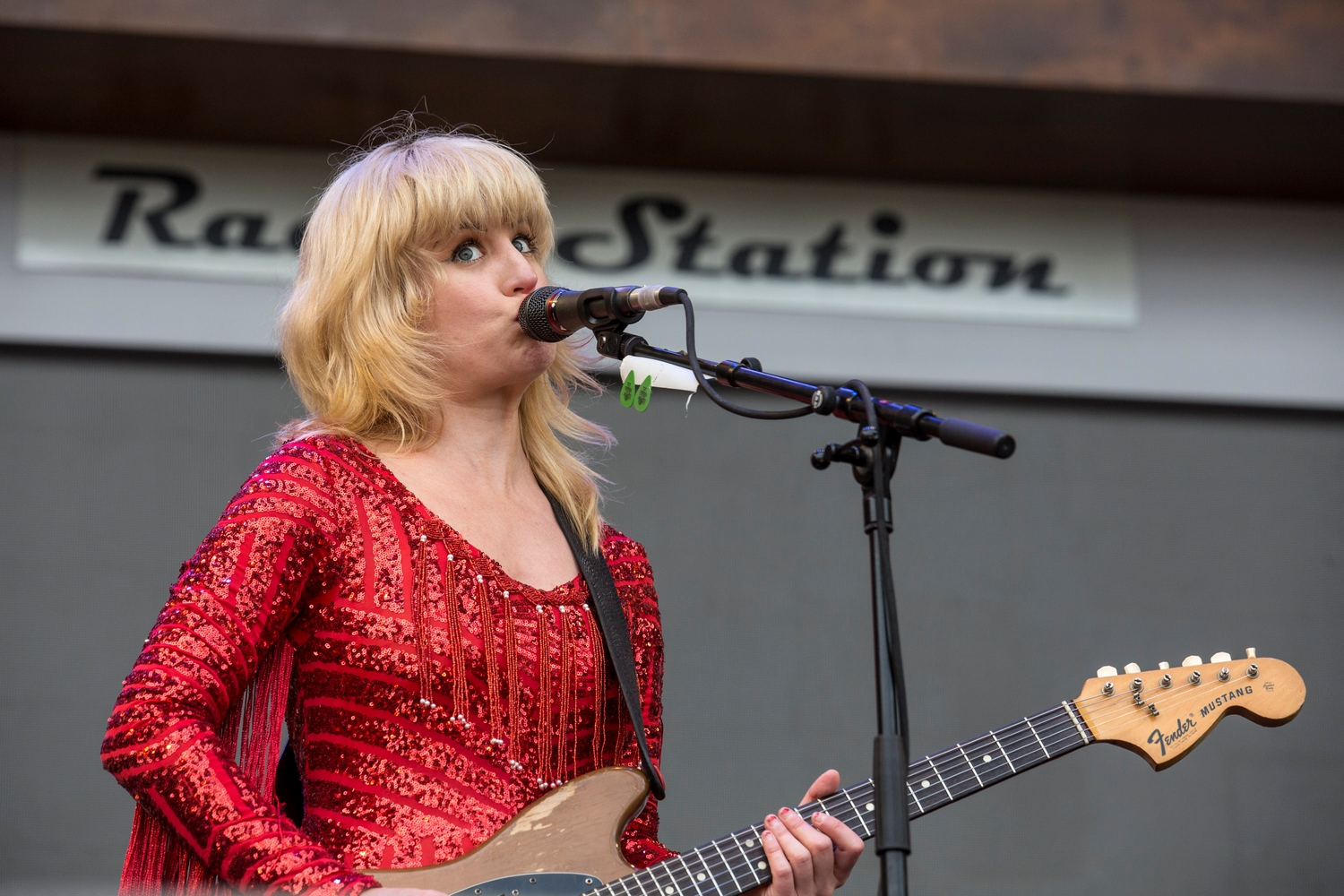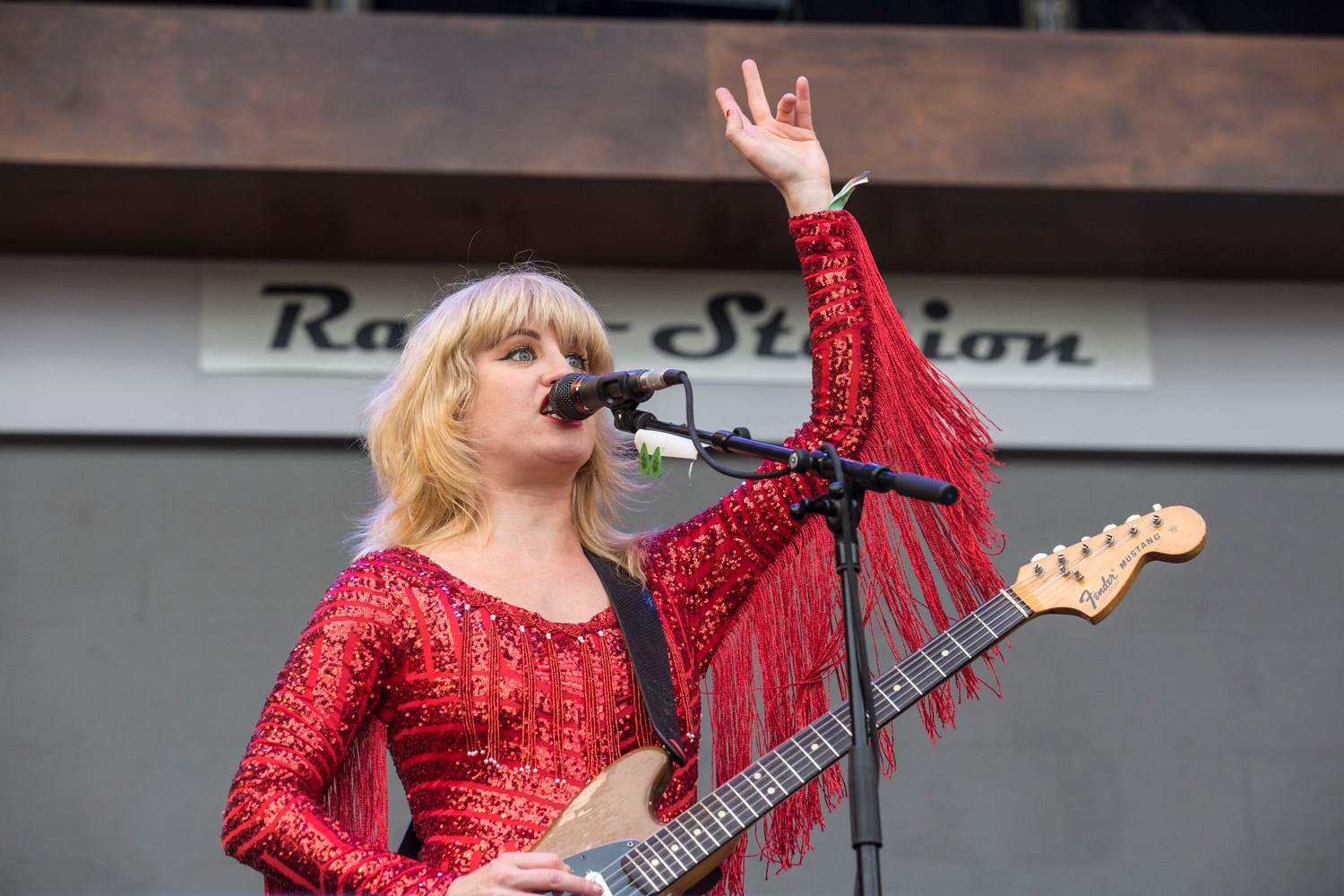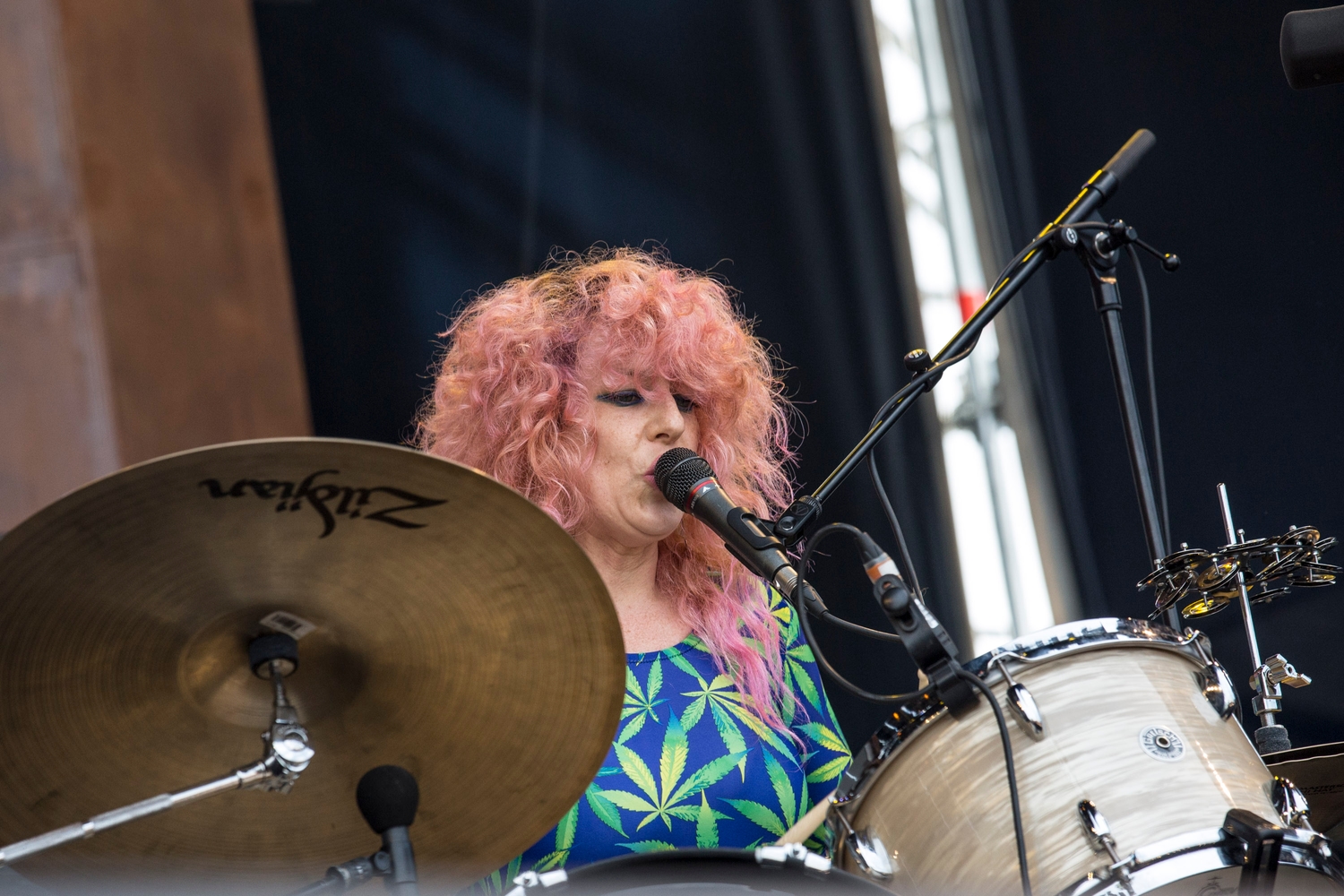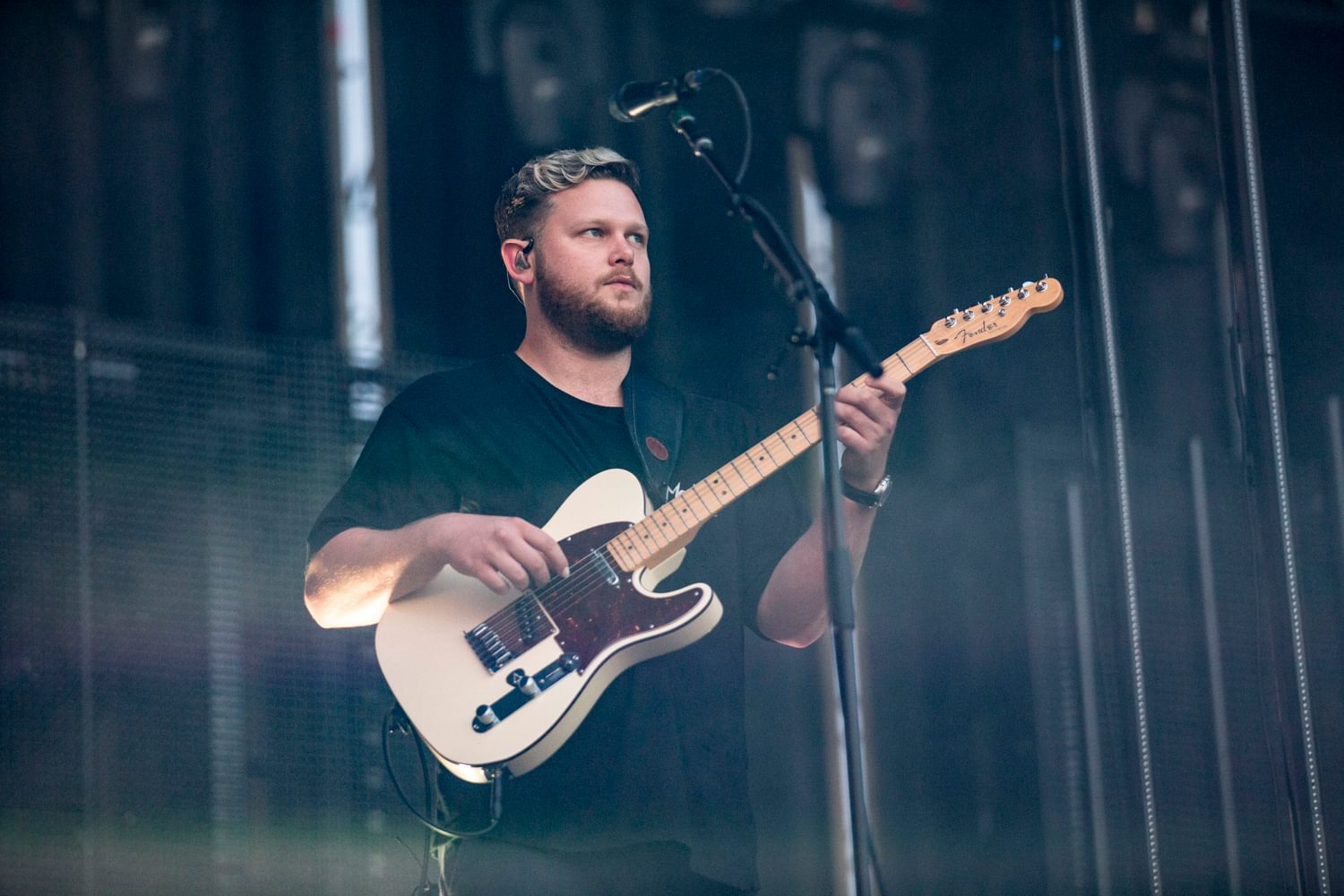 It's around the same time – as the sky begins to darken – that a certain Ryan Adams decides to take on the trio in a battle of volume from the other side of the festival site. As he shreds through his set over on the Radio Station stage, he encourages the crowd to make more noise – to compete with the 'Relaxer' group – before closing with the blinding one-two of 'Come Pick Me Up' and 'Shakedown on 9th Street' and a solo rendition of 'My Winding Wheel'.
It's in the lead up to tonight's headliners that the widely reported incident involving the death of performance artist of Pedro Aunión Monroy occurs. After some delays, the event is given the green light to continue by the authorities and festival themselves, with Green Day hitting the stage soon afterwards.
Their set itself is one of catharsis, for both band and crowd. While there is, admittedly, a strange feeling in the air, their show also marks the final show on the band's recent European tour, and there's no holding them back. Much like Foo Fighters the night before, Green Day are a band well-versed in the art of headlining a festival and that much is demonstrated through their epic, twenty-eight track setlist. Whipping through the likes of 'Know Your Enemy', 'Holiday' and 'Longview' early on, the crowd sing every word back with a real sense of conviction, while frontman Billie Joe Armstrong is the perfect conductor. An infectious ball of frenetic energy, he spends as much time alongside his bandmates as he does jumping towards the crowd, before pulling up an array of ecstatic and disbelieving fans to play their very own parts in the show. It's an incredible display of just how important music can be to so many.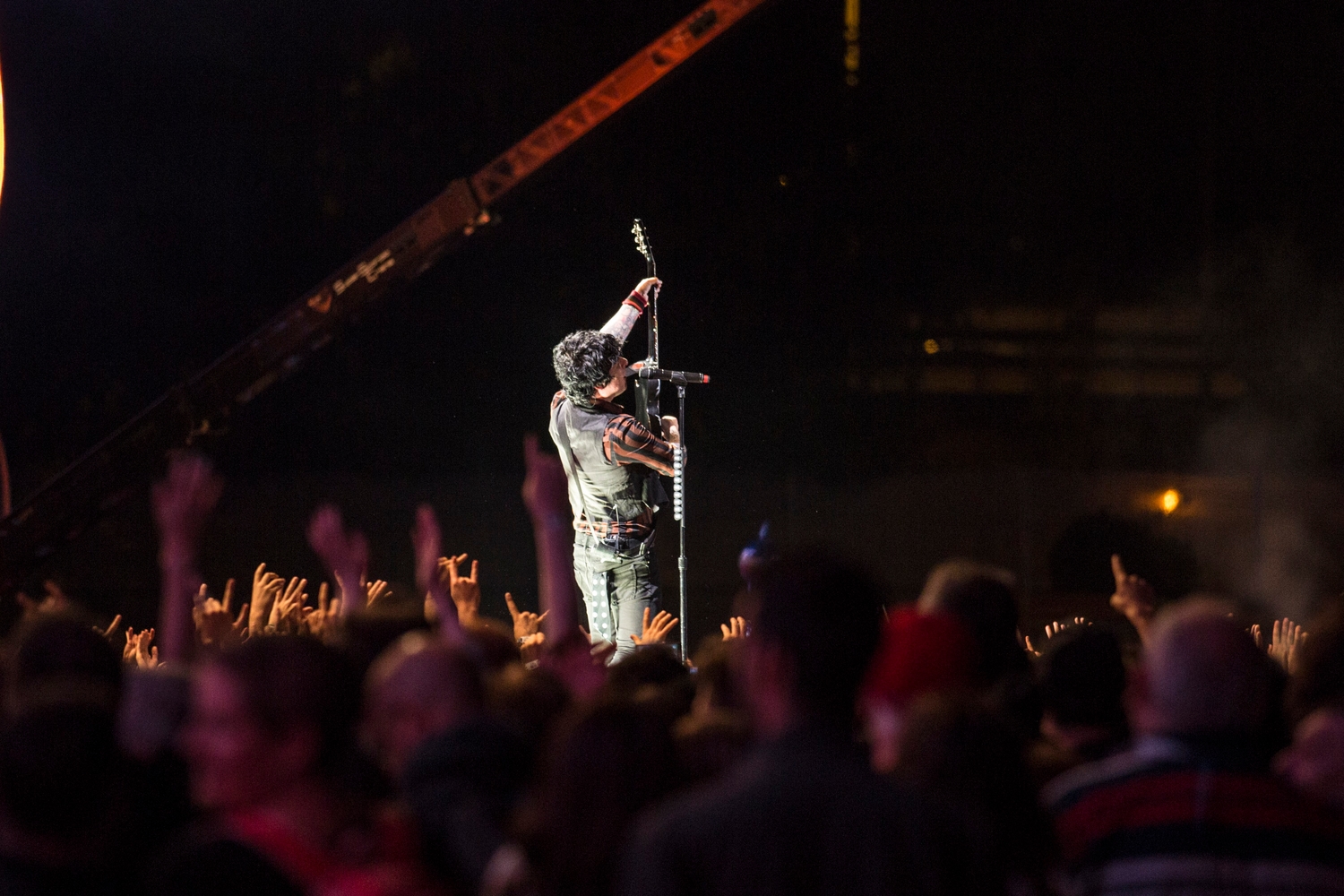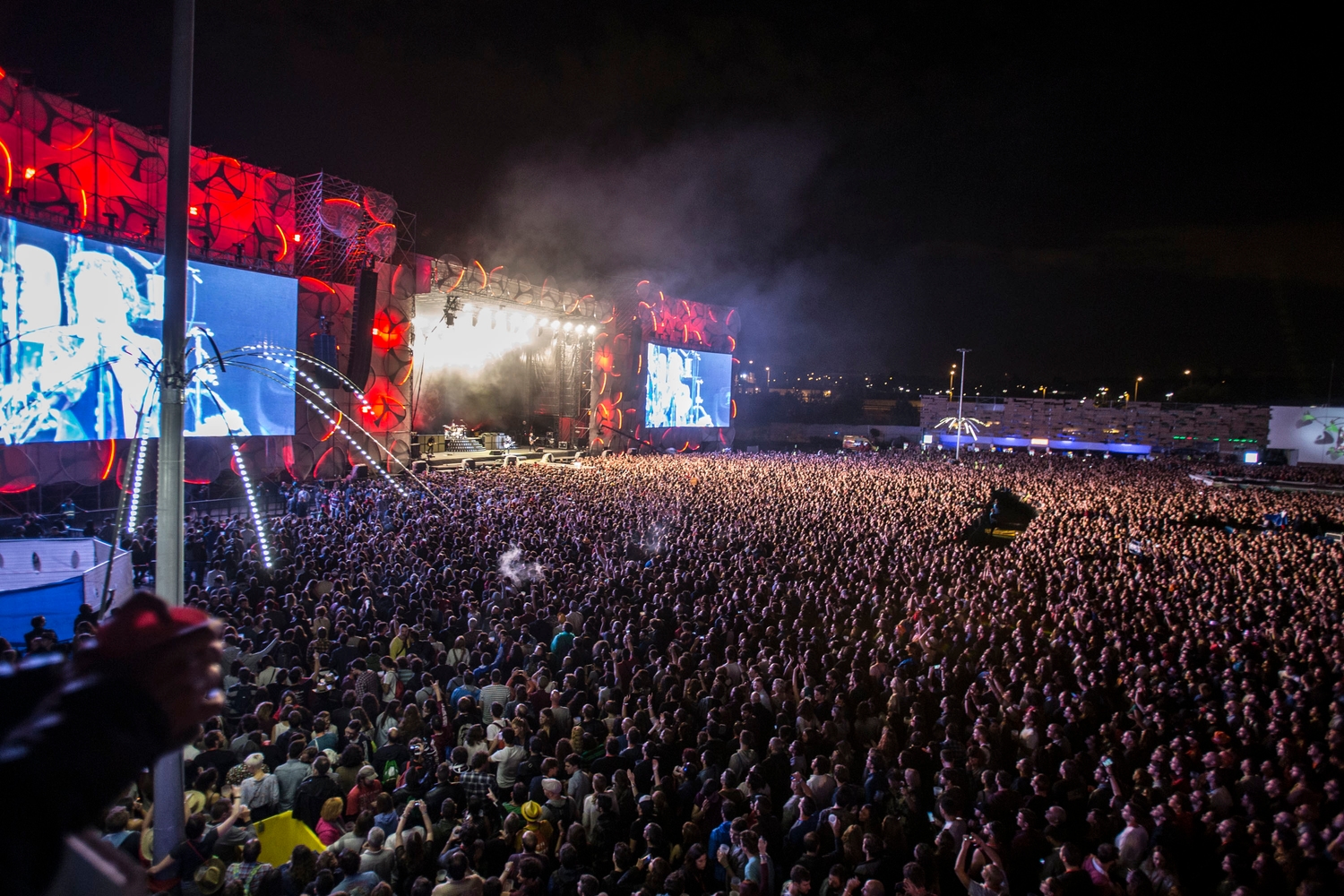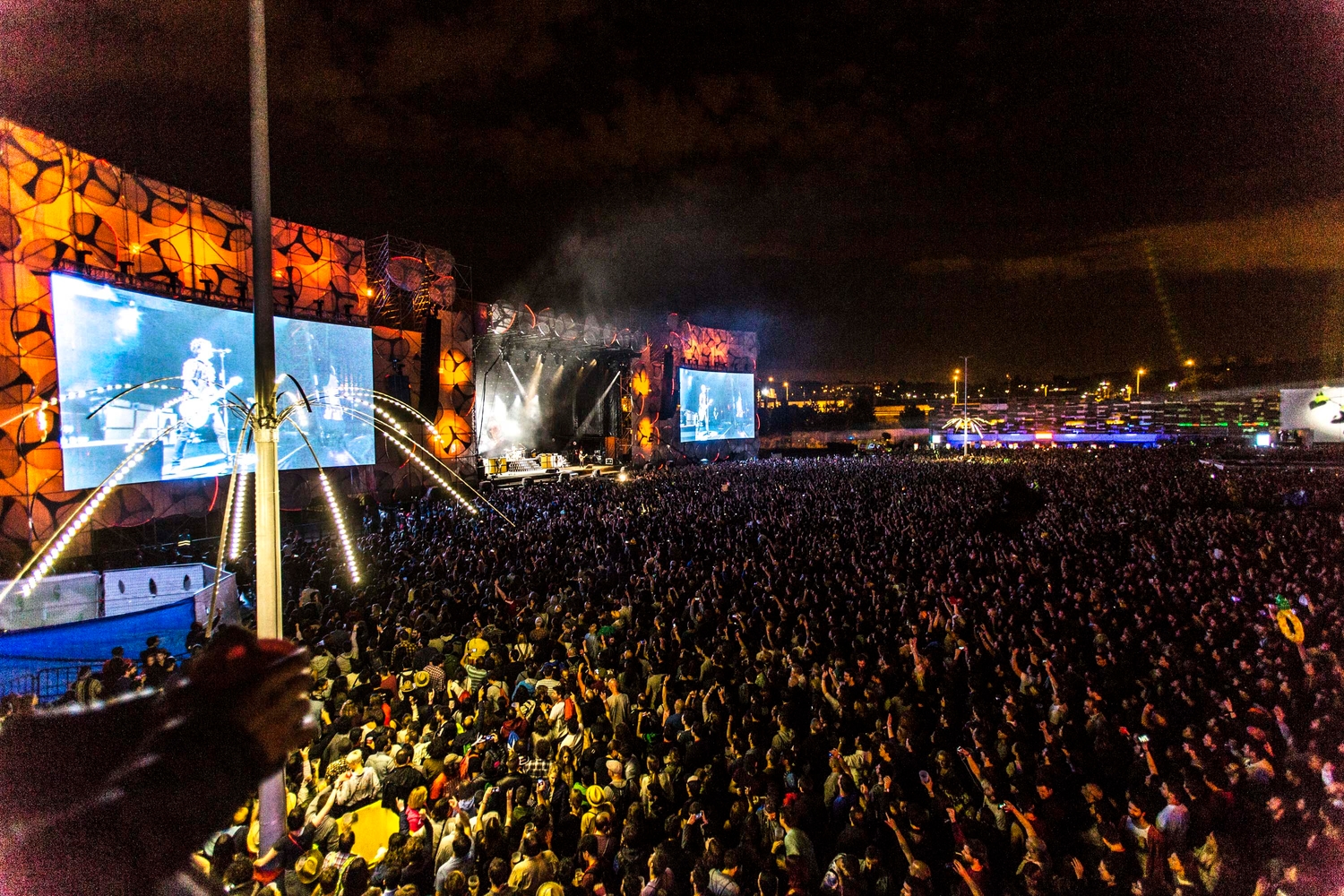 Getting things started on Mad Cool's final day, Anna of the North shines brightly over on the Matusalem stage, where she gives early birds a taste of her infectious electro-pop. Offering up a real taste of her forthcoming debut album 'Lovers', the Norwegian's tracks sparkle gently in the Spanish sunshine.
Next up, the ferocious Savages begin their assault on the Radio Station stage. Unsurprisingly, the quartet are as commanding and thunderous on stage as they are on record and their set quickly becomes one of the stand outs of the weekend. Leader Jehnny Beth stands centre stage, perched on some precarious-looking red heels, still managing to look effortlessly enigmatic yet fearful all at the same time. 'Sad Person' bites down with real venom, 'The Answer' is a rallying call for mosh pits and carnage and 'Adore' is utterly haunting. A band who never cease to be impressive, Savages' set is brutal and beautiful at the same time.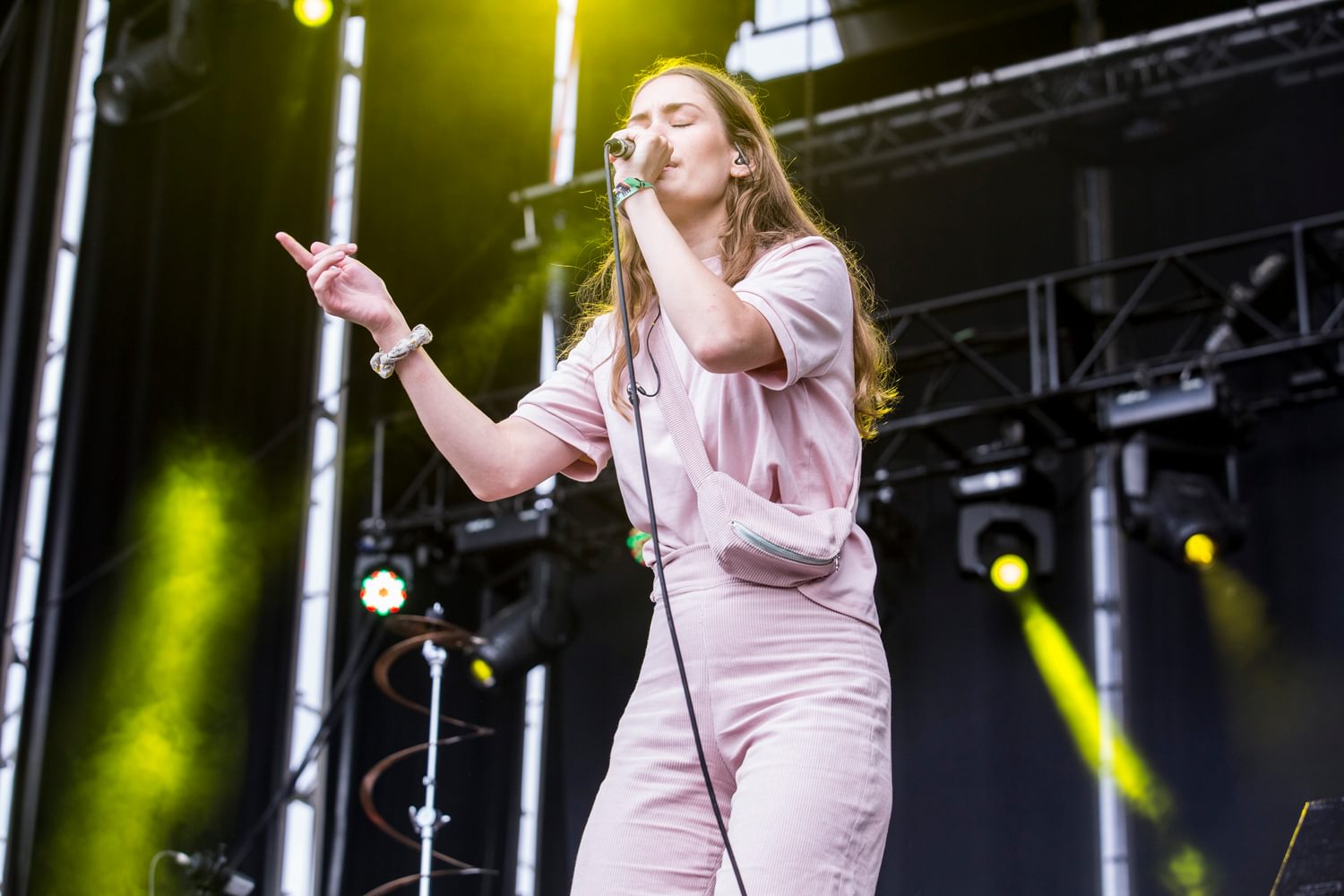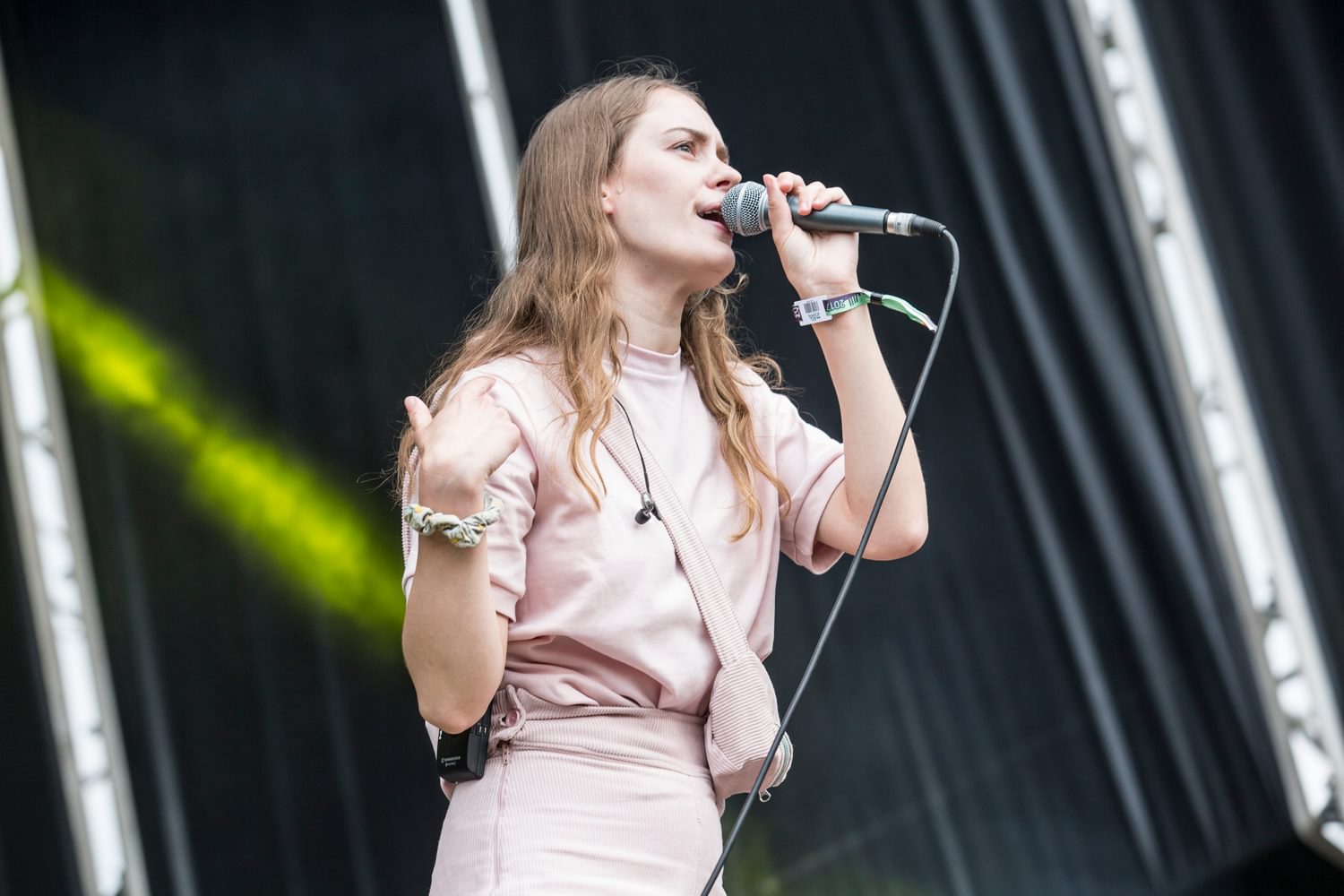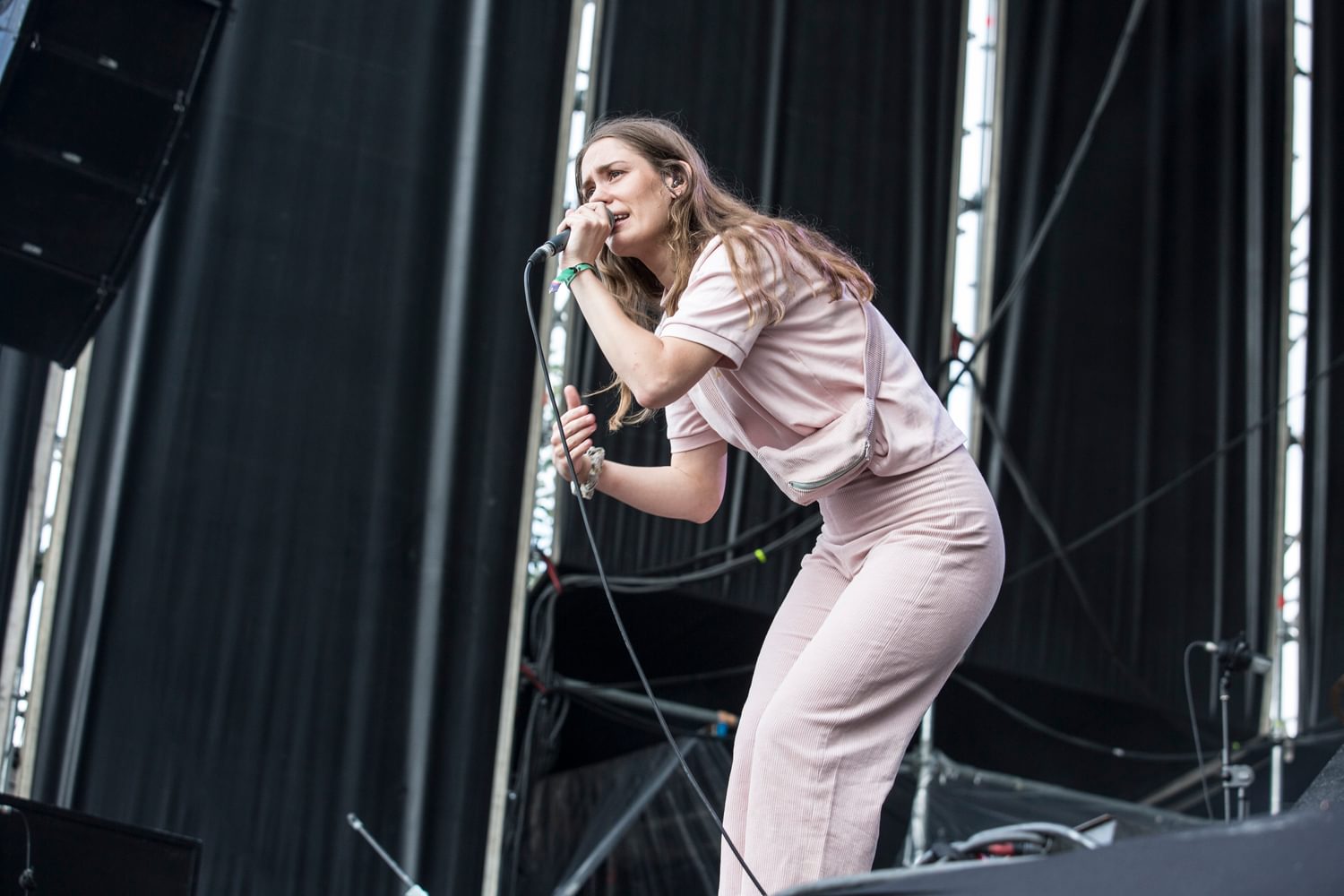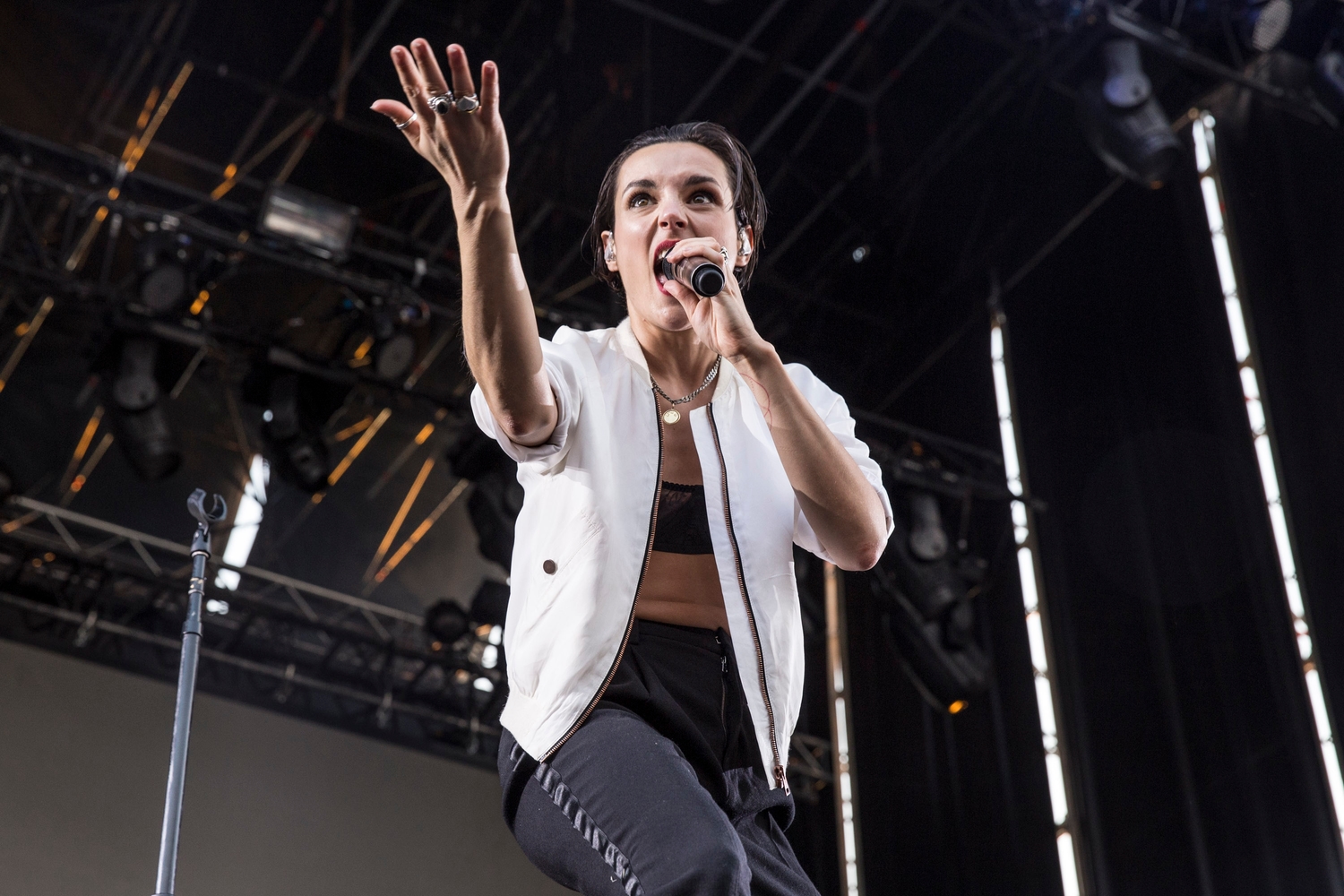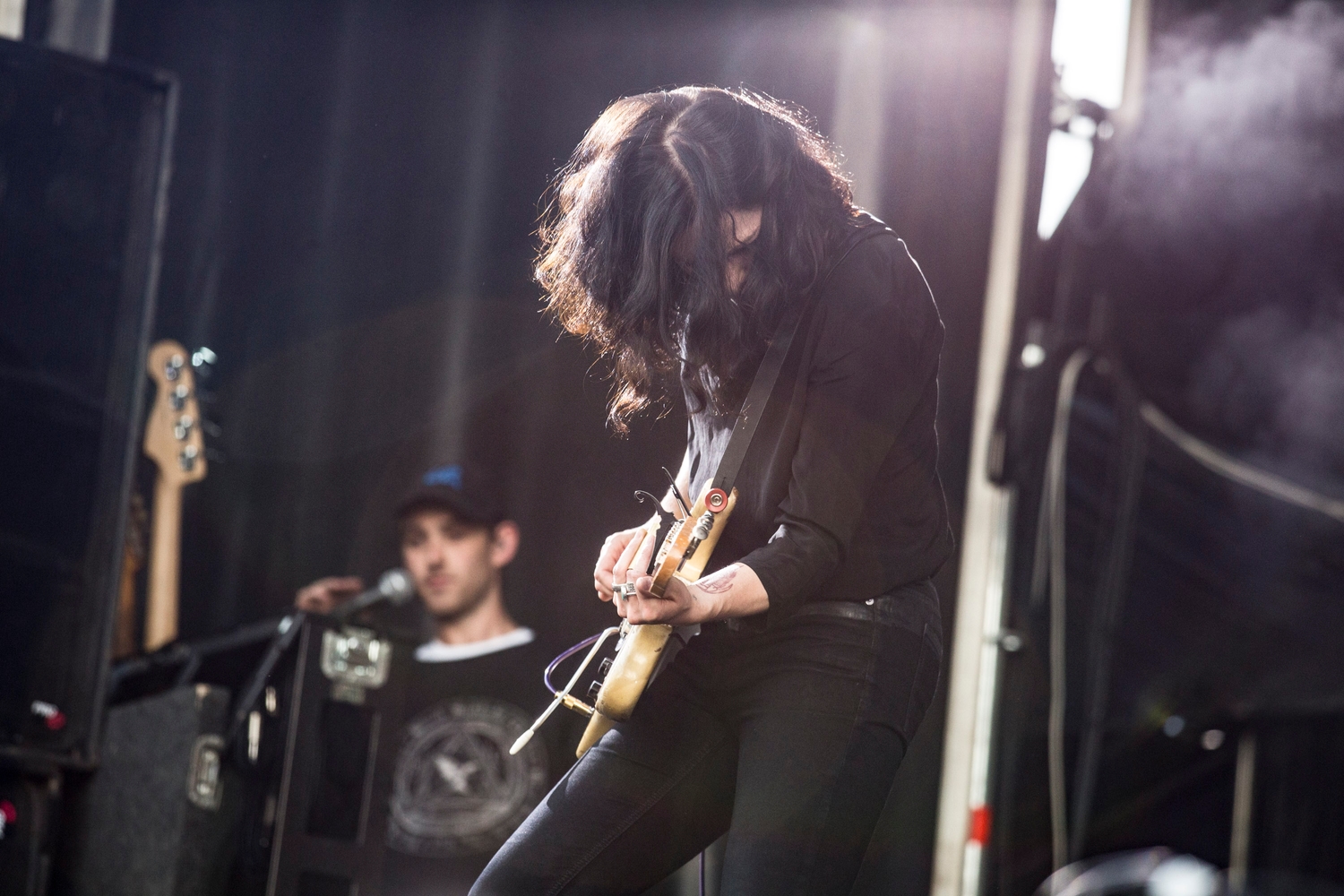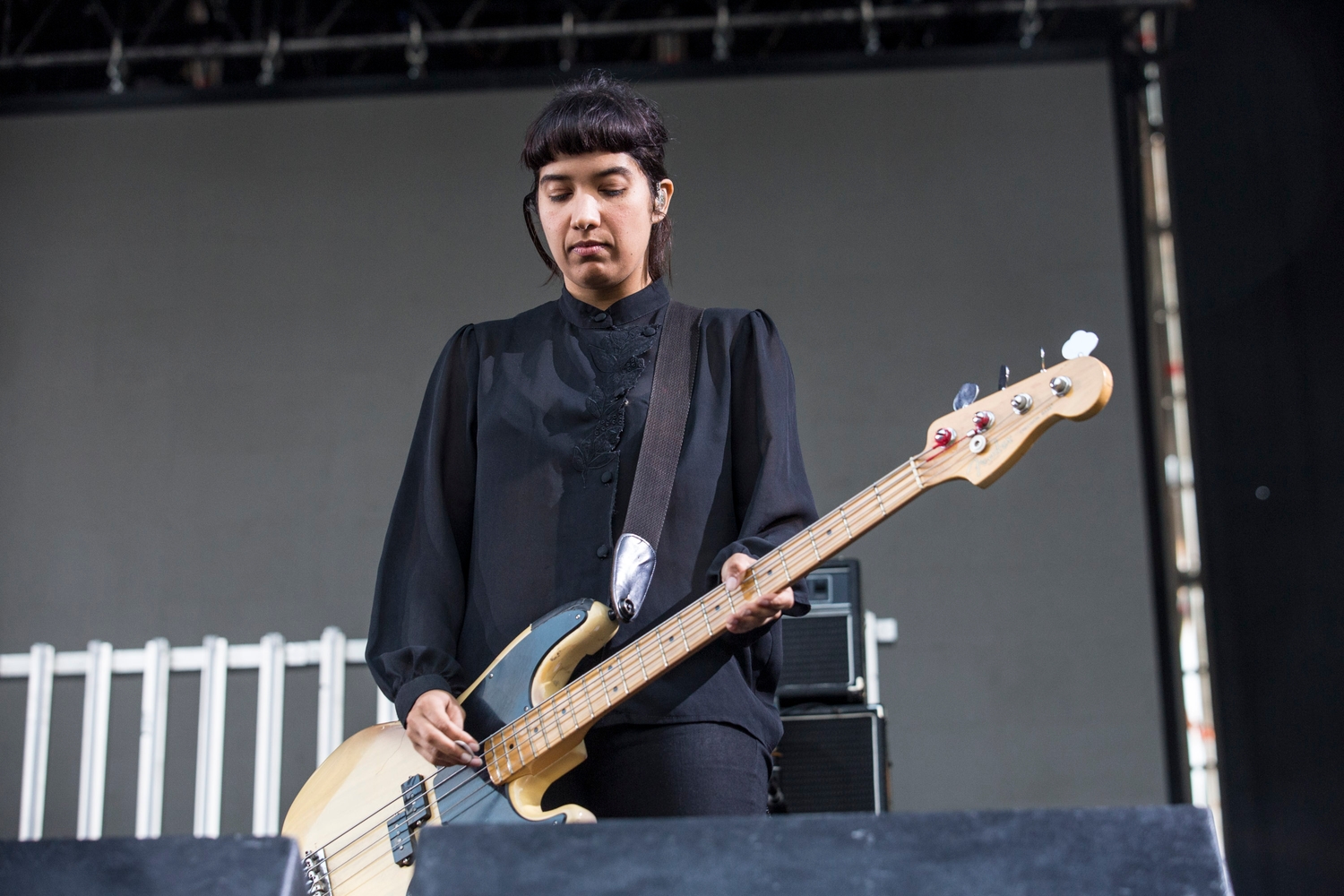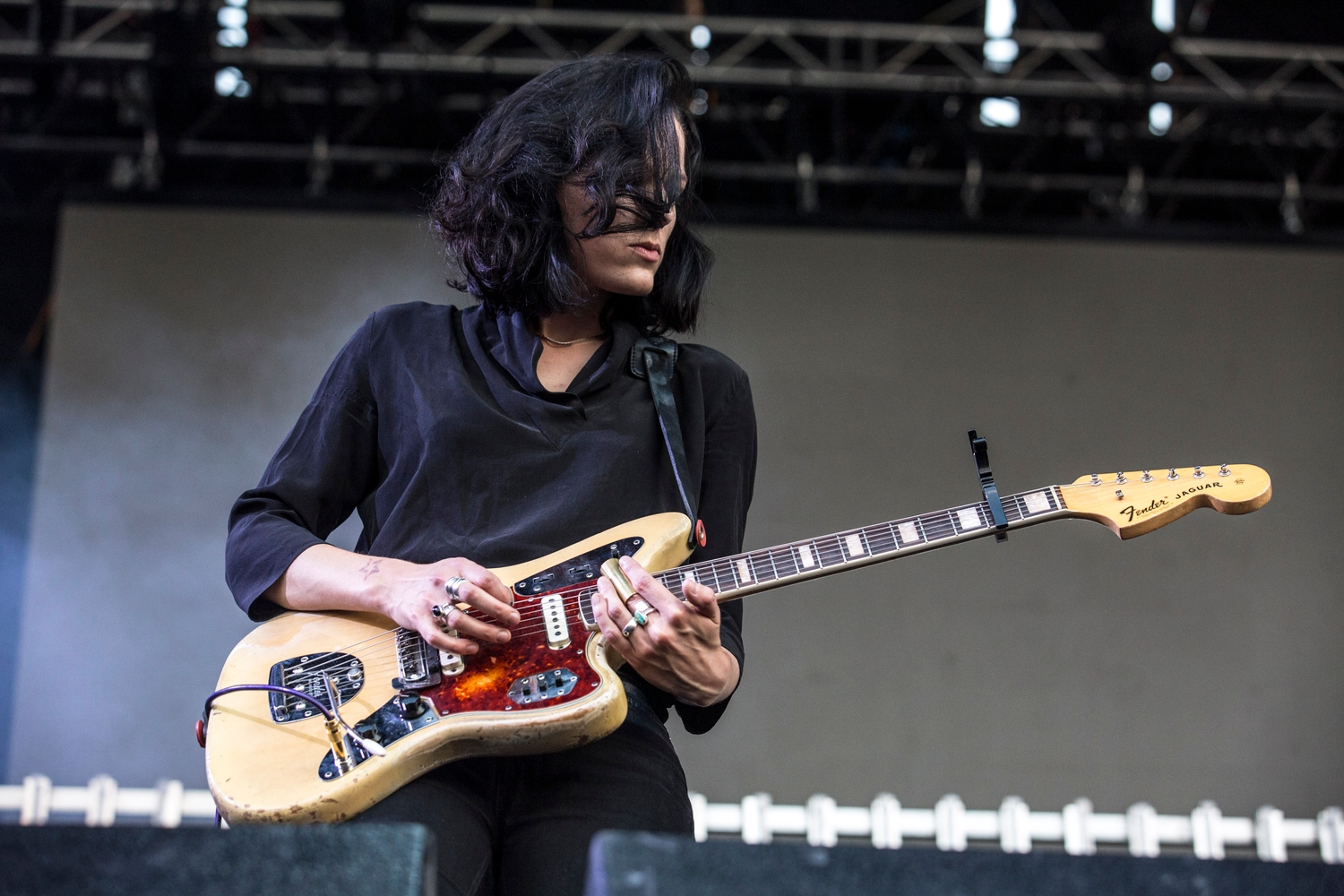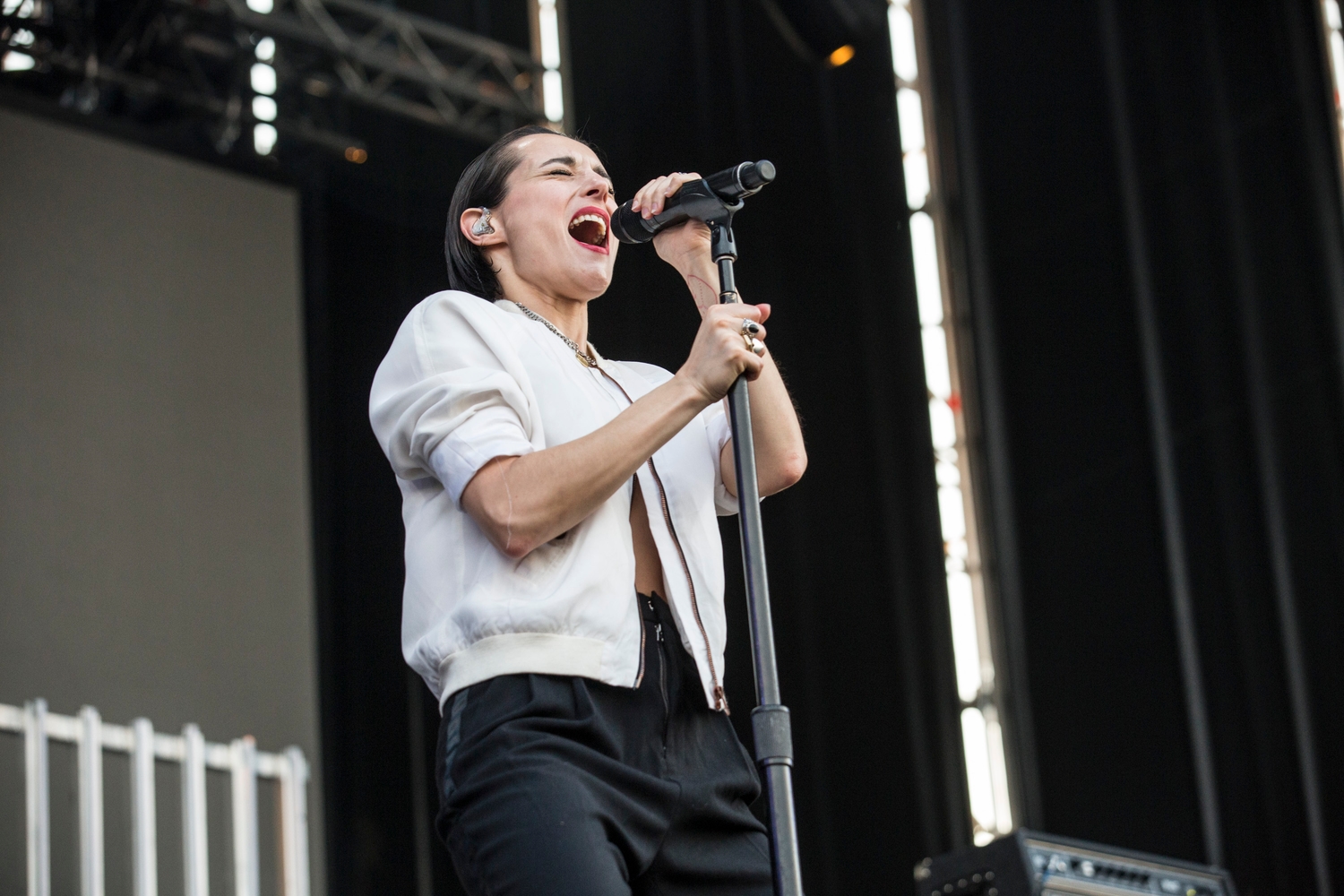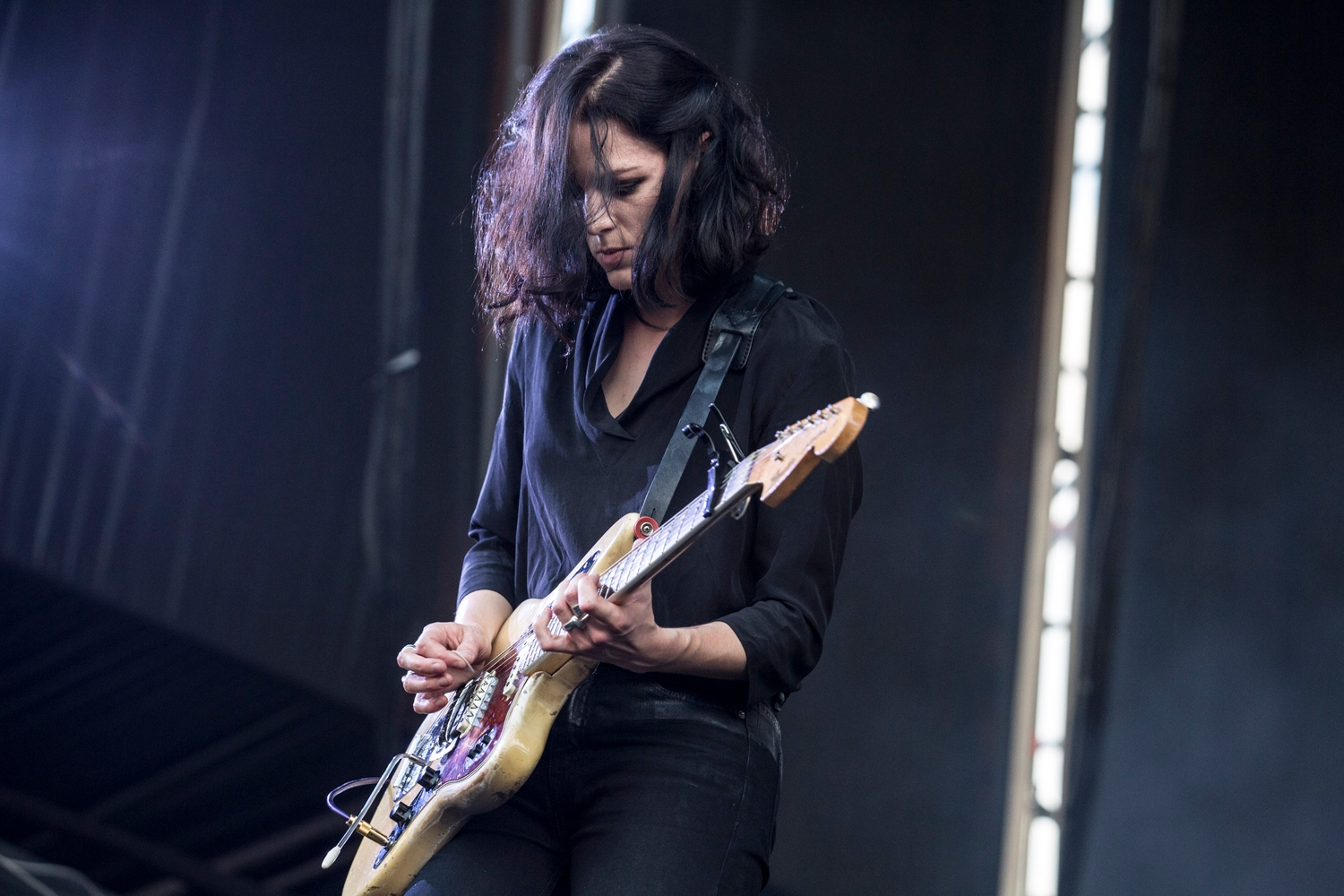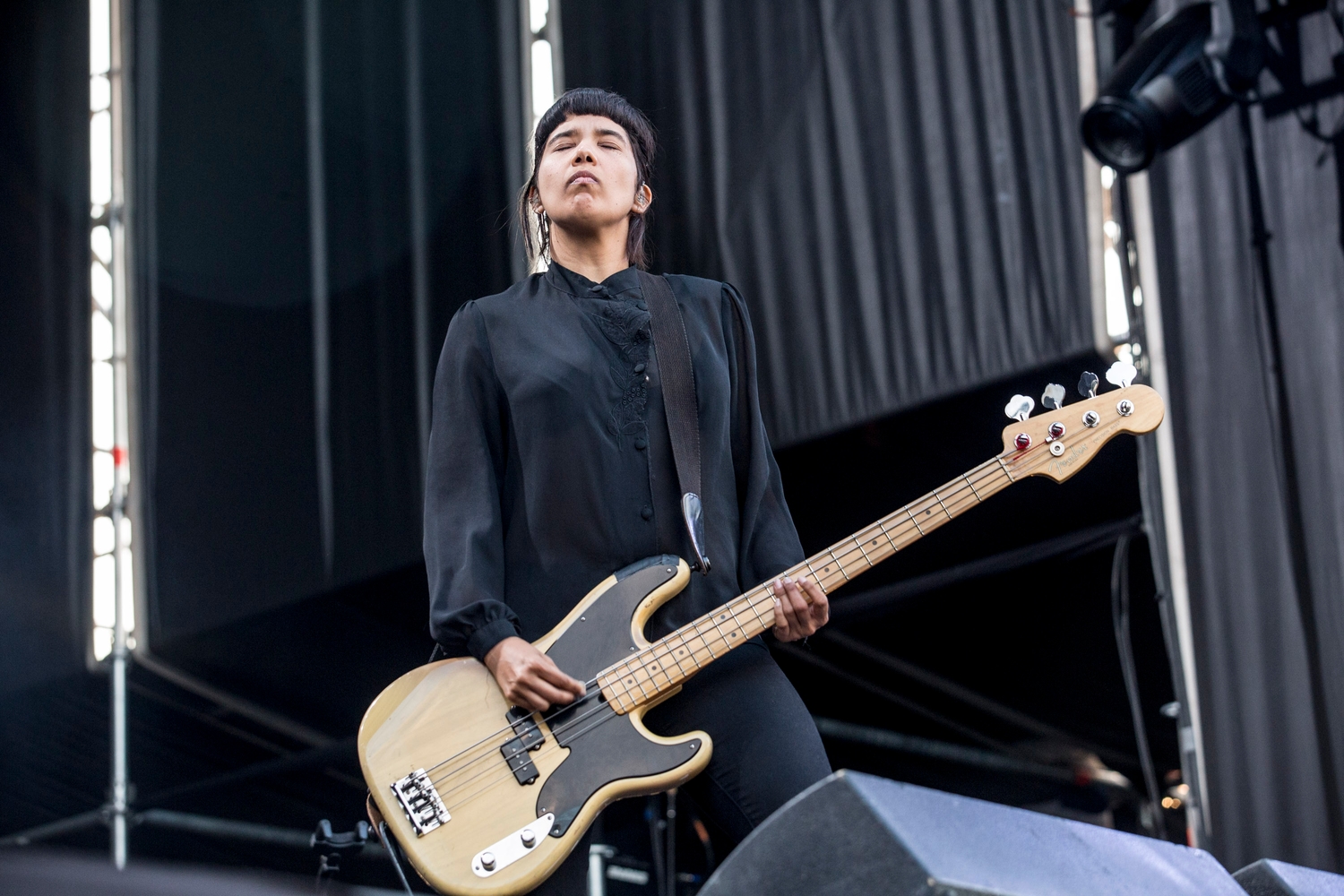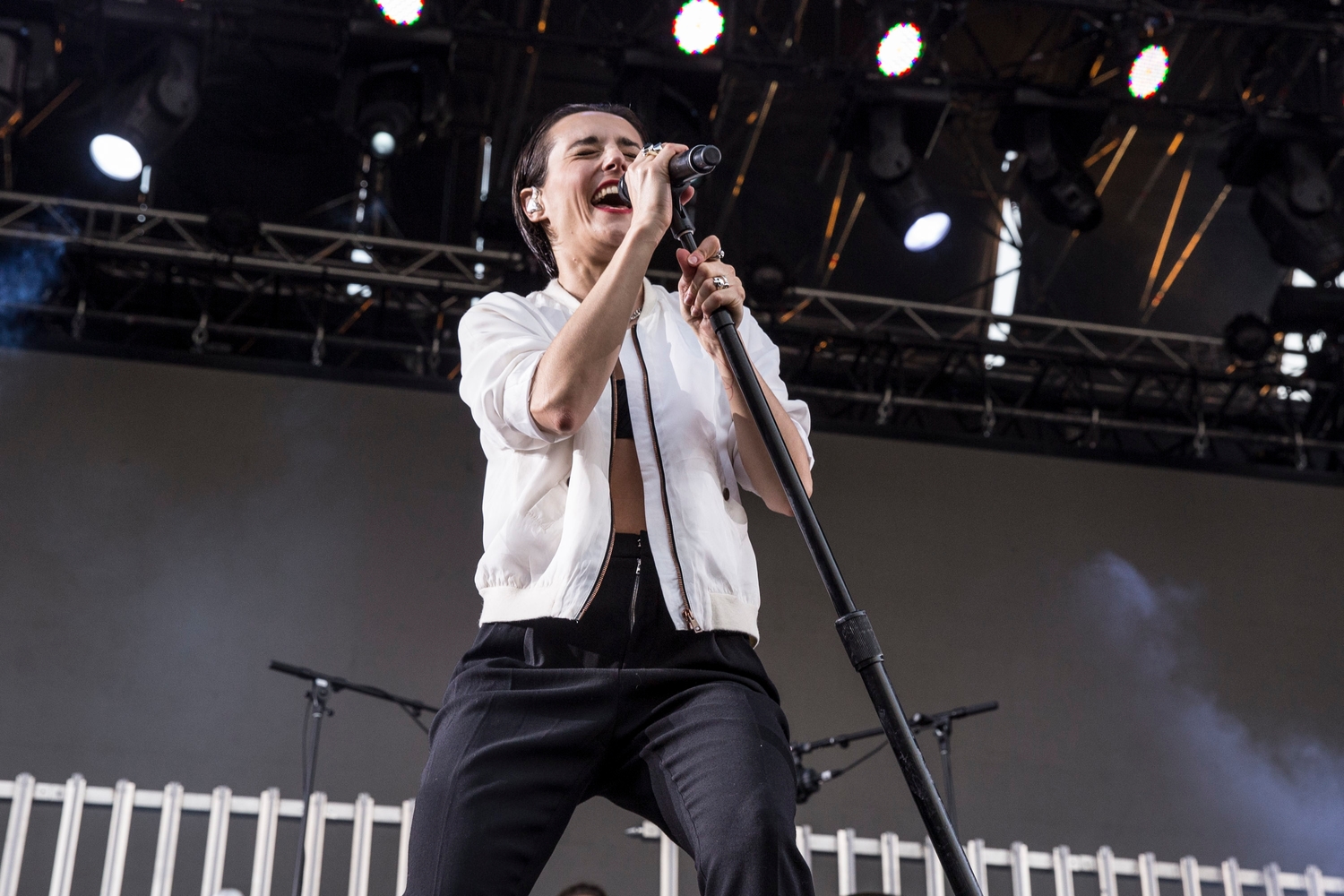 In contrast, tonight's headliners feel a little lacklustre. Kings of Leon have been accomplished bill-toppers for years now, but their show tonight just doesn't quite pack its expected punch. Granted, early favourites 'The Bucket' and 'Fans' receive roars of recognition from the crowd, while the mammoth 'Use Somebody' and 'Sex On Fire' go down a storm, but – especially when considered against the previous nights' closers – the Followills just don't quite match up. A set that leans heavily on their newer material and a band that appear a little too tired of the road, it's just a bit of a shame, really.
By the time the Tennessee quartet finish their set, most of the festival have made their way towards the comparatively tiny stage M.I.A. is about to play. For those revellers hoping for a high to end their festival with, she delivers in droves. 'Born Free' is a tremendous opener, before 'Borders' and 'Pull Up The People' present their potent message against an infectious beat while 'Paper Planes' sounds as iconic as its did when it was first released a decade ago. A master when it comes to both making a statement and getting people moving, M.I.A also provides the perfect note to end Mad Cool on.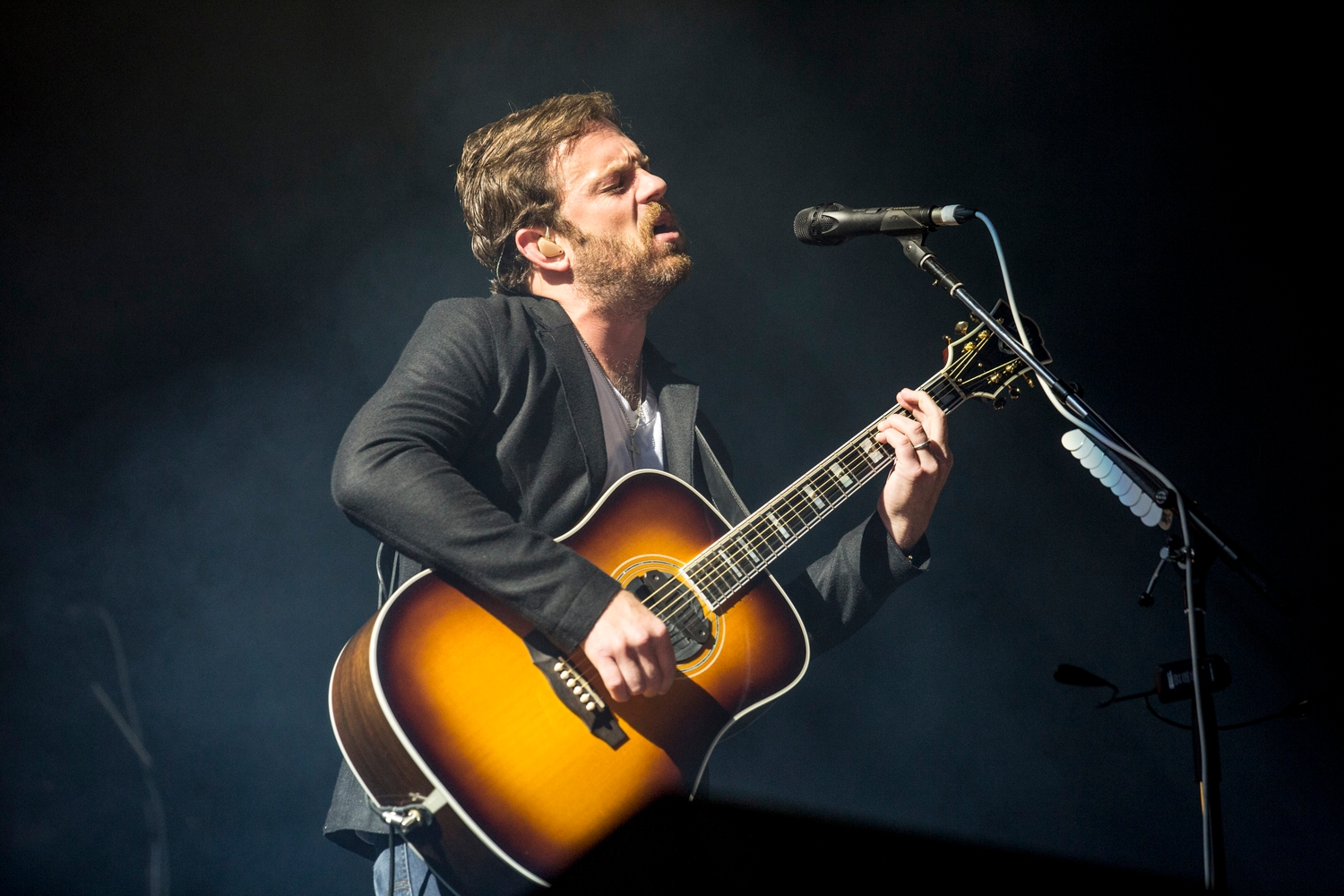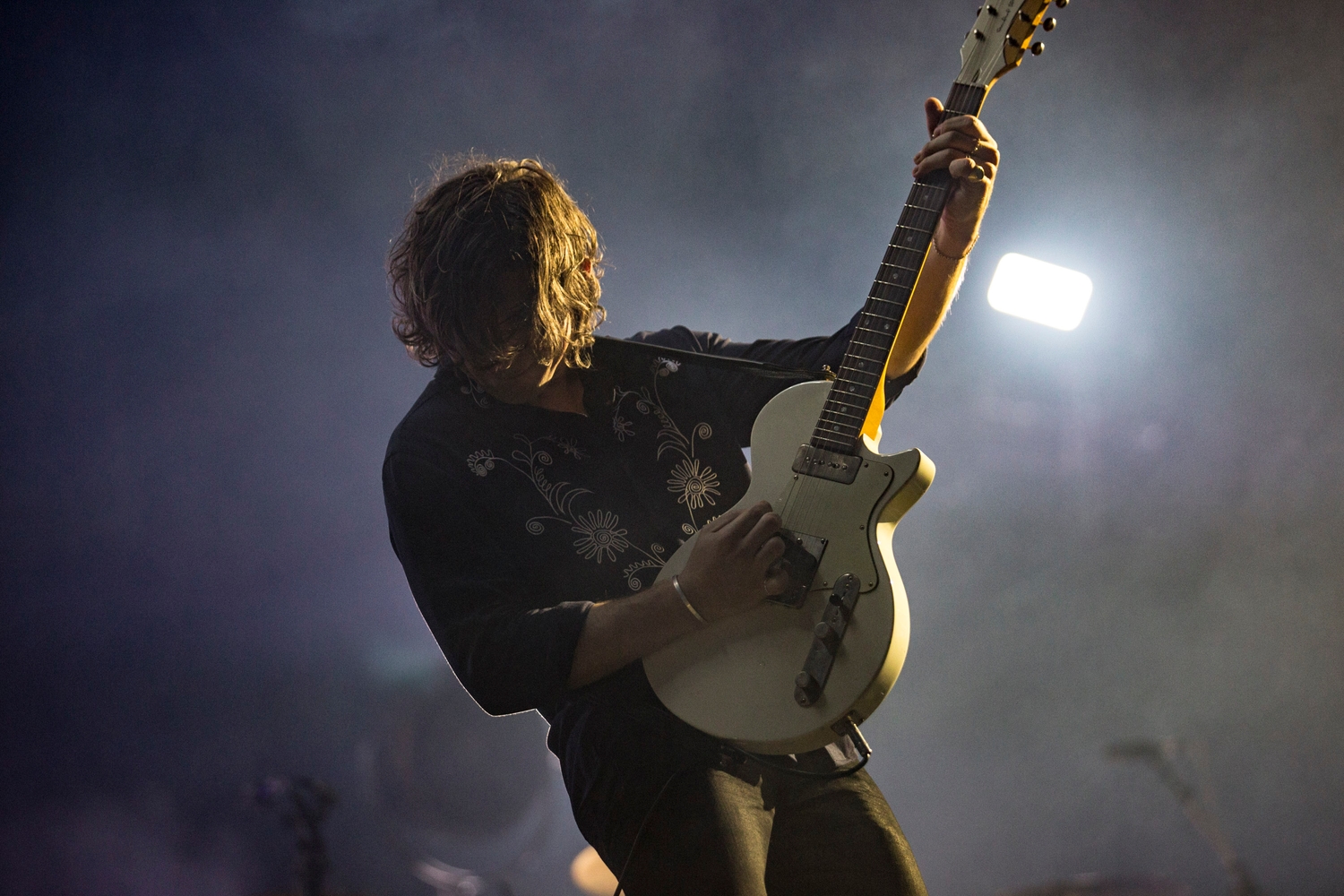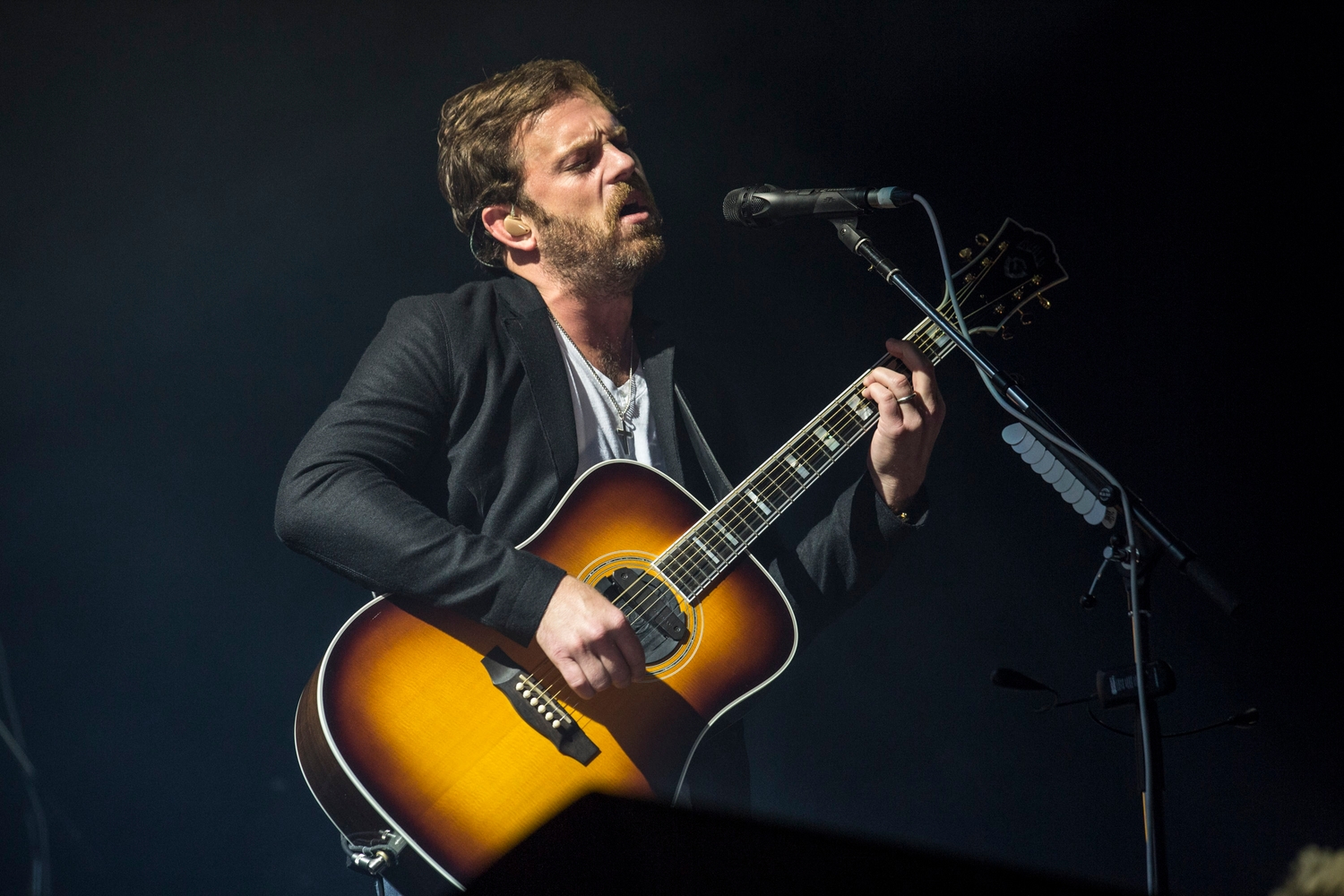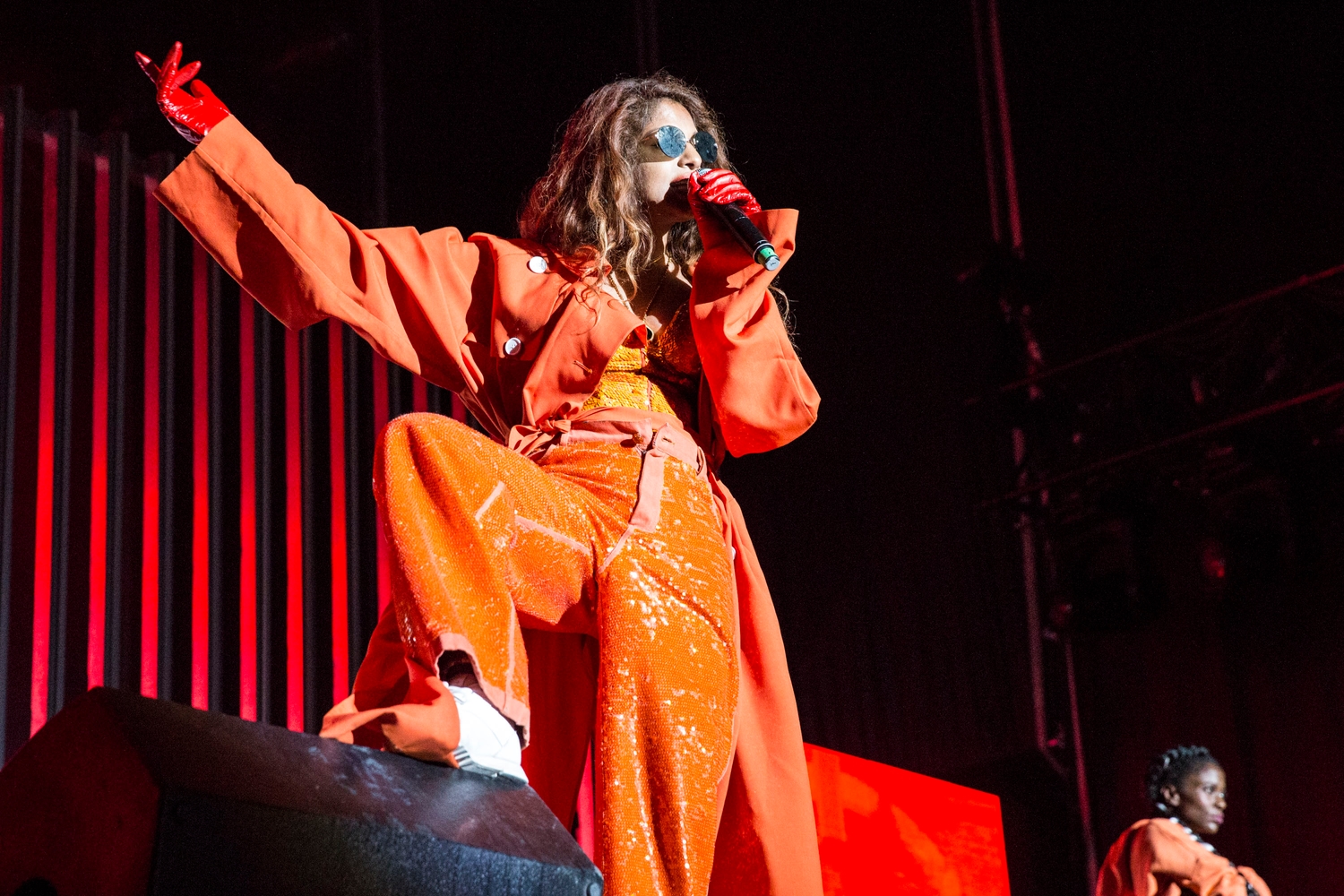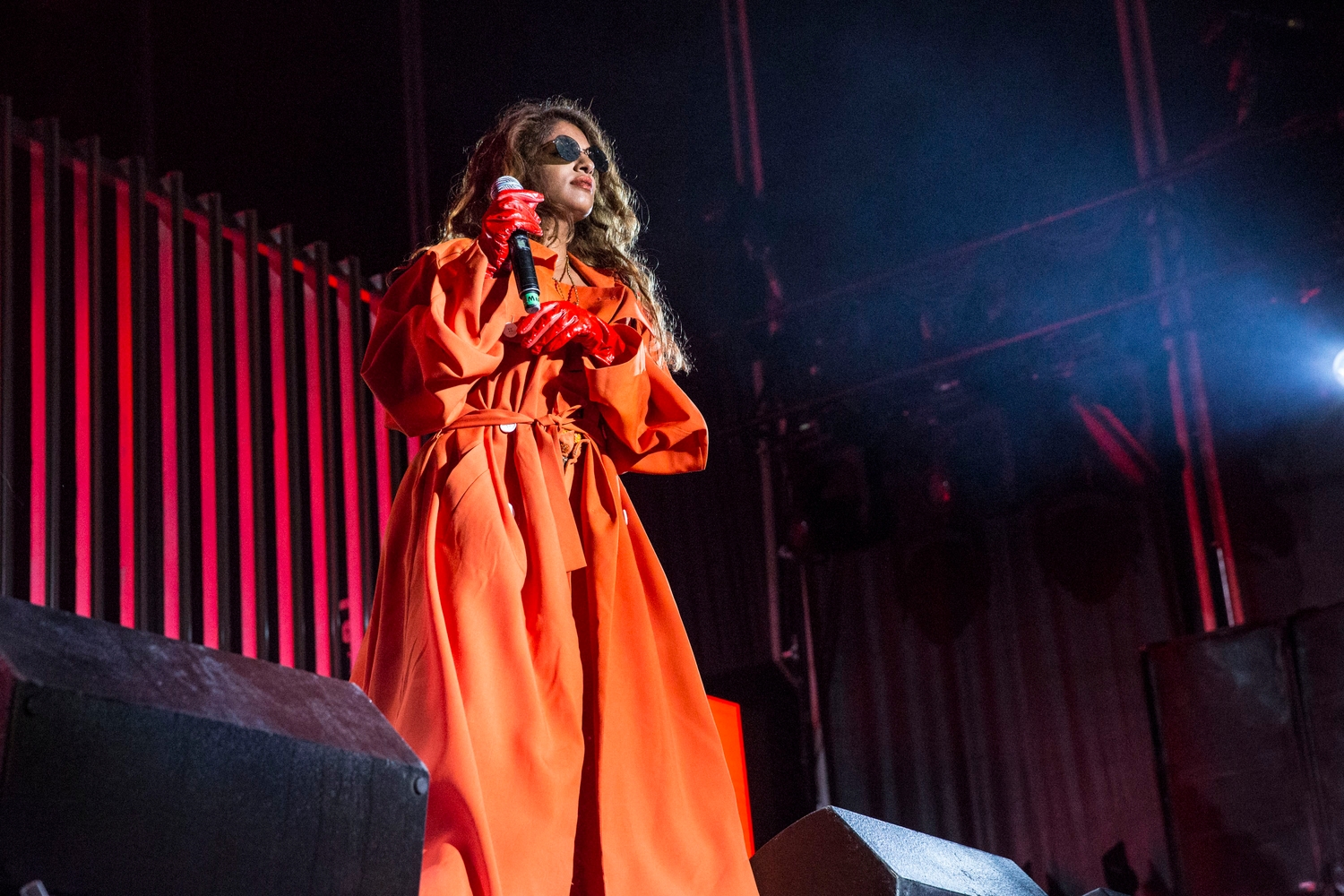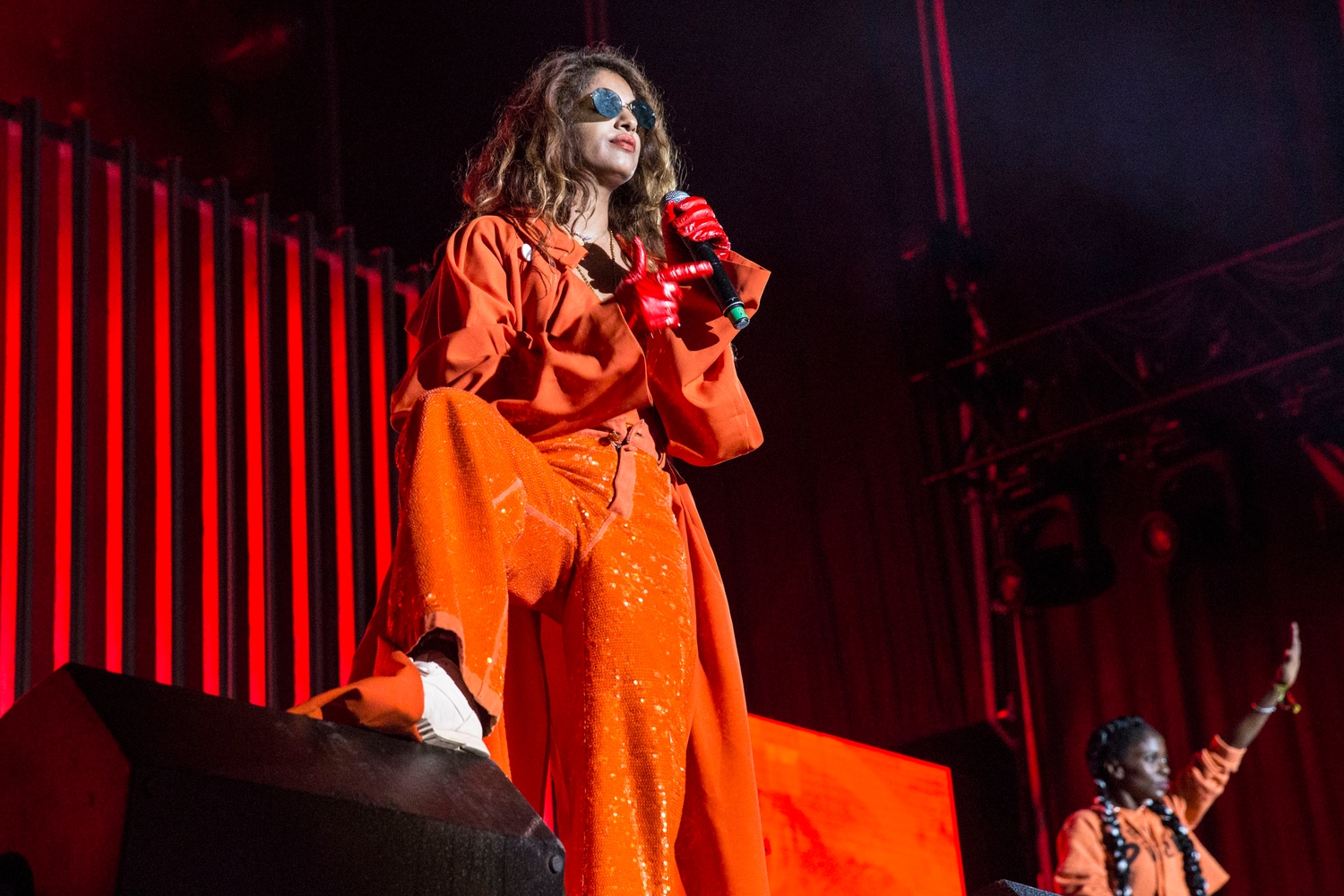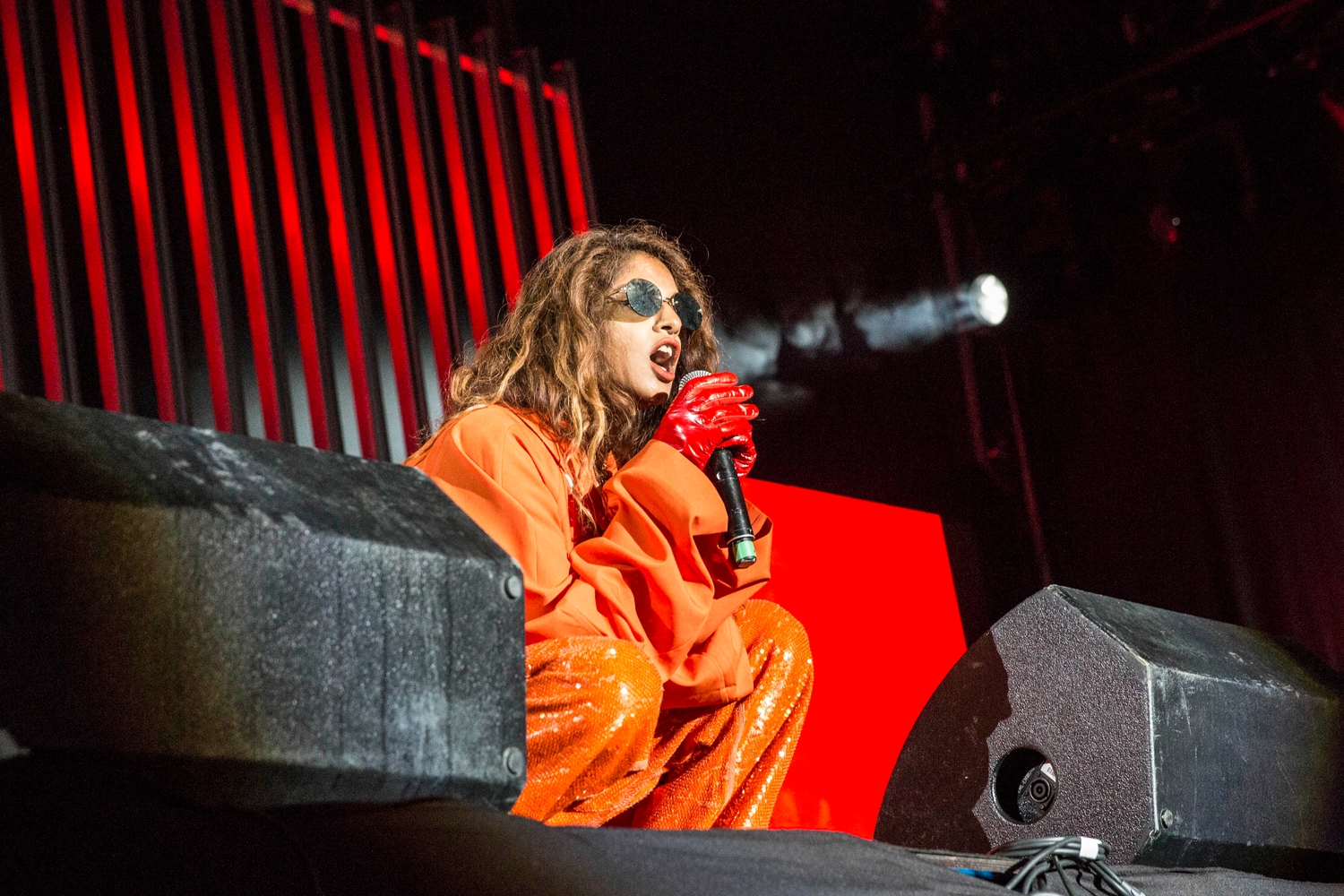 Read More
Featuring James Blake, Romy, Marika Hackman, yeule and more.