Live Review
Mitski, Shepherd's Bush Empire, London
26th September 2018
The musician's fifth album 'Be The Cowboy' has ushered in a new era of Mitski's live shows.
"I miss seeing that swaggering cowboy onstage," Mitski told Rolling Stone on the meaning behind naming her new album 'Be The Cowboy'. "I miss being mesmerized by that, and I thought, 'Well, I should just be that cowboy that I want to see onstage.' I'm just going to be the thing that mesmerizes me." It's that same spirit she embodies tonight during her headline set at Shepherd's Bush Empire, casting off her live set-up of previous years where she commanded a show mostly behind a guitar and a mic-stand, this time turning herself into the star of her own mesmerising show.
No longer confined into such a small performance space, Mitski's show has become more like a theatrical performance than a series of songs performed in quick succession. Over the course of her set, where she crams an incredible twenty-five songs into a set that runs not much longer than an hour, Mitski allows her body to convey the emotion in her music at carefully timed moments, slowly coming to life more as the set progresses.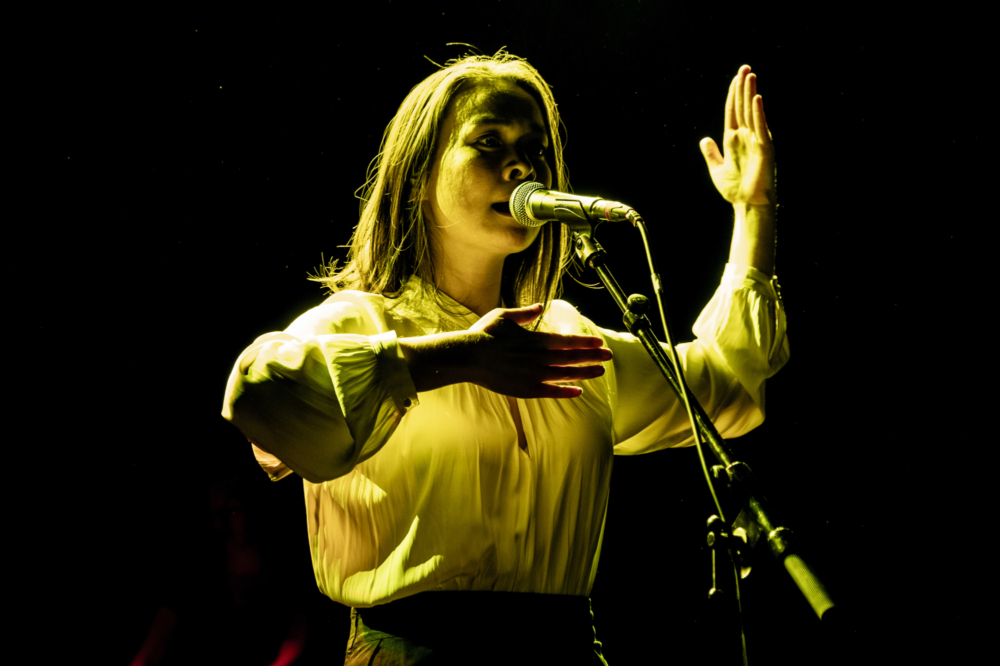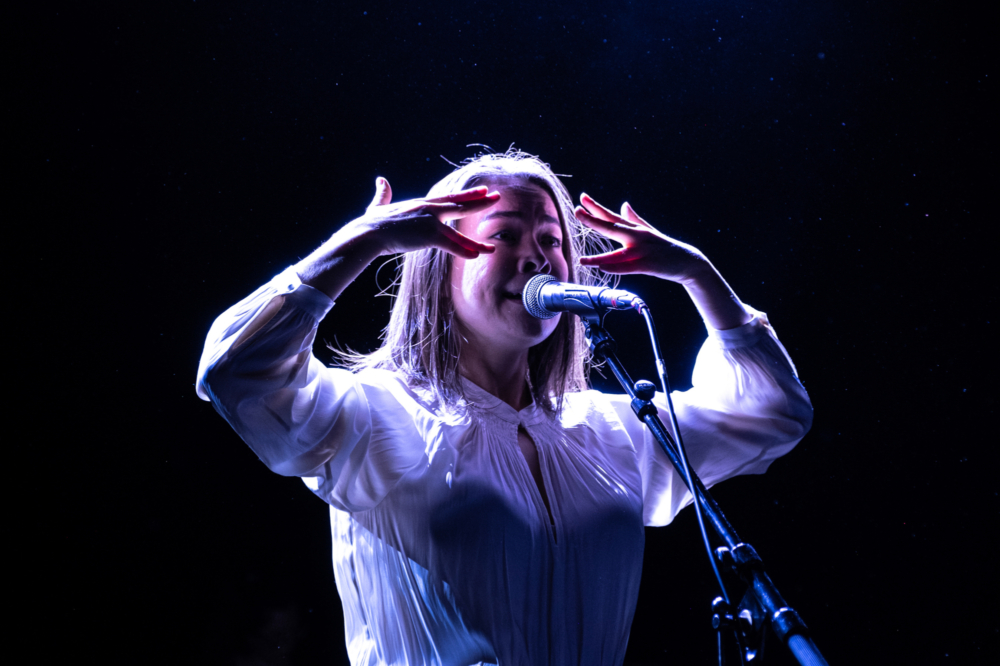 At first she moves in a deliberately calculated manner, as though a robot or wind-up doll: she paces up and down the stage with increasing fervour, eyes cast down at the floor during 'Francis, Forever', swivels her arms like the rotation of a washing machine in 'Washing Machine Heart' and wags her hands behind her ears during 'I Bet On Losing Dogs'. But by the time she arrives at 'Geyser' and 'Your Best American Girl', she's more like a dancer, diving across the stage, her arms extended, performing pliés and diving onto the floor in a way that would seem to be a spontaneous expression of emotion, if the knee pads she's wearing didn't very much reveal it's all part of her show.
She's joined by a four-piece band right through to the end, when they leave Mitski alone on-stage with an acoustic guitar to play 'My Body's Made of Crushed Little Stars' in a short, almost-furious outburst, before performing a poignant rendition of 'A Burning Hill' and 'Two Slow Dancers', two of her most slowest and heartbreaking releases. "Just one more song and then goodbye…" she tells us before set closer 'Goodbye, My Danish Sweetheart', after which she leaves the stage with a little wave. It's a performance in equal parts humble and theatrical that beckons the audience into Mitski's world before deftly pushing them away.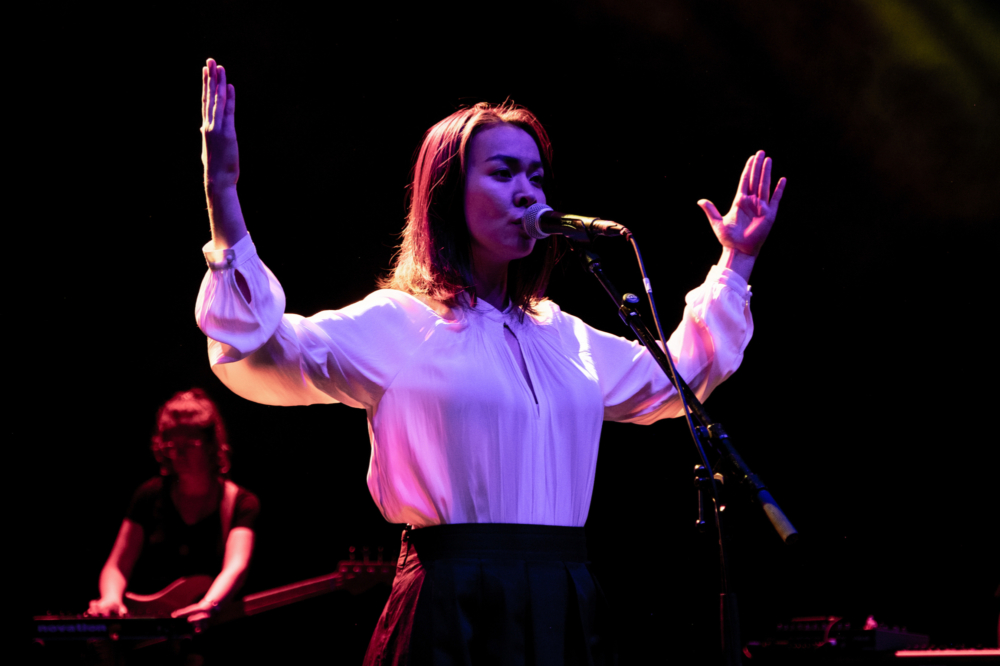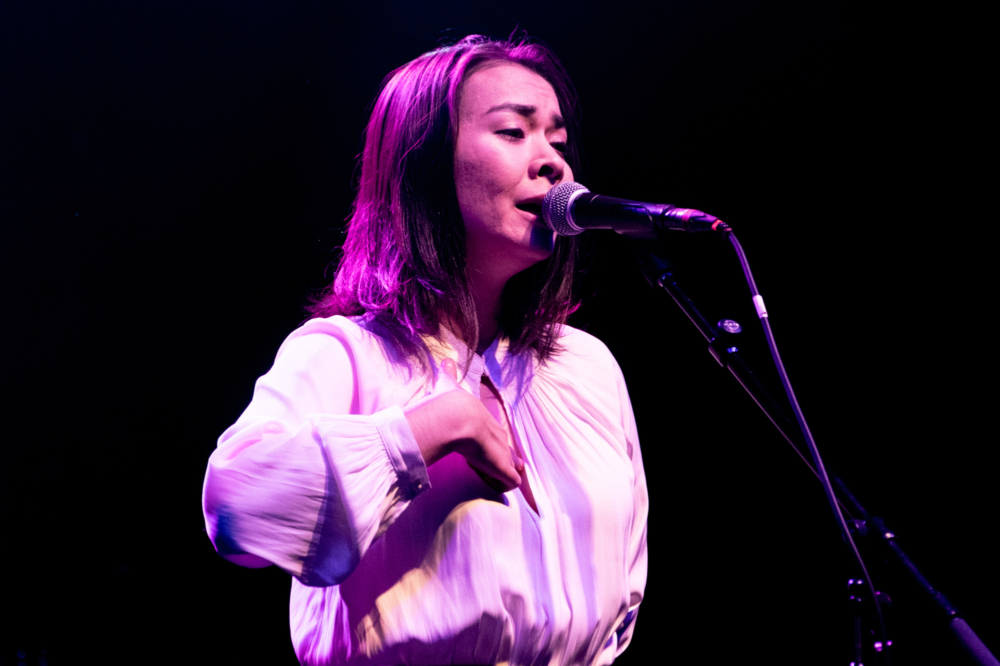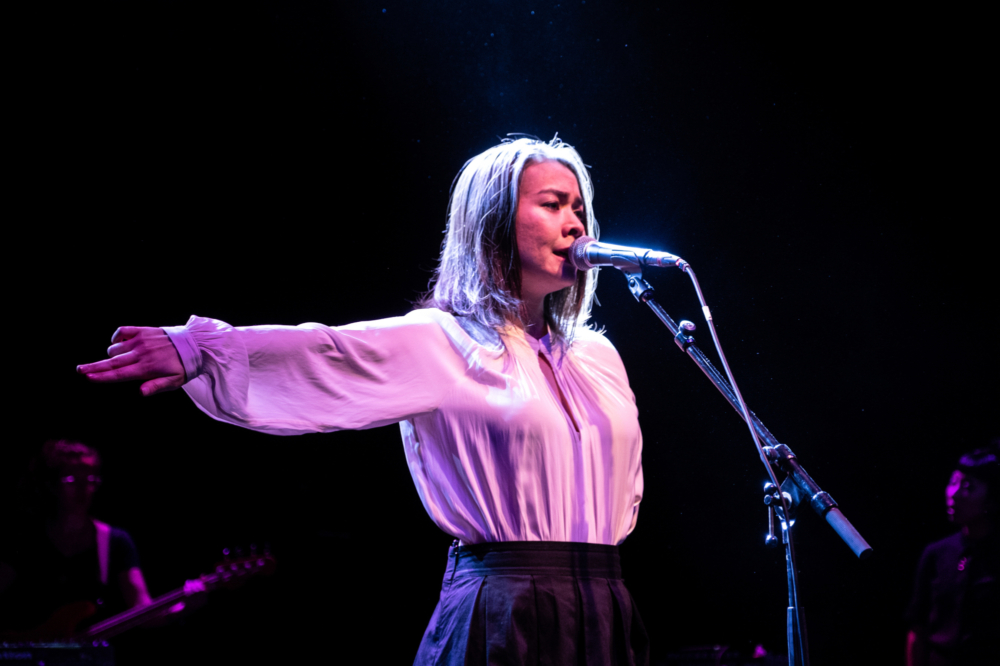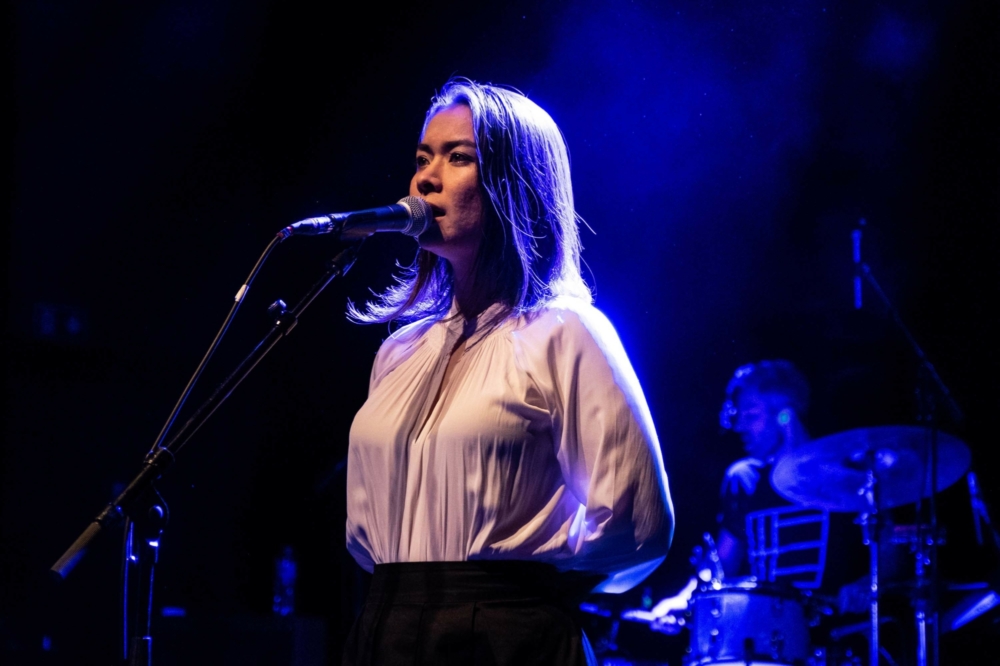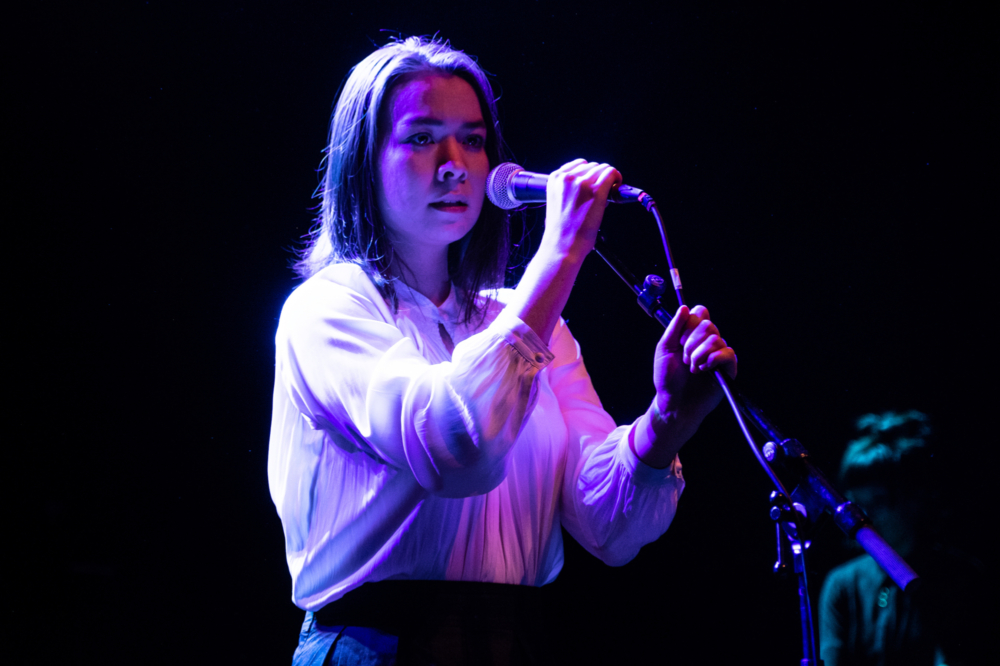 Get your copy of the latest issue
Read More