Festivals Lykke Li cancels her main stage performance, but Viagra Boys and Death Grips step up to wow Pohoda Festival day two
Snapped Ankles, Mac DeMarco and The Roots also impress at the Slovakian festival.
It wouldn't really feel like a summer Eurpoean festival if at one point an impending storm wasn't rumoured. As the second day kicked off at Slovakia's Pohoda Festival, the heavens began to open and our Apple weather app did not look fun, but at least the Liam Gallagher fans (before he headlines the last day) could bring out their bucket hats for an extra use, eh?
Even Mac DeMarco's band are prepped for bad weather, taking to the stage in yellow sailor macs for the Canadian slacker rocker's performance on the main stage. "Sorry about the rain," Mac begins, "God bless you, thanks for joining us."

Starting off with 'On the Level' from his 2017 record 'This Old Dog', when he dives into 2014's 'Salad Days' the sun suddenly begins to shine. "We have a rainbow!" He gleefully shouts before playing some tracks from May's 'Here Comes the Cowboy'. Ever the slight weirdo, his dad dancing is stereotypically on point, even showing off his (actually very impressive) handstand skills, and urging the crowd to "Leave the shyness behind, it's time to shock, motherfucker" during a 'My Old Man' chorus singalong.

After interrupting his set to point out a guy dangling from a rope from a helicopter zooming past (no shit, this really happened), the surreal moments continue as mosh pits begin to form during his 2012 hit 'Freaking Out the Neighbourhood' and last song 'Still Together'. We're still not entirely sure how people mosh to his chilled indie rock vibes, but we were kinda into it.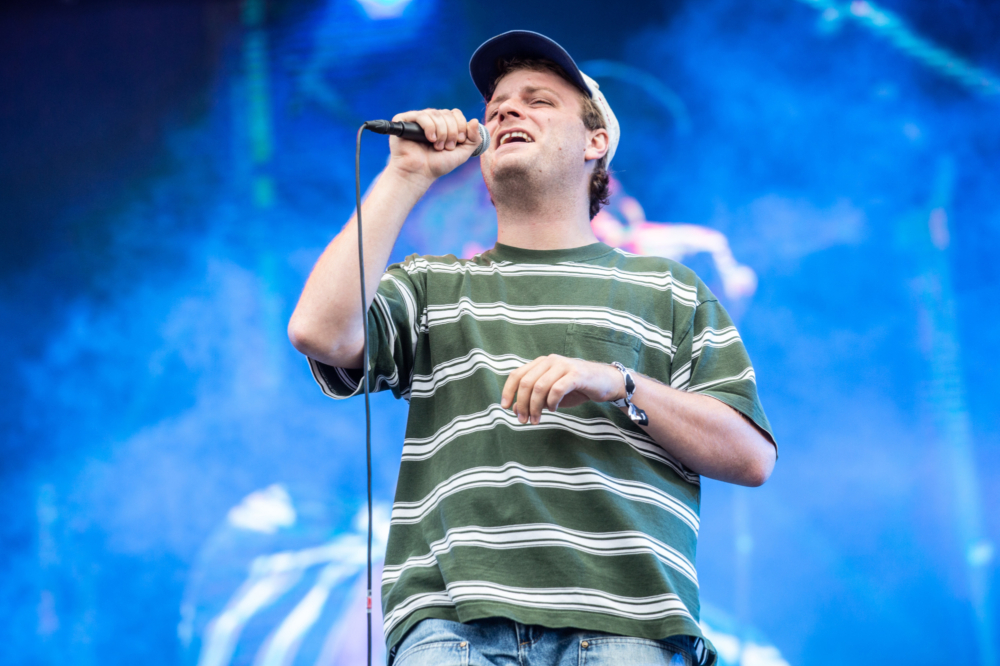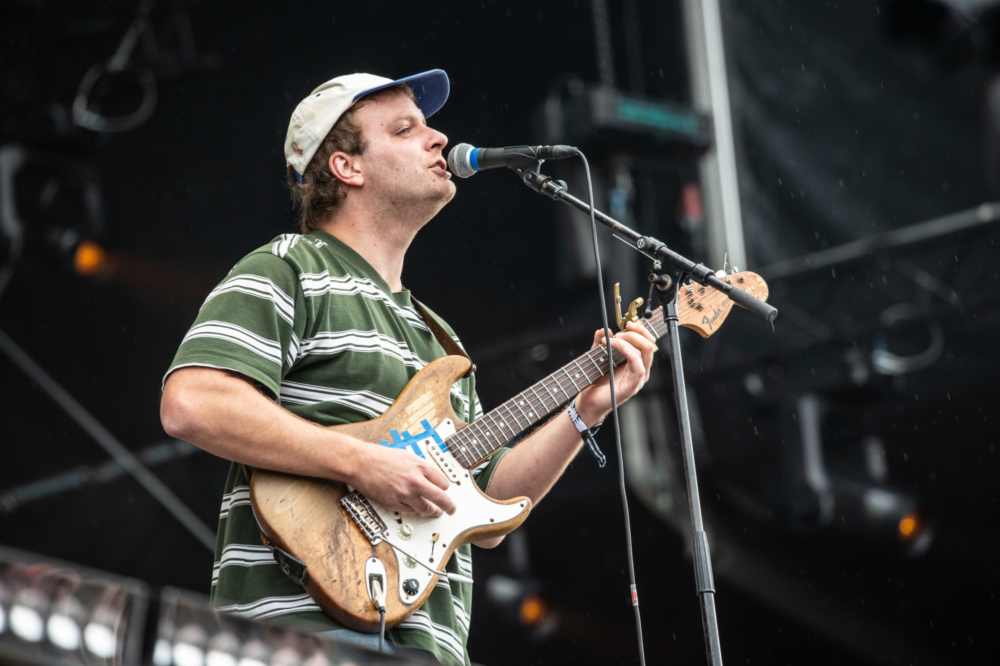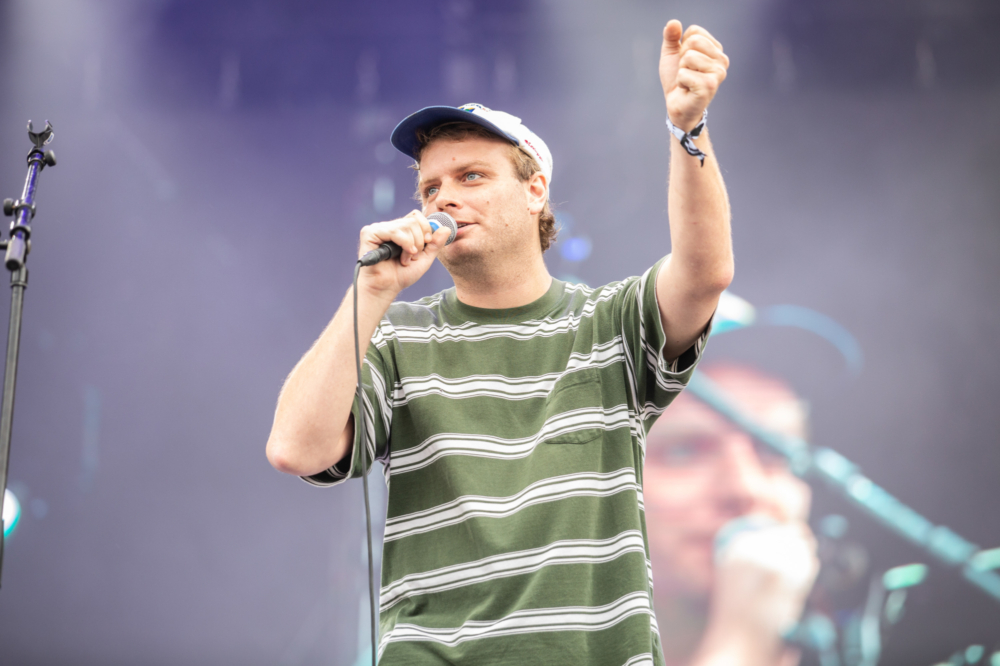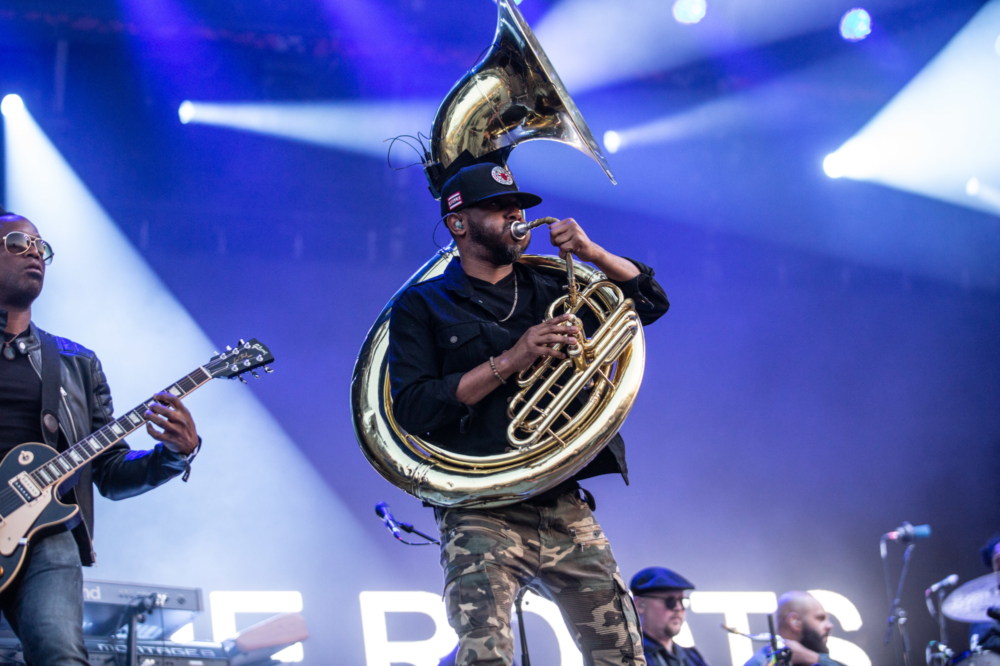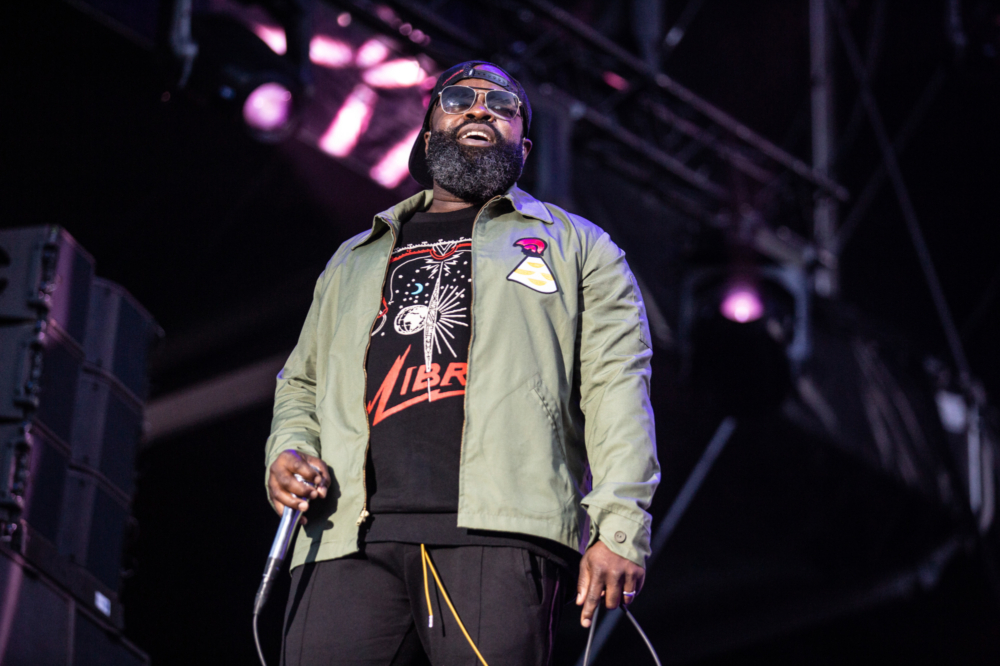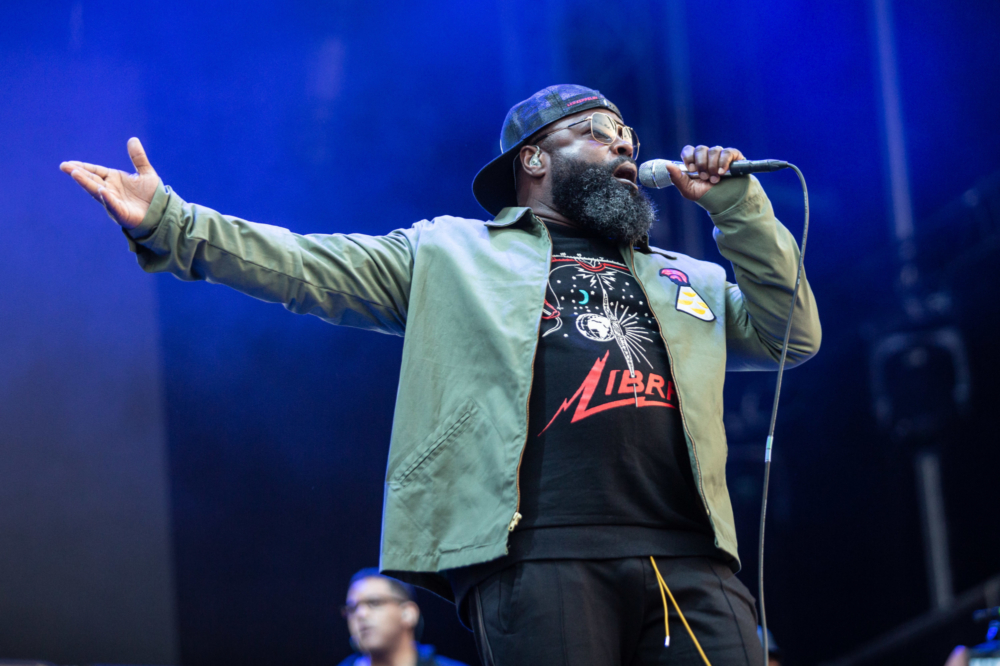 Following him on the main stage is hip-hop collective The Roots. Possibly best known in recent years for being the house band on 'Tonight With Jimmy Fallon', the group - lead by vocalist Black Thought and drummer Questlove - introduce their set as "Hip-Hop 101", smashing through hits from their two decade long discography. As they move about the stage with choreographed dances and flow effortlessly between their big hitters, it's clear that the seasoned professionals know how to work a crowd. Even more so when they throw in a Lil Nas X 'Old Town Road' cover. Gotta give the millennials what they want, right?
Elsewhere East London post-punks Snapped Ankles are dazzling the Budiš stage. Decked out in costumes which are part Chewbacca, part Shaman, part those Yetis from that Mighty Boosh episode, it proves a bit too much for some of the younger audience members as a little girl runs out crying after watching the four piece prance about with huge sticks on stage.
No reflection on their music however, the band perform a bizarre and brilliant set. "Give us the real you, not the festival you," the group implore, before performing tracks from their weird and wonderful second record 'Stunning Luxury'. As frontman Paddy Austin jumps in the crowd equipped with a measuring tape, growling about "measuring the room" and proceeding to do so, it's like a weird art project that you're not entirely sure you "get" but you know that you want to.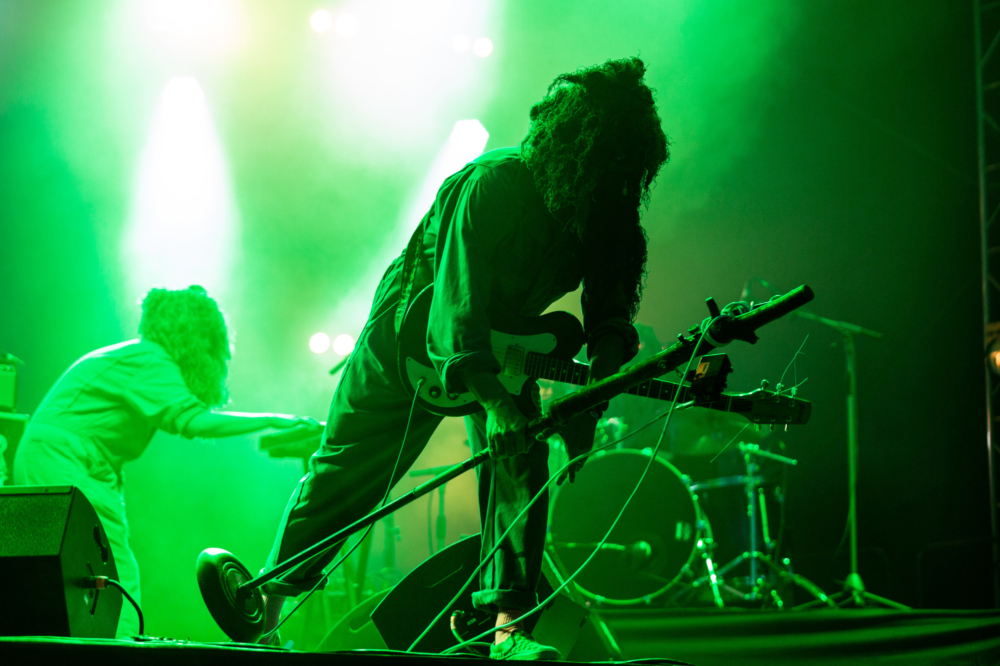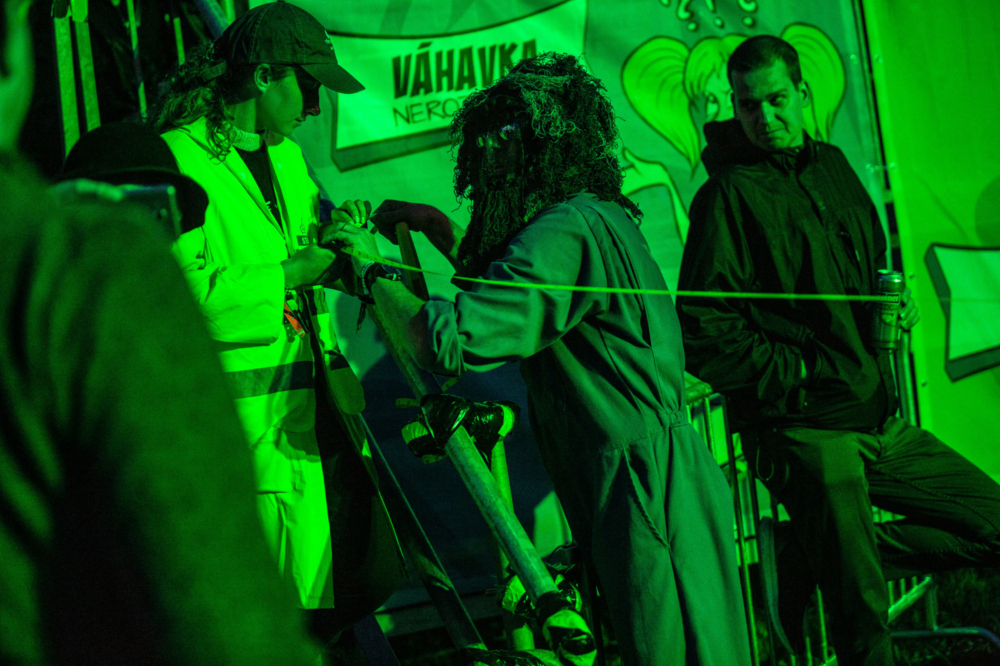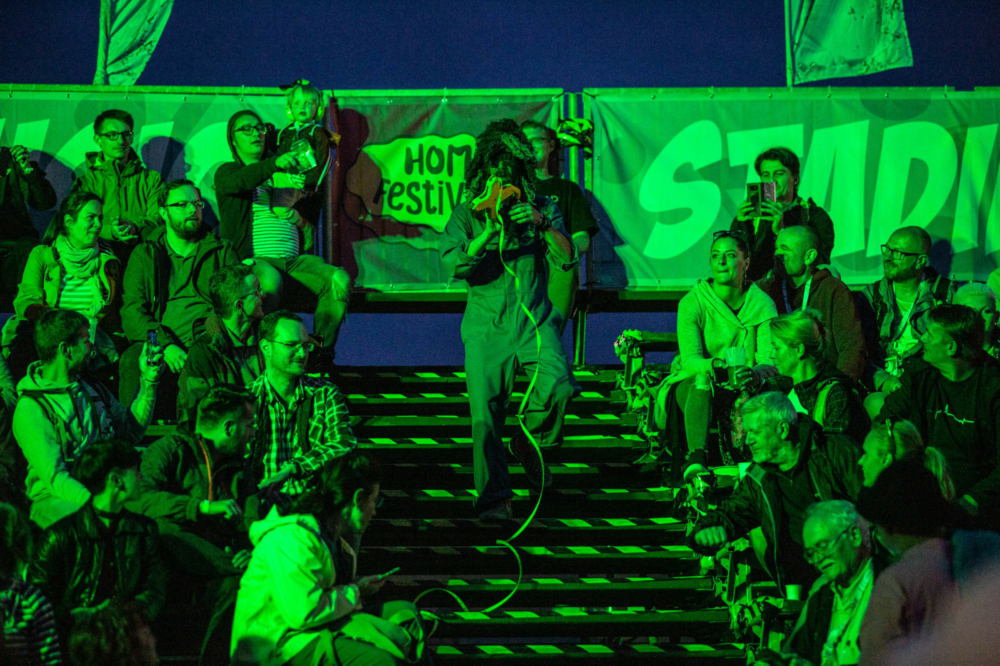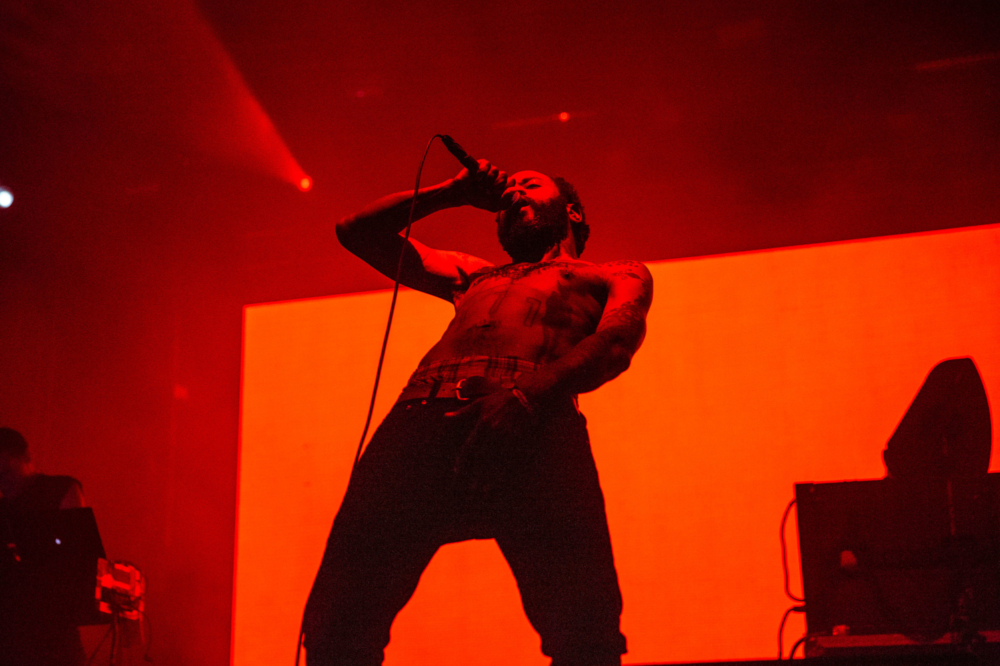 After it's announced that Lykke Li is cancelling her headline show following numerous delayed and cancelled flights, the masses flock to the smaller stages for what are the highlights of Day Two. California's Death Grips provide an unsurprisingly high octane set, tearing Pohoda a new one as they thrash through an hour of bangers. At not one moment do the experimental hip-hop group stop for air, and neither does the crowd, smashing into each other as the chaotic energy buzzes around the packed tent and loving every minute of it.
Across the site, Sweden's Viagra Boys are also ready to smash it on their packed stage. "Let's get weird, I want you to make some questionable decisions tonight in my honour," vocalist Sebastian Murphy tells the crowd, who willingly wave their already half empty wine bottles in the air as a show of solidarity. Tearing through tracks from their debut LP 'Street Worms', the Stockholm punks bring their delicious dark energy to the Budiš stage, creating one of the rowdiest sets of the weekend.

Once Sebastian gets his arse out after declaring "We're the Venga Boys from Ibiza", the group jump into set highlight 'Sports' and the crowd surfing begins. It's madness, but it's great, and as questionable life decisions go, experiencing this was definitely not one of them.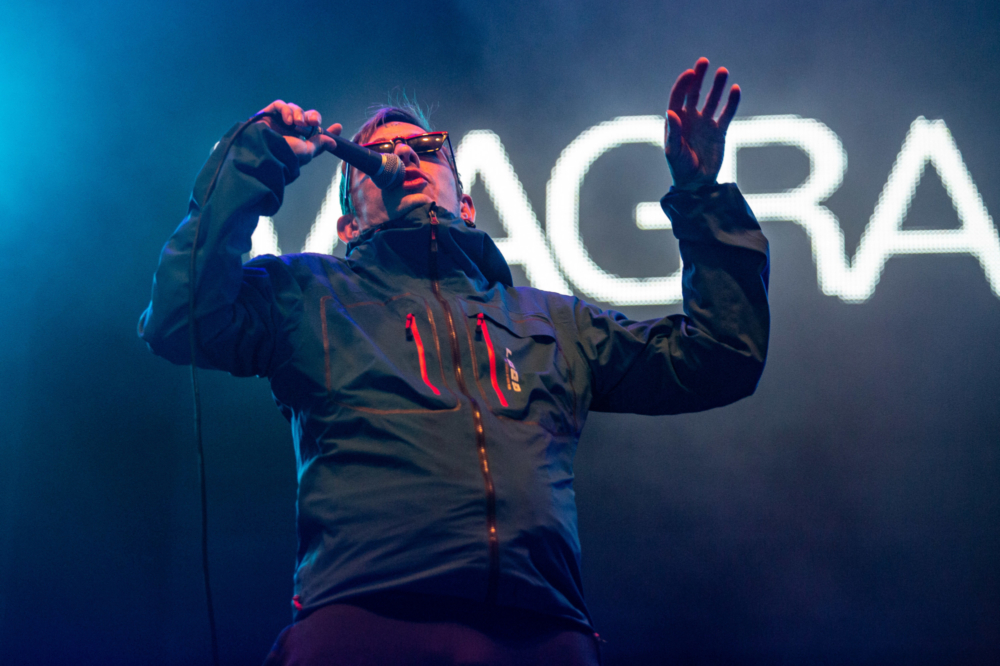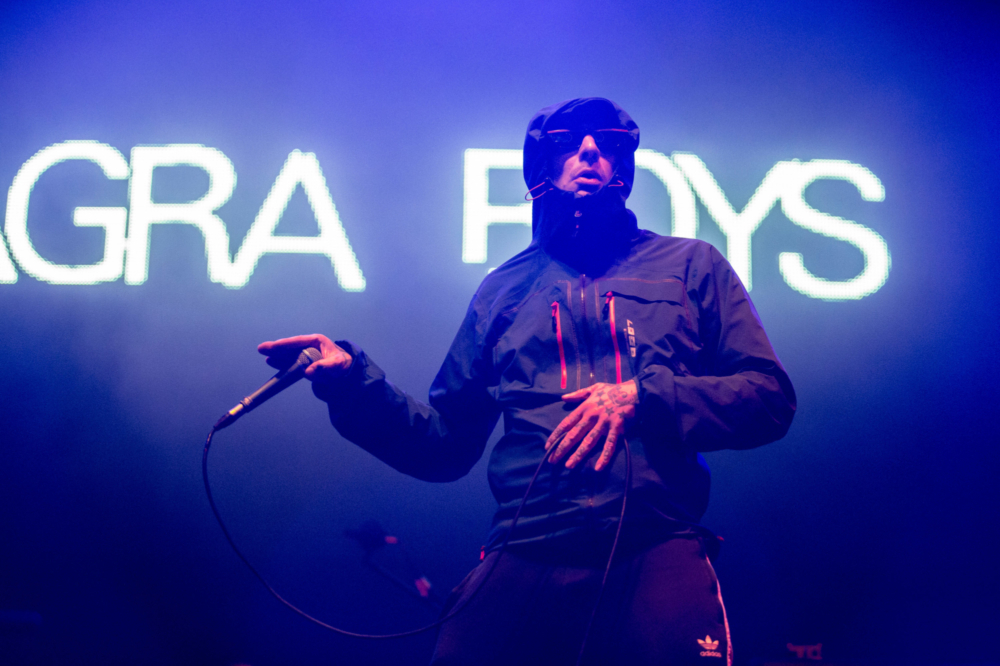 Get your copy of the latest issue
Read More