Festivals The Strokes, Yeah Yeah Yeahs and Dua Lipa come out on top at a stacked second weekend of Primavera Sound 2022
The Barcelona mega-fest concluded its double event with a heavy-hitting, all star lineup.
With the moanier corners of the internet piling in on the first day of Primavera 2022's first weekend to lambast its early infrastructure wobbles (search 'Primavera' and 'Fyre festival' on Twitter and watch the results roll in), it's worth noting front and centre that, come Weekend Two, there are no such issues. Water taps are available; bar queues are manageable; crowding is no more or less than you'd expect from a sold-out festival featuring some of the biggest names in the world. If we're being picky, they could do with a few more portaloos, but we're several lightyears away from sad cheese sandwiches and offering sexual favours in return for hydration.

With those fears allayed, what's left is a sun-soaked weekend stacked with so many top tier names it's hard to pick a route through them. Kicking off Thursday, Dry Cleaning's set of idiosyncratic storytelling and spiking guitar intensity has an out-of-place allure among the half-clothed festival revellers - singer Florence Shaw's expressive, slightly awkward presence amping up her lyrical oddities even more. Meanwhile over on the right of the festival's two adjacent main stages, Amyl and the Sniffers' firebrand pub-punk finds the sweet spot between raucous and righteous, the pissed-off frustration of 'Knifey' ("Out comes the night, out comes my knifey/ This is how I get home nicely") an easy highlight.

Injecting their blissed-out psych fusion with a montage of crowd-pleasing covers ('Regulate', 'Bennie and the Jets', 'Let's Dance' and more) that any wedding DJ worth his salt would be chuffed with, there's a cheekiness to Khruangbin that works on a large festival stage. Yet, where tonight's co-headliners Gorillaz are normally a band tailor-made for communal gatherings such as this, there's something about their setlist that doesn't fully click tonight. There are portions of brilliance - a one/two of 'O Green World' and 'On Melancholy Hill' that shows the breadth of Damon Albarn's penmanship skills, or a final send off of slowthai-featuring ripper 'Momentary Bliss' and 'Clint Eastwood'. But when the energy sometimes dips it feels like a shame for a band with such a proven catalogue of rallying, celebratory joys.

There are no such issues, however, for Dua Lipa, who flies the flag for pure pop brilliance with aplomb. If the majority of Primavera's lineup swings to the leftfield, 'Future Nostalgia' is its glittering angel on the top of the tree - a camp slice of escapism capable of transforming any field into a dancefloor. And, having fully graduated from trolling Odd Future upstart to an emotionally intelligent, visually forward-thinking artist of clout, Tyler, The Creator ends the night conducting his way through 'Call Me If You Get Lost' from atop a stage covered in moss and mountains, like a Wes Anderson fantasy come to life.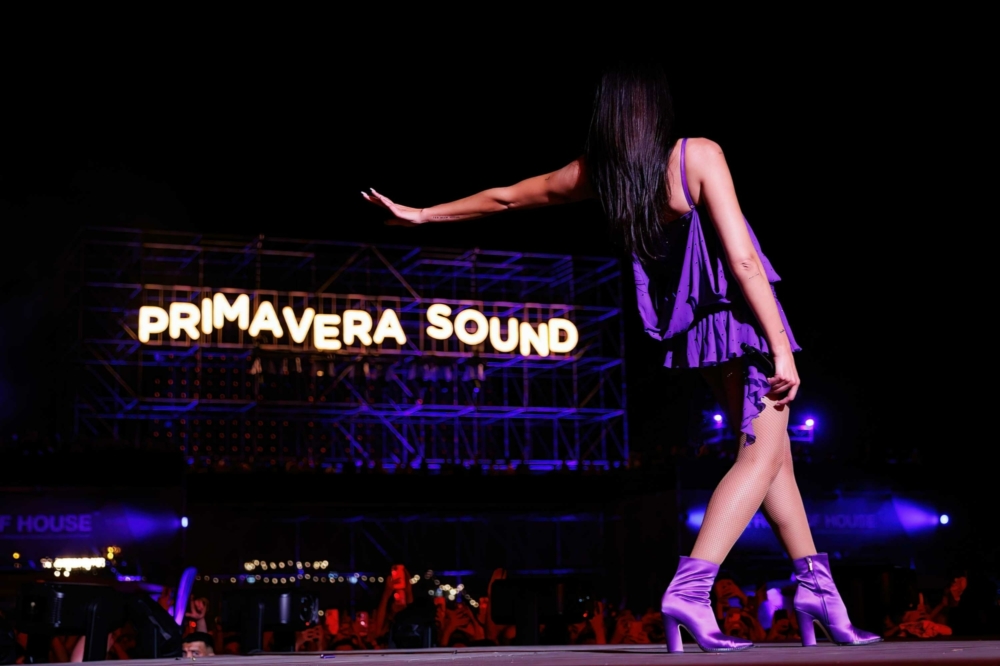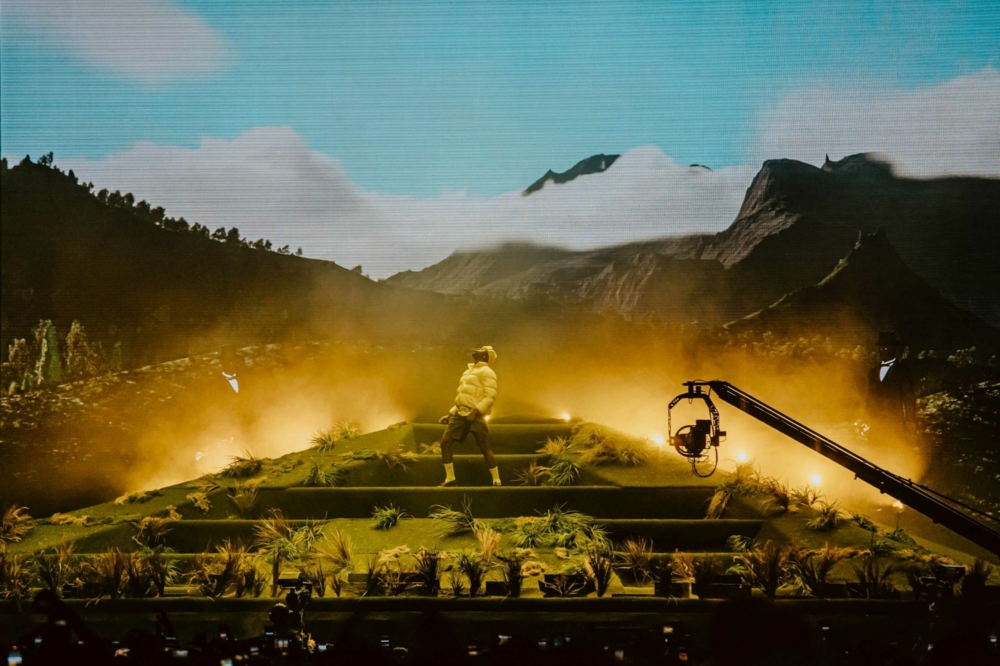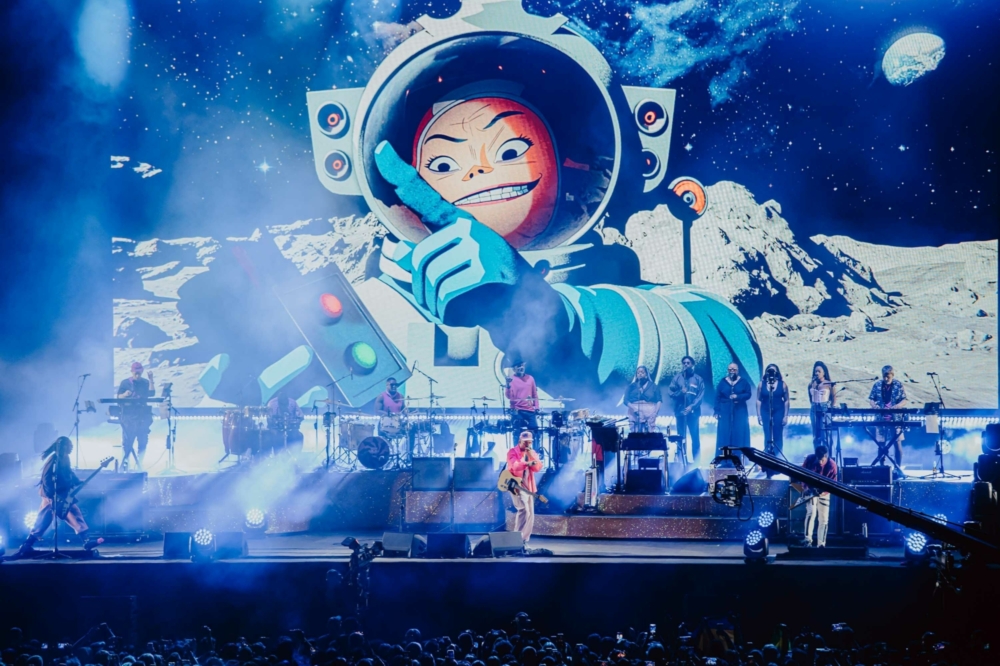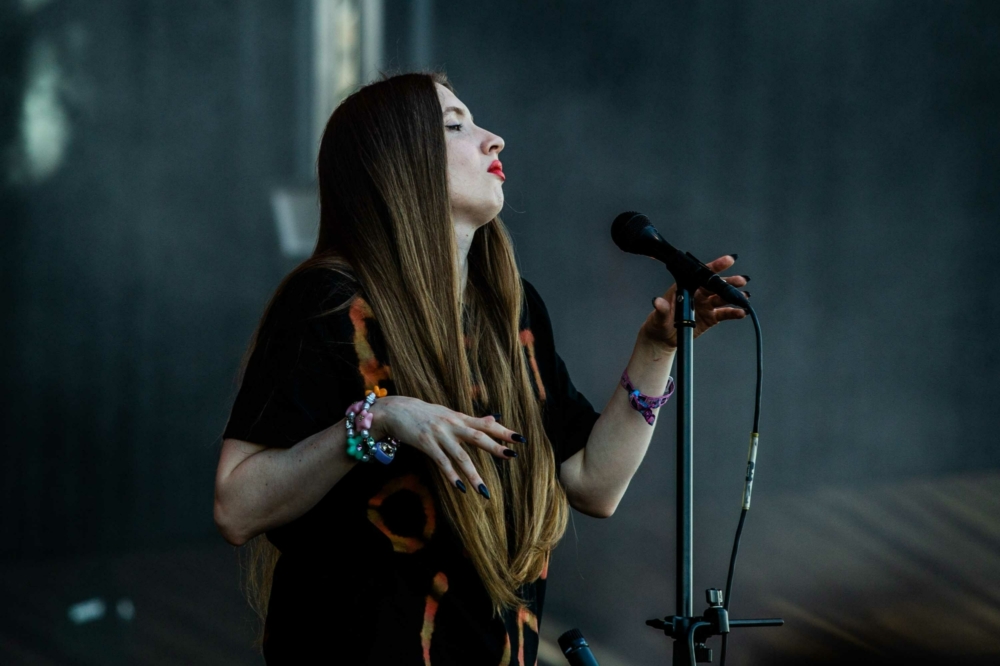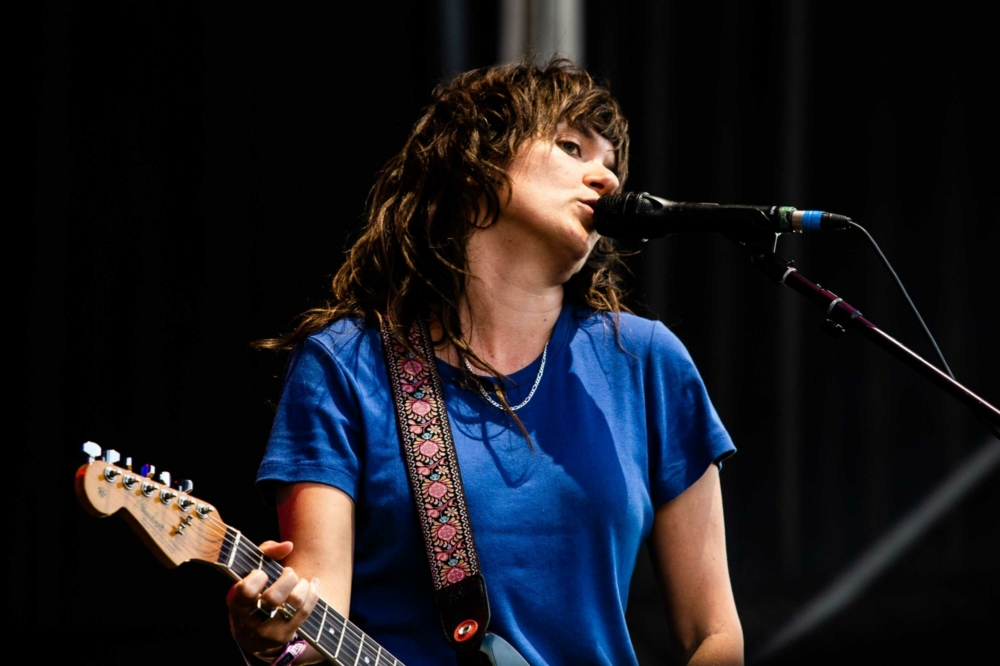 Friday brings with it a balmy afternoon set from Courtney Barnett, and the sort of sheer life-affirming positivity c/o Brittany Howard that should be dosed out daily during times of trial. Kimono-clad, serving up a serotonin-raising cover of '(Your Love Keeps Lifting Me) Higher and Higher' and preaching messages of compassion and understanding, it's warm, big-hearted festival moments like this that the world has been sorely lacking for the past two summers.

When The Strokes last headed to Europe just before the big you-know-what, the band seemed on the form of their lives; visibly enjoying themselves and with 'The New Abnormal' in tow, it felt like one of the lesser spoken tragedies of Covid would be cutting the famously turbulent quintet off just when they'd regained their mojo once more. And so, after last week's cancelled set, it's with no small degree of glee that The Strokes we get today seem like they're having more fun being in The Strokes than ever.

Jokingly spluttering into the mic after declaring he was last week's Covid catcher ("Too soon?"), Julian Casablancas is both affable jokester and his usual bastion of unassailable cool combined; playing completely to the crowd, their setlist is flawless - an endless barrage of hits ('Juicebox', 'Someday' and 'Reptilia' make for an almost obnoxiously perfect run) that proves why, after all these years, The Strokes are far from just a nostalgia act.

Keeping on their toes in a different way, it's a surreal proposition to see Thom Yorke and Jonny Greenwood playing on one of any festival's smaller stages, but you suspect that's half of the appeal for them of new outfit The Smile. Relieved of their usual headlining duties within Radiohead, Yorke especially seems loose and engaged, the spidery, spiralling wares of 'The Smoke' or 'You Will Never Work In Television Again''s propulsive judders matched by the expressive moves and cheeky glints of the singer at his most free - a word that also feels appropriate for Remi Wolf. With the sort of easy charisma that turns any arena into a sort of good time block party, Wolf's superpower is in her relatable magnetism. But don't be fooled: just because they're presented with the laid back ease of someone with a permanent spliff behind their ear, don't think the likes of 'Sexy Villain' and 'Liquor Store' are anything less than golden pop nuggets with hooks most could only dream of.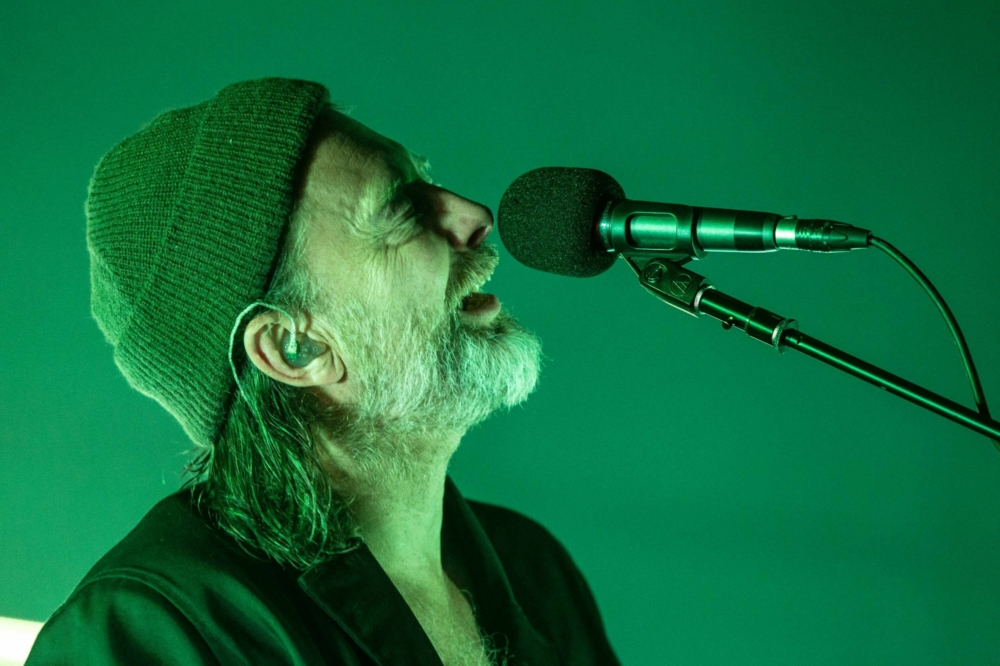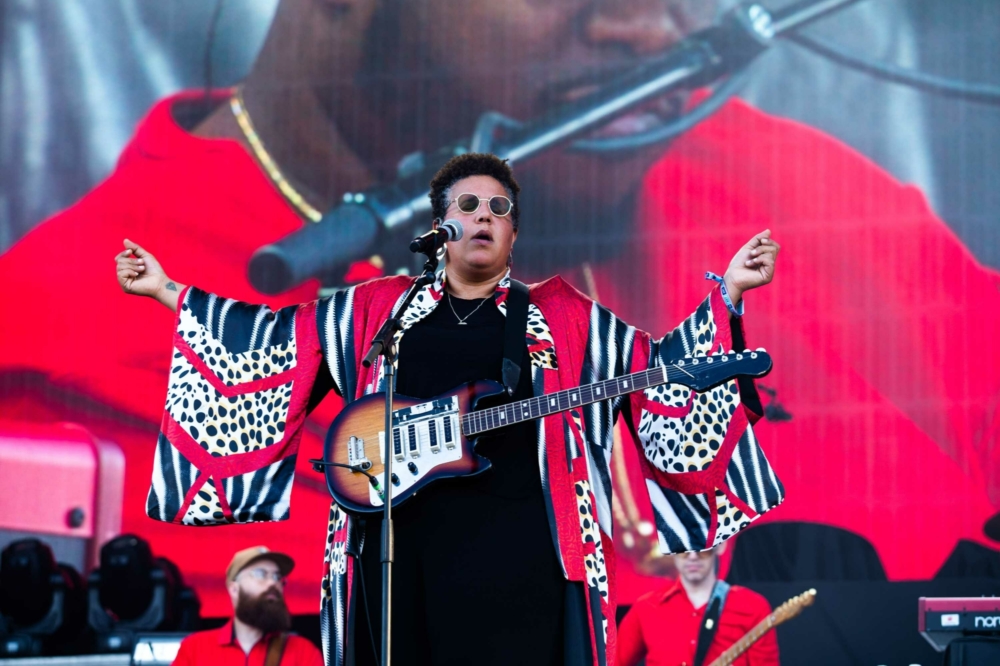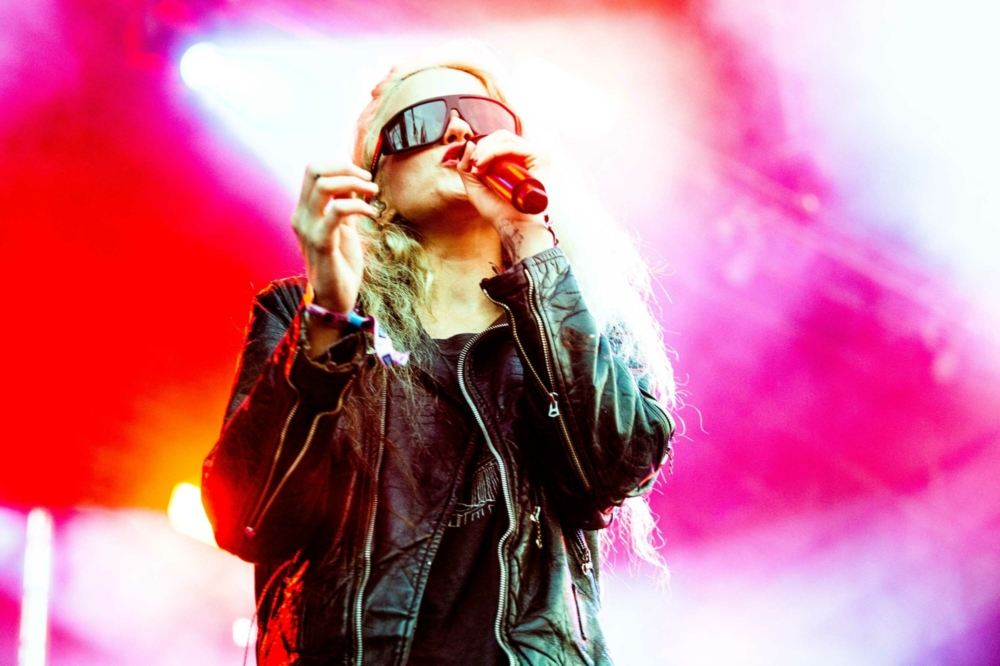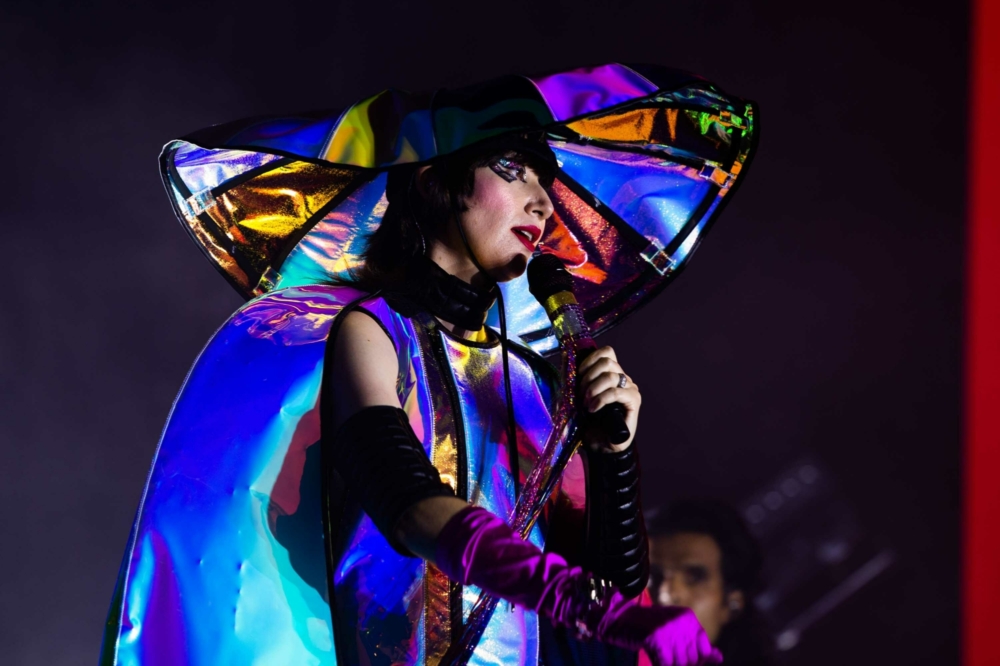 Having only played a handful of shows in the last half decade, it's a cruel twist of fate that Sky Ferreira suffers some of the only sound problems of the weekend - her Saturday slot delayed by 20 minutes before she's forced to can opener 'Boys' entirely. When she does kick into gear with '24 Hours', she's greeted rapturously, but it's a tremulous comeback rather than a resounding bang for the singer. If it's bang(ers) you're after, however, fellow returning heroes Yeah Yeah Yeahs have got them in spades.

Sporting a multi-coloured leotard over leather pants, with glitter, sparkly tassels and a primary-coloured hat that looks like it should have a small helicopter pinwheel twirling on its top, Karen O is as much of magical unicorn as she ever was - an effervescent, perma-grinning explosion of fun that's like every kid's popstar fantasy superhero come to life. There's a palpable abundance of love in the field for the band - from the widescreen drama of new opener 'Spitting Off The Edge of the World', via a still-riotous 'Pin', through the yearning perfection of 'Maps' to a final moshing 'Heads Will Roll'. They're not headlining, but they come back for an encore of 'Date With The Night' - replete with a cacophonous, mid-song pause for applause that lasts for what feels like several minutes - anyway. Not a single person could argue they deserve every second of it.

It's left to Viagra Boys and Megan Thee Stallion to bring the weekend to a close - the former topless and drenched in blue light, serving up slices of tongue-in-cheek, grizzled punk from the gutters; the latter a deliciously filthy headliner in a very different way, uniting the crowd in a bouncing, hedonistic mass. It's a fitting way to end a festival whose wares remain varied but united by being wholly at the top of their game.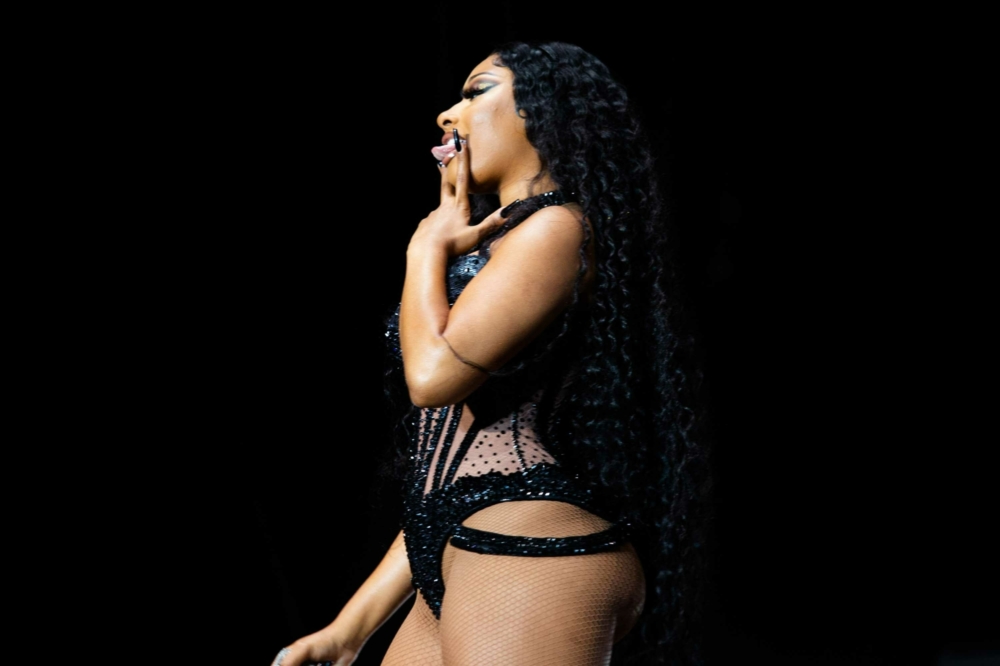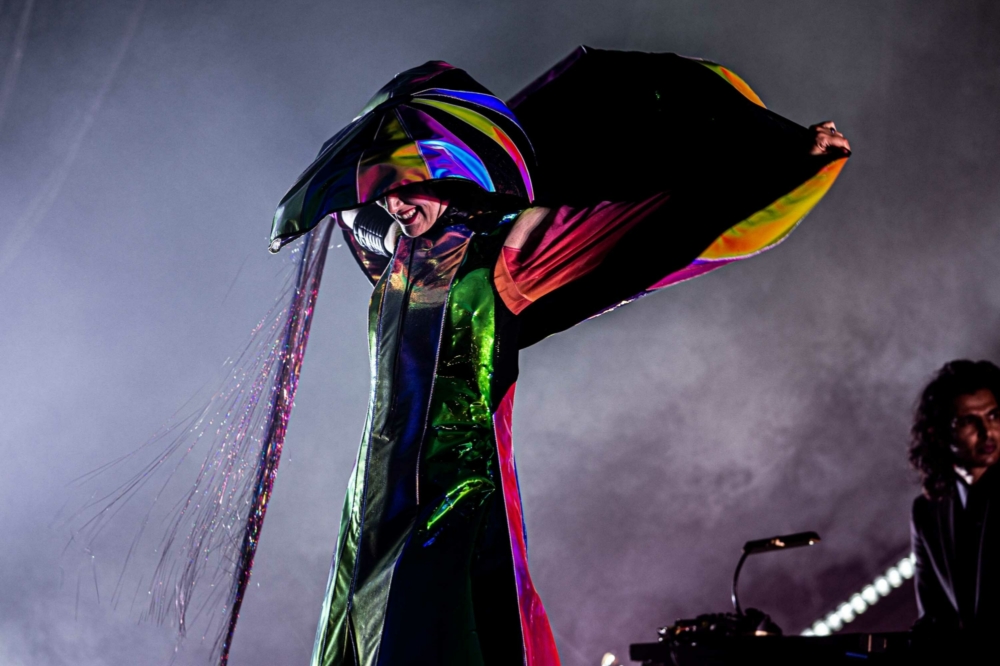 Get your copy of the latest issue
Read More