Festivals
The National bring emotion and IDLES bring aggression to day two of Primavera Sound 2018
The Friday at the Parc Del Fòrum also welcomes Tyler, The Creator, The Internet and more.
Day two at Primavera starts with Waxahatchee, who blows any potential mid-afternoon hangovers away with a gorgeous 45-minute sweetener. Half crunchy, riff-heavy growlers and half sweet, plucked chords, Katie Crutchfield and band have become a formidable live force, the five-piece packing a hell of a punch. Highlights from last year's 'Out In The Storm' LP translate best, with 'Never Been Wrong' sounding even more huge and defiant than on record. 'Under A Rock' closes the set, and day two can be considered well and truly started.
Also channelling gritty indie-rock are The Breeders, who are beginning to settle into their new skin, after releasing new album 'All Nerve' earlier this year, their first in nearly a decade. Kim and Kelley Deal's onstage chemistry mirrors that of Katie and Allison Crutchfield just minutes before; it's an insatiable bond that it's impossible to take your eyes off. Covering Pixies' stomping cut 'Gigantic', The Breeders' return is solidified this evening, and they sound better than ever.
Father John Misty then brings a show of two sides to the Seat stage opposite. When free from the shackles of his guitar, he's a true entertainer, thrashing about the stage, gesticulating wildly. With guitar in hand, though, he becomes a wily folk singer, spinning tales and practicing introspection. When the two fully match up as they threaten to do today, he'll become one of the greatest. There's also a sense of understatement to The National's headline set on the Mango stage tonight. Focusing heavily on last year's 'Sleep Well Beast' and 2013's 'Trouble Will Find Me', the set is a roll-out of the more delicate end of the band's discography, and even the propulsive, beat-driven 'Graceless' and 'Don't Swallow The Cap' are delivered with a deft touch.
The band's traditional closing one-two of 'Mr November' and 'Terrible Love' is run through before the band dedicate 'About Today' to the late Frightened Rabbit singer Scott Hutchison. Having toured with the band, and Aaron Dessner producing the last Frightened Rabbit album - 2016's 'Painting Of A Panic Attack' - the track takes on a new, far deeper meaning for both band and crowd tonight. It sees the set finish on a sombre note, but a deeply necessary one.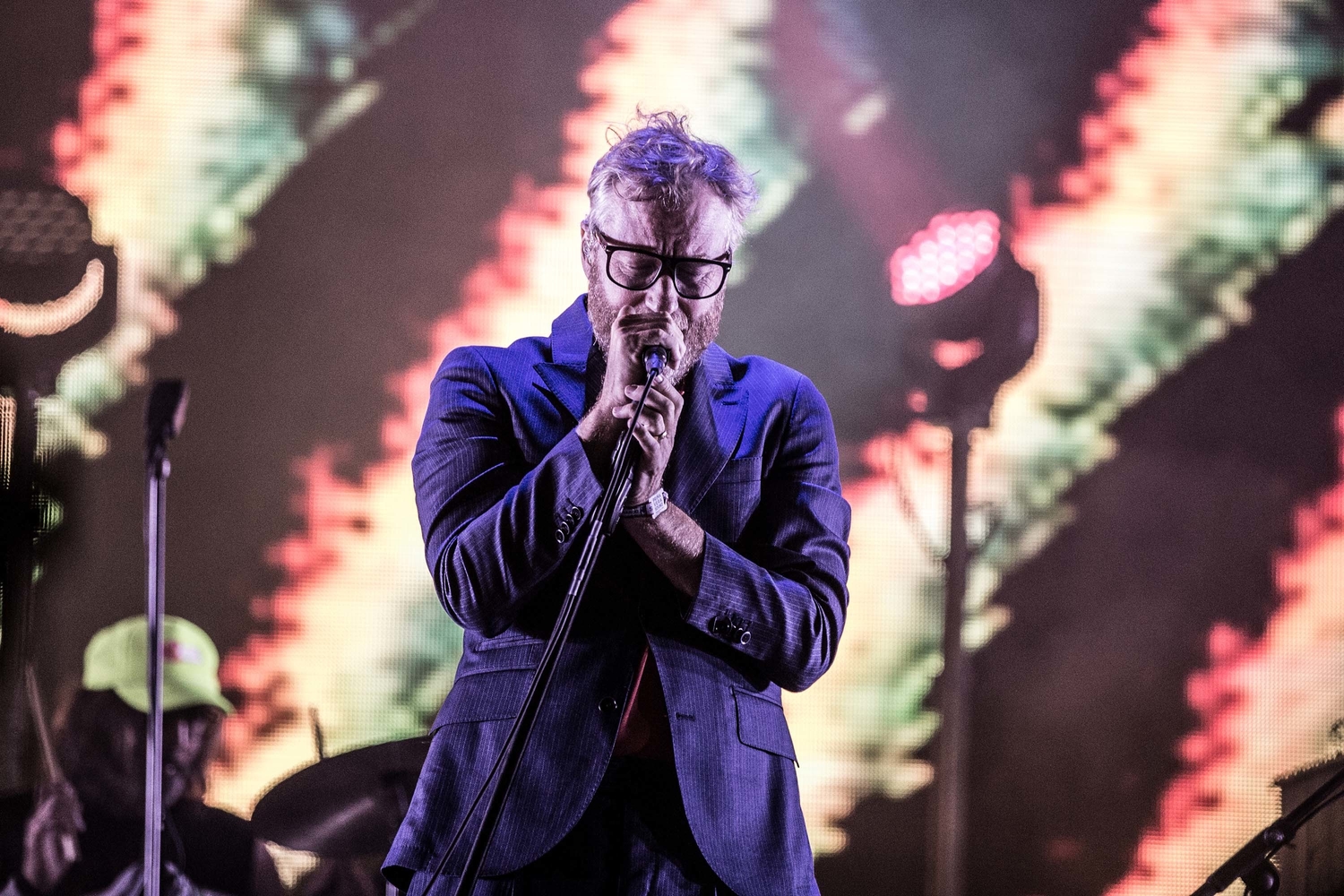 The night then hits a bit of confusion when Migos are forced to cancel their Seat stage performance, only to be replaced by Skepta, only for his flight to then be delayed and his set be moved to the Saturday night. Down at the Pitchfork stage on the waterfront though, there's no confusion at all. Fresh from announcing their new record 'Hive Mind', The Internet are greeted like heroes, and the title of their upcoming LP proves all too fitting.
Sad, Steve Lacy and Matt Martians trade songs between them throughout the set, all bringing different perspectives and spins, and the set presents a band who, like contemporaries Odd Future, Brockhampton and co, could have multiple members getting stratospherically huge in the future. For now, The Internet is a wonderful vessel for their progression.
Tyler, The Creator then proceeds to blow the main stage apart, bringing out A$AP Rocky and hammering his way through highlights from last year's 'Flower Boy' with abandon, and looking more comfortable than ever before, the ridiculously big promise shown back in the Odd Future days coming true in an instant.
It's quite a different vibe down at the Adidas stage to close the night, but the atmosphere for IDLES is no less chaotic. Fresh from returning with new single 'Colossus' (which sadly doesn't get a run out tonight), the band are flying, hammering their way through cuts from debut album 'Brutalism' with utmost confidence and abandon. Vocalist Joe Talbot is an intriguing frontman, one second giving the front rows a death stare with gritted teeth, the next dancing like a pissed up dad at a wedding. It fits IDLES' personality; as funny as they are brutally heavy, as sincere as they are committed to having a good time.
New tracks point the way forward tonight, from the bright, radio-ready thrash of 'Danny Nedelko' to the masculinity-baiting 'Samaritans' ("I kissed a boy and I liked it," Joe bellows before a cacophony of thrashing guitars barge their way in), and their upcoming second album looks to further the promise of 'Brutalism', while their live show is already fast becoming one of the best in the world. It's also a deeply inclusive one: Joe praises the NHS before 'Divide & Conquer', while sharing his love for immigrants before 'Danny Nedelko'. It sees day two off with an important, deeply inspiring punch.
Read More