Festivals Slaves, The Horrors, Dream Wife and more bring celebratory sets to Hull's 53 Degrees North
Hometown boys LIFE, Lady Bird and Our Girl were among the stellar supports.
As the swathes of festivals falling by the wayside each year will attest, it's bloody hard trying to start a large scale event in 2018. It's even harder, meanwhile, trying to start one in a region not generally predisposed to that sort of thing. Kudos then to new Hull all-dayer 53 Degrees North, who not only manage to avoid the pitfalls of both in this, their inaugural year as a big outdoor shindig, but who are also doing it for a cause more worthwhile than putting another few dimes in the big promoters' back pockets. Organised in support of local youth charity The Warren, it's a Saturday knees-up with a heart, and a line-up that's already packing an impressive punch.
Following sets from local punks Vulgarians and London-via-Hull newcomers Night Flowers, Our Girl continue the afternoon's proceedings in earnest. Drawing from forthcoming debut 'Stranger Today', the trio's blend of quiet-loud dynamics and mesmeric, slow-building drama might be more suited to low-lit, moody gig venues but in the blazing mid-day sun, they conjure up a different kind of spell. While the elongated, hypnotic motifs of set-closer 'Boring' (truly, a track that's anything but) plough darker furrows, the softer lilts of Soph Nathan's vocals on recent track 'I Really Like It' provide a cooing foil, lulling the audience into a false sense of security before all hell comes crashing around them.
Still only entering their first summer on the festival circuit, Kent trio Lady Bird are already a ridiculously fully-formed proposition. It's not only in the Mike Skinner-esque social storytelling of recent EP 'Social Potions', but in the confident, easy way they switch vocalists and dish up word-perfect between-song stage patter that's more spoken word poetry than your usual, awkward "Hello Hull!"s. There's an obvious spark between the trio with no weak links; rare praise, indeed.
Doncaster boys The Blinders might have a questionable line in face paint (singer Thomas Haywood's black smears are more accidental oil smudge than stylised goth), but their raucous racket is decent, seemingly drawing, appropriately, from headliners Slaves' spitting punk and The Horrors' first album psych squalls in equal measure.
With a crowd of punters adorned in merch, Hull boys LIFE aren't just hometown heroes here, they're also part-orchestrators of today's entire event. Unsurprisingly then, their set is a victorious one, singer Mez Green peppering their playful post punk with impassioned speeches about the importance of young people and The Warren itself. It contextualises the quartet's whole ethos. While the likes of 'Euromillions' and 'In Your Hands' are excitable, propulsive gems in their own right, it's the political and social message that runs throughout their arsenal that sets the band apart. Today, it shines through with importance.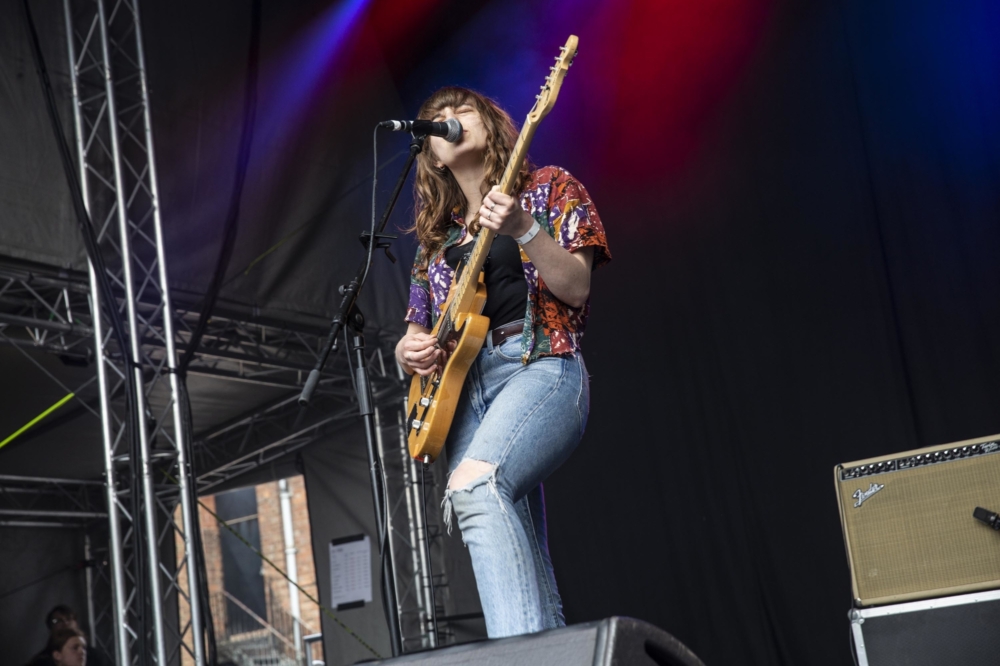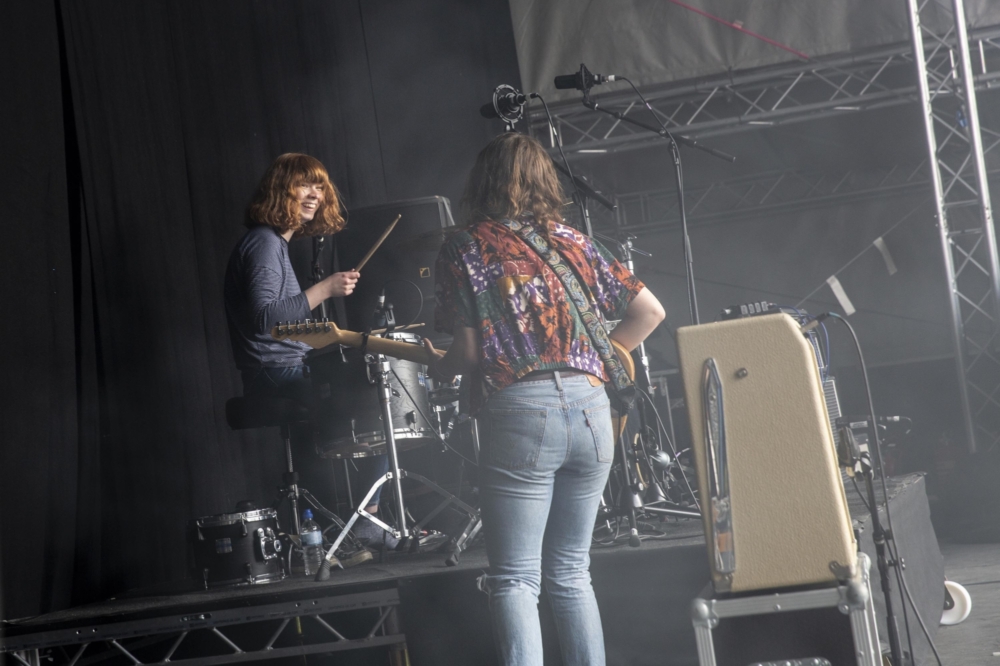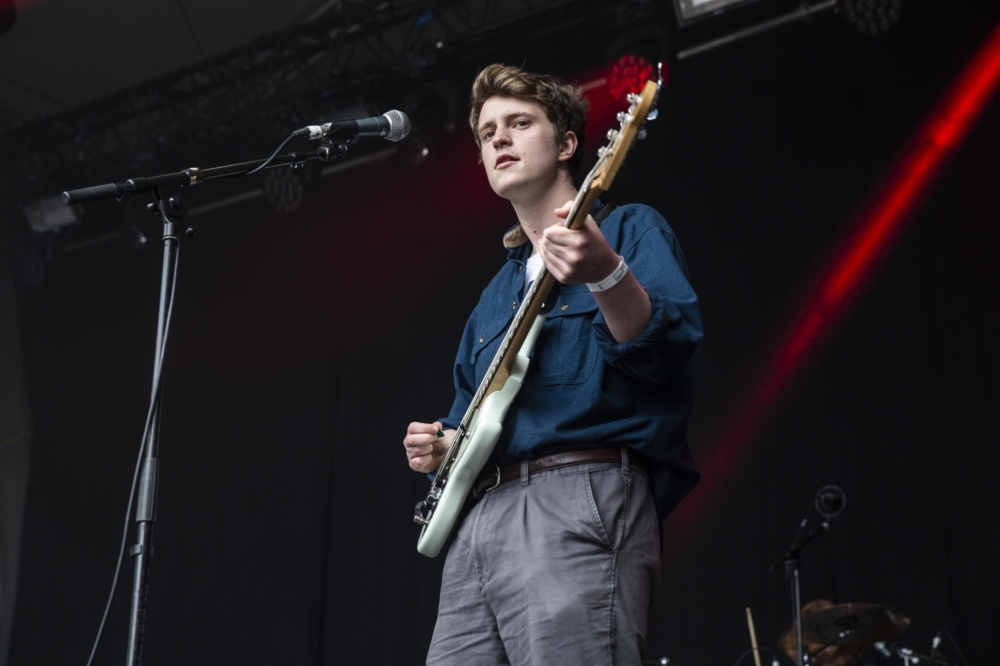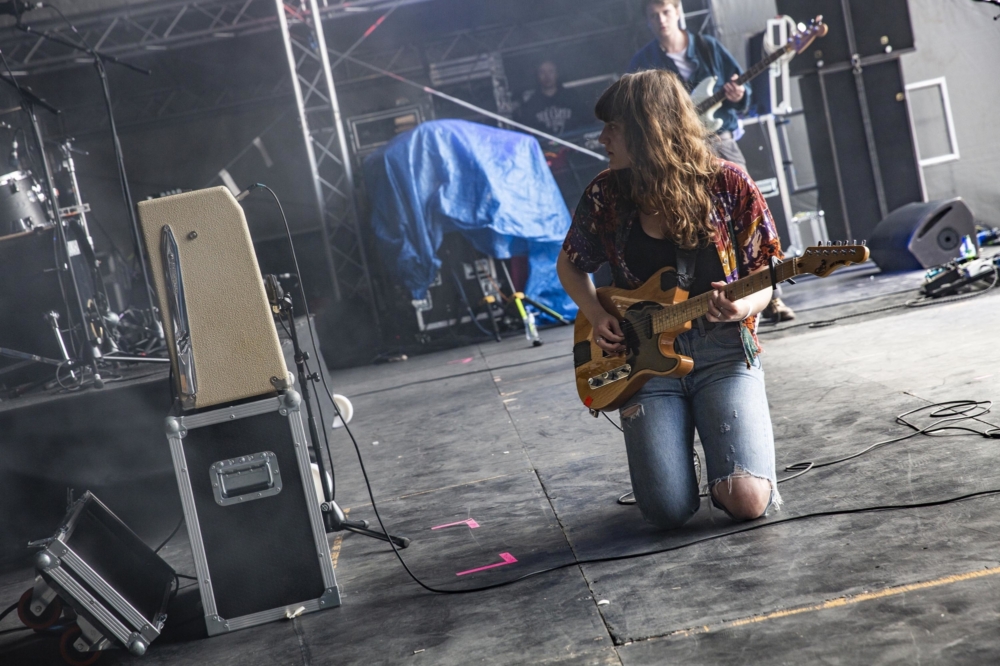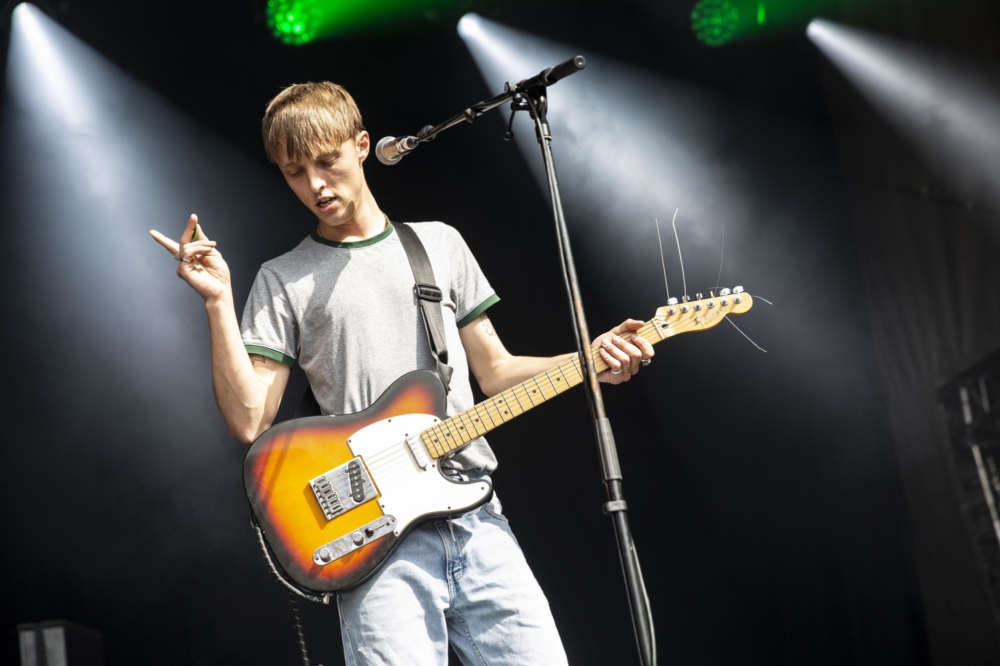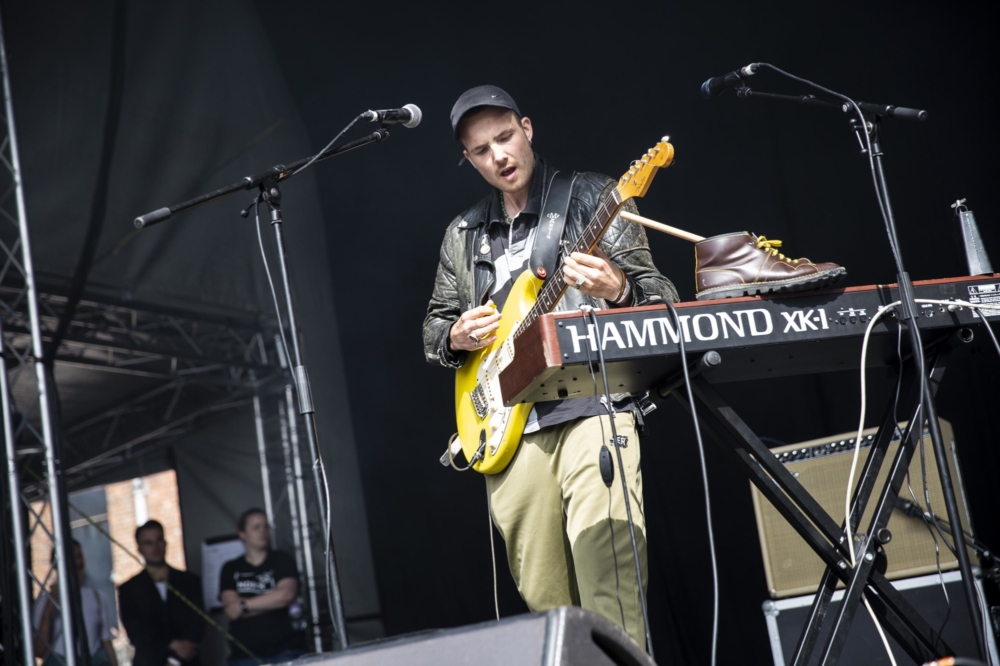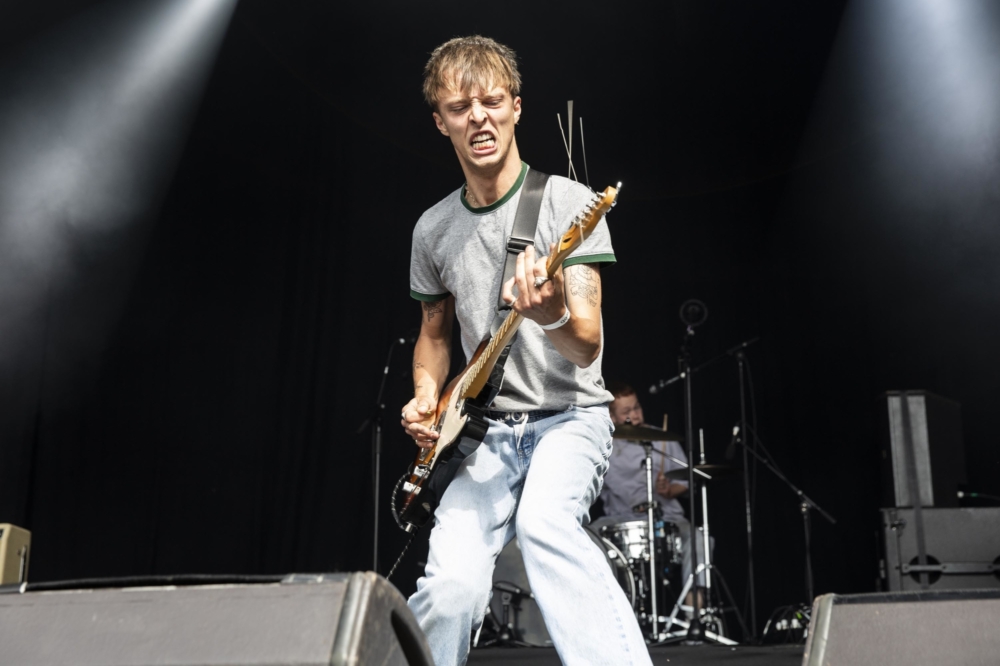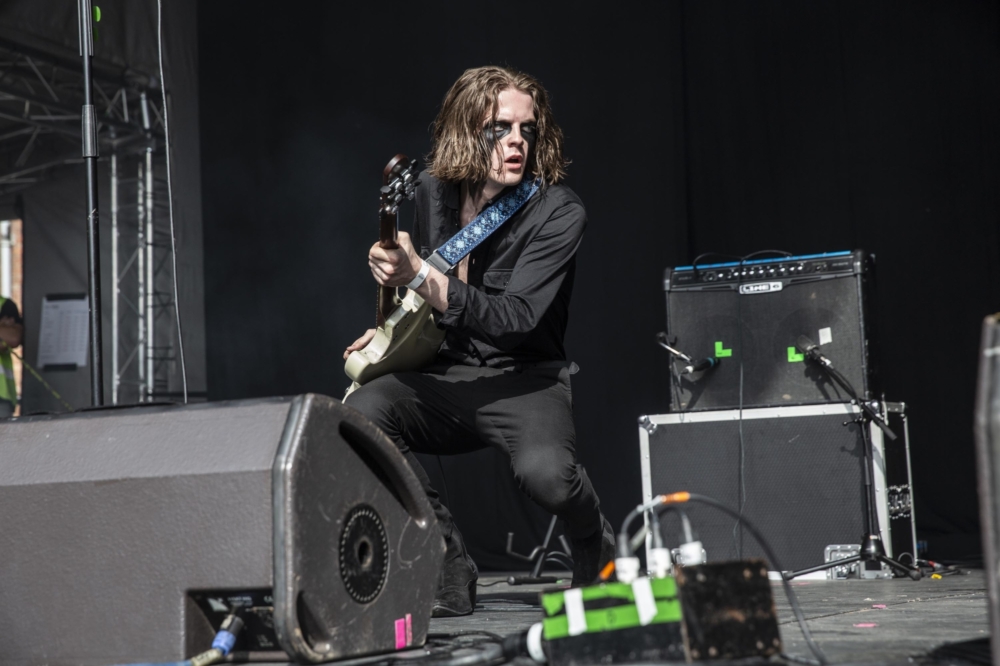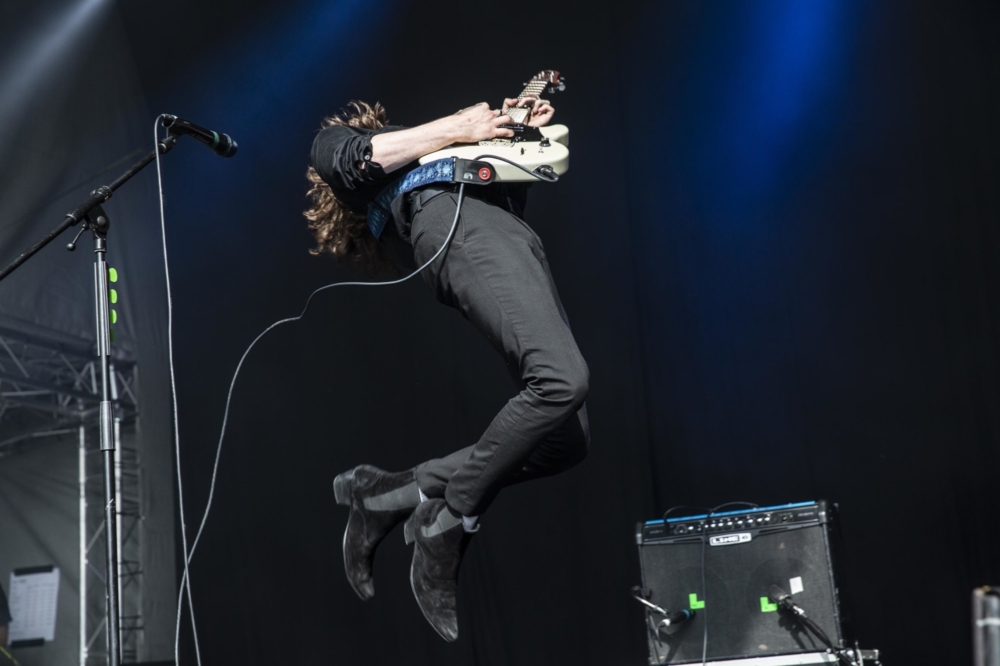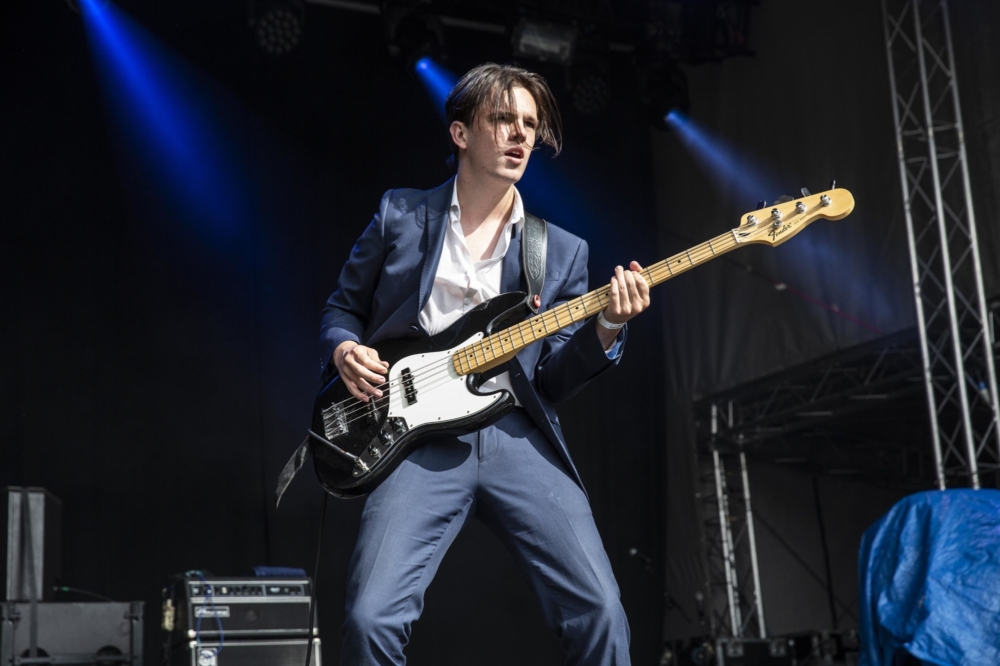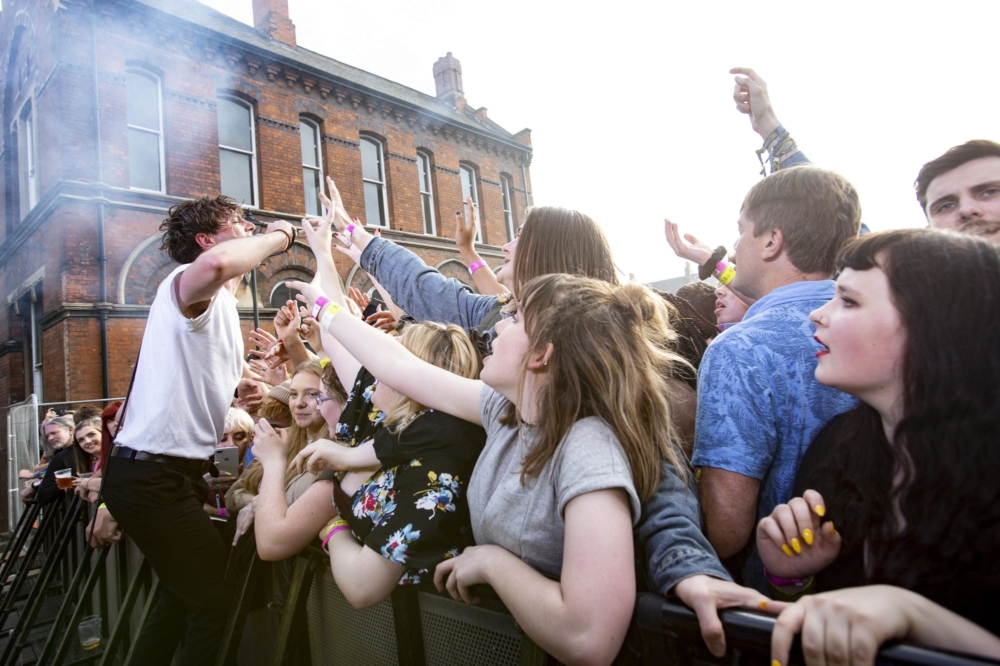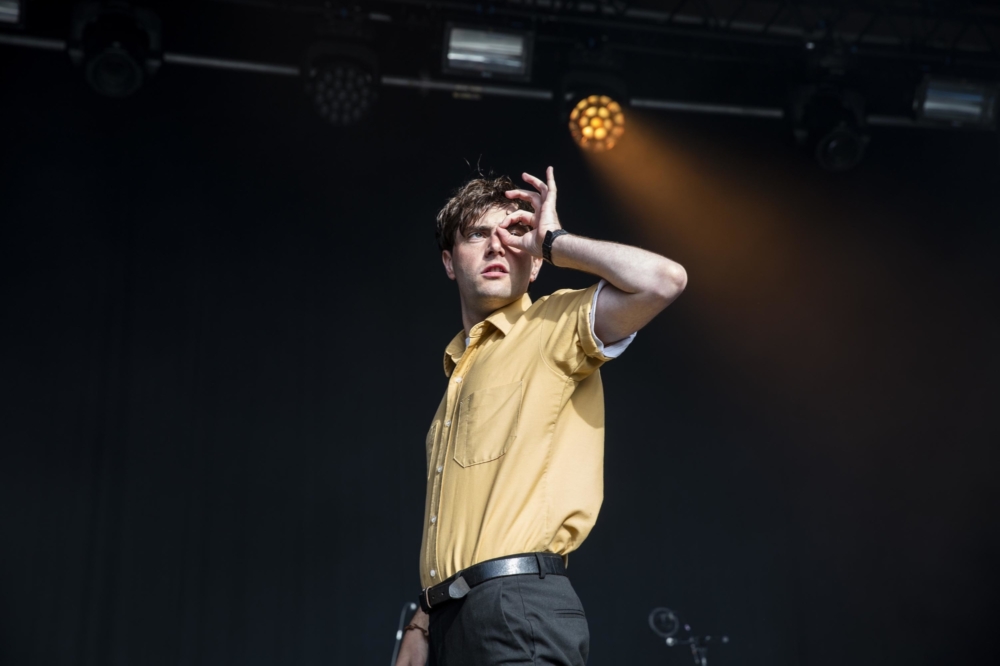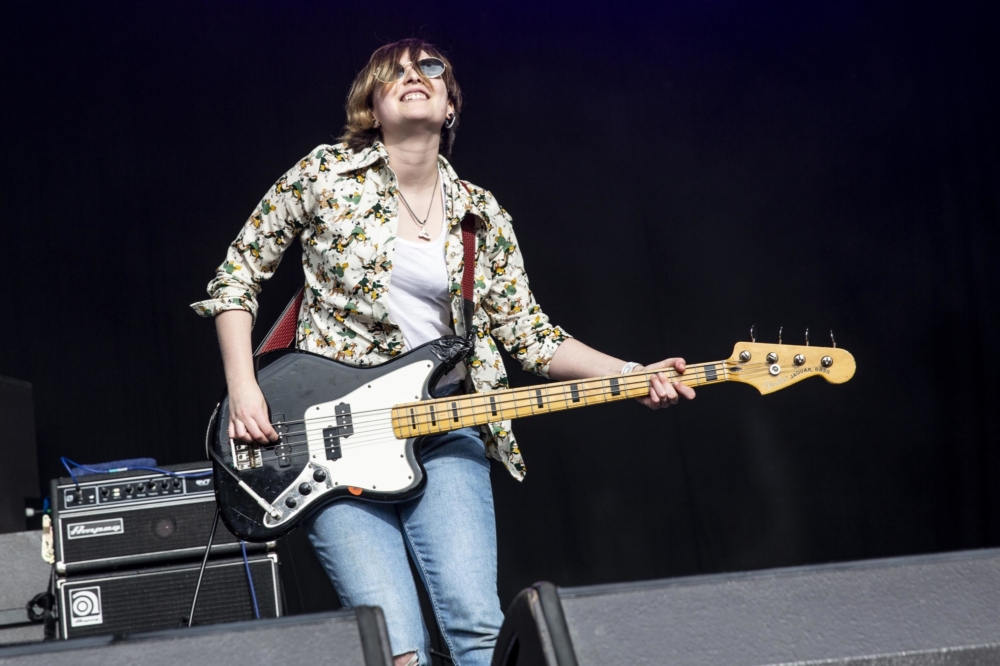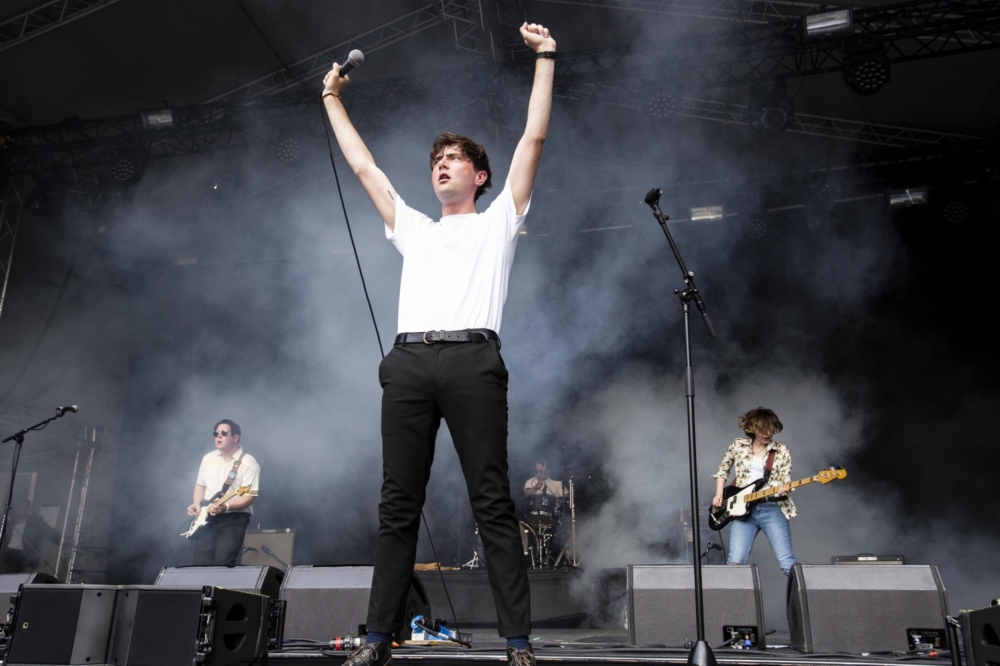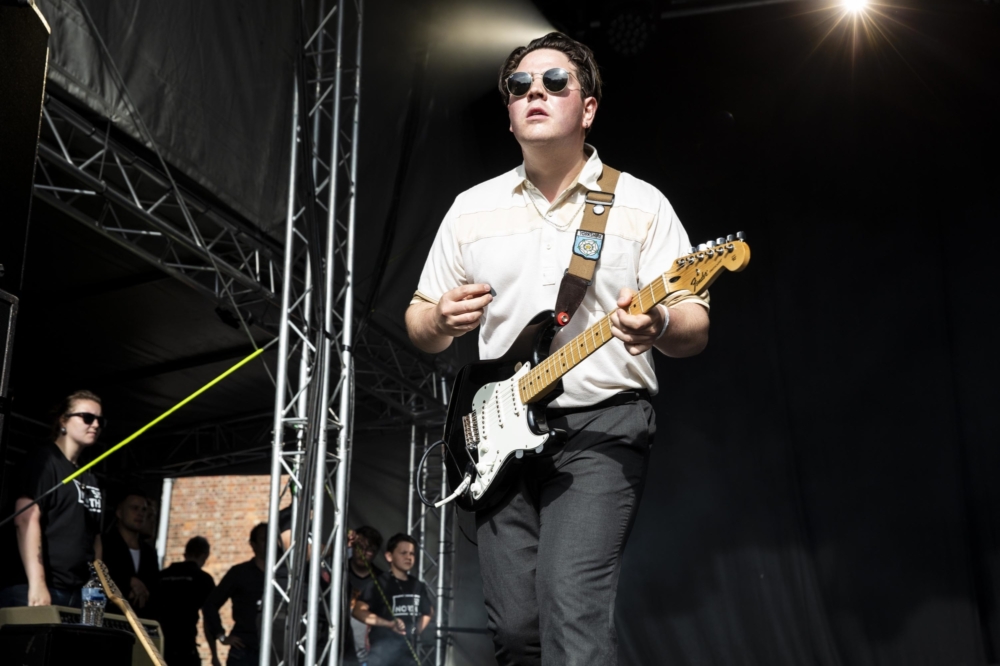 Dream Wife, meanwhile, have their own mission today – namely, eulogising their soon-to-be-retiring tour manager with as many endearingly overblown dedications as possible. Wearing matching t-shirts emblazoned with the poor man's face, singer Rakel Mjoll spends their between-song chat waxing lyrical about their departing pal before calling him onstage to be cheered by the gathered throng. Luckily, the sheer, joyful airpunch of Dream Wife's live show means the trio can get away with these kind of indulgences. With their debut now out in the world and blossoming, the likes of 'Let's Make Out' and 'Hey Heartbreaker' have become ferocious, revitalised things; not even bothering to sing the words of the former's opening and instead letting out a roaring scream by way of replacement, Rakel, Bella and Alice sound the best they've ever done.
The Horrors, too, are on the form of their lives. During the touring cycle for 2014 LP 'Luminous', the quintet seemed uninspired by their own sets; regularly bemoaning the lack of response from their audiences, frontman Faris Badwan clearly wasn't really enjoying himself and the shows flagged in tandem. Now, with the more forceful wares of recent album 'V' at the fore, the Londoners are a band rejuvenated. Clad in PVC trousers and zips, Badwan prowls the stage like the electricity-shocked goth of old, leading the industrial grind of Nine Inch Nails-esque single 'Machine' and Gary Numan space synths of 'Hologram'. In turn, the new material gives the old favourites ('Still Life', 'Who Can Say' etc) a new lease of life. Though they'll always reside on the darker side of life, The Horrors seem… happy?
And so to headliners Slaves, who don't need the enormous banner behind them for people to know their names. Heading into album three, Isaac and Laurie are a well-oiled machine by now; throwing out cheeky double act jokes alongside the kind of short, sharp punk blasts that they've become known for, the likes of 'Cheer Up London' and 'Fuck The Hi-Hat' (complete with elongated storytelling pre-amble) are designed to rev crowds up into a jubilant frenzy. When things take a bleaker turn and a woman in the crowd calls someone out for harassing her, the band react immediately and with zero tolerance. Later, we're told, the quick reflexes of all involved means that security manage to track him down. It's exactly what a punk band should be: fun and frenetic, but also compassionate and kind. And closing a festival that stands for all those things, Slaves have got it nailed.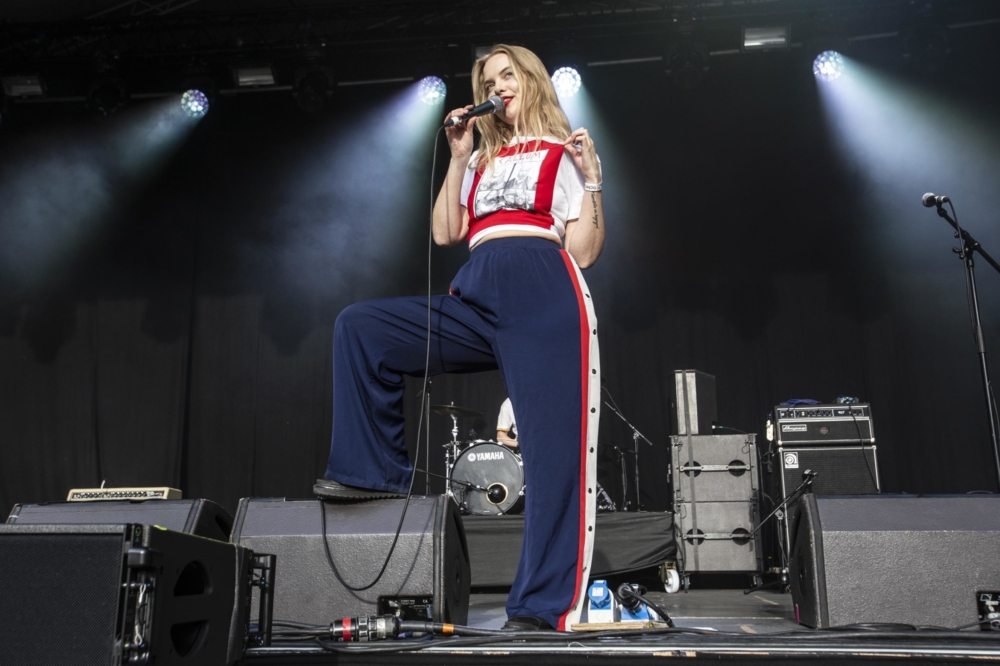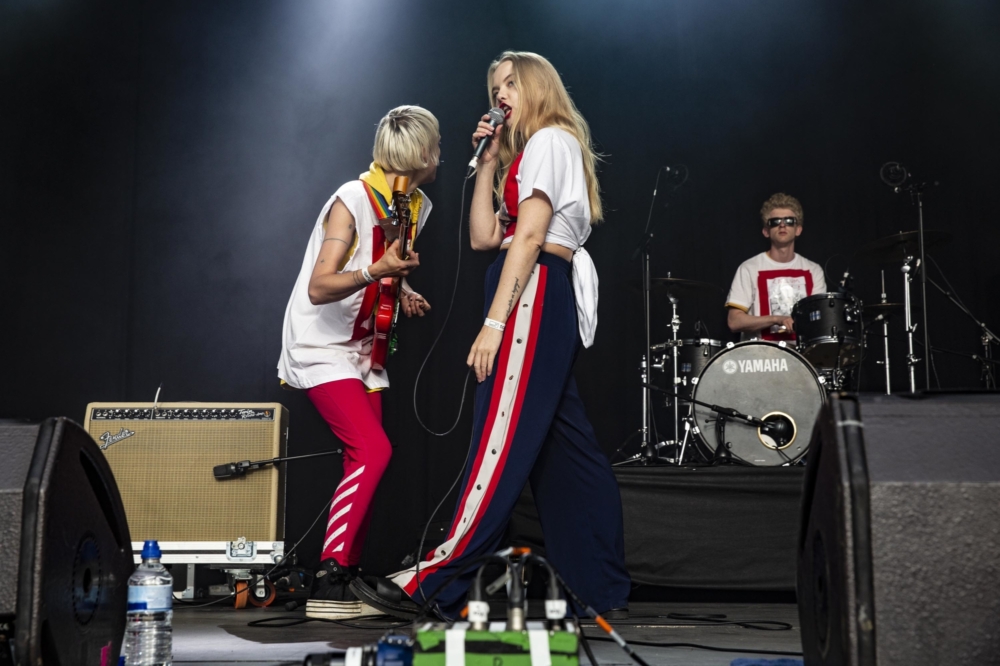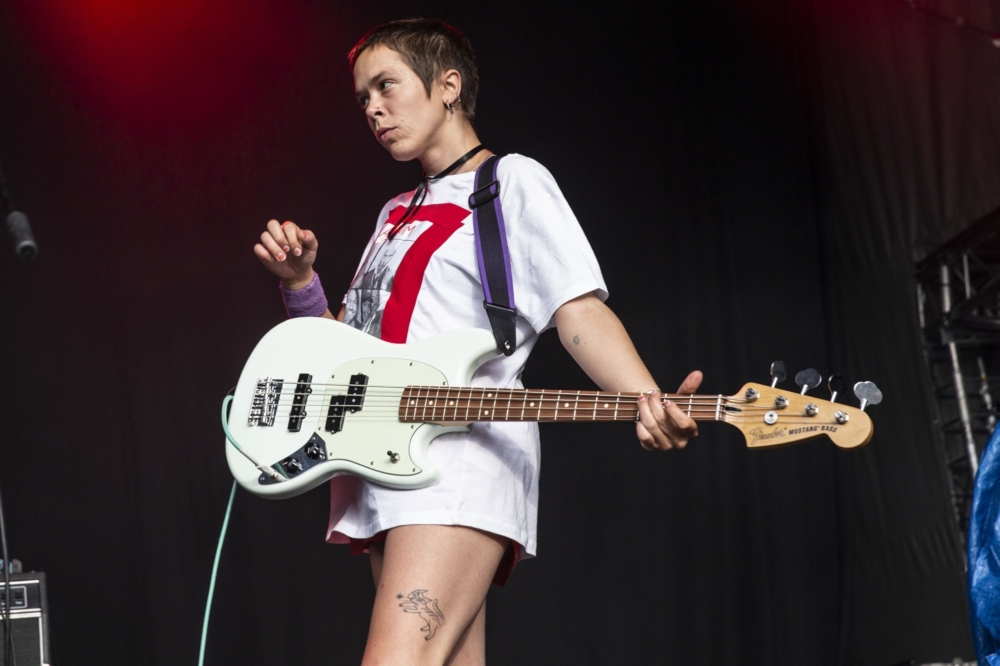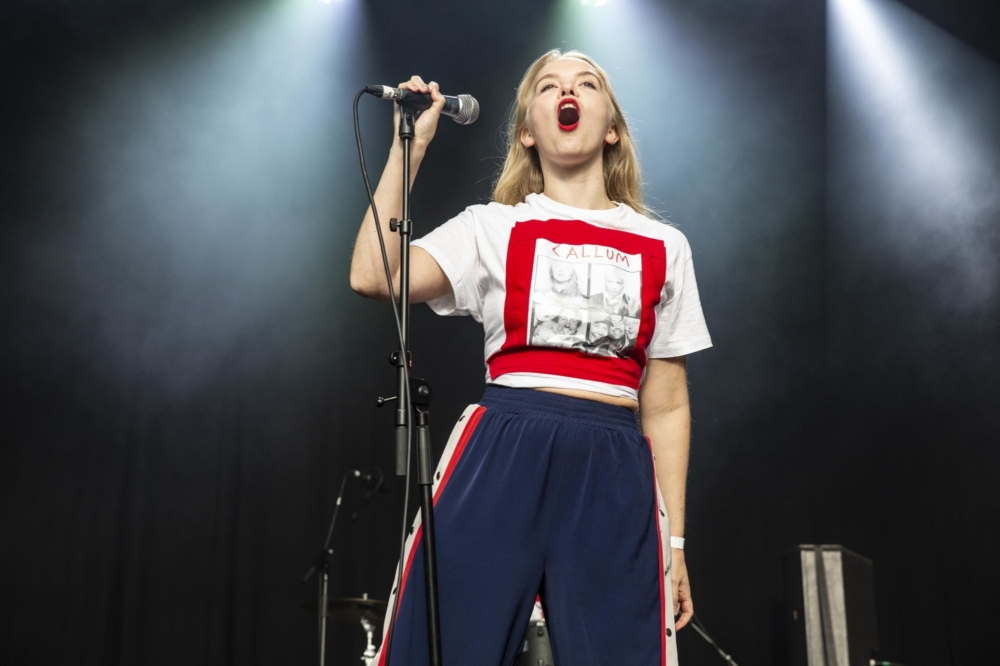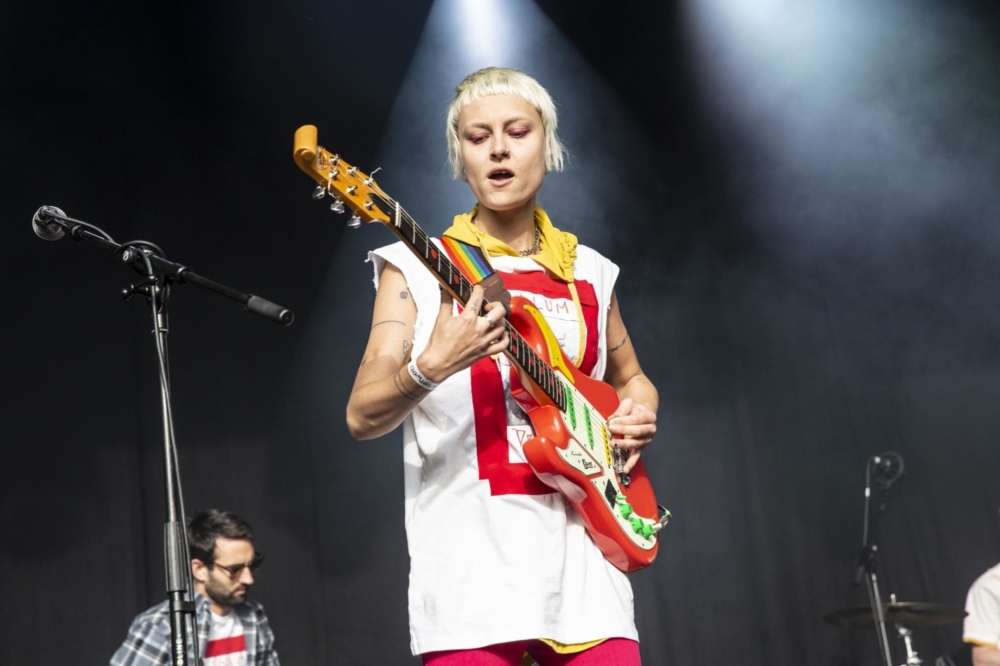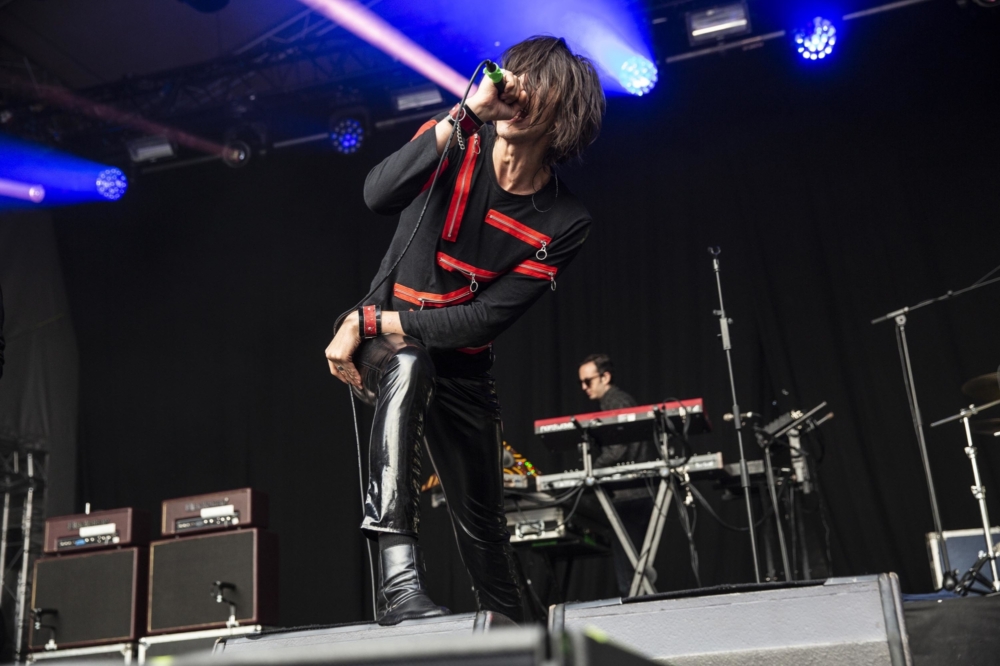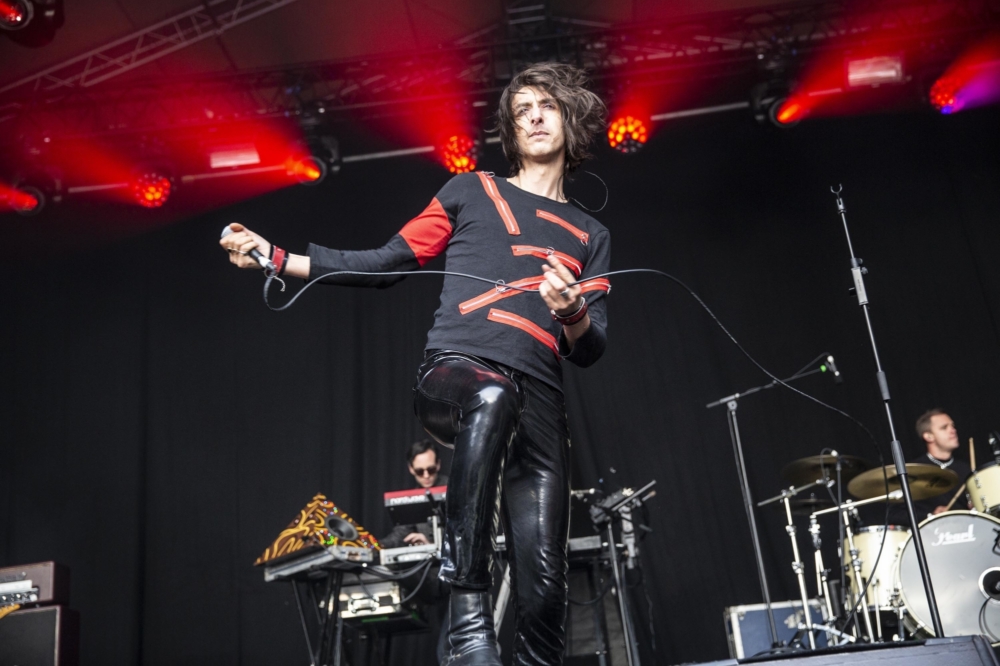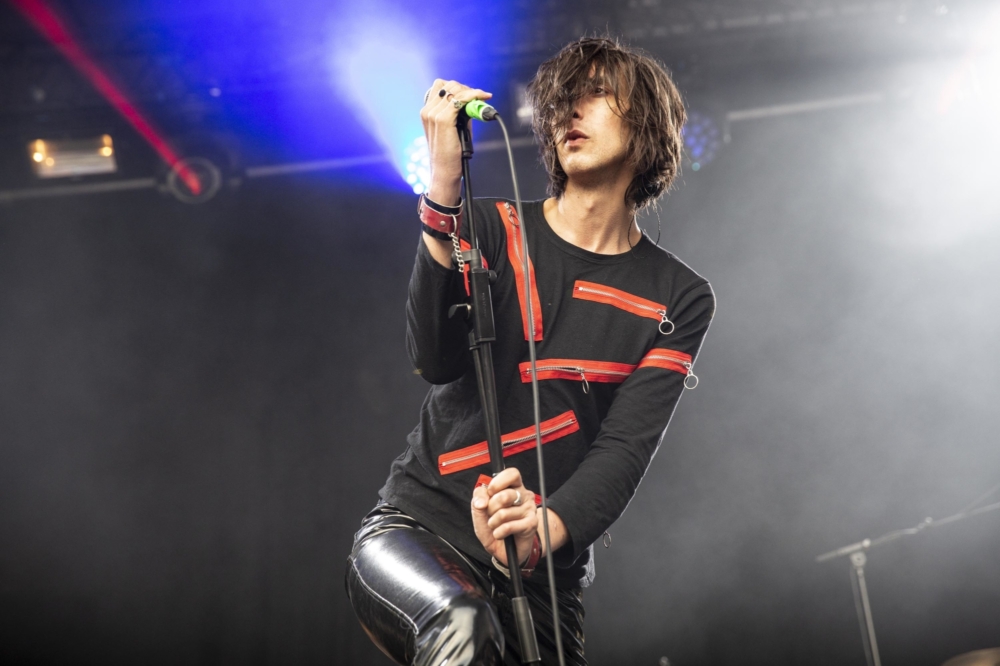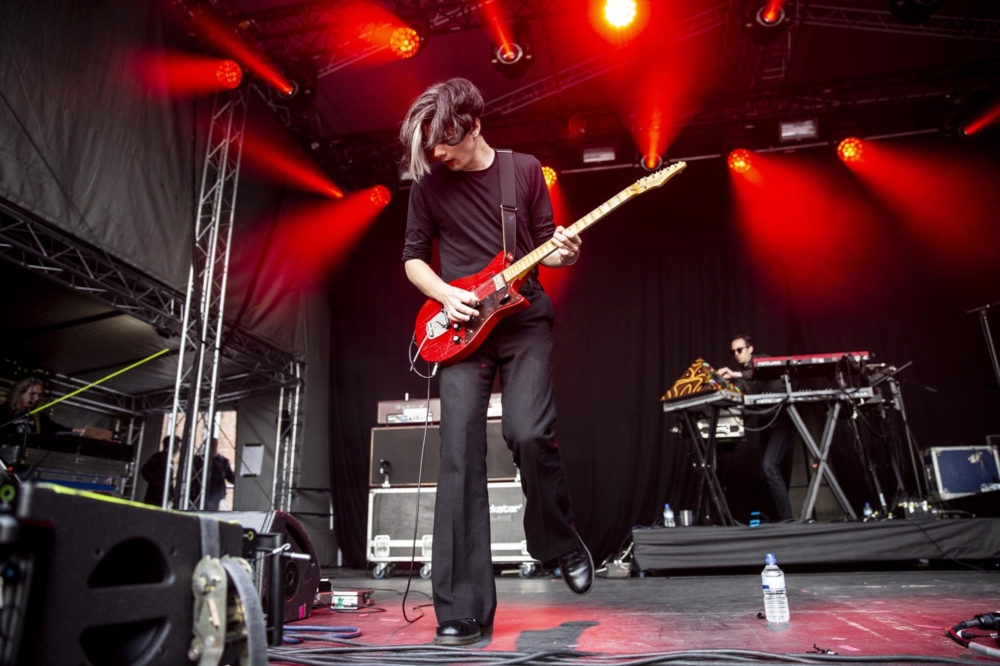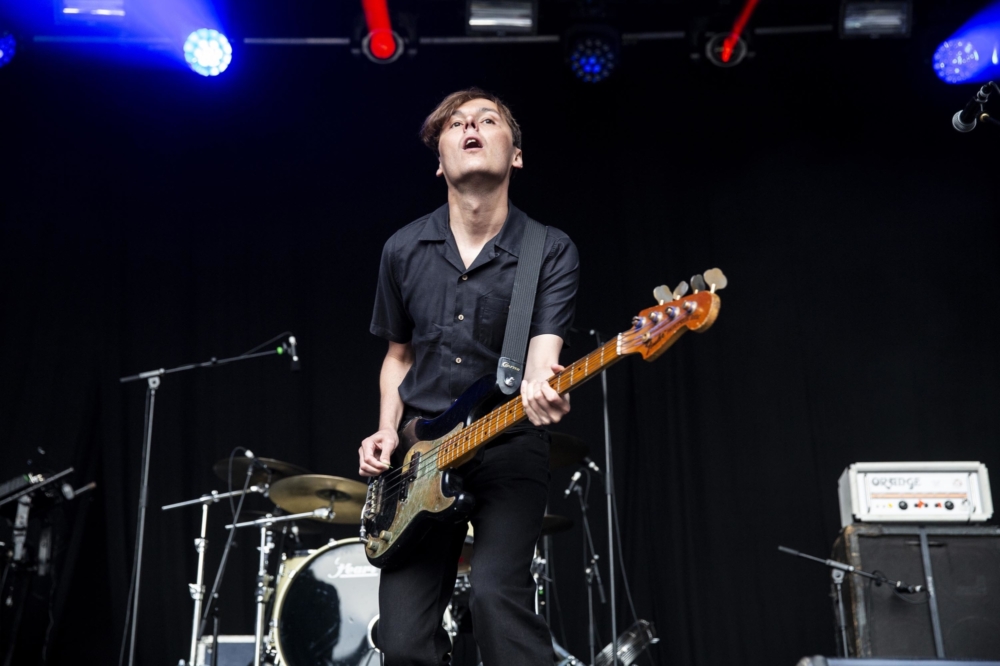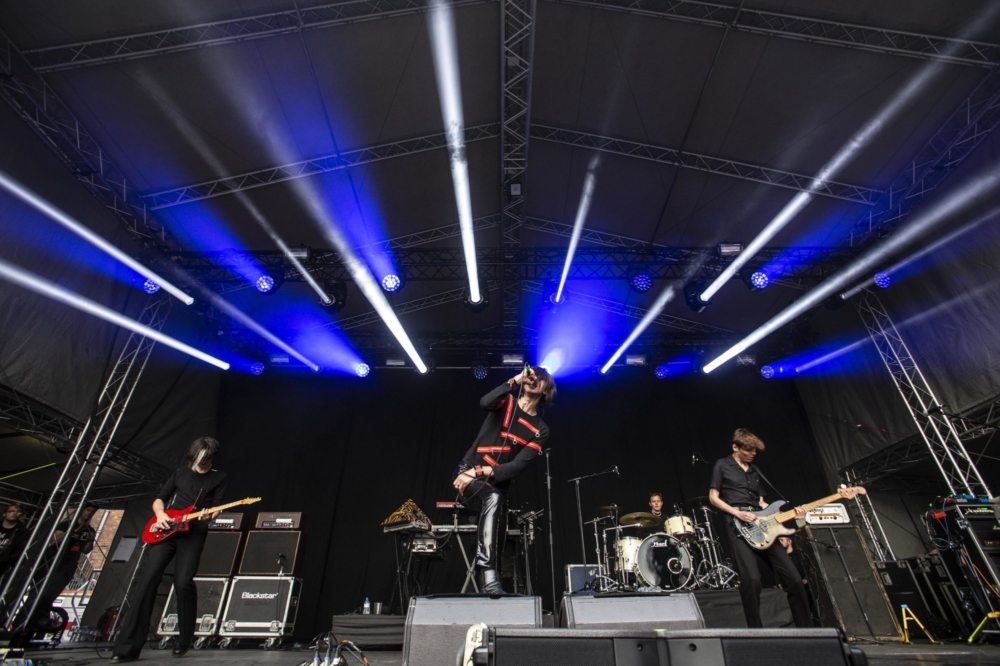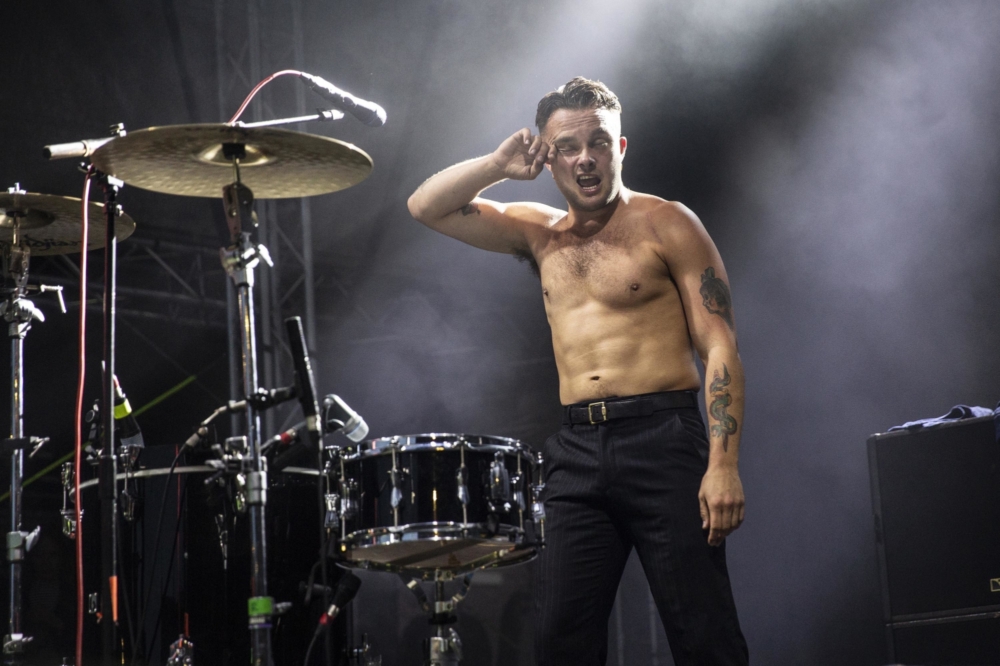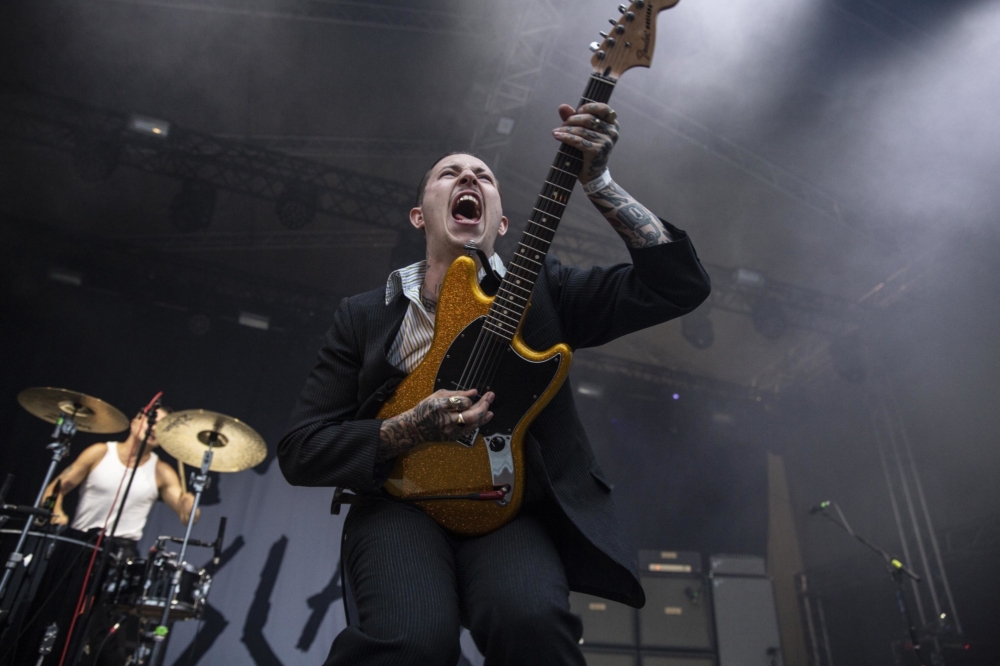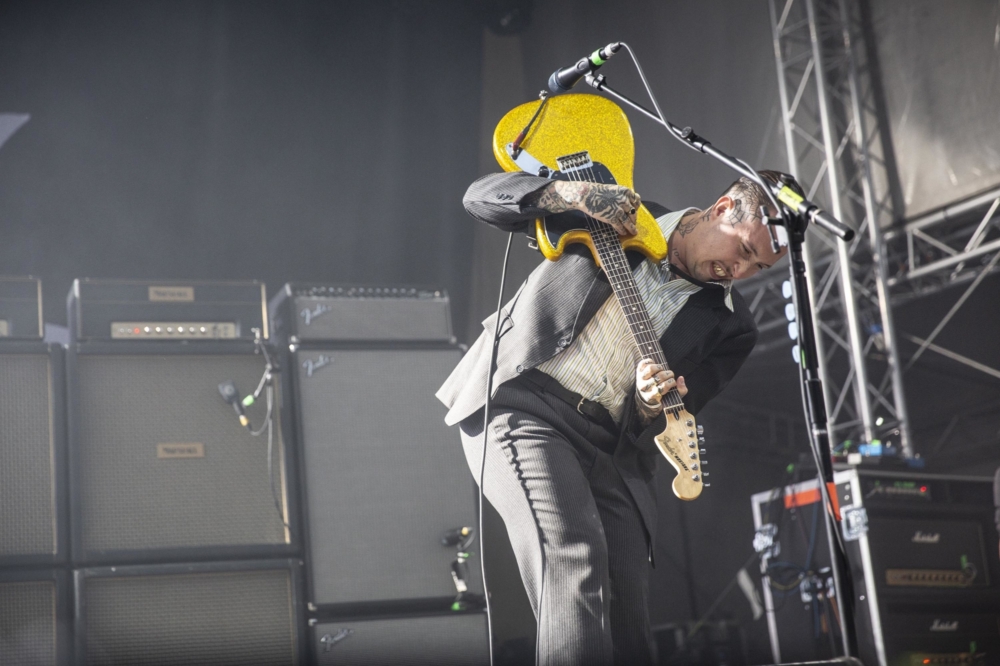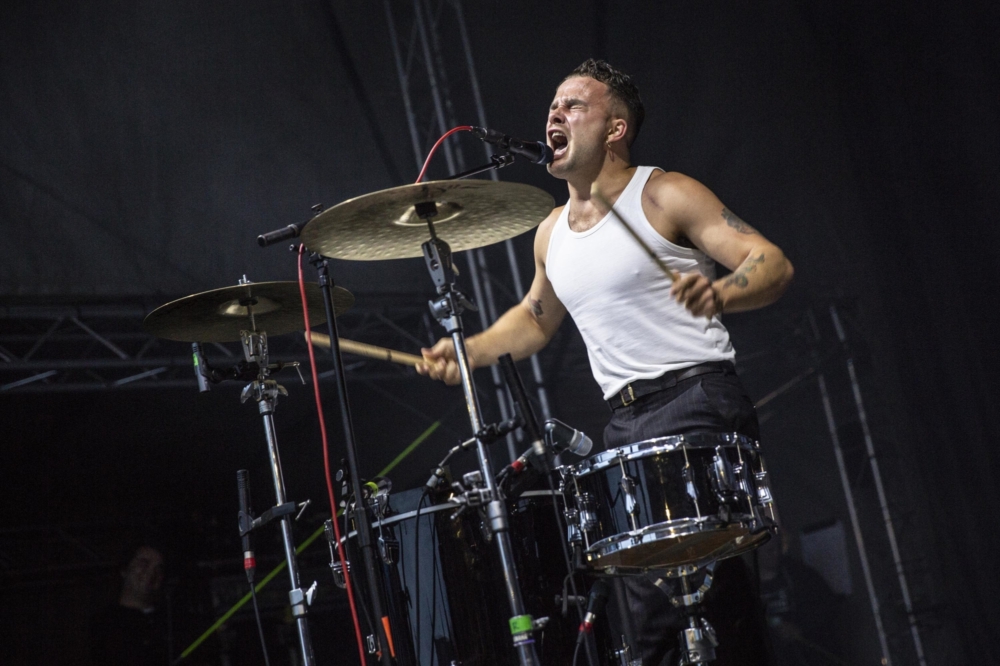 Get your copy of the latest issue
Read More