Festivals Sound City 21
1st - 3rd October 2021
Beabadoobee, The Murder Capital and Låpsley are among the festival's highlights.
What's normally a bright-eyed beginning to festival season has morphed into its triumphant closer - Sound City routinely showcases acts that are ready to take on the year, and the world, and somehow this October weekend doubles down as a celebration of a year of success, and a springboard for more to come. Molly Payton is a fitting beginning to Friday evening in Grand Central, our Main Stage for the next three days: she effortlessly draws in the crowd, though a tad sparse, with her understated rising-star power and enchanting vocals.
The venue is the place to be tonight; Molly is followed up by SPINN and Baby Queen, who both sparkle in different ways. SPINN's sunny introspection and dreamy hooks are delivered with panache as frontman Jonny Quinn balances sincere, romantic lyricism with somehow shaking his hips for the entire duration of the set, setting a fine example for the crowd to boogie along with. Baby Queen swings the other way, just as delightfully – as she runs about the stage, clearly having the time of her life. 'Want Me' gets a particularly avid response, as she declares "this is a song I wrote about my favourite Scouser… Jodie Comer!"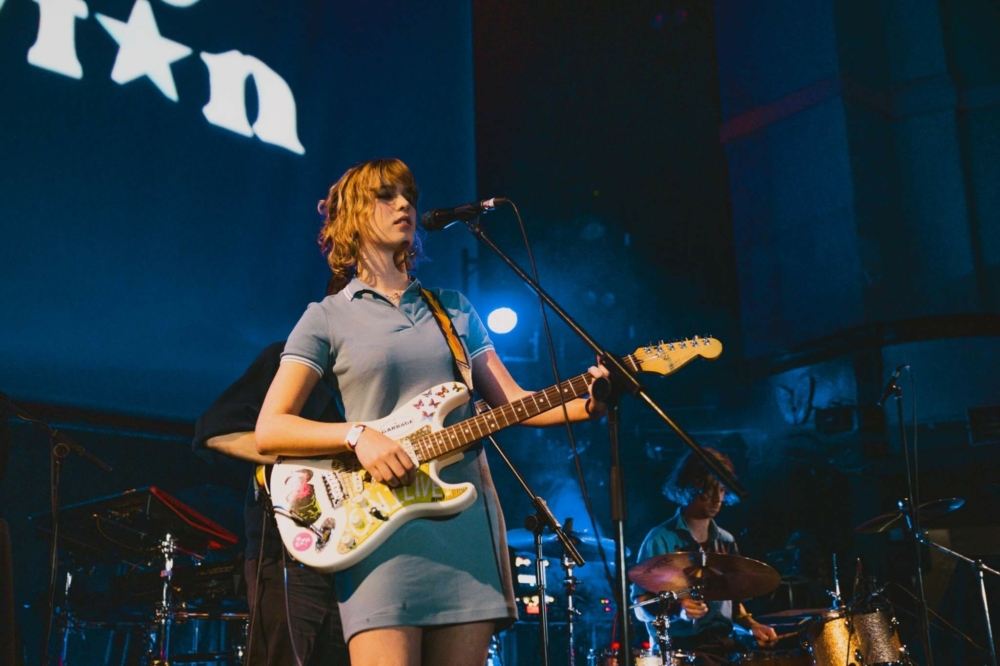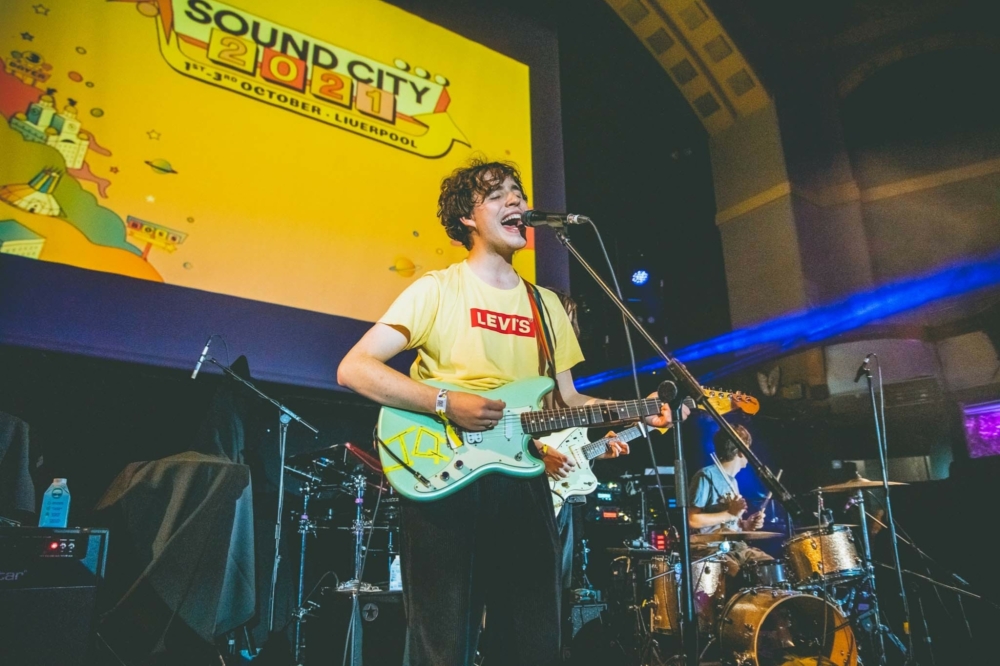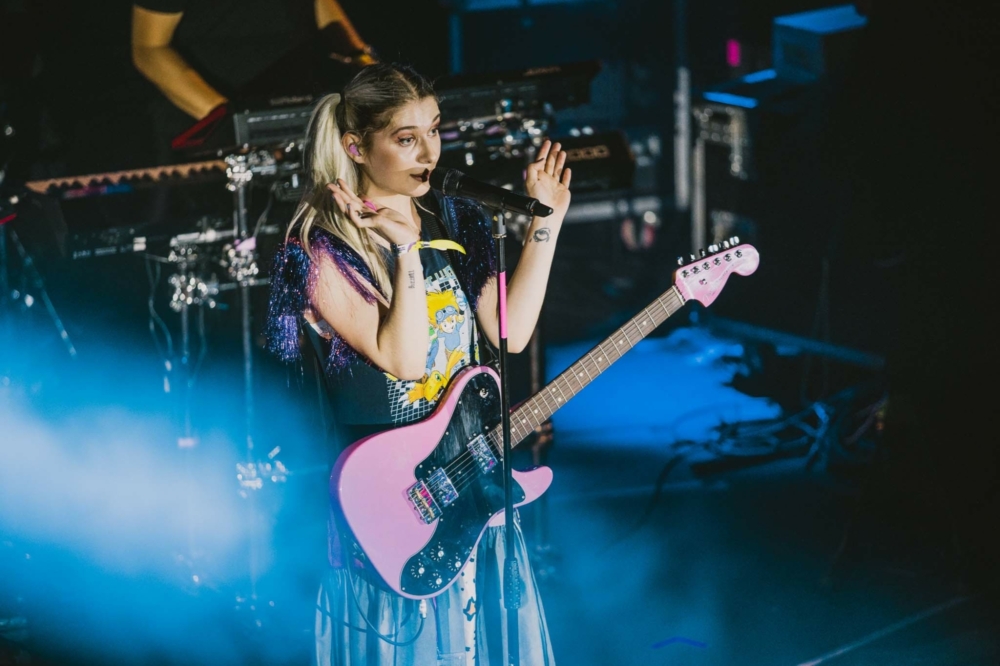 Tonight's crowning jewel is Beabadoobee's headline show - between a setlist spanning her discography, and a performance that revels in its relaxed state, she turns the biggest venue Sound City has into one of the weekend's most intimate atmospheres. She mooches around with her guitar, looking every part the grunge-pop star and delivering huge moments like 'Care' with appropriate power. But on older cuts ('She Plays Bass', and, of course, the acoustic rendition of 'Coffee' with the crowd so loud you can barely hear Bea), the unassuming nature that characterised her breakthrough shines through. Testament to her magic is the fact that she closes with her newest song, 'Cologne', and keeps the room hooked till the very last second.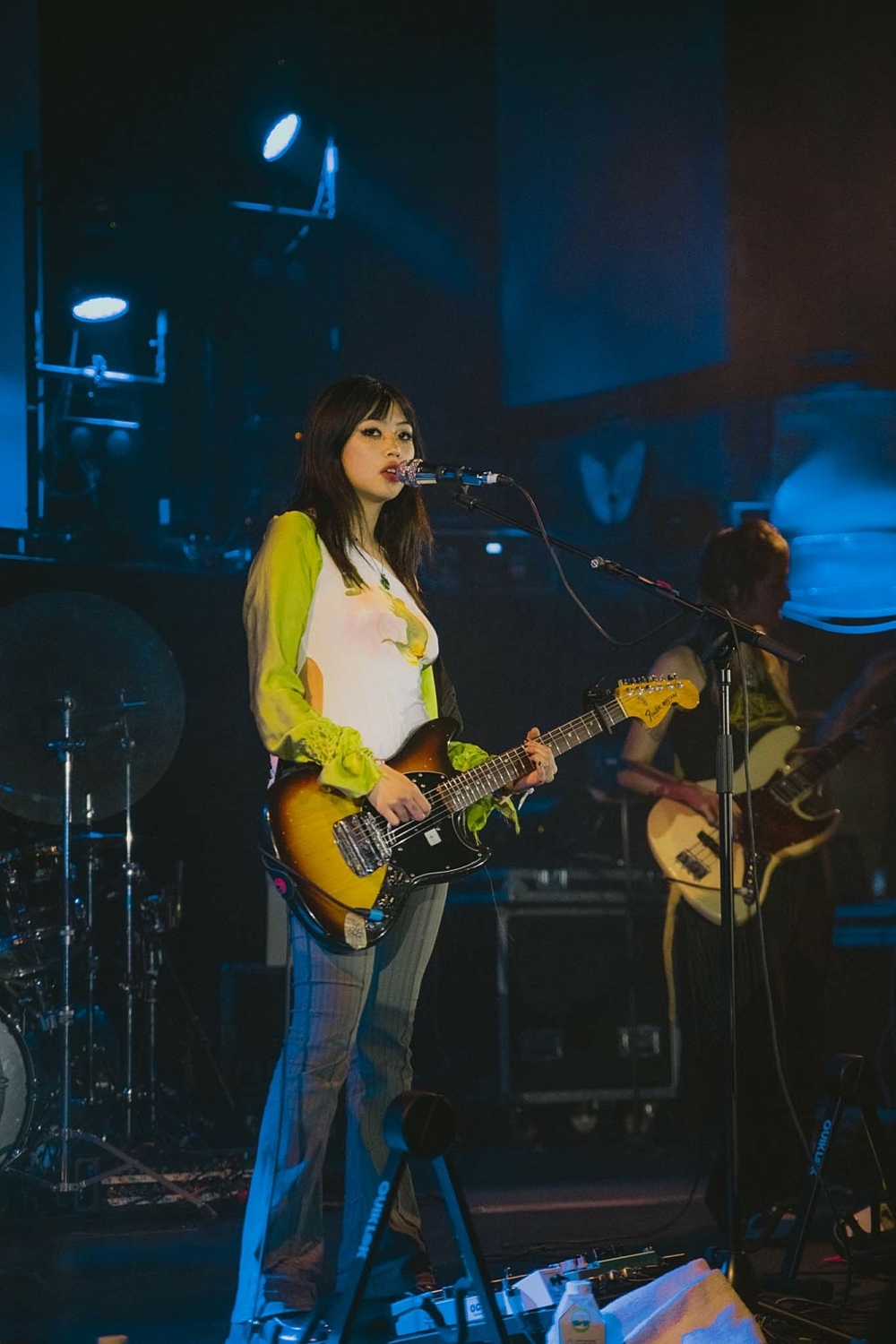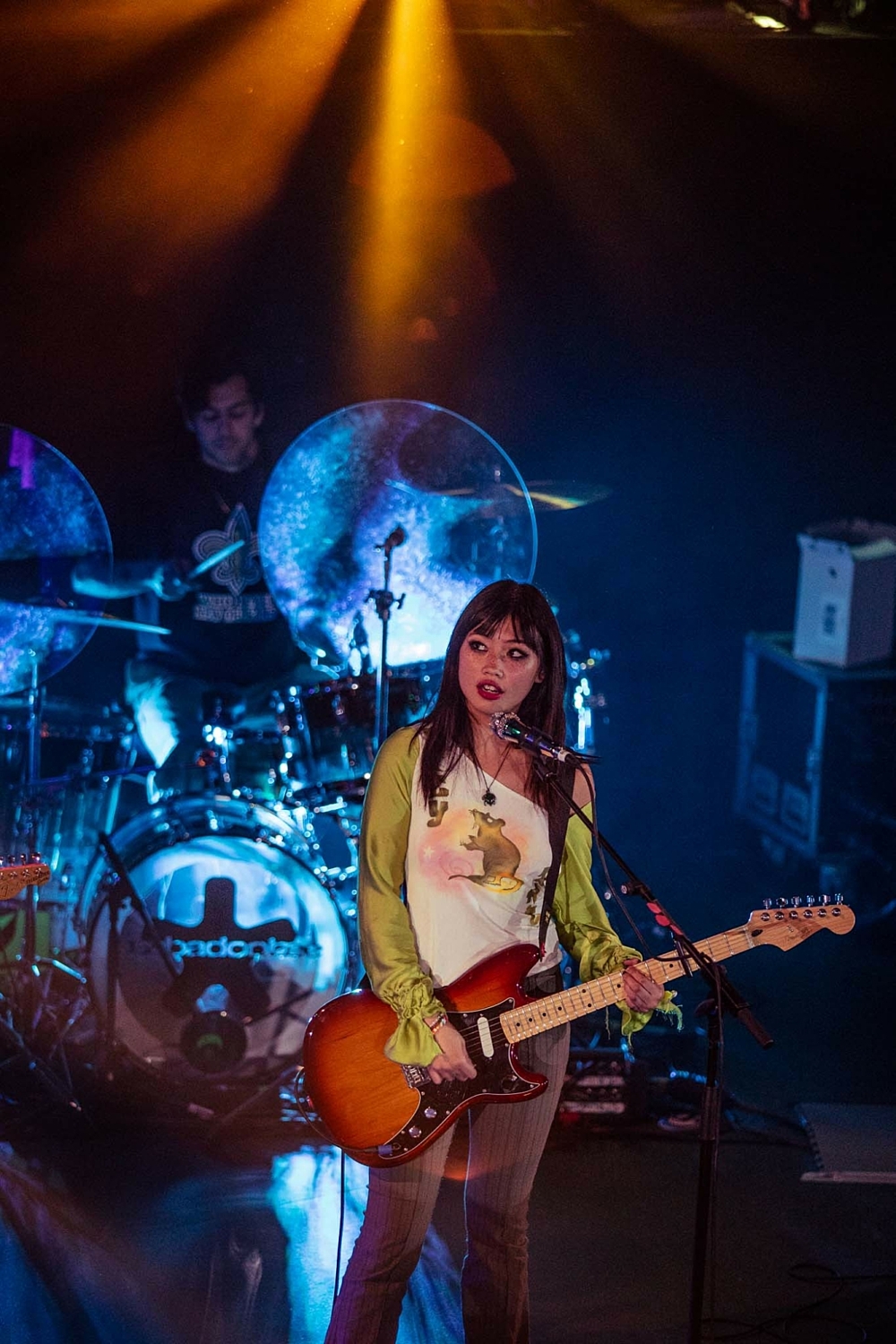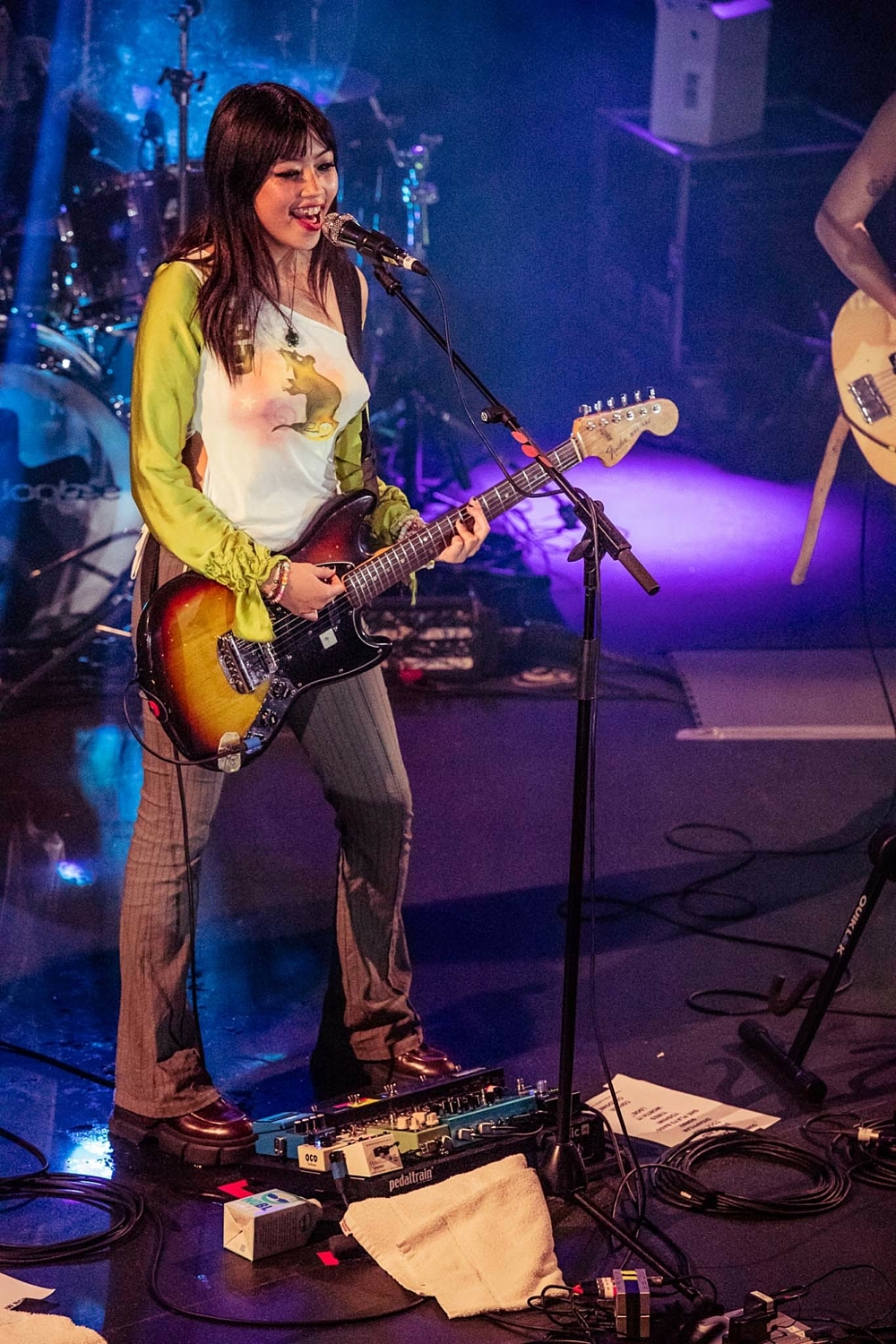 As Saturday commences, there's a distinct feeling that most of these acts aren't going to be playing very many more rooms this small. Kicking things off is Geiste, who fills the Kazimier Stockroom with ethereal vocals which match her Stevie Nicks-for-2021 style, conjuring an ambience that not even technical hitches can break.

Then it's over to Jacaranda – or, more accurately, it's over to the queue outside Jacaranda and hope that it'll actually be possible to get in. Youth Sector have the audience spilling out of the door and up the stairs outside the tiny basement for a chance to catch some of their impossibly tight performance. Clad in matching suits, they move like five wild limbs of one brain. Local favourites Police Car Collective are up next in the same room, and it remains just as packed. Donning a red balaclava, hanging from the low ceiling, and never stopping moving, it seems that Jacaranda can barely even contain the band, let alone an audience too.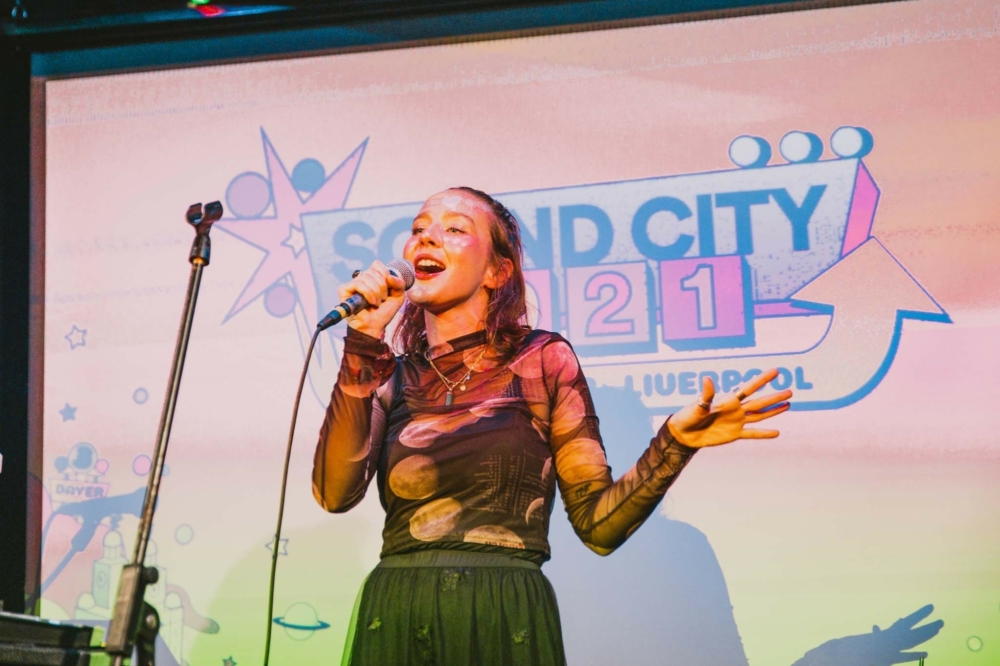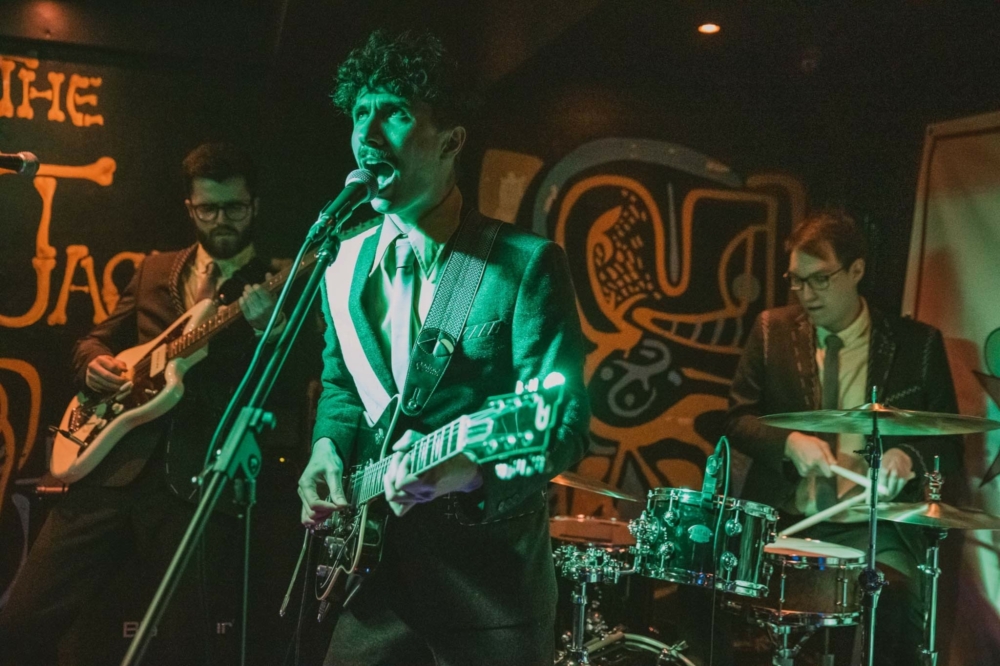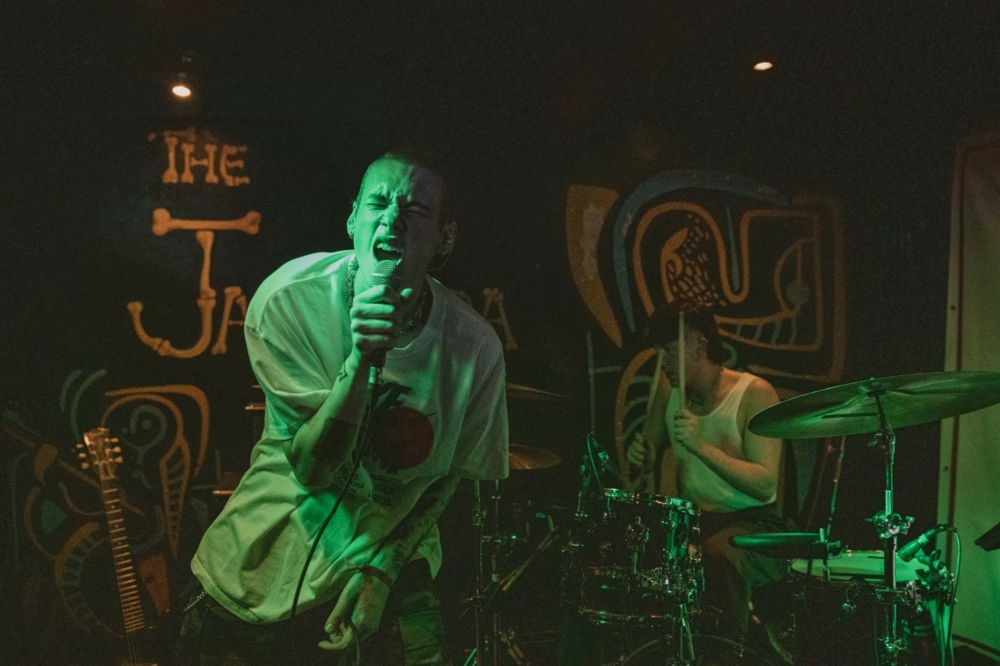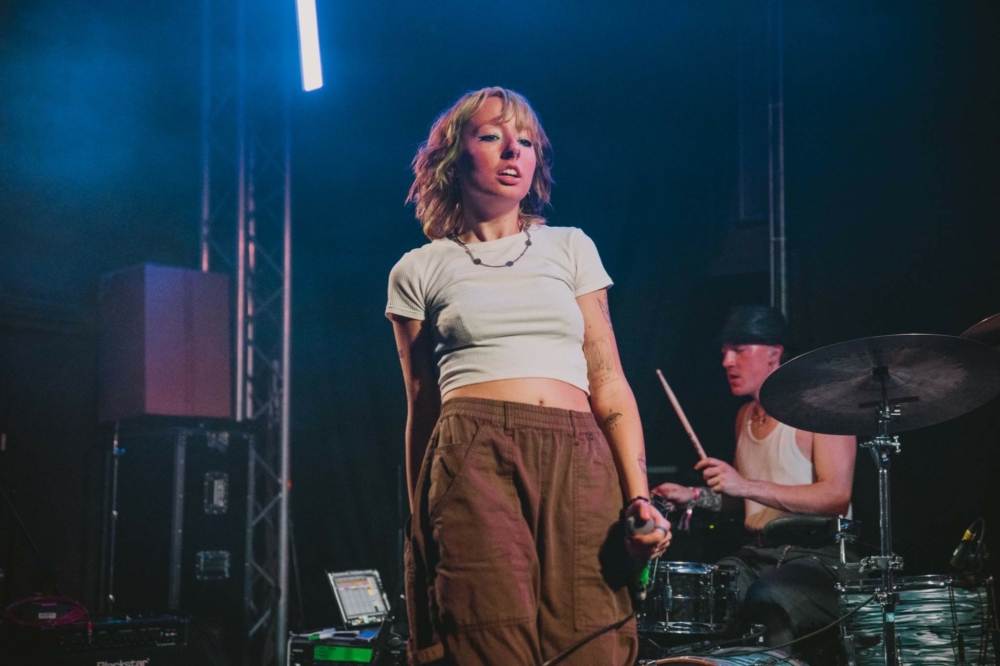 Today is the day for Liverpool talent, with triumphant hometown shows left, right, and centre, and The Let Go continue the trend in style. Arts Club Loft's ceilings may be high, but the duo are a fighting match, filling the room with their stylish indie-pop. The Merseyside rain has set in with intent by this point, but the queue snaking round the block waiting to get into The Mysterines' triumphant Grand Central set aren't deterred. And once you get in, it's obvious why – Lia Metcalfe's entrancing delivery pierces through the intensity of the instrumentals, easily rivalling the sheer power of the gravelly riffs.

Also hitting capacity long before she's due on stage is Pixey at Shipping Forecast, ready to unleash her pop prowess on the eager crowd - for those lucky enough to get in, it's a total party, and a promise that Pixey's set to charm much bigger audiences very soon. But for those stuck outside the door, there's plenty more local talent on offer to give equally victorious performances. Courting are here fresh off the back of a huge UK tour, and they give a show that's worth the hype. Their infamous cover of Nicki Minaj's 'Starships' still sneaks into the setlist, as does a long-drawn-out 'Slow Burner 'which sees frontman Sean Murphy-O'Neill enter the crowd wielding his cowbell to bestow it on audience members – some are shy, but some seem to have been practicing for this moment. The set is punctuated with these mischievous in-jokes, but it's also packed with noisy, riffy proof that Courting deserve the 'local legend' status that they've acquired.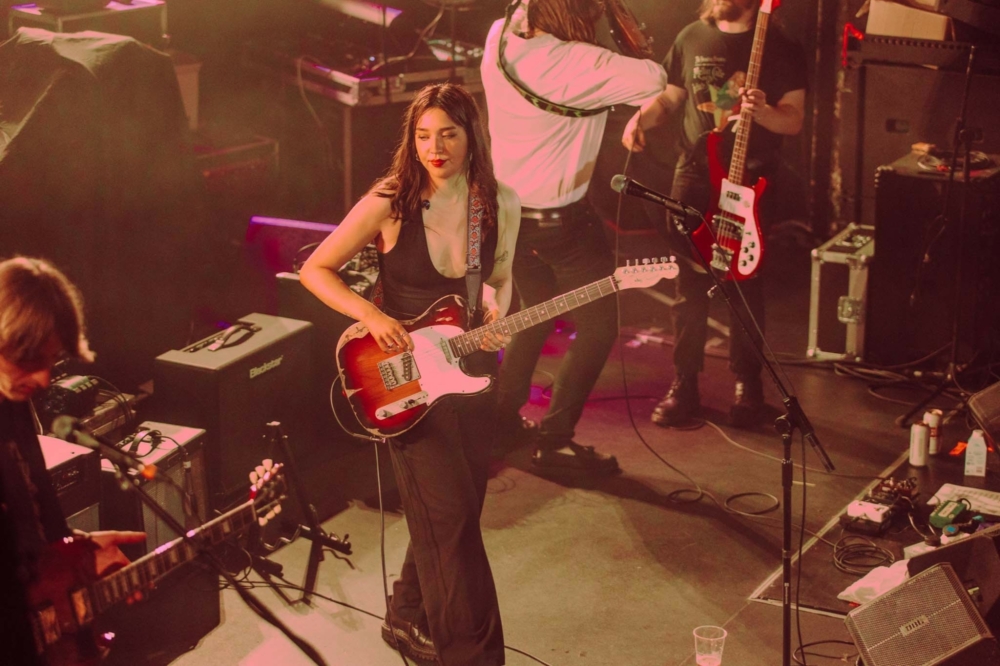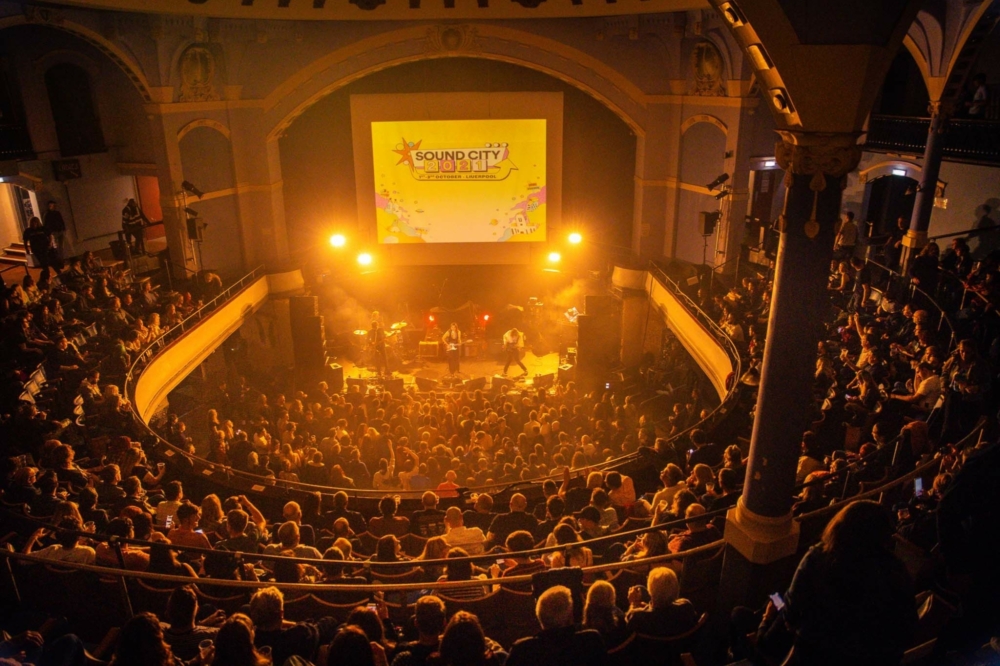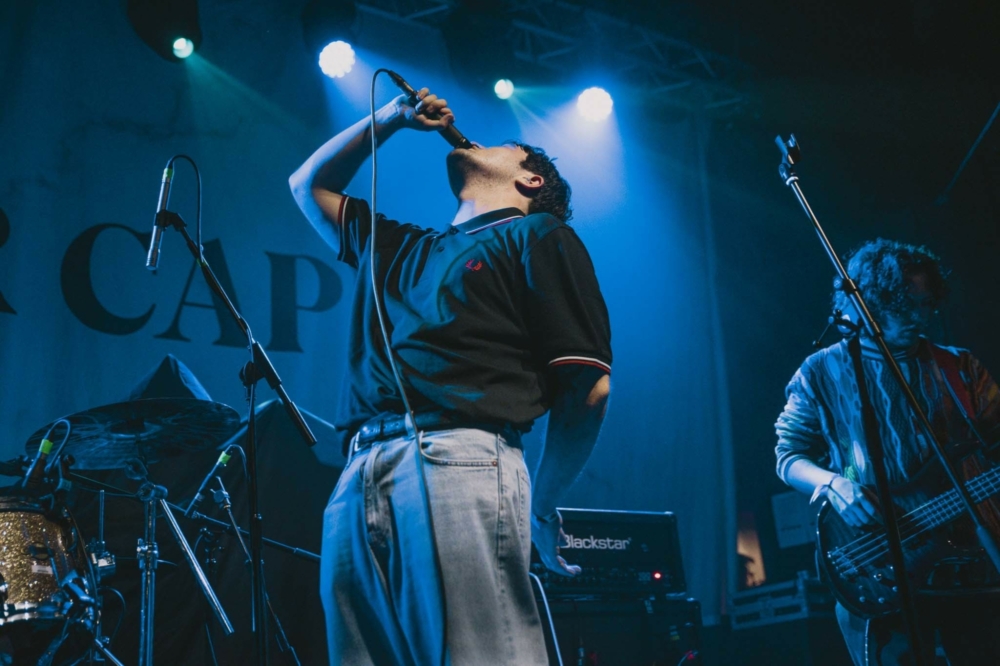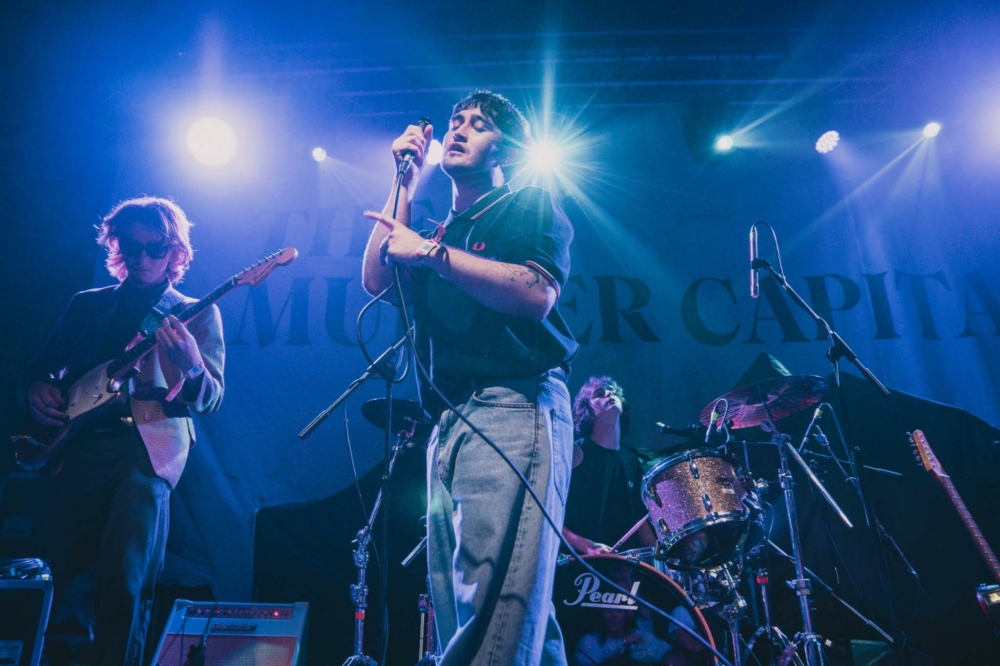 The Murder Capital close off the night, but before them comes a little respite upstairs in the Arts Club Loft in the form of Blondes, whose easy-going singalongs make it feel more like a summer afternoon than half 9 on a dark, rainy autumn night. But back downstairs, the darkness is definitely out in full force - their rattling post-punk sees frontman James McGovern give a manic, gripping performance, launching himself around the stage, and into the welcoming arms of the crowd too.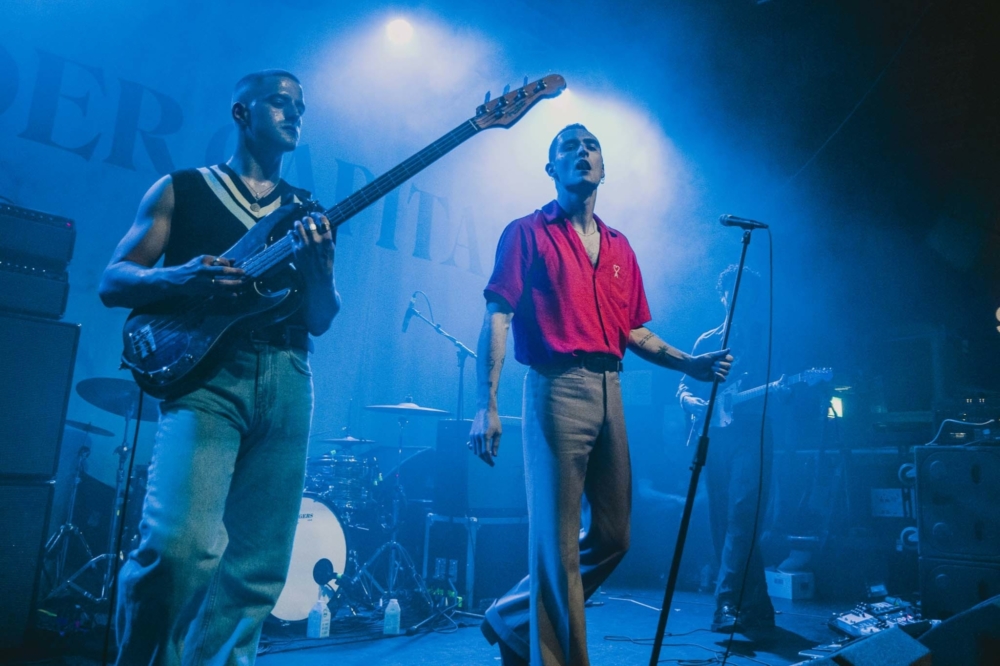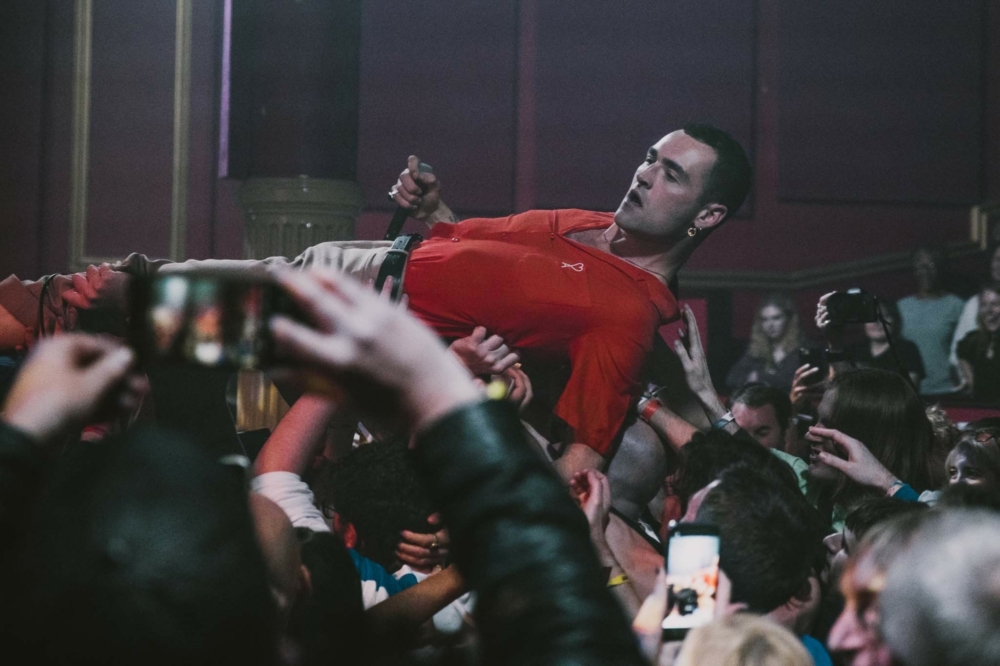 There's no room for a lazy Sunday morning with this Sound City line-up, which begins with a sparkling antidote to yesterday's intensity with "very queer, very Irish" pop duo Elm. They easily fill the Jimmy's dancefloor with swaying admirers, Dylan Walsh teasing the crowd into coming closer, then entrancing from up close with his hazy vocals.

Fast-rising Leeds gang L'Objectif open things up over at Grand Central - the crowd is kept waiting, slowly growing, outside the venue till only about five minutes before the band are due to come on, but once we're in everyone quickly gets into full swing. They make an impressive amount of noise, delivering scuzzy guitar riffs and commanding vocals with the power of a far more seasoned act (they are one of the youngest acts on this weekend's lineup, at just 16 and 17 years old.) The Royston Club, another much-hyped guitar gang, take a more playful route than L'Objectif's moody punch – their buoyant guitar lines feel as smiley as their singalong melodies, and are a perfect fit for the cheerful pink-and-green backdrop of LEAF.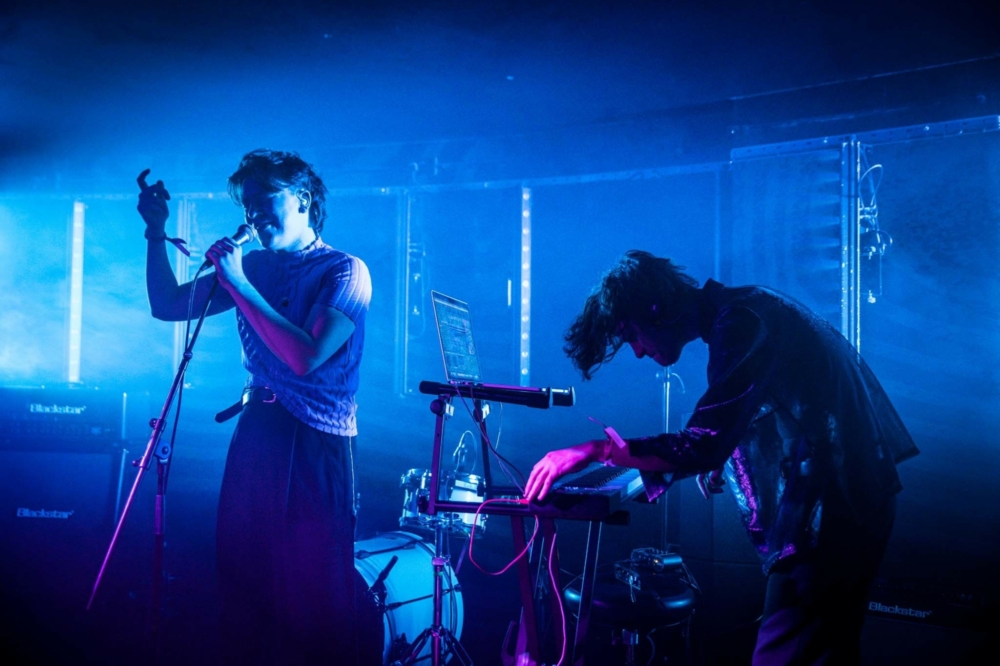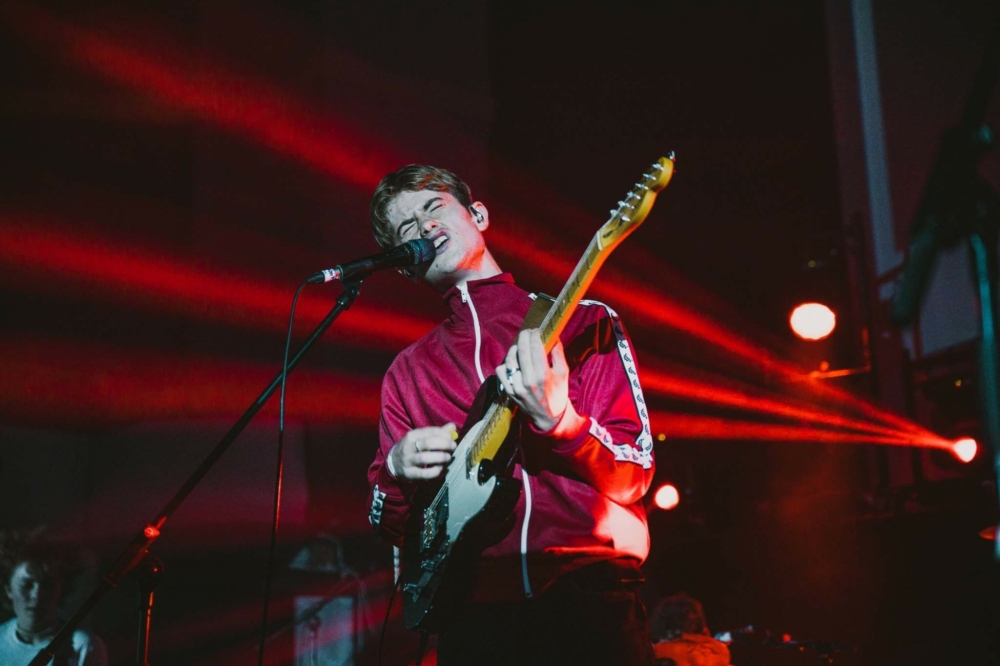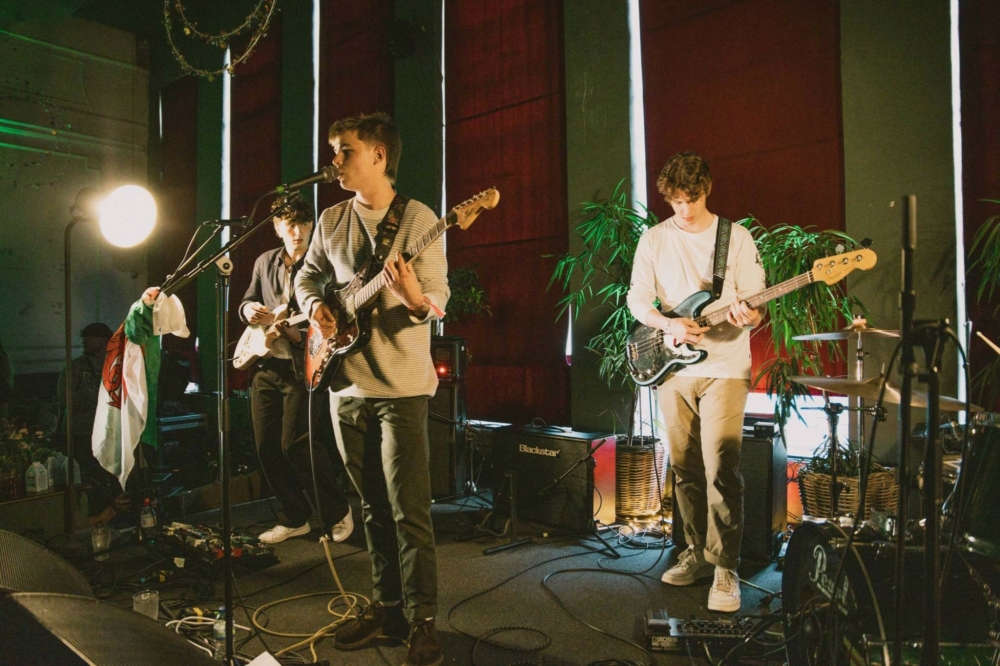 After the Shipping Forecast being constantly full yesterday, no one is taking any chances with sizzling up-and-comers English Teacher. Their set is impossible to pin down – sometimes they sound like they're at the front of the new guard of peppy, discordant indie-pop-via-post-punk, and then sometimes Lily Fontaine's vocals drift elsewhere altogether and turn Shipping Forecast's concrete basement into something otherworldly. The half hour is tied together, though, by remarkable lyricism.

The Arts Club Theatre line-up today is a special one – before we get to hometown headliner Låpsley, we have a slew of artists hand-picked by the artist herself to highlight a wealth of female and non-binary talent, and Miso Extra is one of the highlights. With just two songs out so far, her intriguing blend of alt-pop, rap, and lo-fi stylings has drawn in a lot of people, and it's clear that everyone here likes what they see. When Låpsley takes to the stage to close off the festival, it's with a real sense of pride in the sets she's following. Between her candid, chatty moments between songs, which go from honest ("this song is about feeling empowered as a woman, and that's quite a new thing for me…") to brilliantly, rightfully assured ("this is my Mr Worldwide set!"), and her magnetic pop tunes, Låpsley's set sums up everything that sets Sound City apart. An astoundingly varied, astonishingly high-calibre bunch of musicians, and a wonderful, tangible sense of community.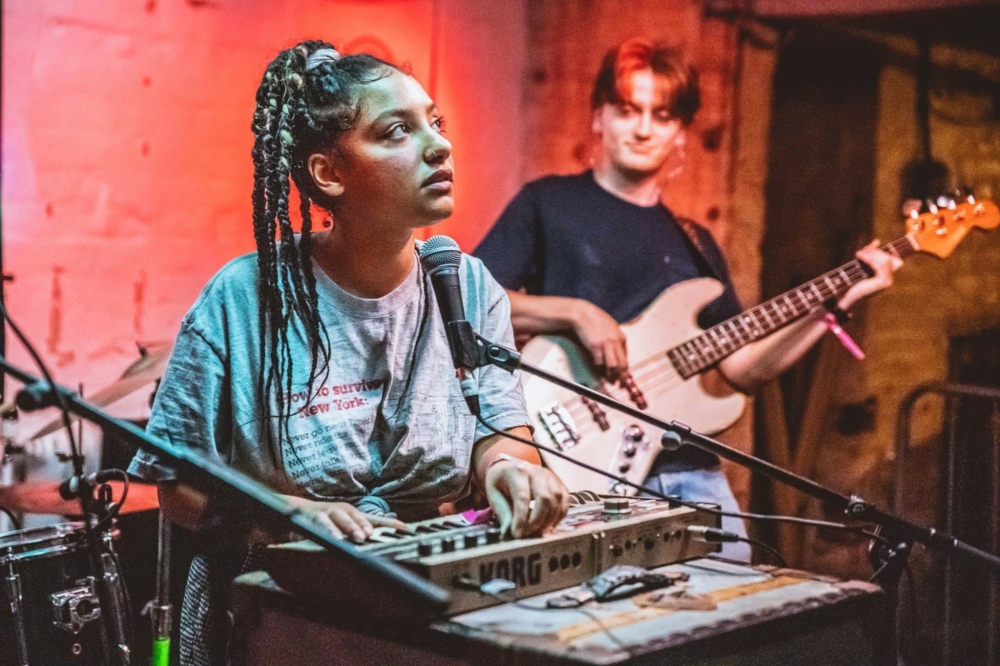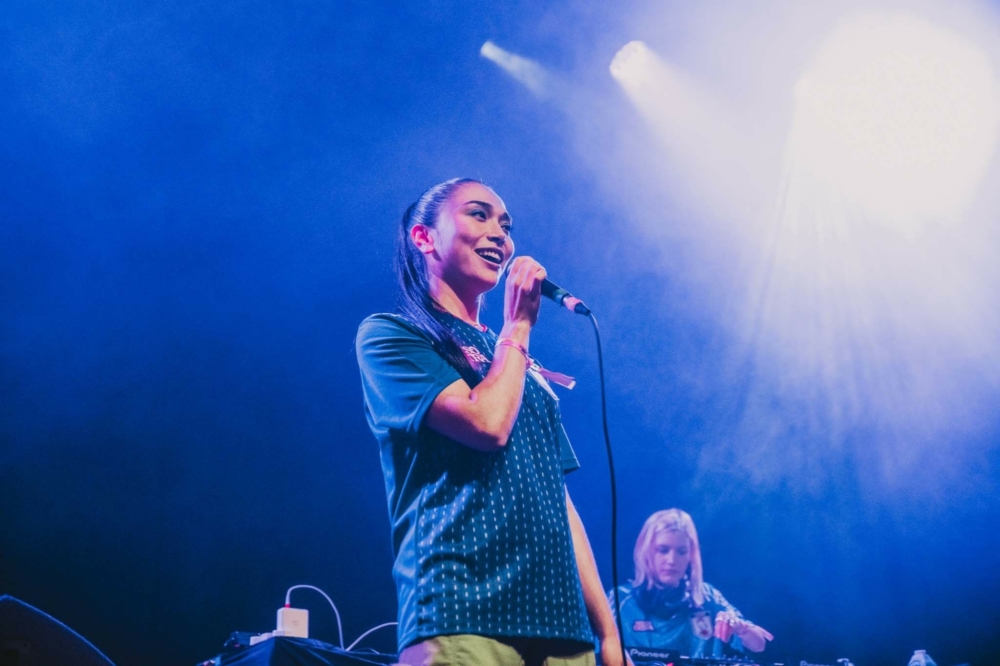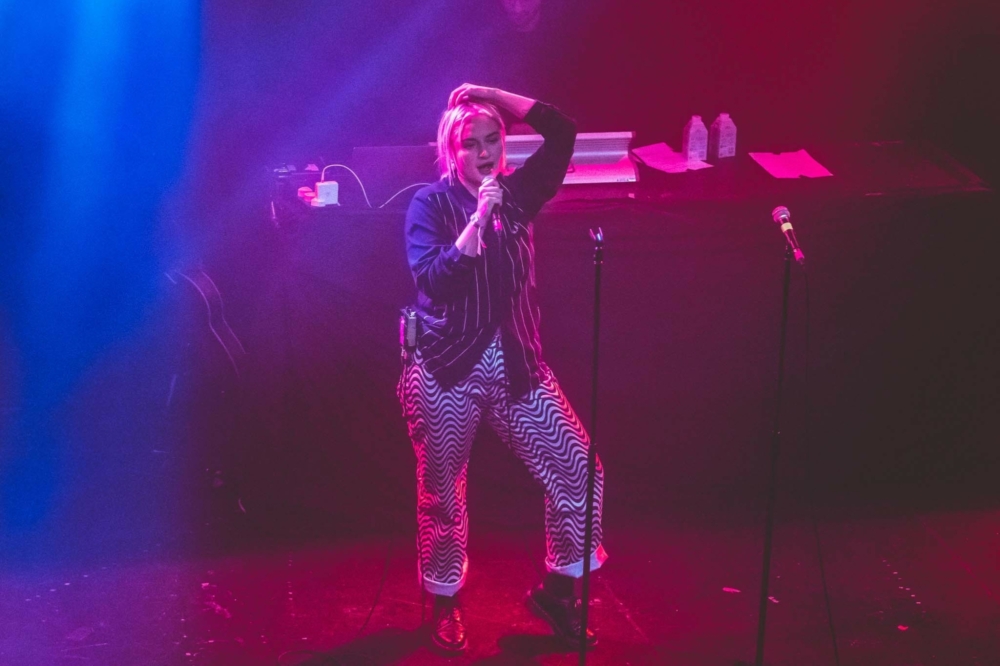 Get your copy of the latest issue
Read More