Live Review
Surfbort, Gurr and Leoniden shine at Reeperbahn Festival NYC showcase
Part of the festival's Sequencer tour, the event also heralded the launch of this year's Anchor award.
Just a few blocks away from tonight's venue on Manhattan's Lower East Side, there's a giant mural featuring Surfbort's Dani Miller. Not that the frontwoman needs any high fashion advertising campaign to cement her icon status - her place as the linchpin of the city's latest buzzy success has done that just right so far.
Before the local heroes take to the stage at Rockwood Music Hall, there's time for talent from across the globe. Part of Reeperbahn Festival's Sequencer tour, which is in turn part of DeutschlandjahrUSA ('The Year of German-American Friendship') we've first had the announcement of this year's ANCHOR award judges - legendary producer Tony Visconti is this year joined by equally legendary musicians Kate Nash and Peaches, and fellow deskman Bob Rock.
Canadians Yes We Mystic open in the venue's larger room, although as they note, the stage is still too small for keyboardist Jodi Plenert's usual mid-set swap to cello. Their set switches between urgent dance punk and emotional crescendos without missing a beat. Meanwhile, atmospheric beats, looped vocals and samples are the order of the day for Israel's ORI over in the second room.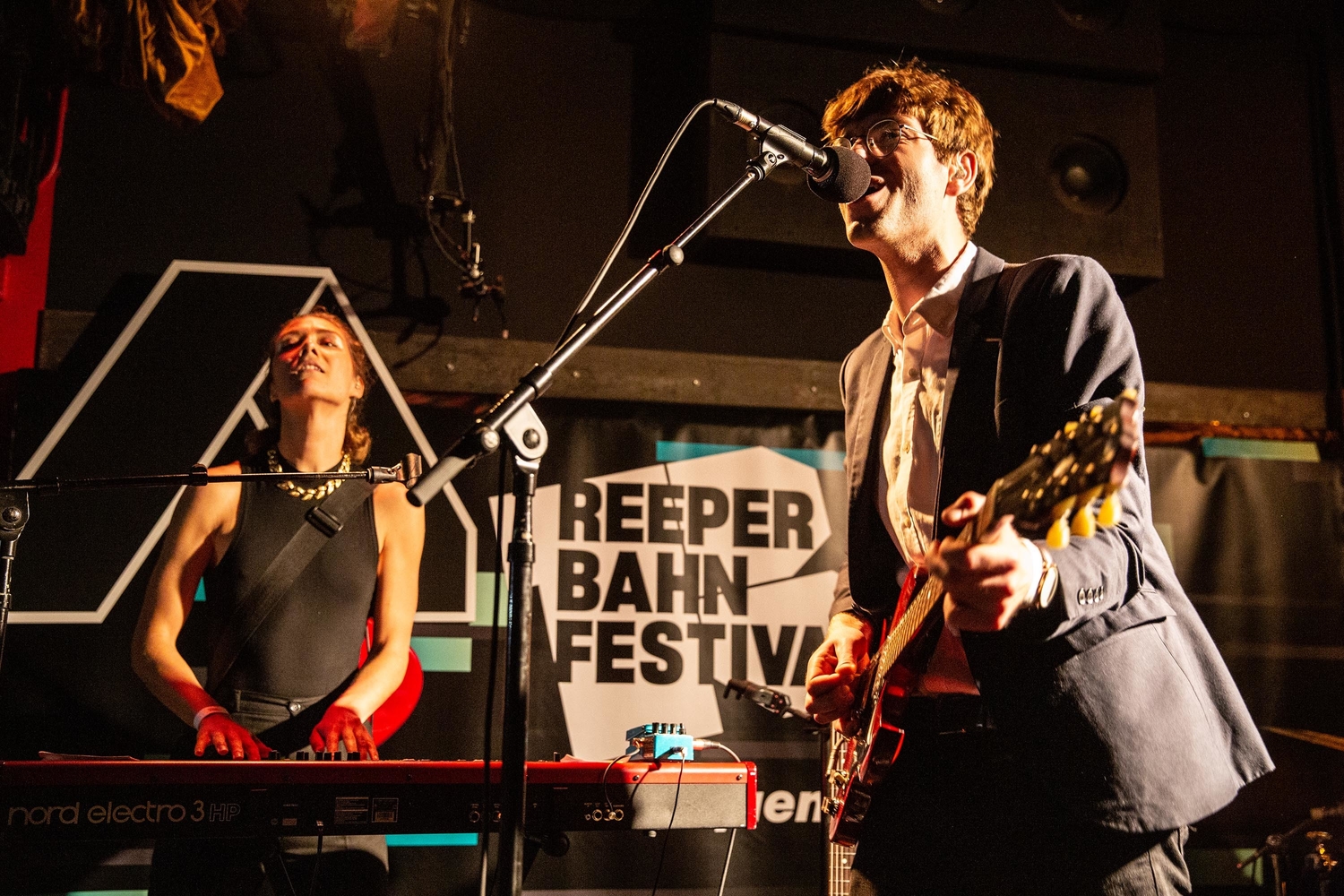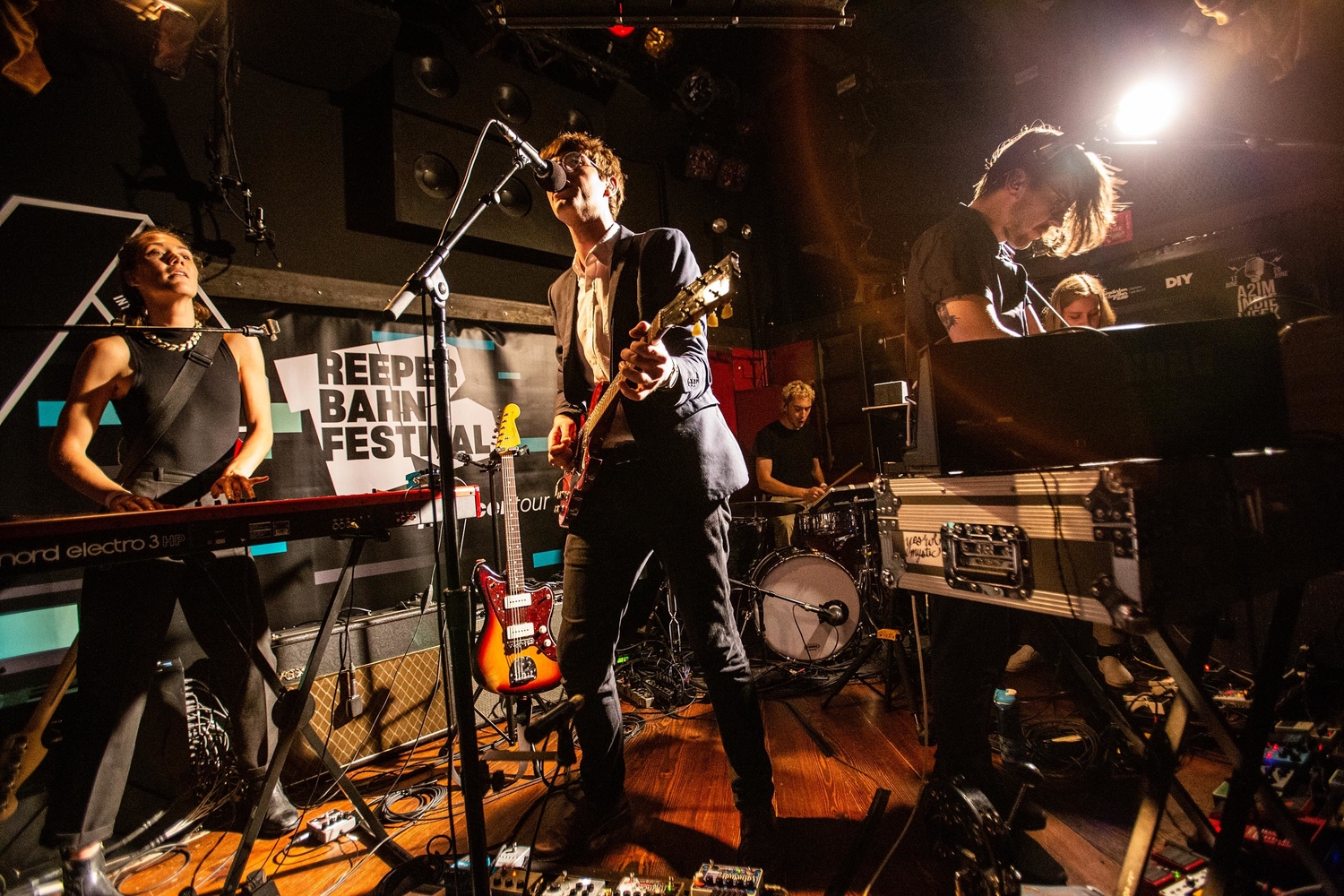 It's Germans Leoniden's first time in New York, they exclaim. Their excitement isn't misplaced - the crowd respond in kind, with swaying hands aplenty by the group's second song. Taking cues from across genres, they're a frenzy of energy onstage, frontman Jakob Amr constantly fleeting between synths and climbing over the barrier.
Back in the second room, Austrian singer-songwriter Mira Lu Kovacs' stripped-back numbers cast a spell, before Berlin-based Gurr turn things up to eleven - crowdsurfing included. Spearheaded by dual vocalist-guitarists Andreya Casablanca and Laura Lee, and beefed up live with drummer and bassist, their garage rock is a perfect warmup for Surfbort. First, though, comes a detour in the shape of fellow New Yorker - based in Brooklyn - Renata Zeiguer, and her infinitely more dream-like compositions.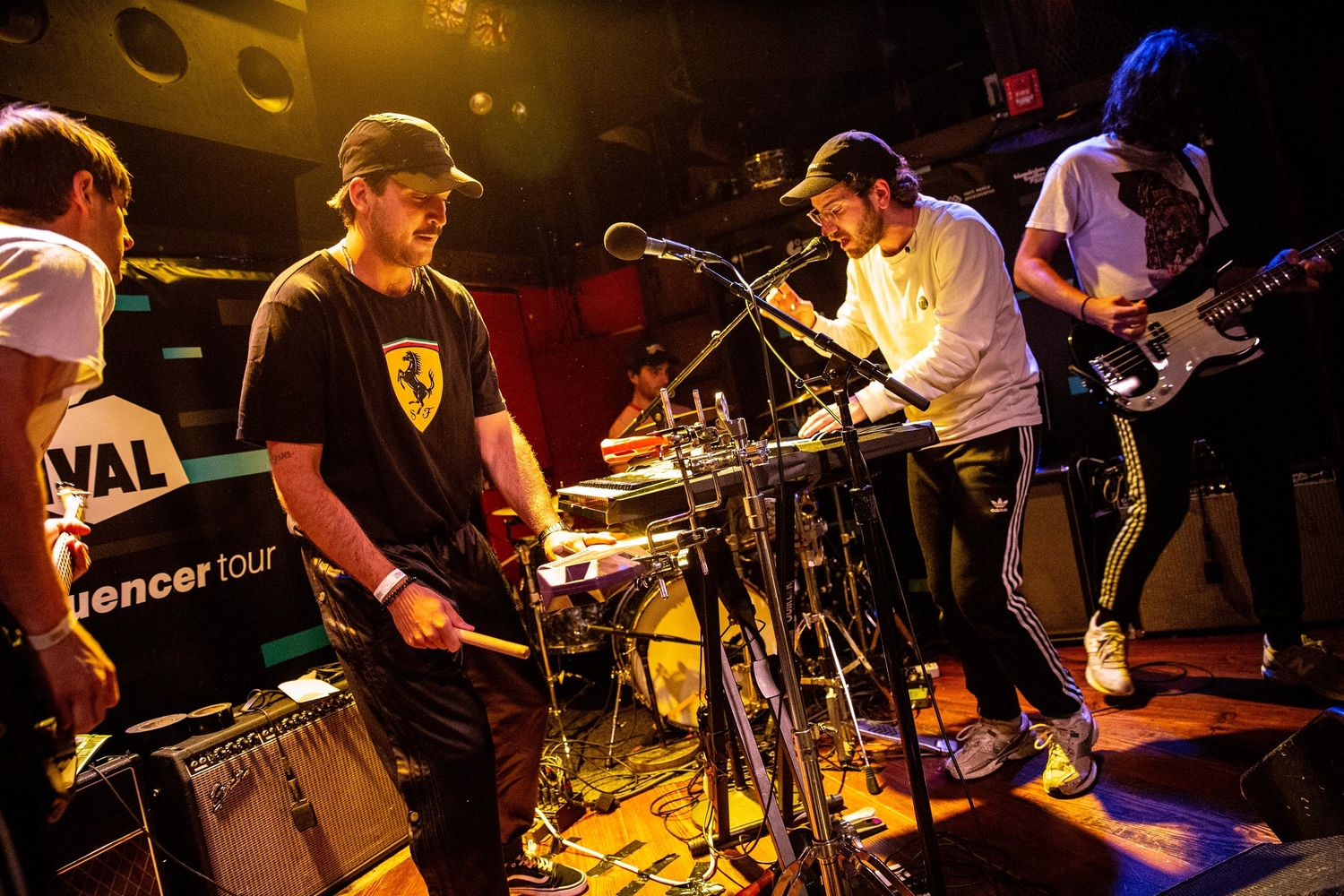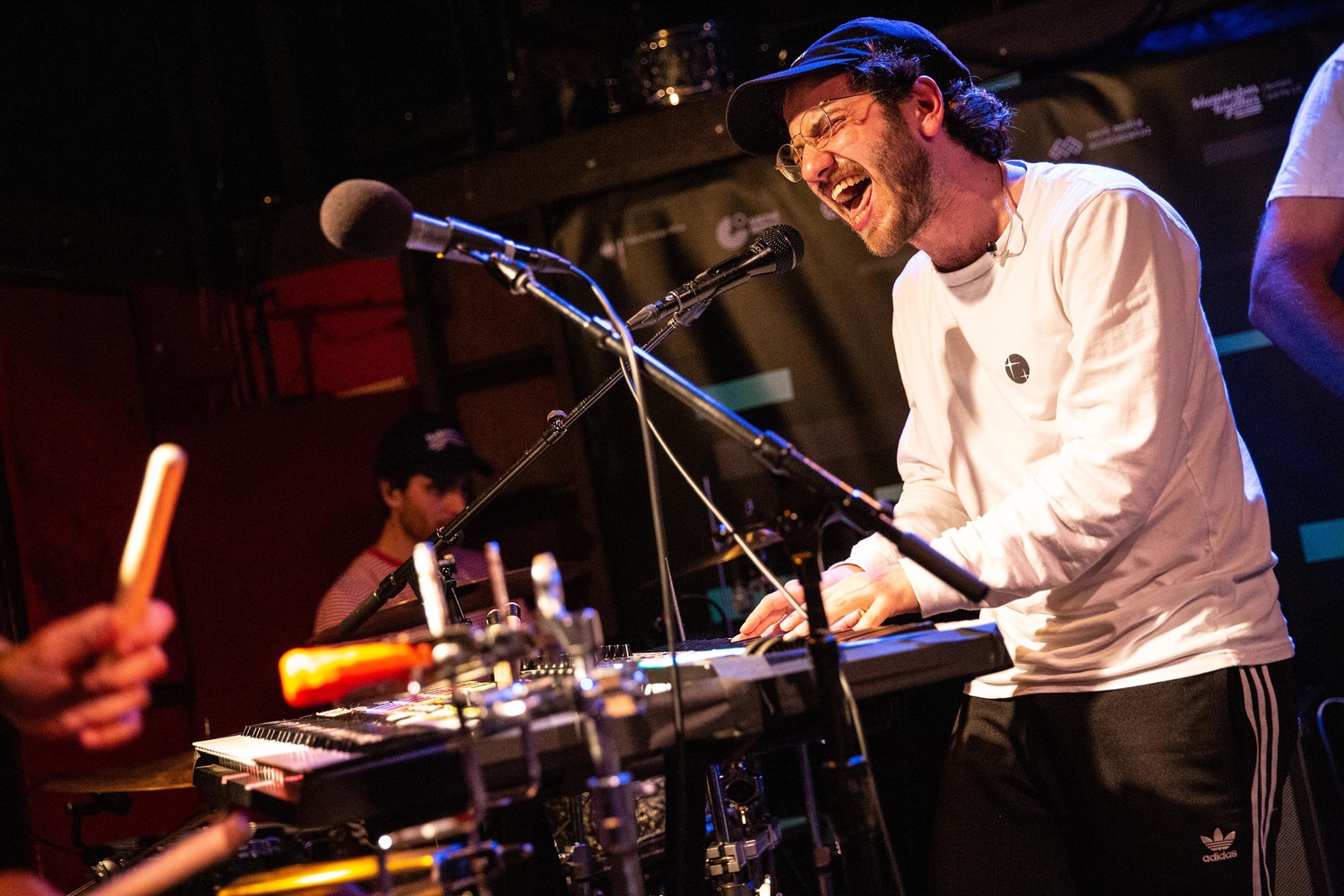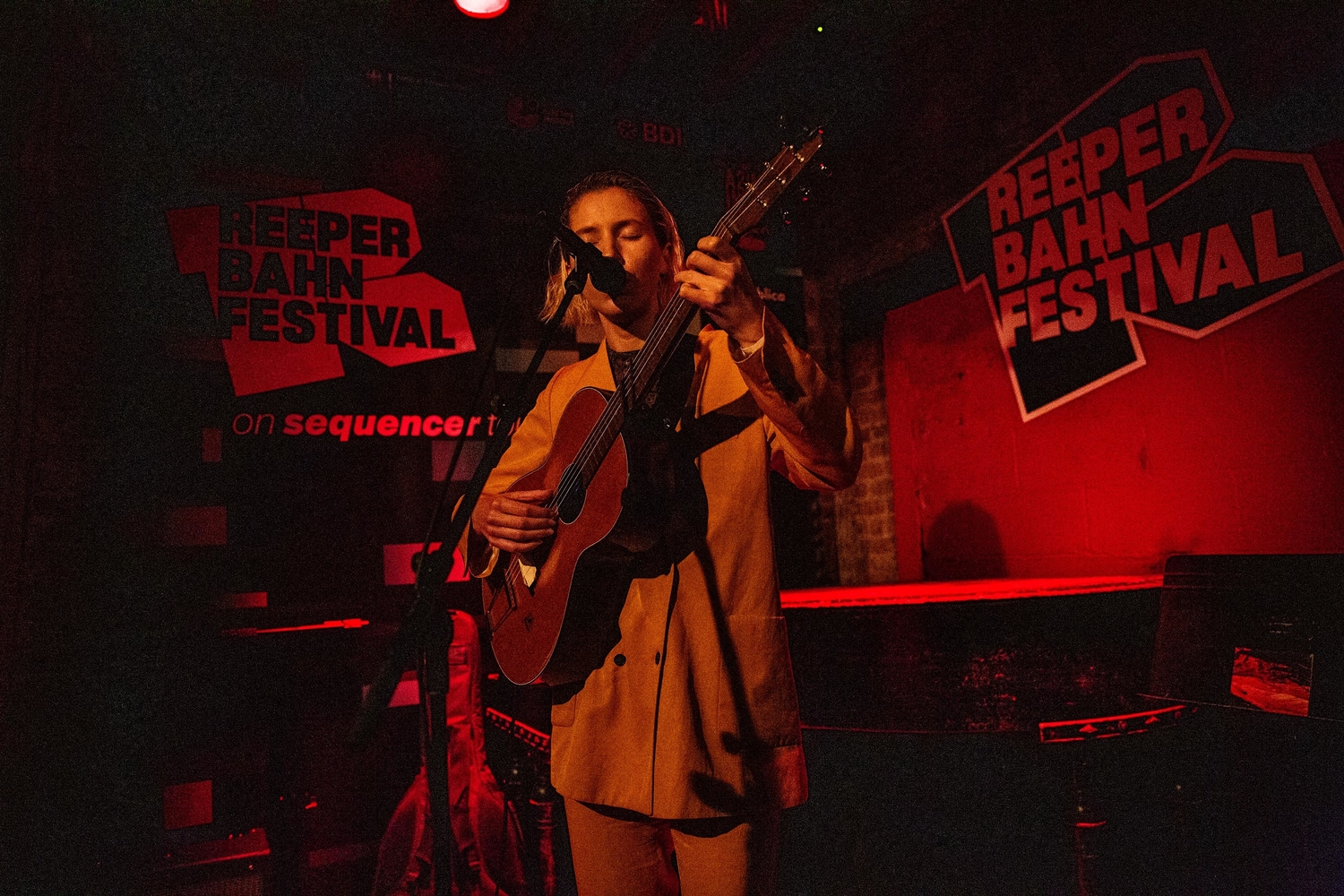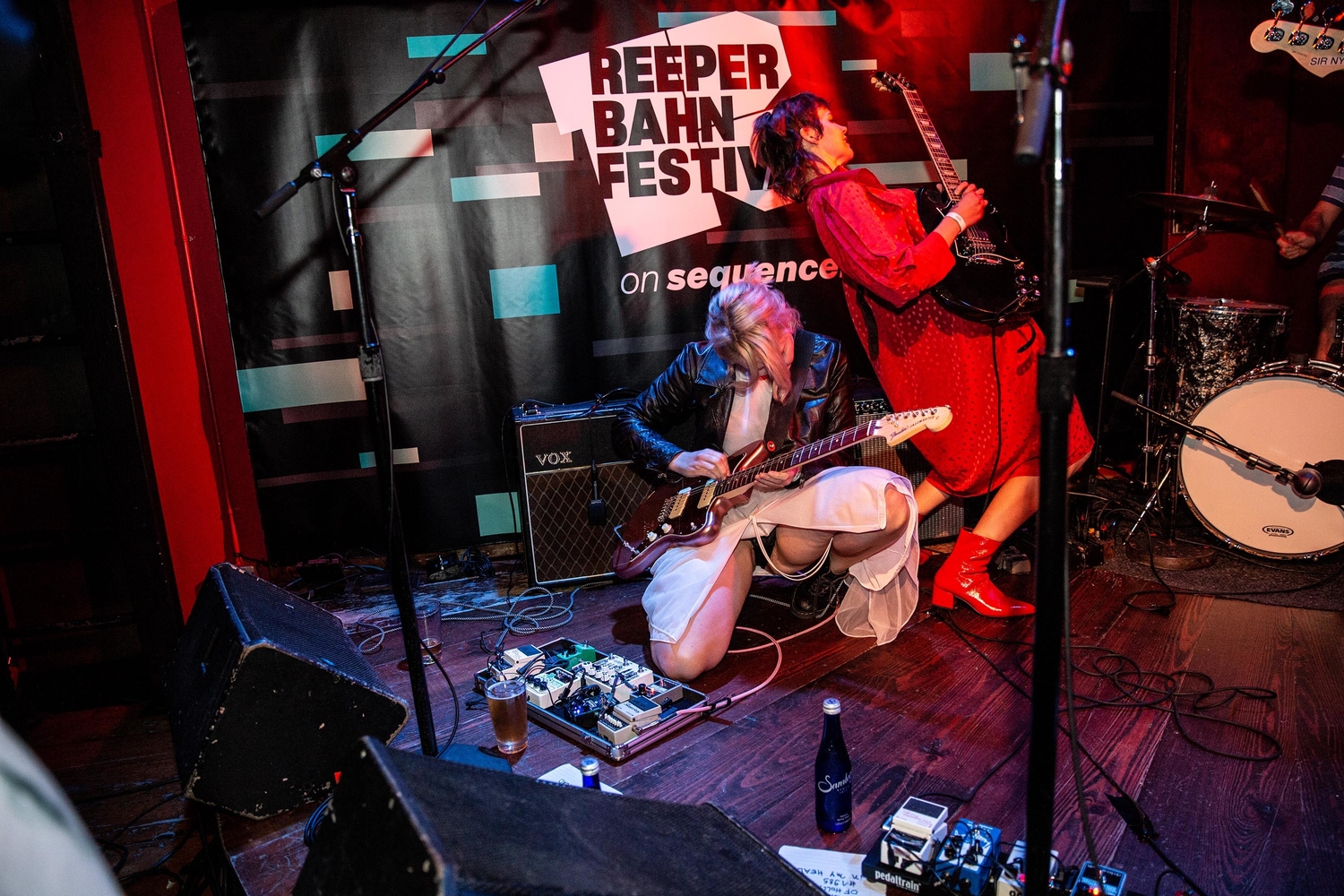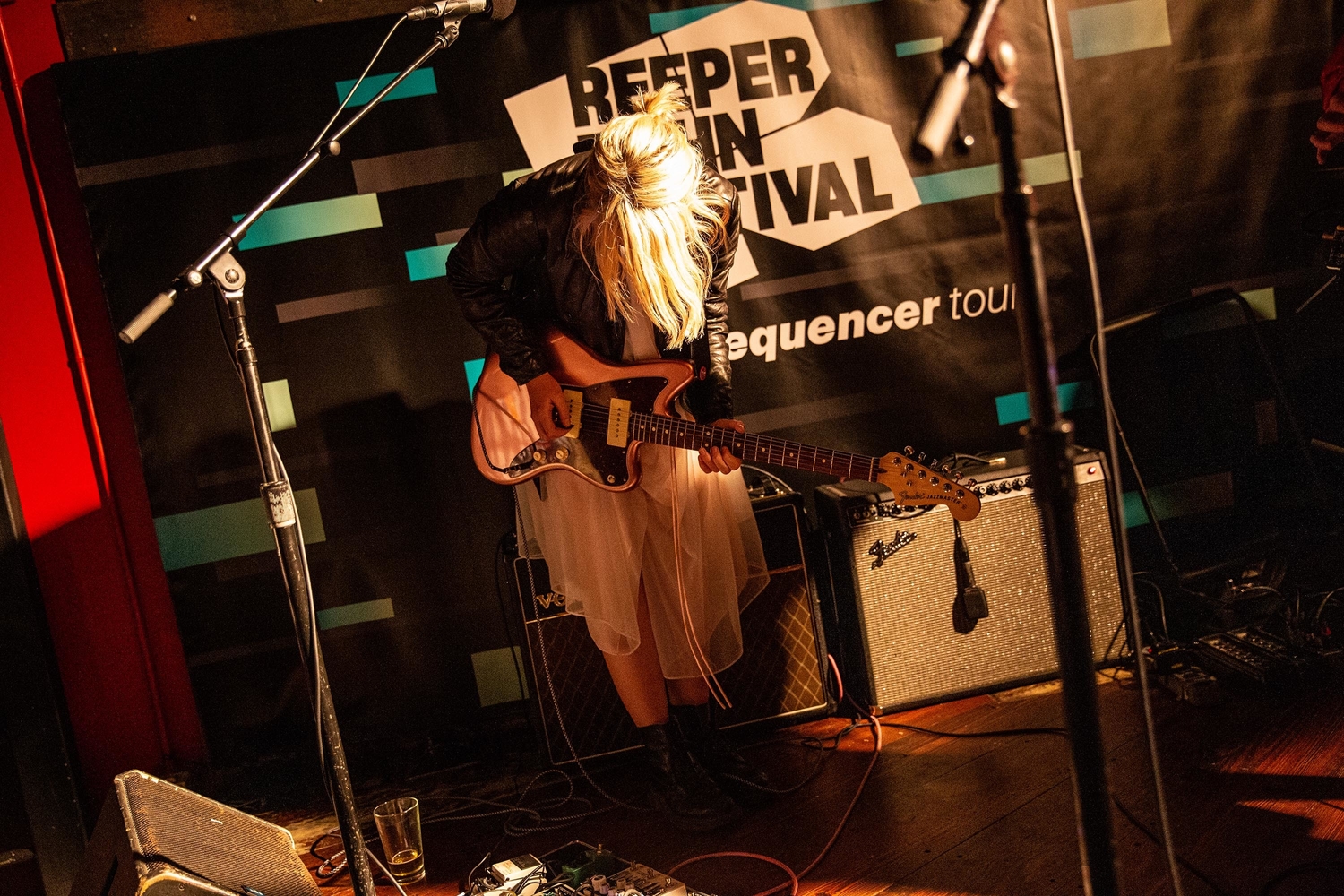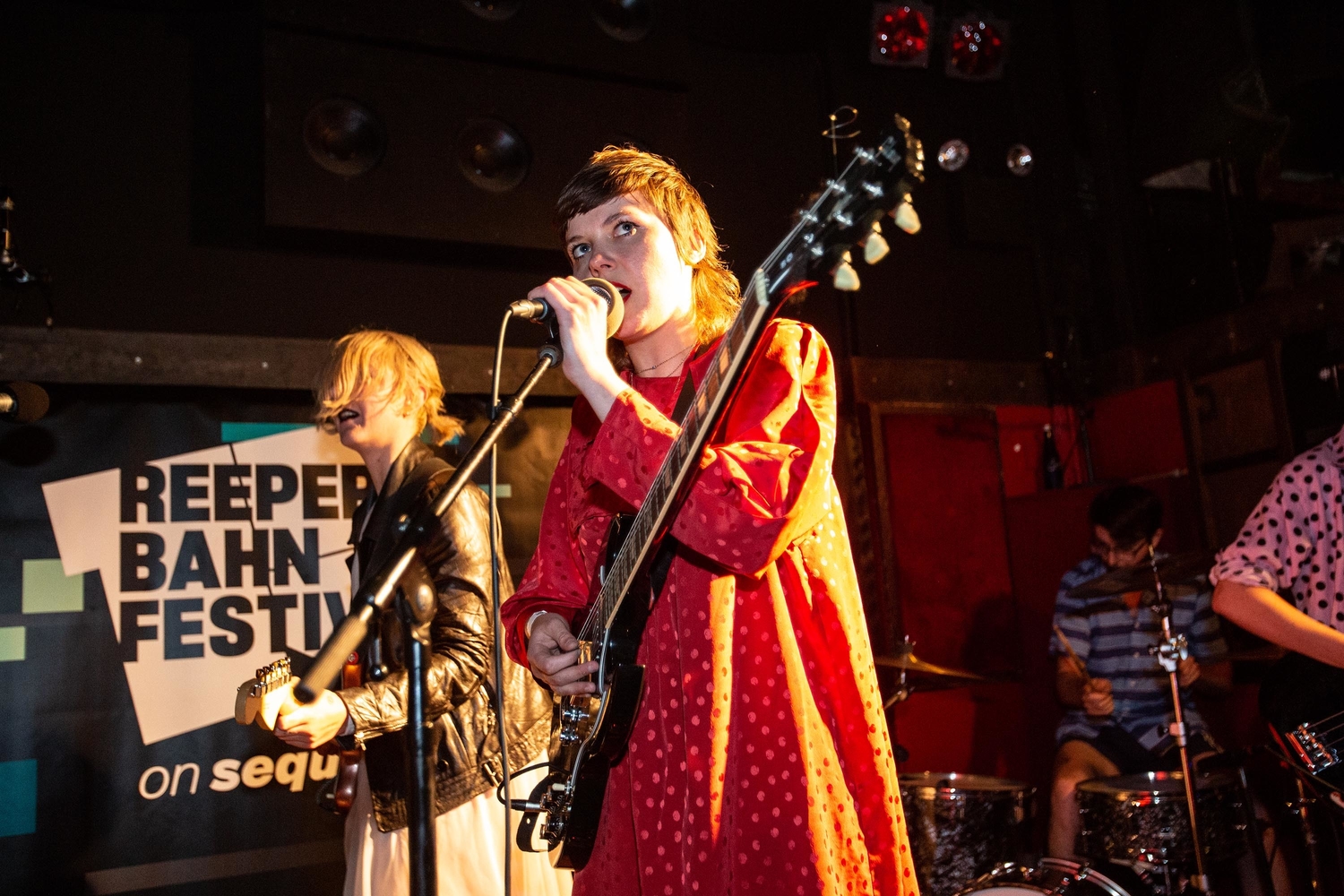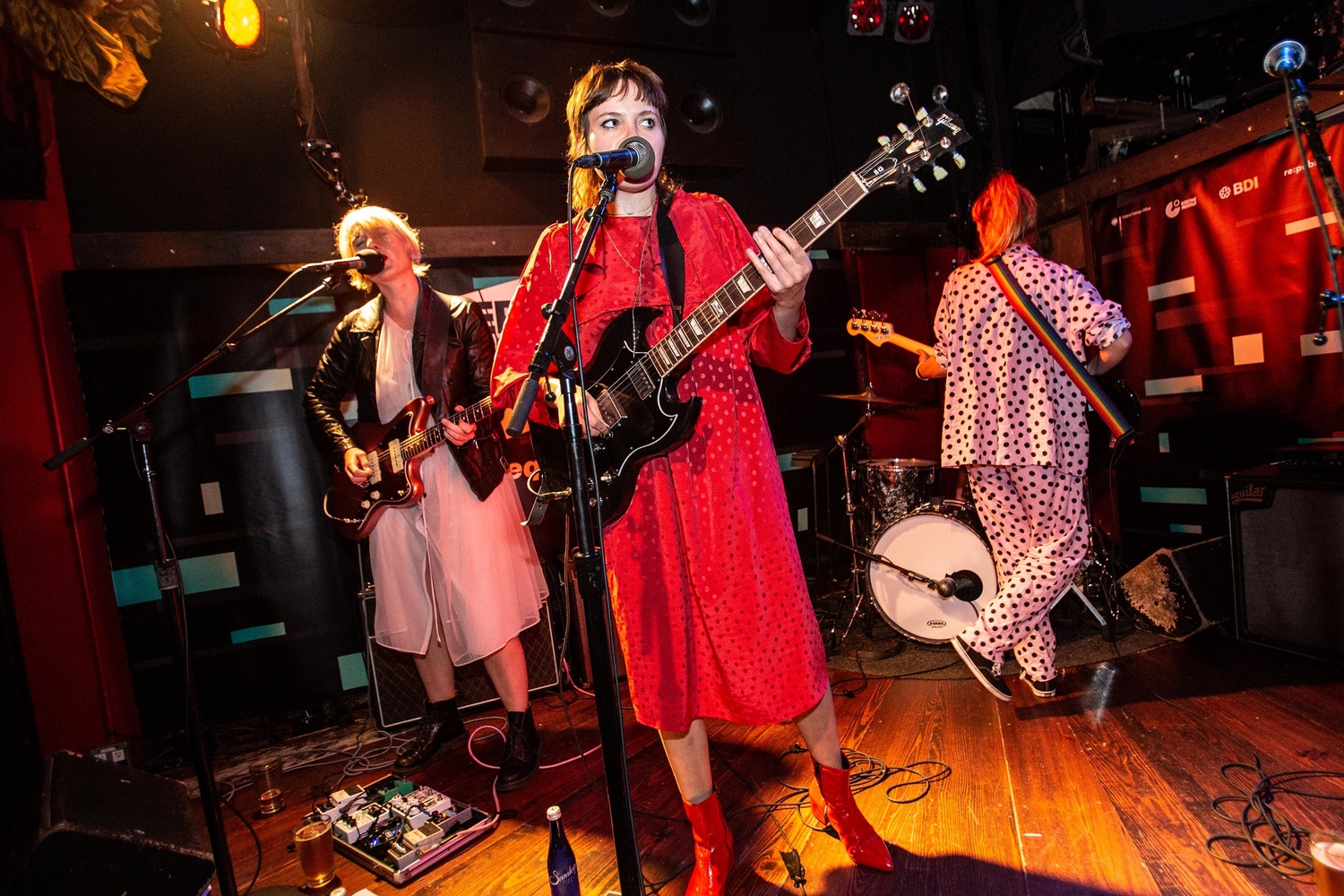 And then it's time for "the best band in New York". Within seconds of Surfbort - tonight featuring fill-in drummer Nick Arnold (who fits right in, looking like he stepped in right from the '70s) - hitting the stage, the venue is a mass of flying limbs, barely resembling the calm, collected room of a few hours previous. As is now standard for the singer, Dani spends more time off stage than on it, the eye of the mosh pit tornado one second, sharing the mic with Gurr's Laura the next.
A few flying pints later, and it's as over as swiftly as it began, the crowd filtering out onto humid sidewalks, the Sequencer project plotting its visit to another US city.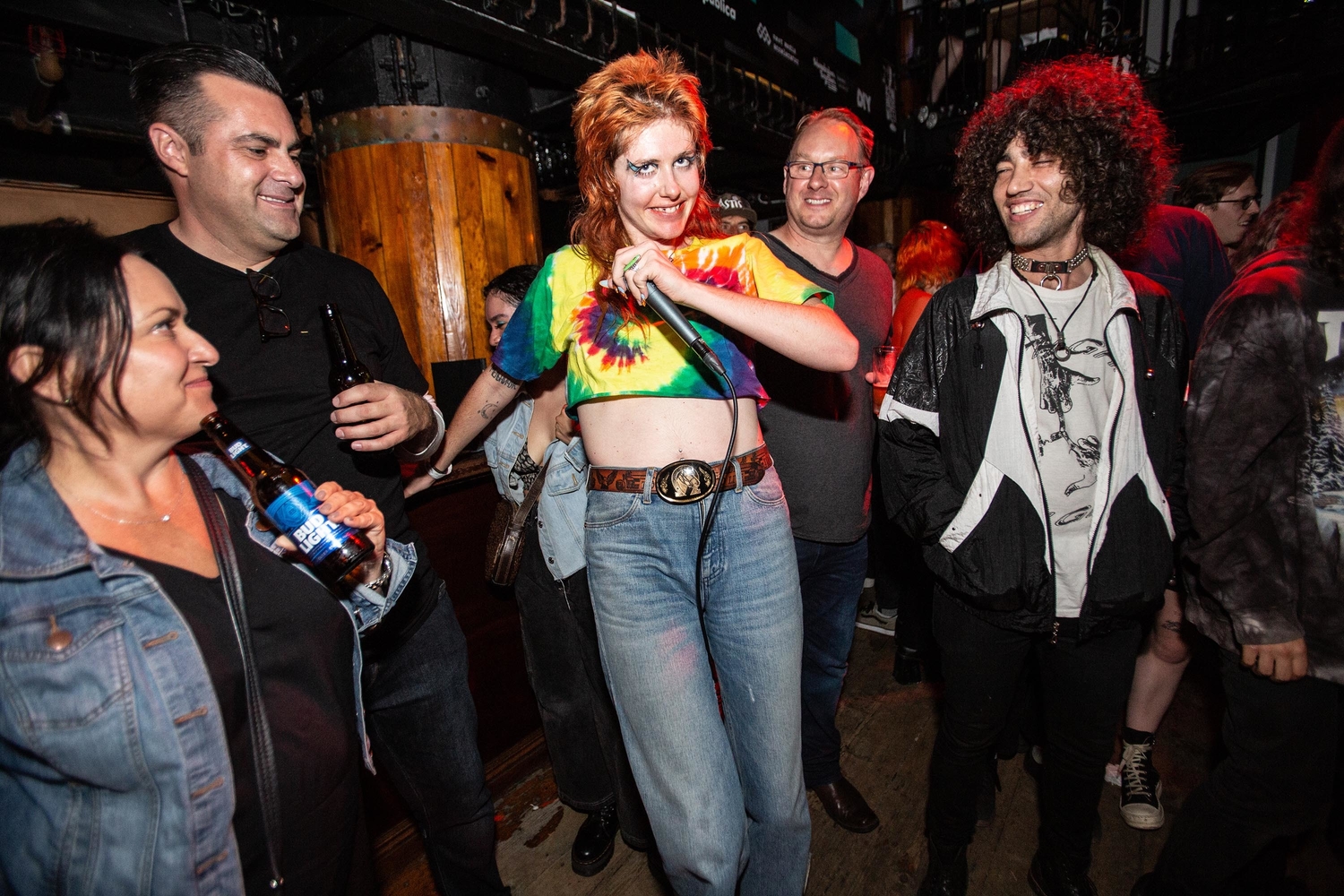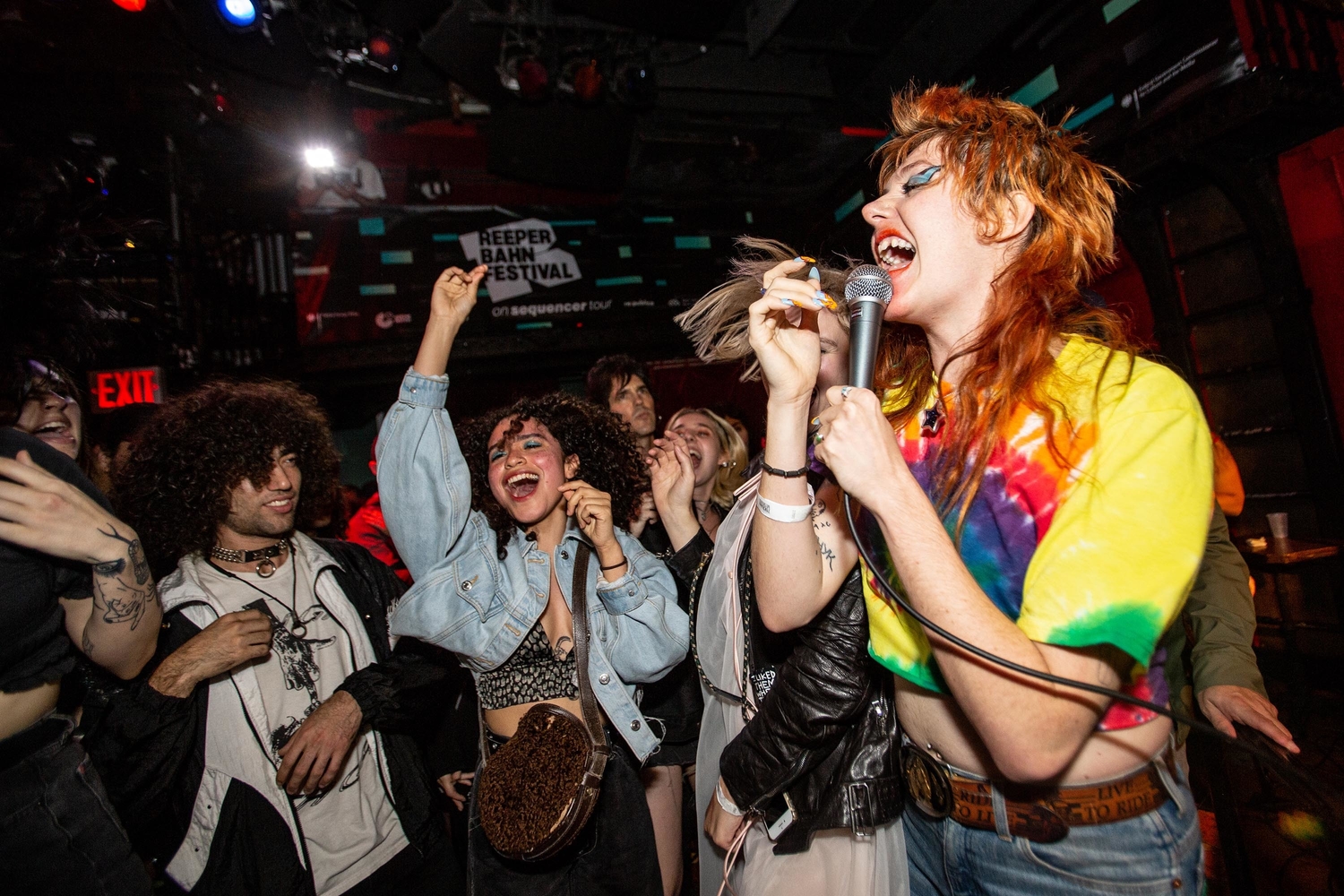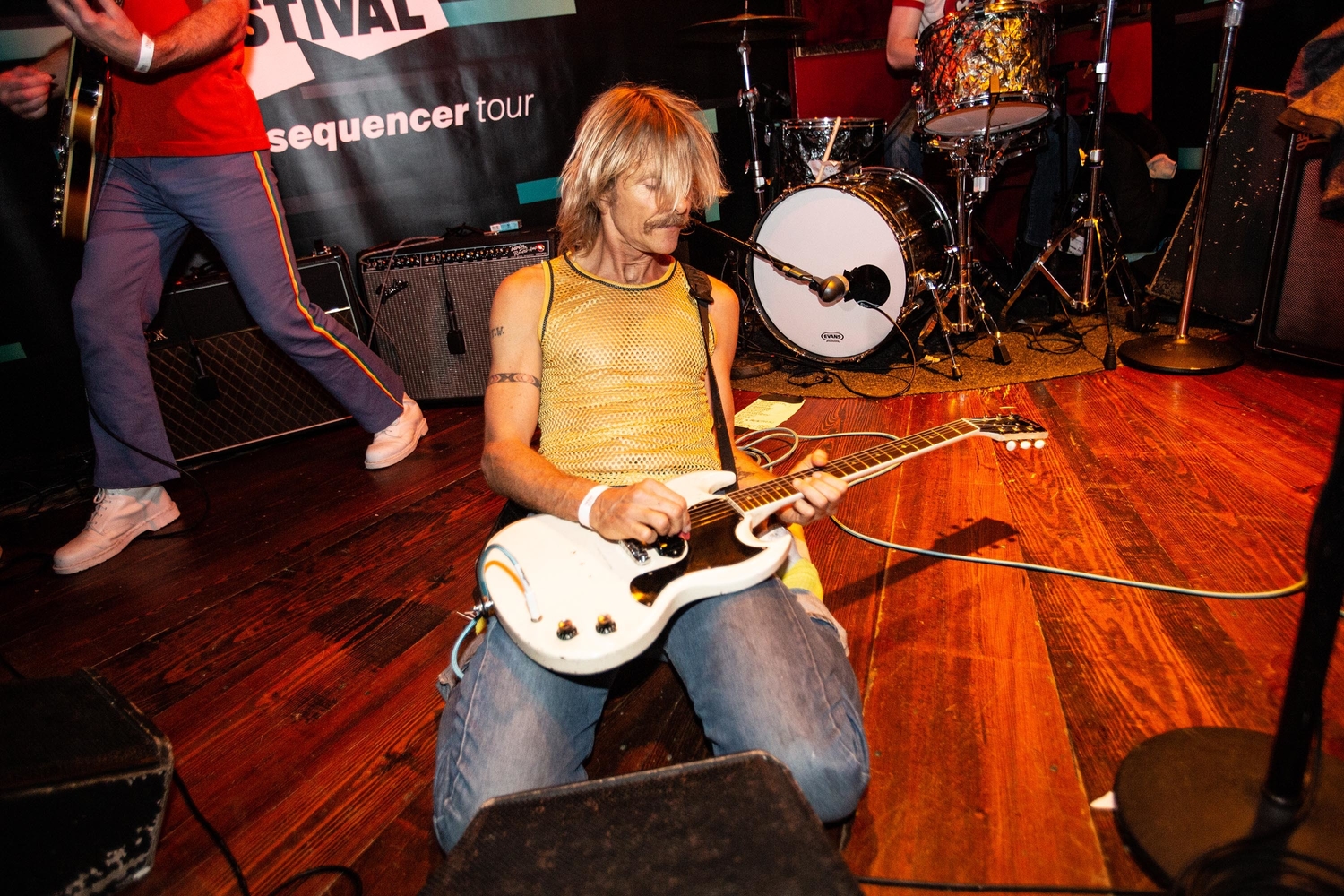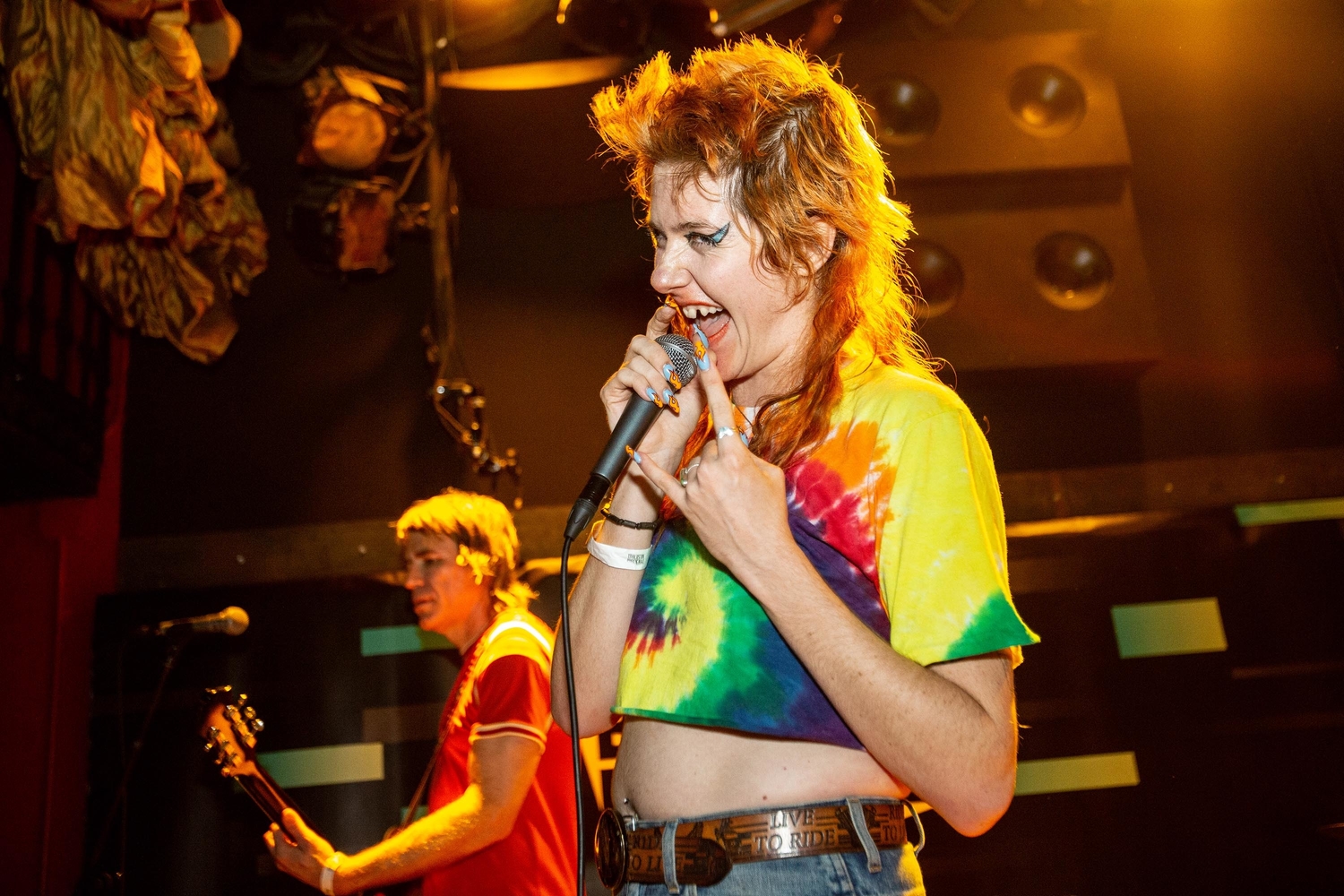 #AD
Records, etc at
Read More
Featuring King Gizzard & The Lizard Wizard, IDLES, Tkay Maidza, Sleater-Kinney and more.