Album Review
Surfbort - Keep On Truckin'
4 Stars
It's musically boisterous, with all the fun that entails.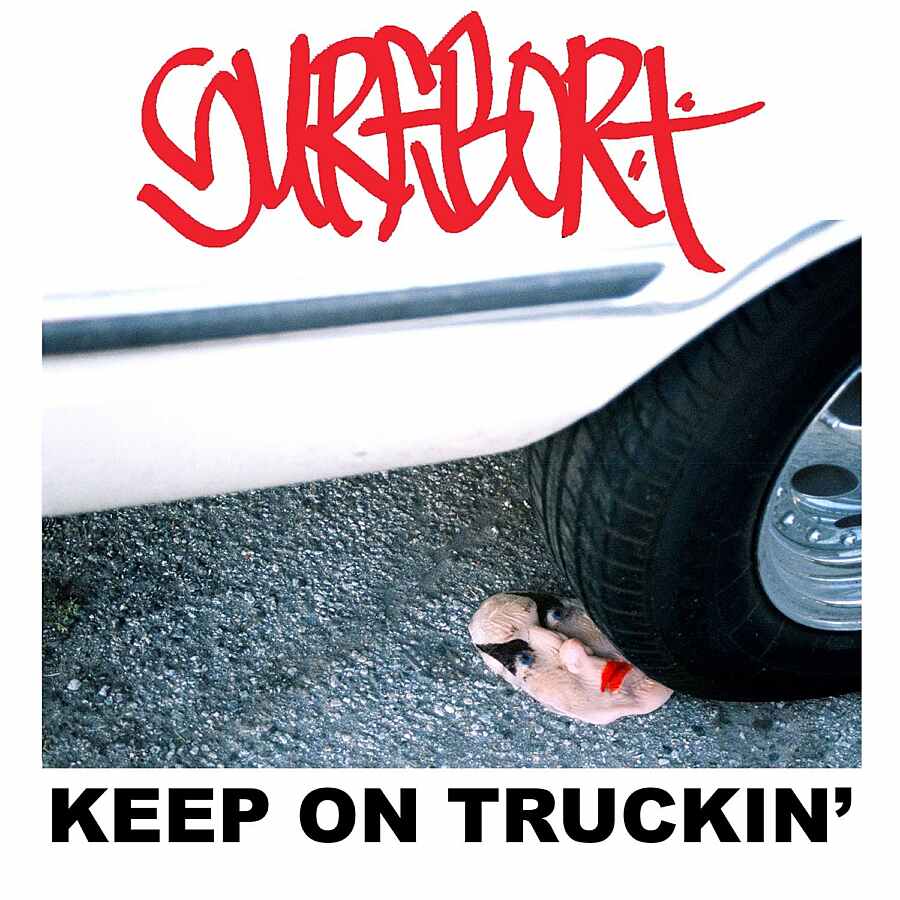 The three years since 2018's 'Friendship Music' has seen the star of Surfbort protagonist Dani Miller rise stratospherically: one week she's fronting the Brooklyn-based punks at showcase festivals, the next she's plastered on billboards worldwide as part of various high fashion campaigns. A cult figure with A-list access. But what 'Keep On Truckin'' shows us immediately is that it's had little to no effect on the singer's art. Sure, the production is a little more polished, but the outfit's ramshackle punk spirit remains. It's musically boisterous, with all the fun that entails. It's a glorious stumble through the gamut of emotions, from the deeply-felt - opener 'FML' with its refrain of "I can't eat / I can't sleep / Might as well go die" is inspired by both Dani and friends' lowest points and the suicide of her aunt - to the optimistic. "Things will be so good today," repeats 'Youth Group Therapy'. And then, there's the masterstroke that is rhyming "tiny dancer," "Tony Danza" and "love is the answer" that crowns 'Life's A Joke'.
As featured in the October 2021 issue of DIY, out now. Scroll down to get your copy.