Watch
Surfbort release 'Grandma Got Run Over by a Reindeer'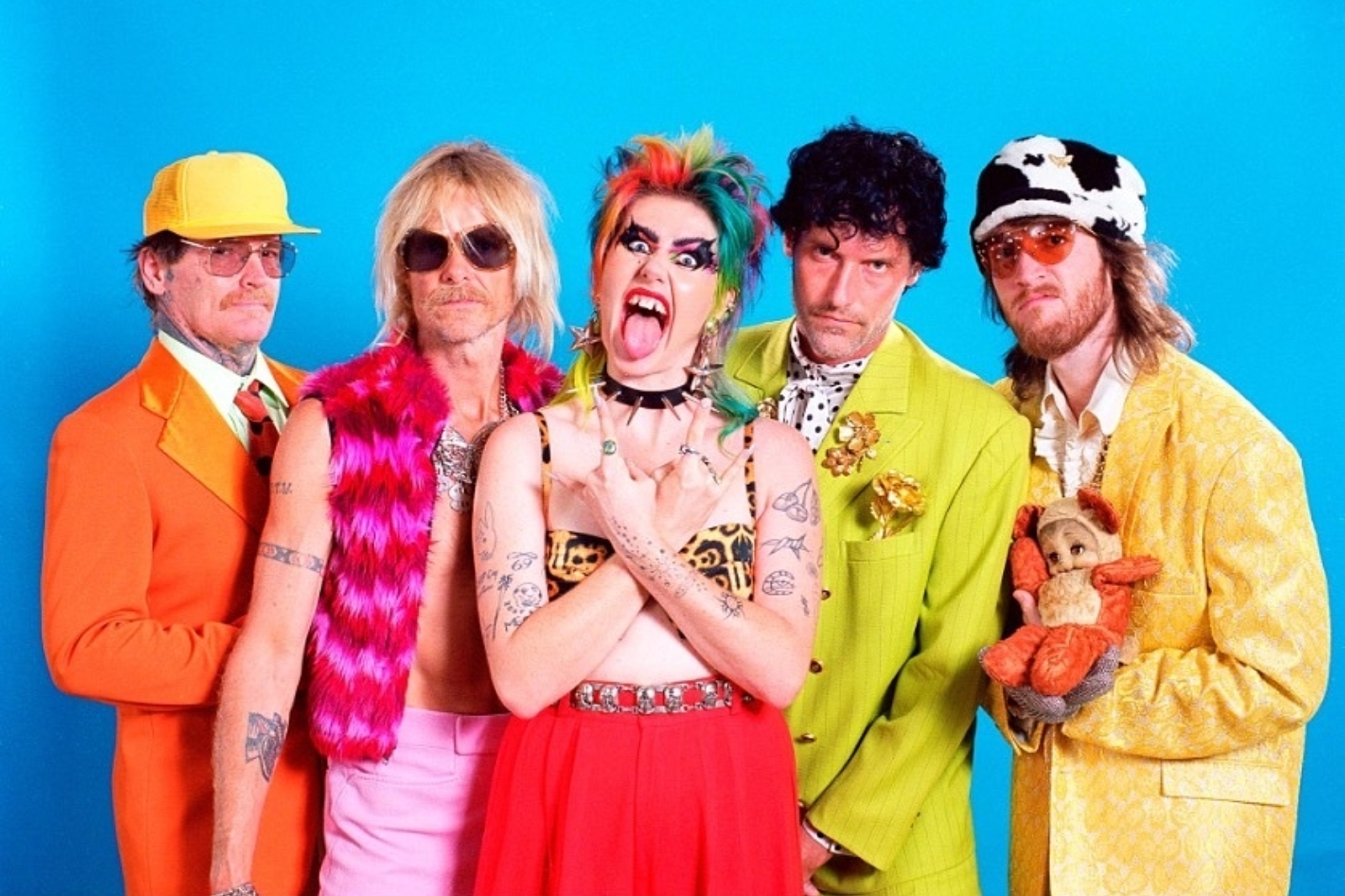 "I think Christmas holidays are a sham and can be lonely and messed up, but we love our grandma and love seeing family on the holidays."
Getting us into the festive spirit, Surfbort have shared their new holiday single 'Grandma Got Run Over by a Reindeer' alongside a NSFW animated video.
"I think Christmas holidays are a sham and can be lonely and messed up, but we love our grandma and love seeing family on the holidays," Dani Miller explains. "Because last year's holiday season was dark we wanted to cover a song that had humor and played off a twisted holiday season. Santa is lame, but family love is where it's at (even if you prefer your found family more). My grandma and grandpa made the cover art! Linda Perry inspired us and produced the song and I'm so happy she had us ring in the holidays. I hope you blast 'Grandma Got Run Over by a Reindeer' and feel the love from Surfbort this holiday season."
Speaking on the video, guitarist Alex Gilmore adds, "In our fourth collab with Glendon & Isabella the Santas aren't jolly kingpins of consumer culture…they're savage consumer slavers who deliver beatings and burn down towns faster than Walmart…we also learn that families and holidays don't necessarily mix and the family you choose is sometimes the worst choice of all. The animators told us where we come from, we have so many holidays that normal days are miraculous. Those old sacred traditions seem like the way of the ancestors to punish us, and hell yeah - family can be hell of a punishment on holidays…but Surfbort stood as a courageous family against Santa."
Check out 'Grandma Got Run Over by a Reindeer' below.
Read More