Festivals
Day two of SXSW's cross-continental highlights, feat Body Type, NOTHING and more
Squid, Bedouine and Jess Williamson also shone on a Texas Tuesday.
Across the afternoon of day two at SXSW, the line-up Cheer Up Charlie's reads like a bible of up-and-coming indie rock royalty. Across a cosy indoor barn-like stage and a larger courtyard set-up outside, a host of bands from the US and beyond twist the indie formula in exciting new directions. Any remaining hangovers are immediately soothed by the wonderfully hooky indie-pop of New Zealand quartet The Beths, who play outside after Toronto's Fat Possum-signed Ellis channels the path set by fellow countrymen Alvvays, all woozy hooks and reverb-laden vocals. Chicago's Ratboys add some punch to the day, existing on the line where indie rock and emo intersect and helmed by the gorgeously raspy vocals of Julia Steiner. Azniv Korkejian, the Syrian-born, Los Angeles-based singer who makes music as Bedouine, then brings a near-meditative level of calm to the indoor stage, weaving gorgeous tales that call on '60s and '70s folk and country, all delivered with smooth-as-silk vocals. It's a similar vibe when Jess Williamson follows her on the indoor stage, though her country-flecked songs are given more punch life via chunky, distorted guitars.
The showcase comes to an end with a double-pronged stab of energy from Washington DC's Priests and Philadelphia's NOTHING. The former sprinkle propulsive elements of disco on top of a punk rock base, with Katie Greer a livewire of a frontwoman, commanding the stage wonderfully and playfully. NOTHING channel their energy in different ways, with spoken word samples in the middle of tracks that fold out into forceful, reverb-swathed washes of guitar and Dominic Palermo's emotive vocals. It sends the afternoon off with a much-needed stab of energy, and closes a six-hour delight of guitar music at its most progressive and forward-thinking.
Over at Transgressive Records' annual pool party at the Pearl Street Co-op, Squid continue to prove that they might just be one of SXSW's unexpected talking points. They may have arrived in Austin without the same level of industry buzz as Black Midi or Fontaines DC, but with every show their wild yet intricate set of idiosyncratic bangers is landing with gusto and drawing people in. Tonight is no exception. Singing drummer Ollie Judge is on manic, wild-eyed form, howling out the juddering squall of 'Houseplants', while co-vocalist Louis Borlase is the smoother, laid back foil to his bandmate's frenzy. It's a winning combination, peppered throughout with trumpet parps and propulsive, cyclical guitar lines. Squid have the rare ability to be both very clever but very, very fun; SXSW is responding in tandem.
Following them, Australia's Body Type - fresh from their stint on DIY's stage at New Colossus in New York - might have to wrestle with some less-than-ideal sound (we are in a warehouse-like student union, after all), but their personality-drenched, fuzzy indie-rock kind of suits a bit of scuzz anyway. Serving up the slacker charm of 'Stingray' and the standout bounce of 'Palms', their tracks are riddled with earworm hooks but delivered with an easy, chilled out charm. In these pleasingly grotty surrounds, they're diamonds in the rough.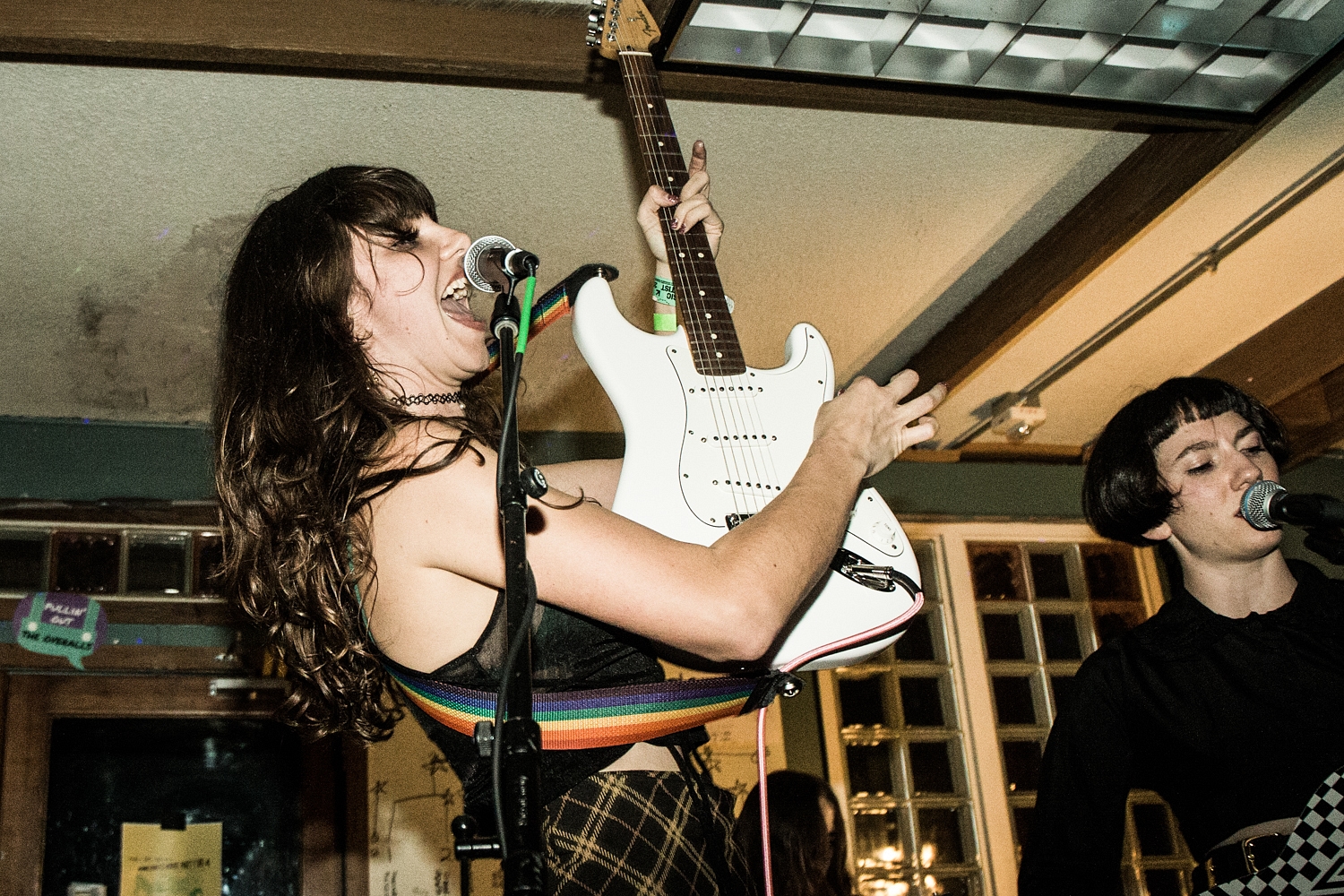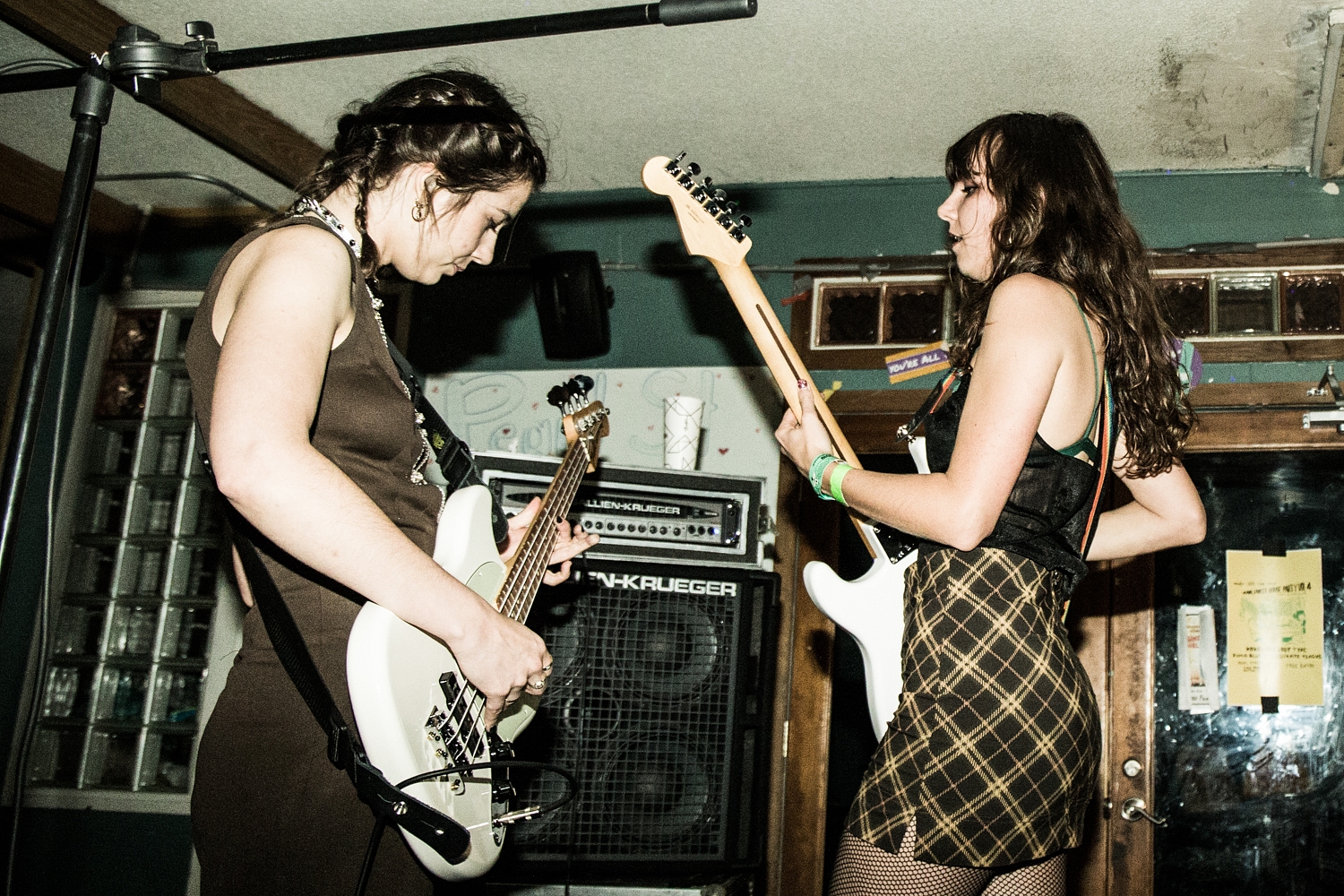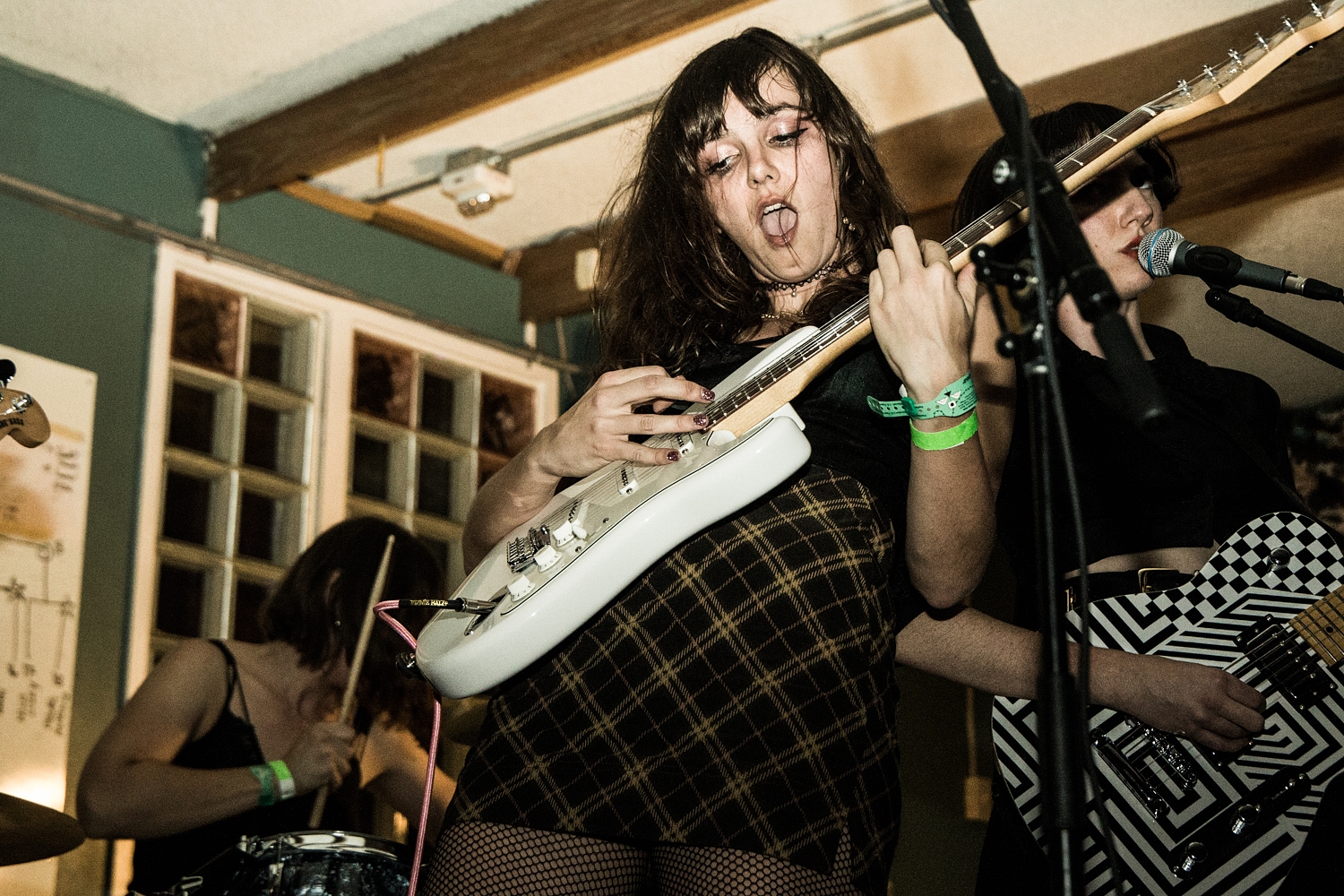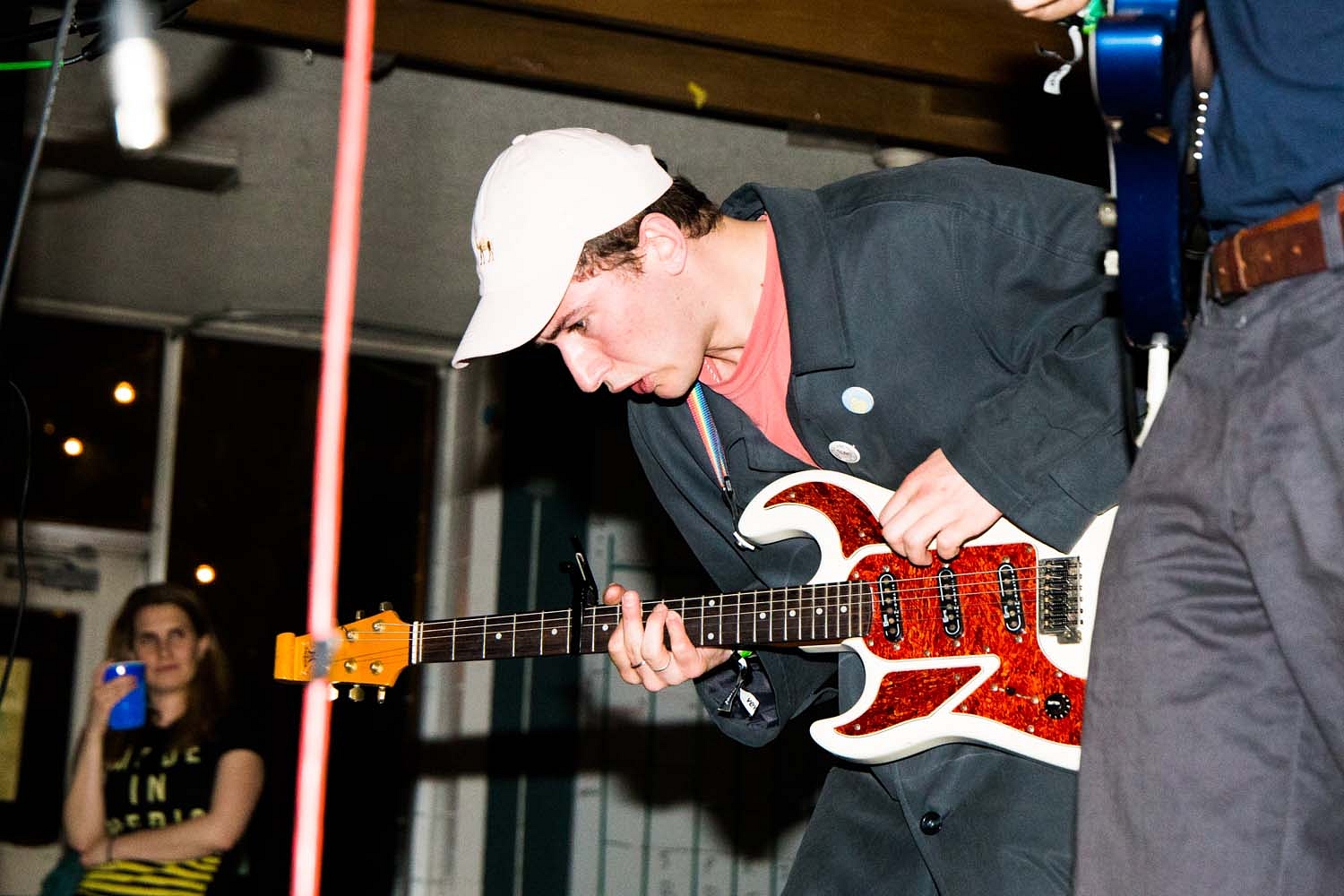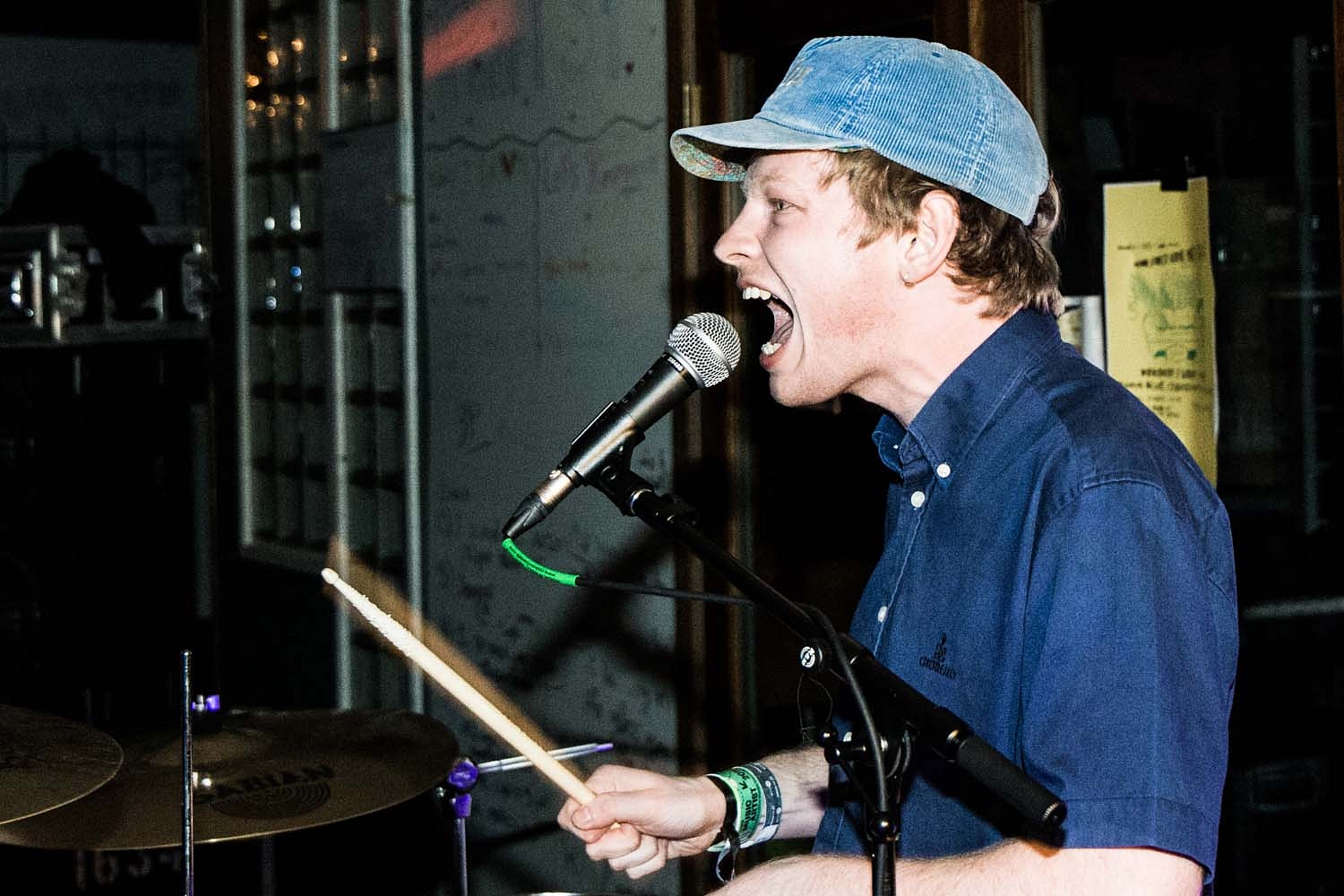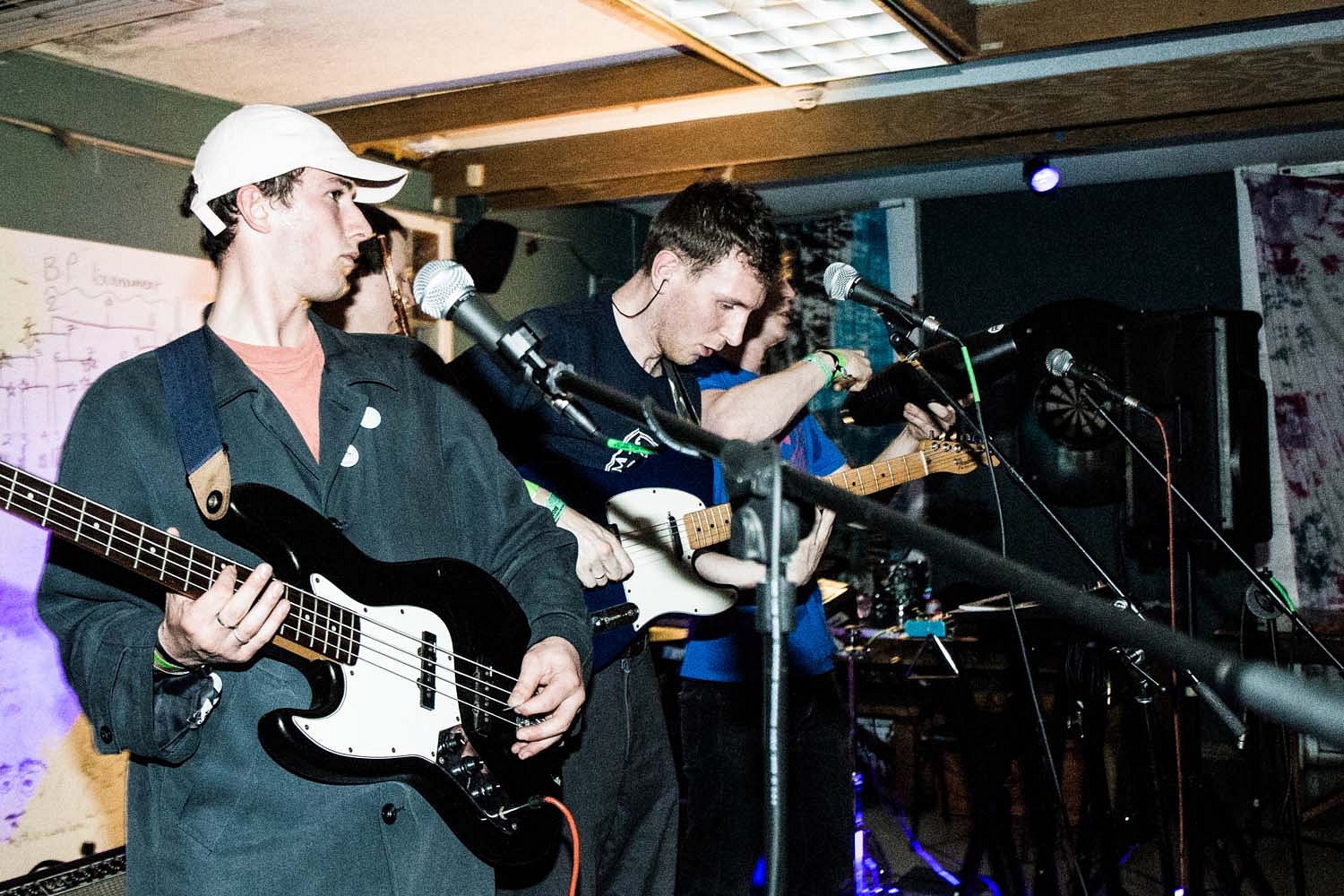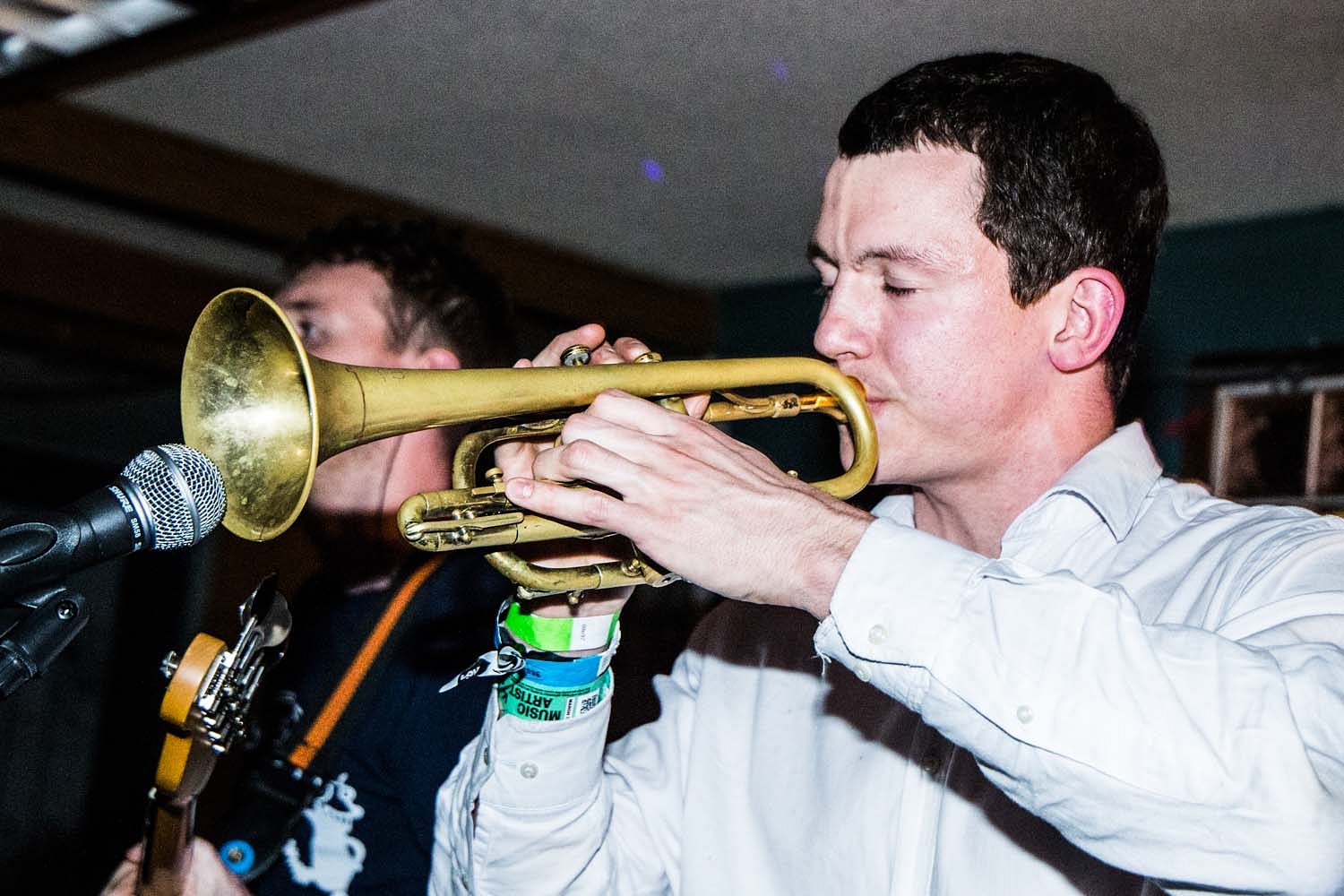 Read More
Featuring King Gizzard & The Lizard Wizard, IDLES, Tkay Maidza, Sleater-Kinney and more.