Live review:
The 1975, The O2, London
Believe the hype.
There's a moment during 'The Ballad of Me and My Brain', just after the back screen of The O2's stage has turned into a touchscreen iPhone, a previously-unseen extra portion of the structure opening up for Matty Healy to step into and deliver the song's conflicted message from inside the belly of the Apple-branded beast, when you realise just how ridiculous it is that one not-even-30-year-old man, born to two TV personalities, has created this entire, arena-filling thing from his mind.
Yes, of course The 1975 is a full band. Yes, by the point of a third consecutive Number One album and this, their second sold-out night at the 20,000 capacity venue as part of an also sold-out tour, there's a huge team in place around the quartet. But, following recent superlative LP 'A Brief Inquiry Into Online Relationships', it's becoming increasingly indisputable that the man masterminding the whole thing is more than just a charismatic singer with a good line in quotes. And tonight, as The 1975 deliver an arena show that shows just how creative a modern band can be, it's the sense that you're watching something genuinely culturally important that pervades.
Five years ago, upon the release of their commercially-successful, critically-panned debut, you'd never have guessed that they'd now be in possession of a group of songs universally praised not only for their inventiveness but their timeliness, too. It's these most recent tracks that give the set its biggest emotional punctuation points tonight – from the glorious catharsis of 'Love It If We Made It' to the emotional main set finale of 'I Always Wanna Die (Sometimes)', the singer struggling to contain his emotions during its last moments.
But the entire production is so relentlessly innovative, so persistently surprising and joyful that it unifies the whole back catalogue – even those slightly more throwaway early offerings – without any kind of dip. Huge, artwork-mirroring rectangles rise and lower throughout the set, helping to frame different scenes; there's a conveyor belt built into the stage for 'Sincerity Is Scary' so as to replicate the already-iconic video and a technicolour reel of Matty's name in different fonts that flashes up in twinkle-eyed deference after 'Love Me'. Throughout, a pair of all-singing, all-dancing twins bound around, like the wholesome opposite to most artists' token sexy backing performers.
"There's an idea that when you've written a song then it doesn't belong to you anymore, it belongs to everyone – and that's a wanky thing to say, but I'm playing the O2…" begins the singer as the screen behind him turns to a rainbow and the opening notes of 'Loving Someone' kick in. "But this song means so much to me, and you try and argue that this song means more to you than it does to me after we play it and I bet you fucking can't." And though the singer has 20,000 people emoting along, utterly in the palm of his hands the entire night, there's never a point in The 1975's set where you doubt that Matty Healy cares the most out of everyone in the room. After all, you don't get to this point without giving probably almost too much of a shit.
It's a genuinely inspiring thing to behold. One that makes you realise just how much bands can do, how much artists can push it if they have the ideas and the ambition. Stick The 1975 on the world's very biggest stages – as they're so clearly about to scale – and you can only imagine what they'll come up with.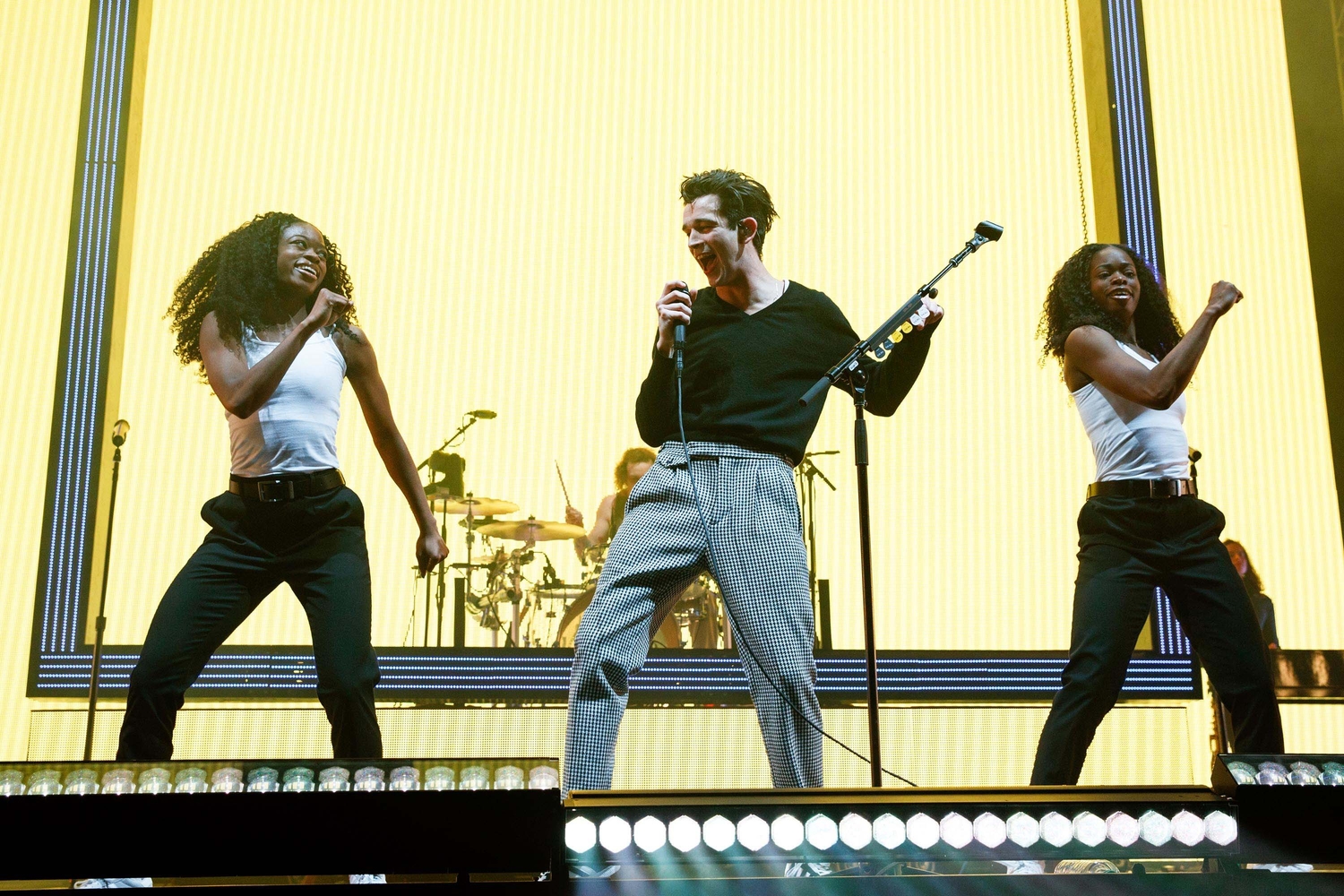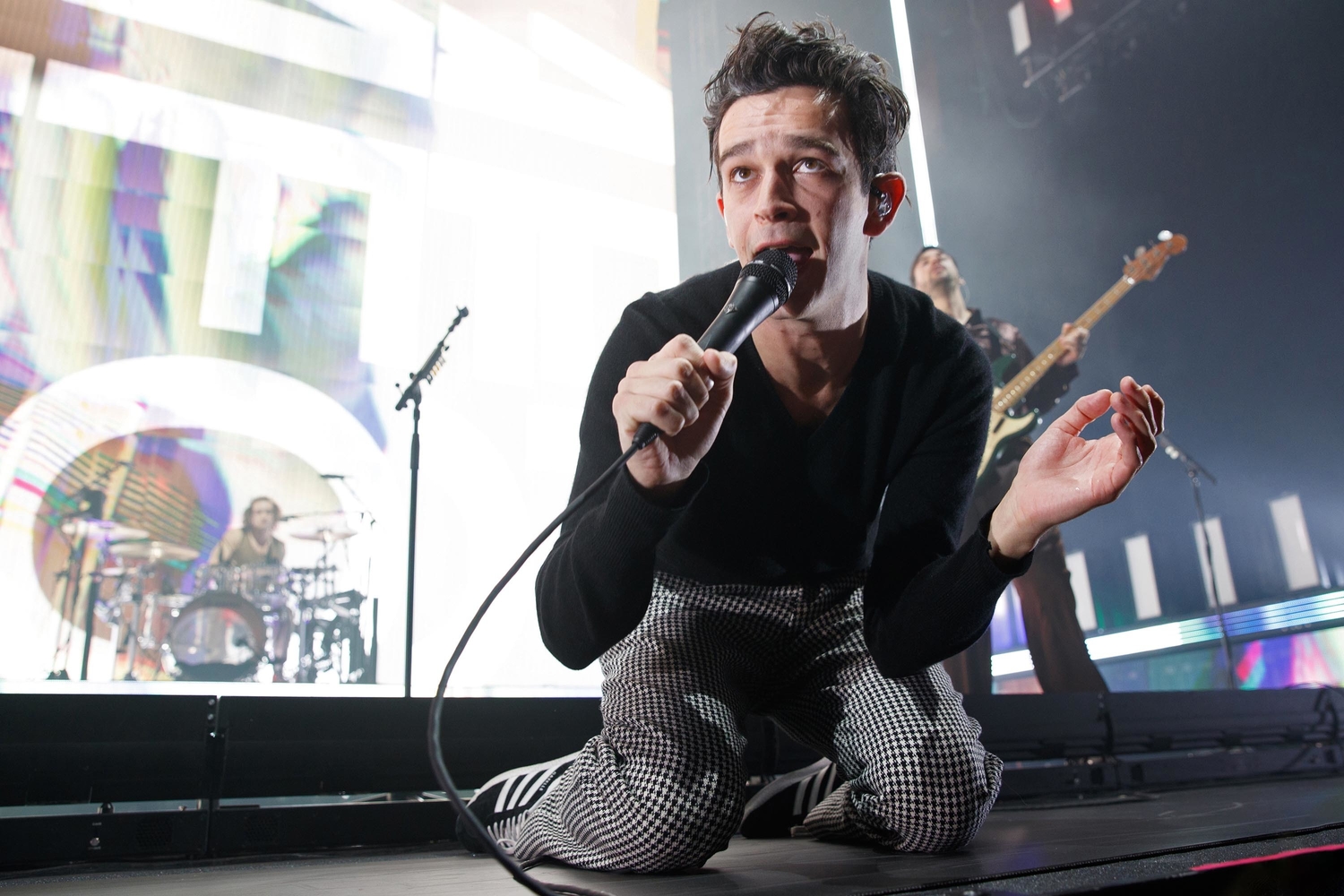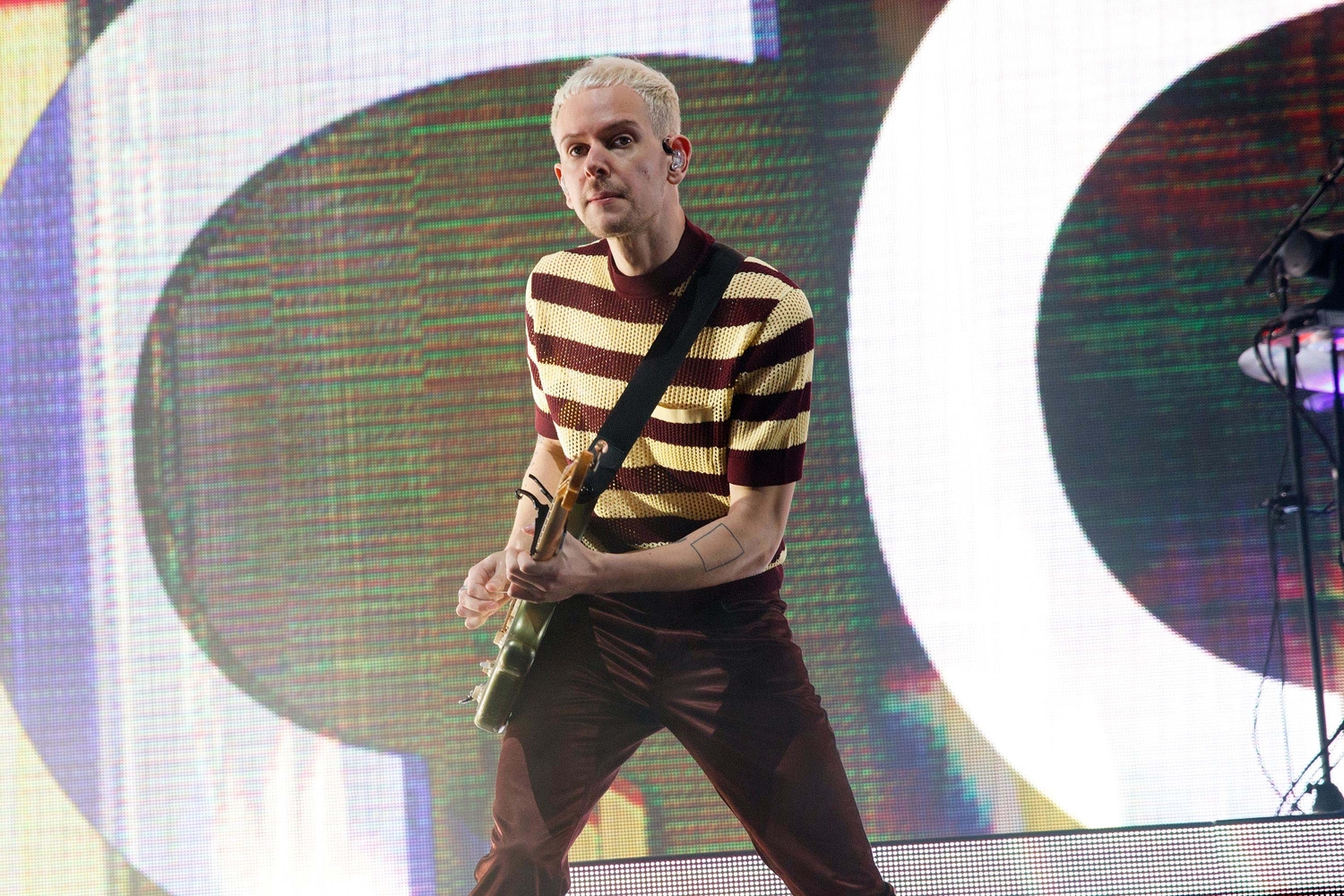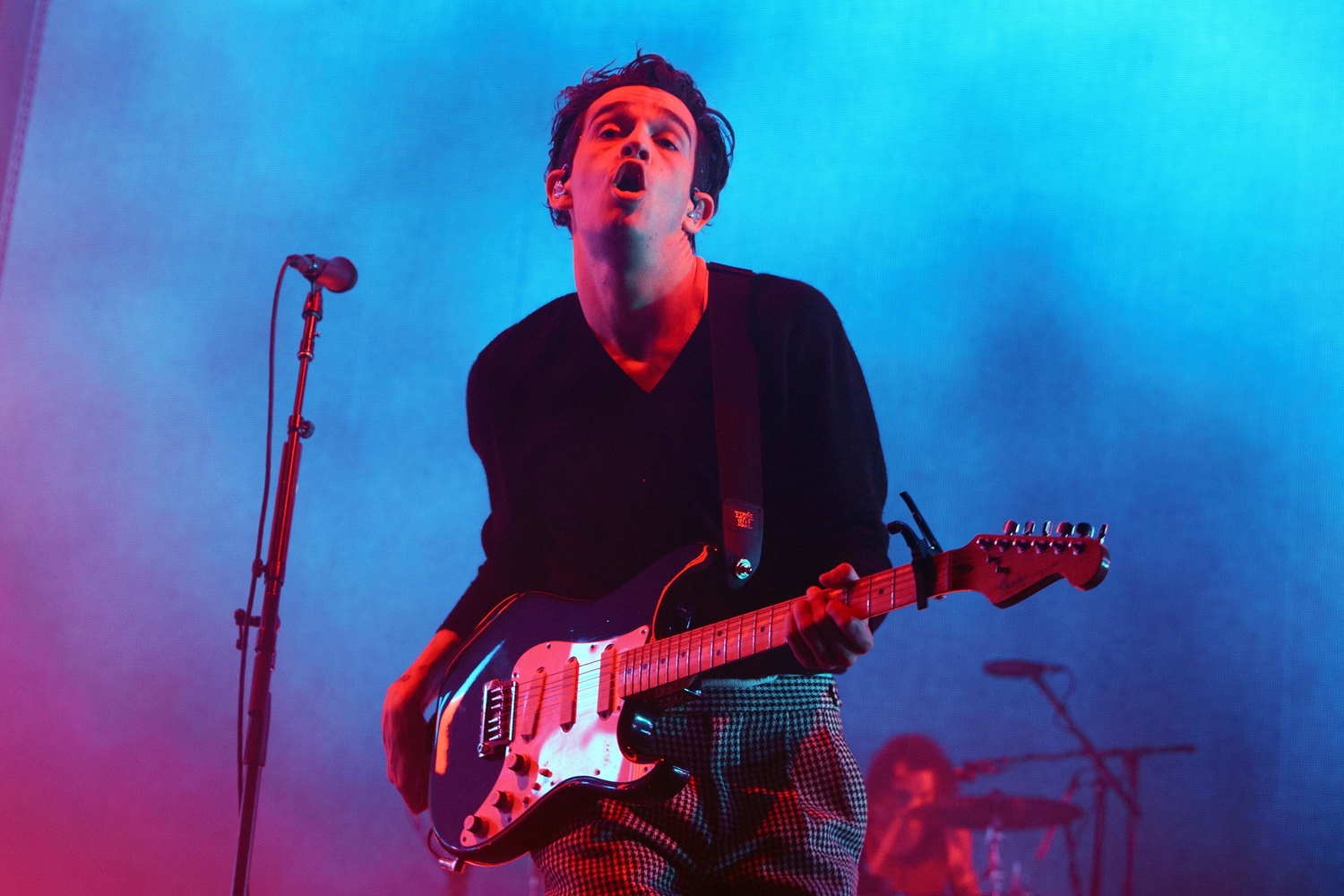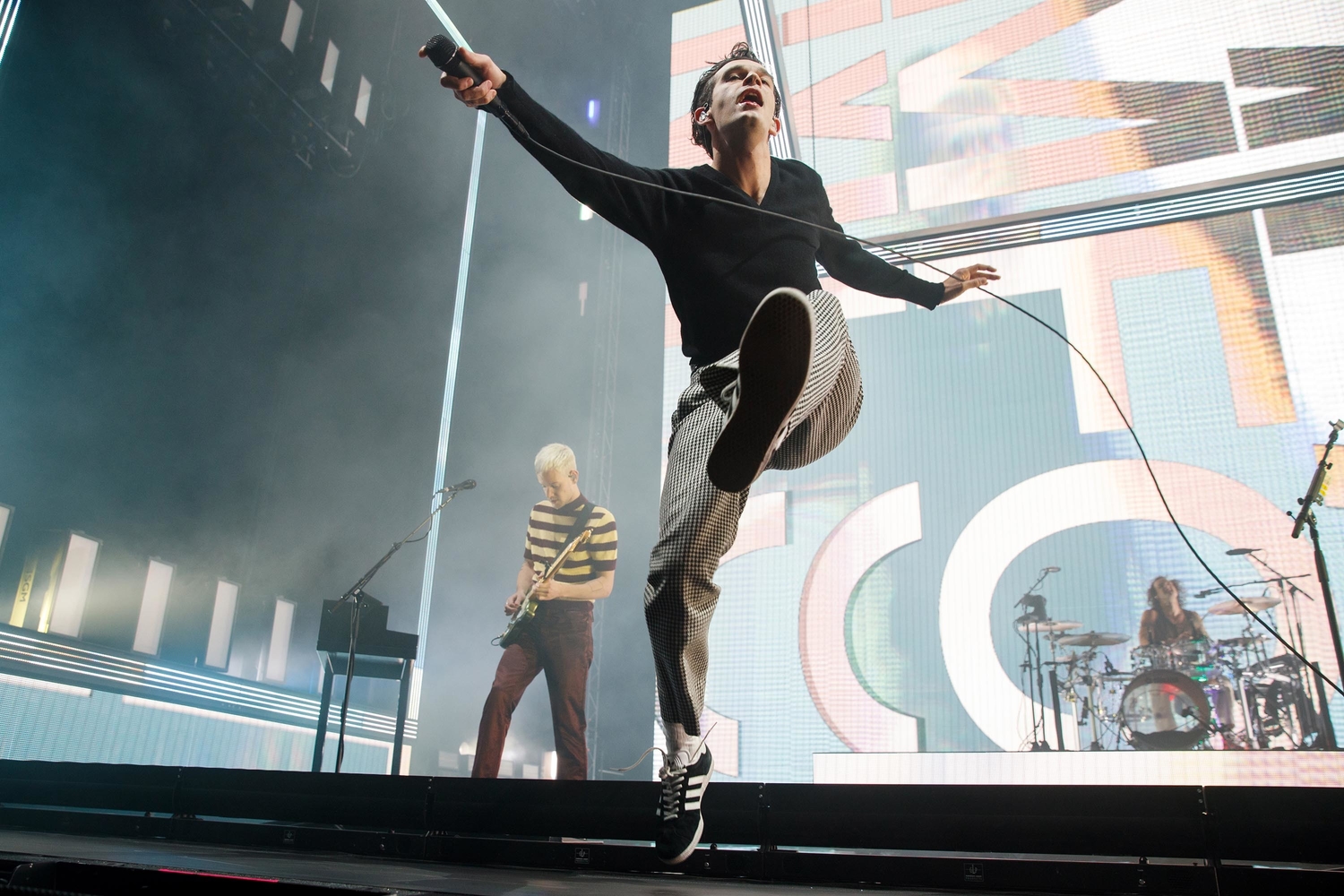 Read More
Featuring James Blake, Romy, Marika Hackman, yeule and more.