Live Review
The National, Brighton Centre
7th December
There's a sense their marathon is far from complete.
It's rare to see a band reach new creative heights two decades in.
As stills from The National's recent collaborative short film 'I Am Easy to Find' flash across screens in the Brighton Centre, however, it is irrefutable that this is an act that is still flourishing.
'I Am Easy to Find''s accompanying album of the same name pairs Matt Berninger's baritone with guest vocals from female artists throughout, in an audible shift from 2017's 'Sleep Well Beast'. This is represented tonight, with album collaborator Eve Owen and This is the Kit's Kate Stables joining the frontman at centre stage.
Much of tonight's set's early period leans on the most recent album, intertwined with a selection of the group's bigger tracks. 'Don't Swallow the Cap' and 'Bloodbuzz Ohio' offer a lively juxtaposition from the melancholic, the latter seeing Matt climbing to the very edges of the stage, seemingly trying to negotiate further migration into the tech area. This is typical of an evening in which raucous payoffs punctuated melodic periods of introspection at isolated, but undeniable peaks.
The frontman interjects periodically with dry comments to the crowd. Matt, alongside the rest of the group, seems to embody the cynical angst that accompanies coming of age at the tail end of punk, albeit with an articulate delivery. Every lyric spoken is delivered with a self-reflective purpose that arrives with 48 years of life.
Highlights towards the end of the evening include the poignant horn fanfare which graces 'Fake Empire', closely followed by the violently energetic choruses of 'Mr. November'.
It's difficult to dissect how The National have reached their current crescendo. As a band, they have a faultless consistency and a more than extensive back catalogue, but what gives this sold-out crowd at the Brighton Centre such a sense of arrival and celebration? One can only conclude that, after such a long rise to recognition and a repertoire of tracks that catalogue personal navigation through life with such honesty; the performances The National produce are greater than the sum of their parts.
This is the chin-stroking, middle-aged indie capital of the world. And as Matt Berninger leaves the audience to complete the 25-song setlist with an a cappella singalong to 'Vanderlyle Crybaby Geeks', there's a sense their marathon is far from complete.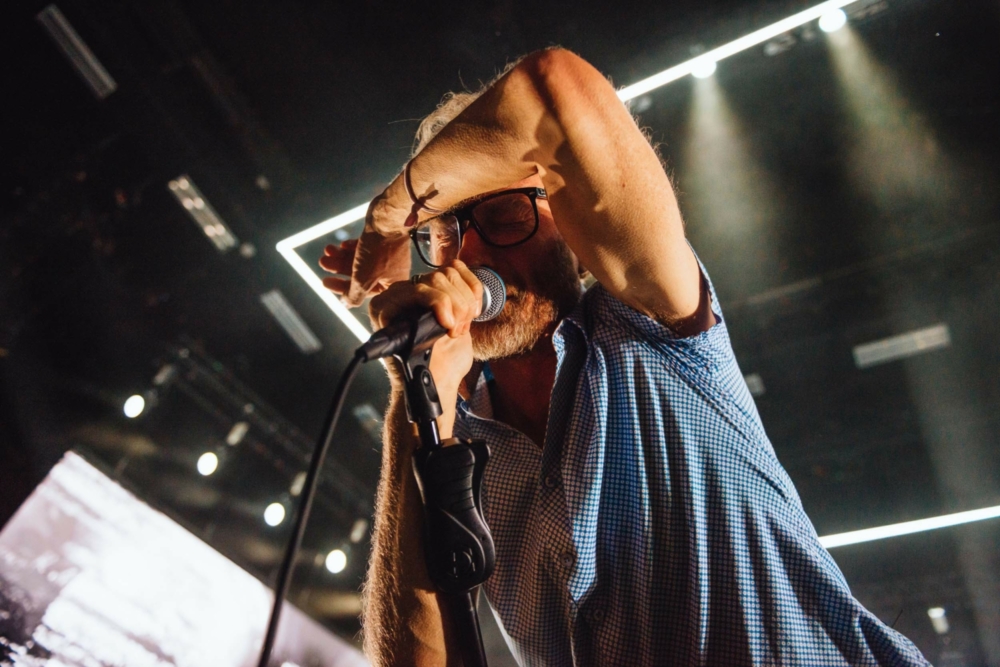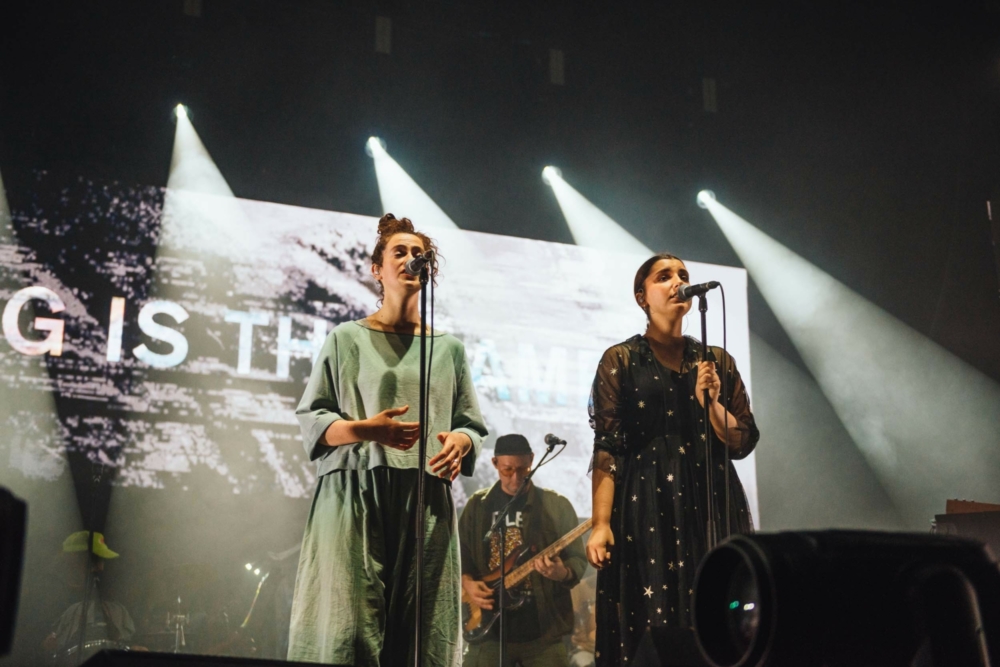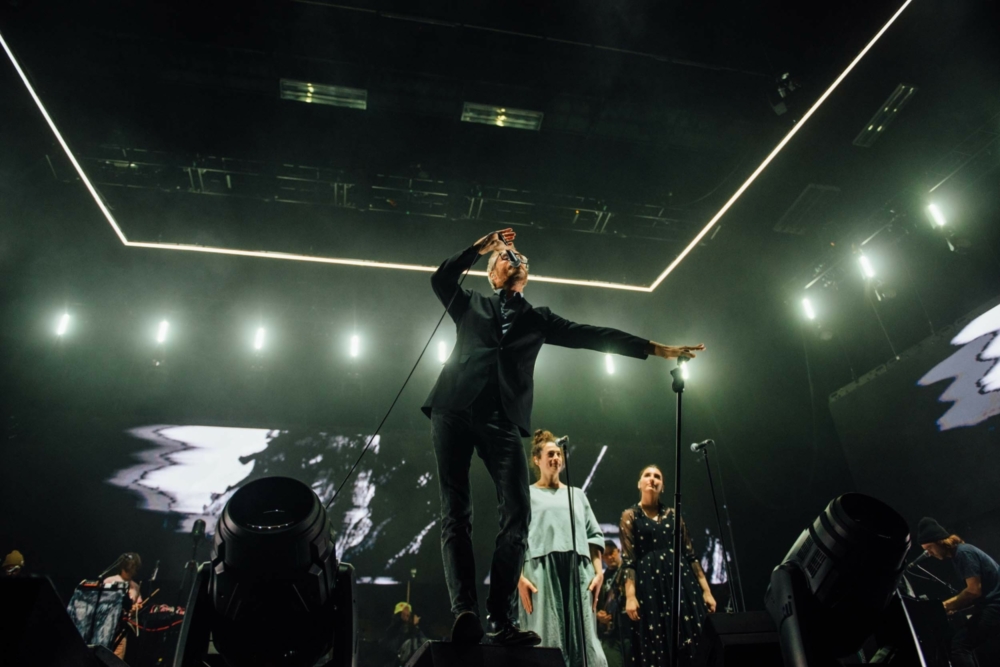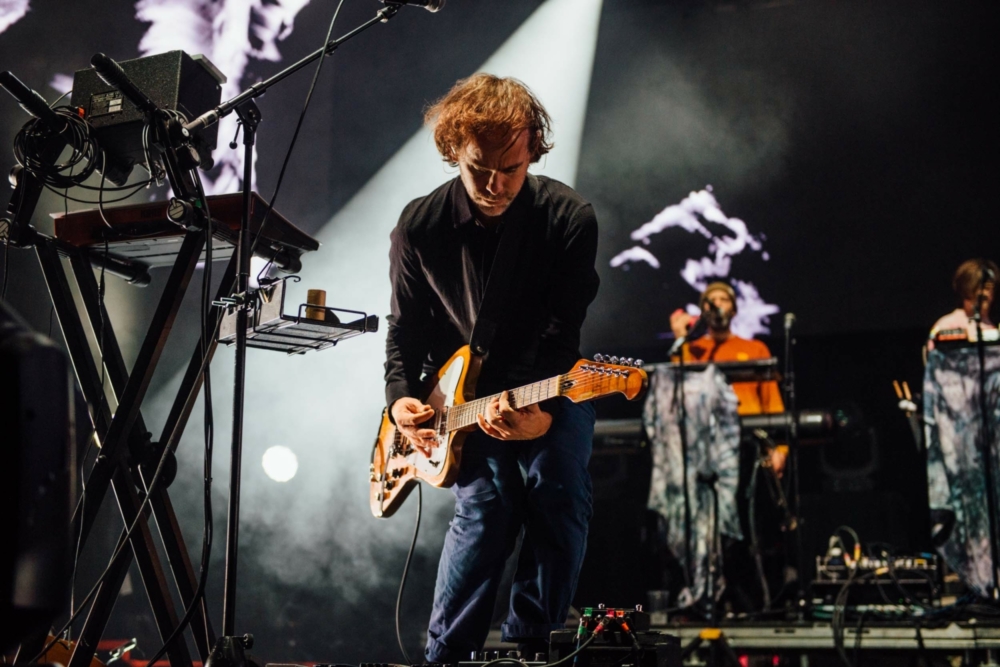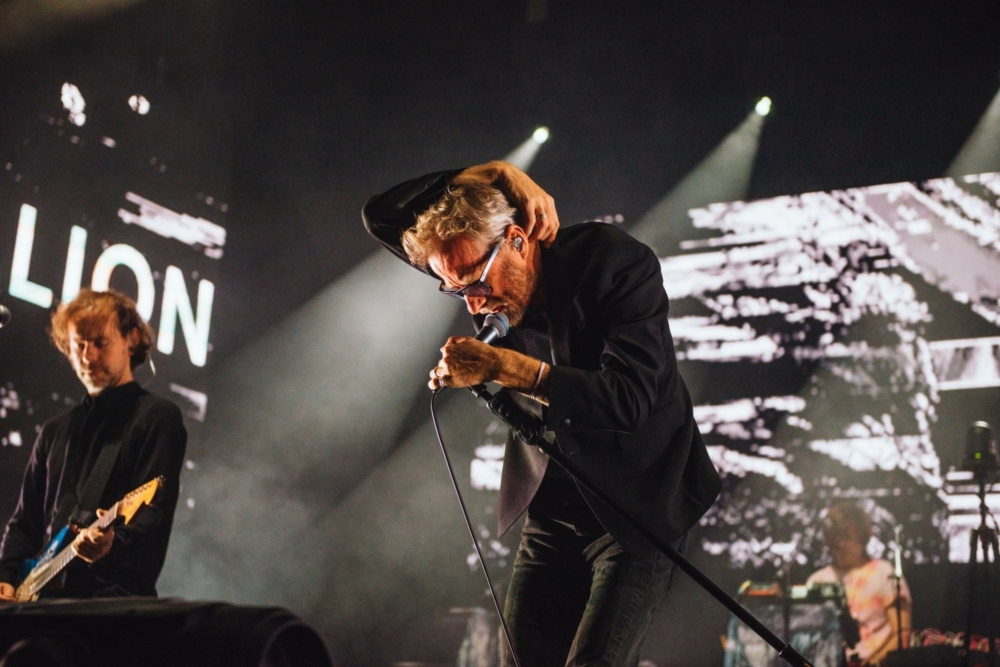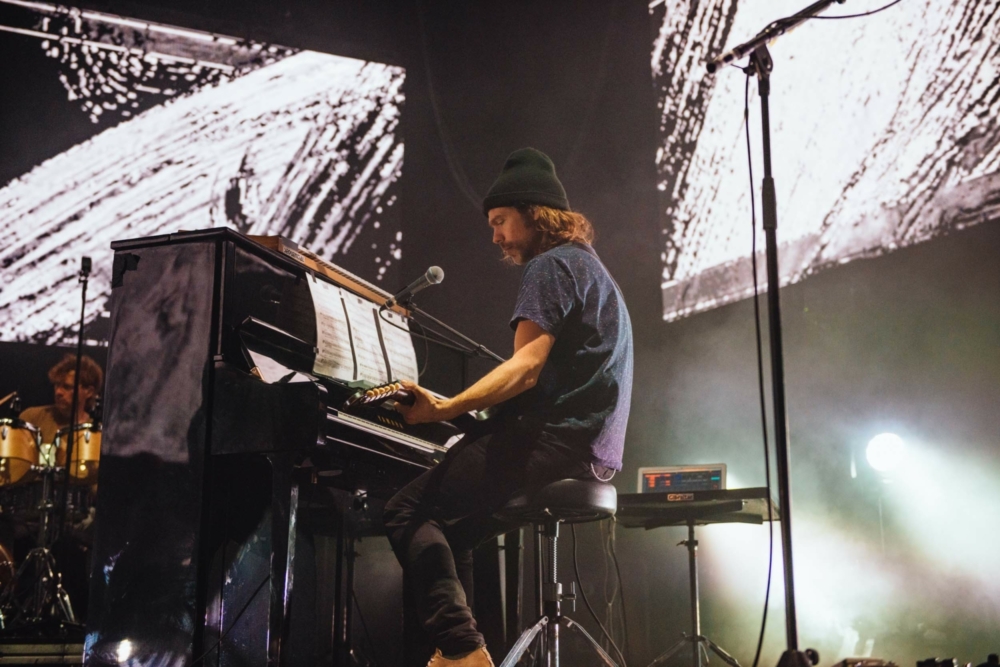 Get your copy of the latest issue
Read More