Live Review
Vampire Weekend, EartH, London
21st March 2019
Despite taking several years away from the live arena, this is a band still holding onto their creative peak with ease.
It's been an incredible six years since Vampire Weekend last played a show in London but since then, Ezra Koenig hasn't exactly been slacking. Since the release of their last album, 2013's 'Modern Vampires of the City', the frontman has been hosting a fortnightly radio show on Beats 1, wrote and produced an anime series for Netflix and also completed the small feat of having a real-life human baby with actor Rashida Jones. All in all then, it's not like the band have disappeared completely from public view.
Yet there's a palpable excitement in the air tonight at the return of the New York band at some of their first European shows since the departure of founding member Rostam Batmanglij in 2016. "We're just getting back into the swing of things," Ezra announces towards the beginning of the set, apologising for the band's absence, perhaps the only human on this entire planet that could somehow make wearing socks and sandals, as he does tonight, not an abhorrent crime against humanity. "It's been too long!" insists one audience member, to which Ezra quips back smoothly with "let's not dwell on the past".
He may not want to focus on the past, but tonight's show feels more like a retrospective than a showcase of new songs. Although fourth album 'Father Of The Bride' is due out in a few weeks, they stick to previously released singles rather than giving any previews of new tracks. EartH as a venue ("one night on earth!" Ezra jokes at one point), with its amphitheatre-like seating has the benefit of all of the audience having a wide view of the stage (which is packed with the gear and instruments of a seven-person strong touring band, including two drummers); when they open with new one 'Harmony Hall', the bouncing piano line and soaring chorus sends half the room bolting to their feet immediately, while others awkwardly stumble up a minute or two later from the venue's step seats.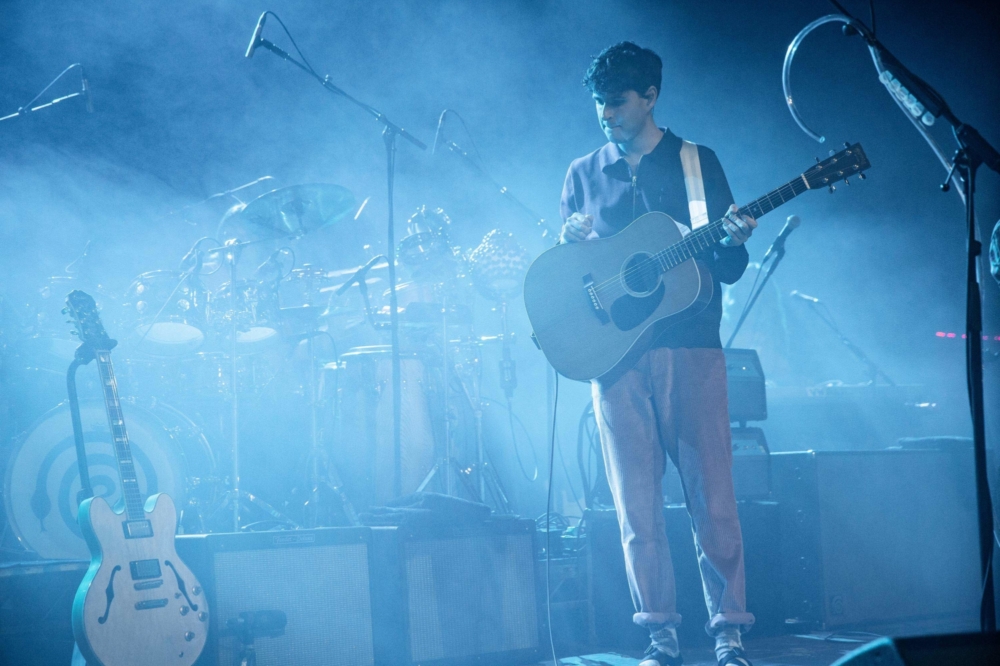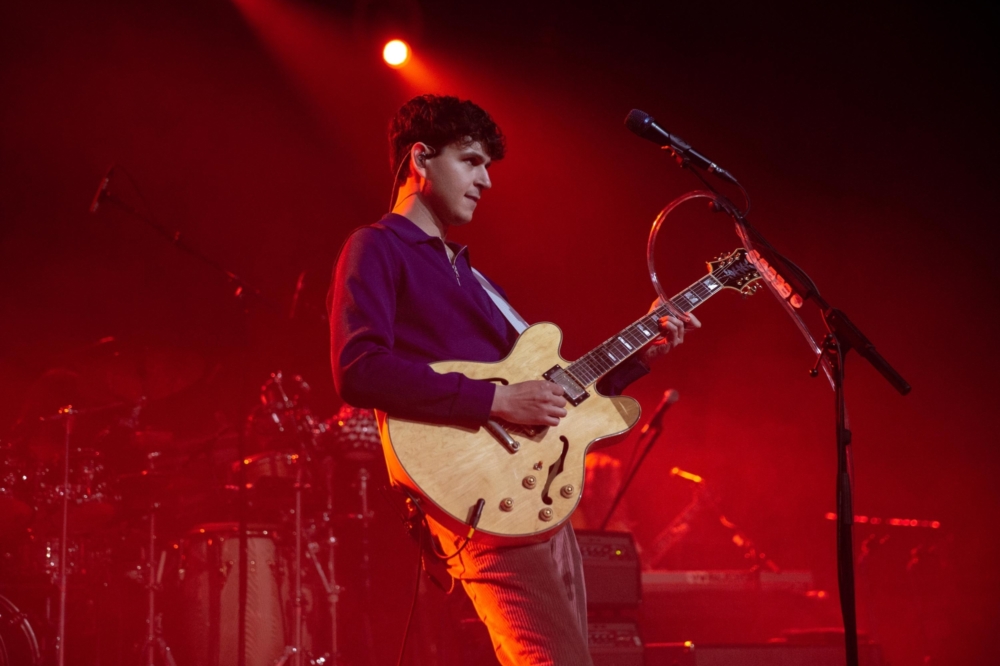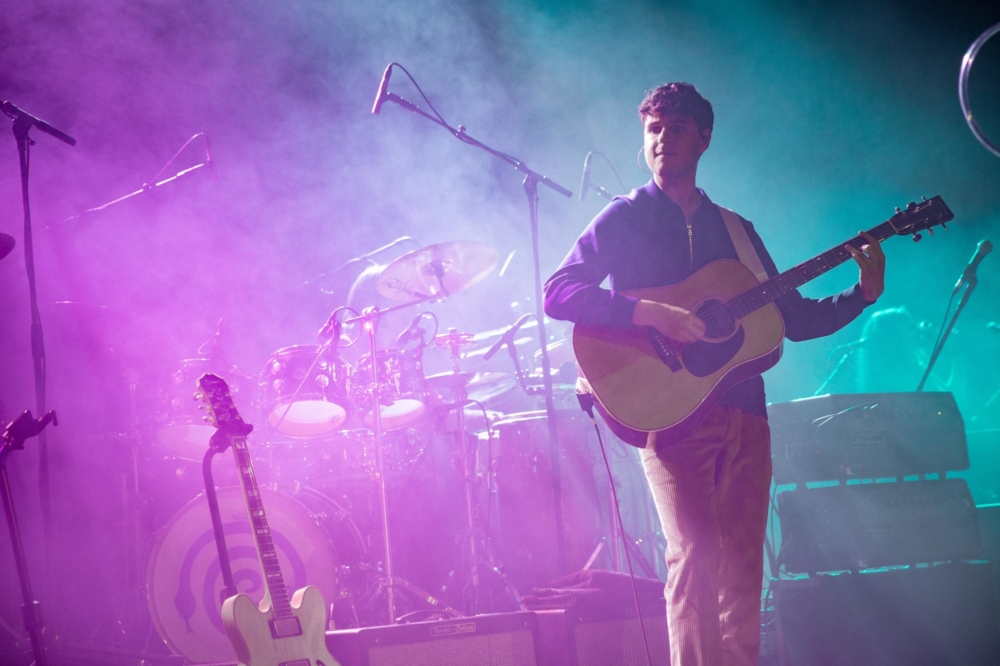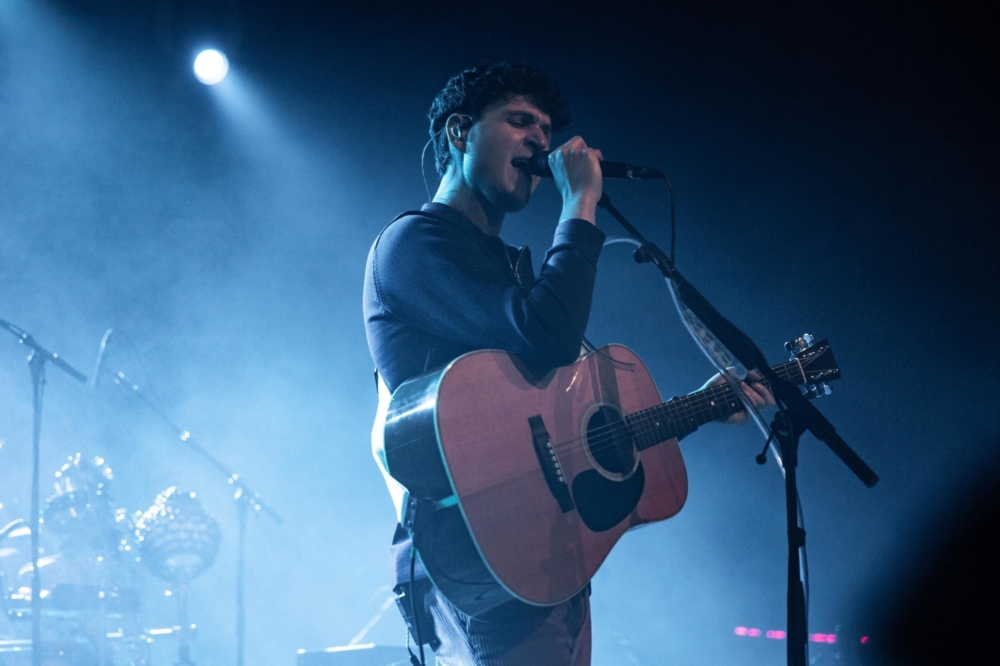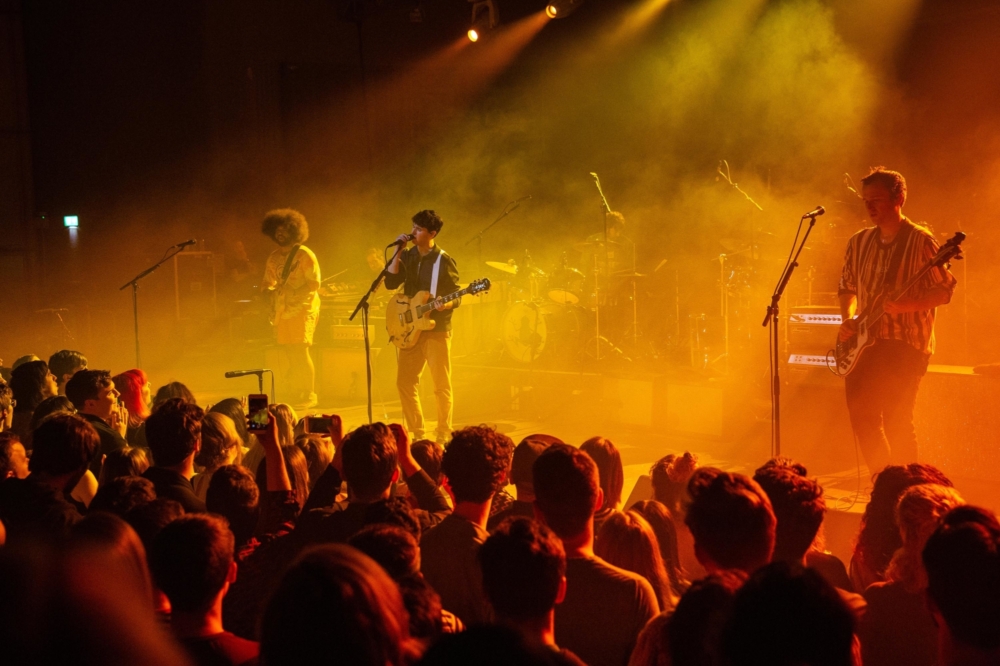 Gentle new album track 'Big Blue' makes its live debut and '2021' receives two renditions: the first as it's heard on the album and the second, arriving straight after, a piano version which ends with Ezra comically squawking the chorus via a 'talk box' device that makes his voice sound like a kid at a birthday party that's swallowed too many helium balloons. 'Sunflower' begins as the gleeful bop as it sounds on record, before launching into a roaring, jazzed-up electric guitar number, thanks to guitarist Brian Robert Jones.
It's a set that's playful and creative, spanning an hour and forty-five minutes and including a six-song encore made up of Ezra bravely taking song requests from a chaotic crowd. But as classic and turbulent crowd-pleasers such as 'A-Punk' and 'Oxford Comma' suggest, despite taking several years away from the live arena, this is a band still holding onto their creative peak with ease.

Get your copy of the latest issue
Read More