Festivals
Ypsigrock 2018
9th-12th August 2018
Is this Europe's most picturesque festival? Almost certainly, yes.
These days in festival land, you need more than a comedy tent and a few craft beer stalls to stand out. With the European circuit more saturated than ever, it means that even a massive line-up doesn't guarantee success and more and more punters are searching for something genuinely original to spend their hard-earned buck on.
A European festival jaunt essentially equals a holiday, and where better to spend a sunny summer weekend than in one of the most beautiful and untarnished places in the whole of the god damn continent? See, while many weekenders can boast elaborate festival sites and picturesque backdrops, Ypsigrock trumps them all without even having to try. Located in Castelbuono - an impossibly gorgeous town ripped straight from a Romeo & Juliet scene - and centred around the castle itself which plays host to the main stage, the festival is truly like no other. It's small (2,500-capacity per day) but perfectly formed, and its evening-focused, no-clash line up means you've ample time to soak up the scenery between bands.
Though most of the action happens on the central stage, Friday daytime plays host to Irish quartet Girl's Names, whose shoegaze-inflected post-punk should really be anathema to the baking heat but somehow works. In the courtyard of the Ypsi Love stage, hosted in the grounds of a natural history museum stuffed to the rafters with taxidermy birds, the band are a hypnotic start to the weekend, setting the tone for a bill that veers largely towards the darker side of the musical spectrum, moving from full-on noise to undulating electronics.
Confidence Man might not fit into that mould - their infectious brand of 90s-tinged dance pop falling into far chirpier terrain, but it would take the most hardened of cynics not to fall for their gloriously tongue-in-cheek show. There are props, from champagne bottles which get ceremoniously popped and toasted to compact mirrors, wryly peered through by singers Janet Planet and Sugar Bones. There are routines - overly sexualised gyrating things blown into such comedic proportions they're simply just funny. And there are costumes changes - long trench coats that open to reveal a giant Madonna-esque cone bra that then proceeds to light up in sequence for the next 10 minutes. It's all so OTT but delivered deadpan enough to prove Confidence Man are fully in on the joke, and it's genuinely excellent.
Next up, Scandinavian singer Aurora has all of the quirk but it's clearly coming from a far more sincere, less cheeky place. Dressed in a green fairy outfit, she's like early days Florence if she'd grown up in a Swedish woodland; undeniably Aurora has presence and pipes, but is it all just a bit grating? Well, maybe.
If there's one band who would never entertain such frivolity, however, it's The Horrors - who make for the perfect gritty tonic as the evening draws to a close. Against the imposing castle backdrop and a stage so swathed in smoke it's almost hard to see the band among it, Faris and his cohorts power through a set that moves from the industrial throb of 'Machine' through the still-mesmeric dance of 'Sea Within A Sea' to the euphoric close of 'Something To Remember Me By'. Having fully regained their mojo with recent LP 'V', it's a set that cements their considerable back catalogue and shows they deserve a place among indie's most well-regarded.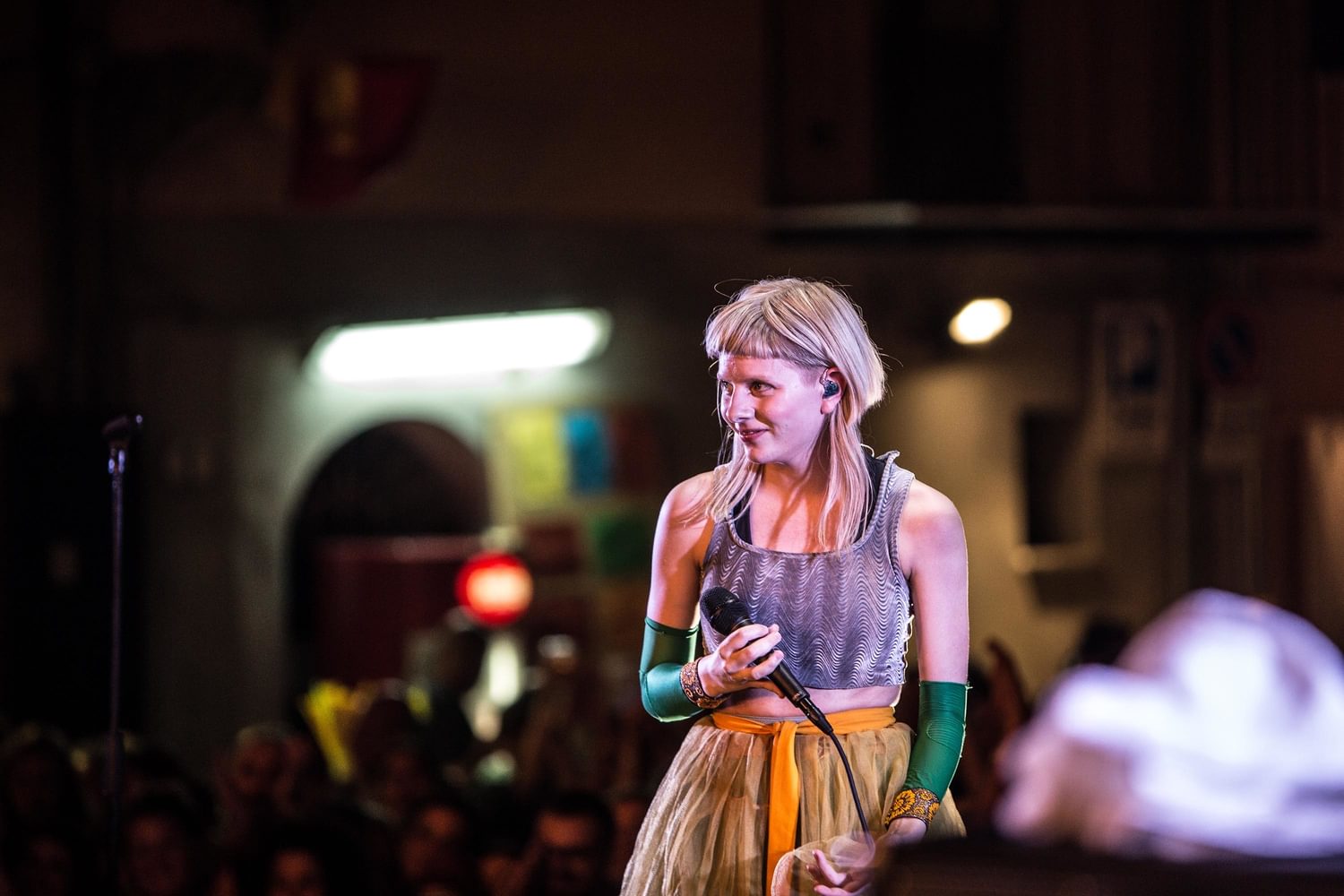 Saturday brings with it a mixed bag - both in its general line up and, more specifically, within the band that open it. Hailing from Atlanta, Georgia, Algiers - featuring former Bloc Party sticksman Matt Tong on drums - are largely excellent. Fronted by singer Franklin James Fisher, who brings guttural soul-flecked vocals to the band's dark-hearted political post-punk, the tracks are immediate and delivered with impassioned gusto. It's synth and bass man Ryan Mahan that adds the confusion, however. Throwing out frat boy dance moves with a backwards baseball cap like he's just discovered nu-metal, it's like he's in an entirely different band to the intense, engaging trio on his right. A perplexing mix.
The Radio Dept. follow, drawing across a 15-year career of dreamy electronic shoegaze. If the band fall in the same bracket as your Belle and Sebastians and the like - more heritage acts still merrily doing the festival rounds despite mainly appealing to an older crowd - then they still land here in Sicily and former hits 'Keen On Boys' and 'Pulling Our Weight' serve them well. It's left to mathy dance lot Vessels to bring the evening home, which they do with one of the only proper party sets of the weekend; Castelbuono gets ravey in tandem.
Seun Kuti - son of legendary Afrobeat pioneer Fela Kuti - might seem like too big a name to land a smaller afternoon slot, but in the open air sun, his joyous rhythms make perfect sense. With a stage filled with musicians, it's a visual as well as an aural explosion that soothes any ailing hangovers and brings us into Sunday.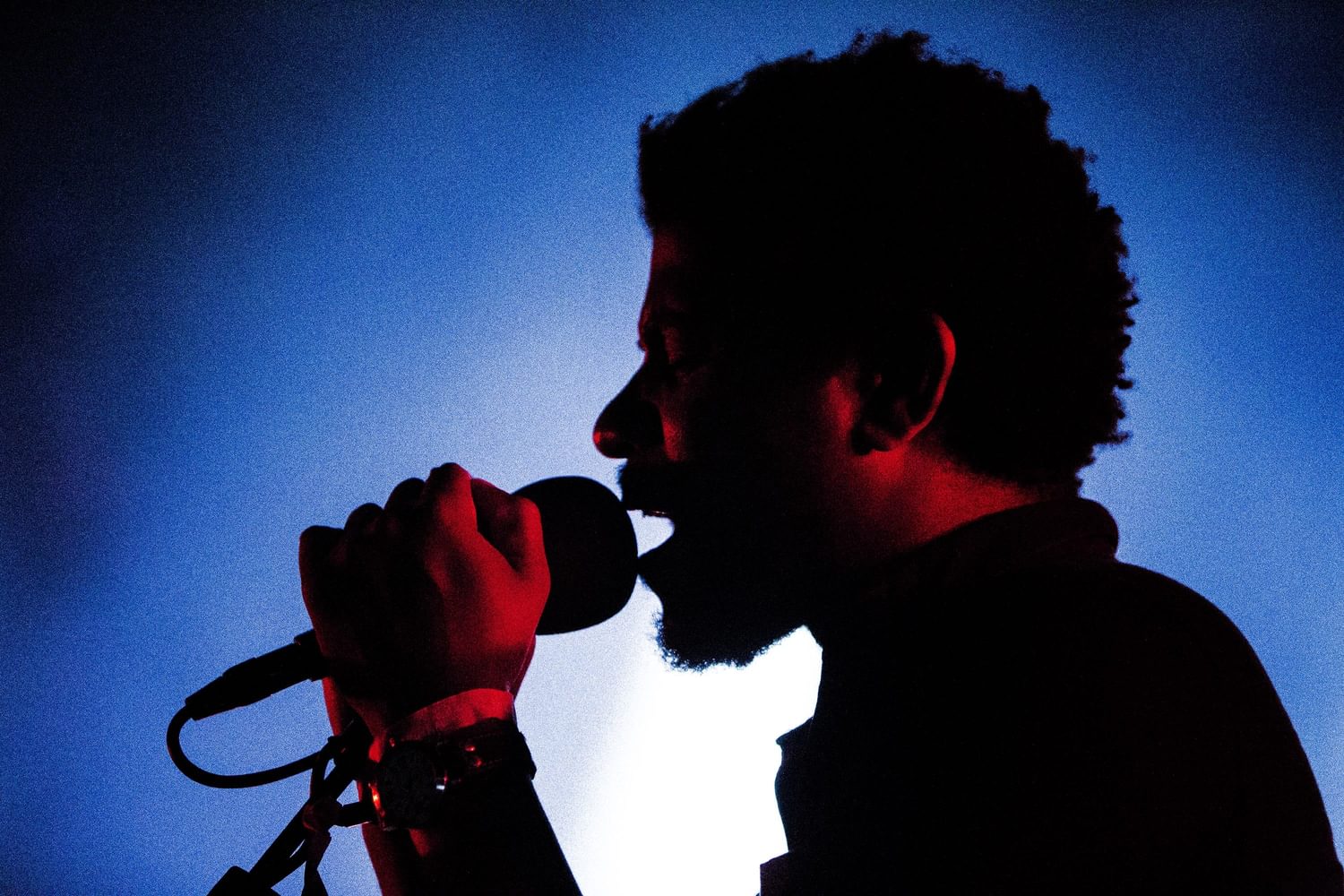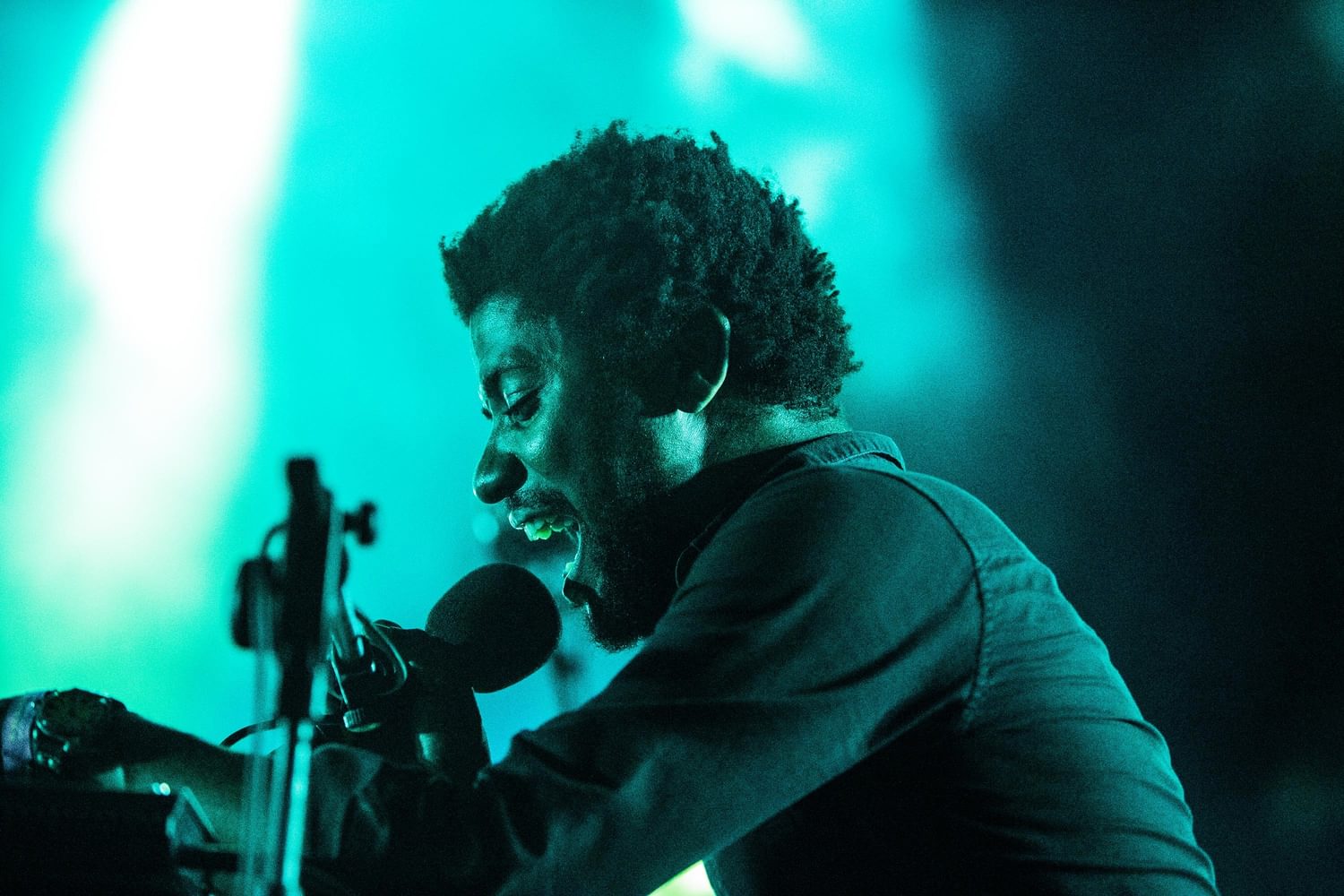 By the time Shame arrive on the main stage, however, there's little soothing to be done. Over the last year, the South London quintet have made their way around the world, gracing stages large and small among all manner of lineups. And yet on basically every one of them, they prove themselves to be the most exciting thing. Tonight is no different. Sure LP 'Songs Of Praise' is a familiar set by now, but the band are never anything less than ferocious. Sean Coyle-Smith's soaring guitars on 'One Rizla' ring out into the night, offsetting the mayhem around him; bassist Josh Finerty runs laps of the stage like a kid doing knee slides at a wedding, while singer Charlie Steen launches himself into the crowd at every opportunity. By the end of their set, the crowd are chanting their name; by giving the most out of anyone, Shame get equally massive amounts of energy straight back.
Rock stalwarts Trail of Dead might not be ones for topless crowdsurfing these days, but it doesn't make their antagonistic noise any less exciting and brutal. Dressed all in white, their set is anything but angelic and tees things up for a final full stop from Scottish legends The Jesus and Mary Chain. After an evening of visceral thrills, the band's hypnotic washes of noise are more of a subtle kick than a blast around the face, but in the surrounds of the dimly lit castle you can't help but fall into the abyss with them.
European festivals take note: Ypsigrock might be the smaller kid on the playground, but it's packing an almighty punch.