Our Girl - Being Around
There's a positive message resounding beneath this gem's rough-hewn exterior.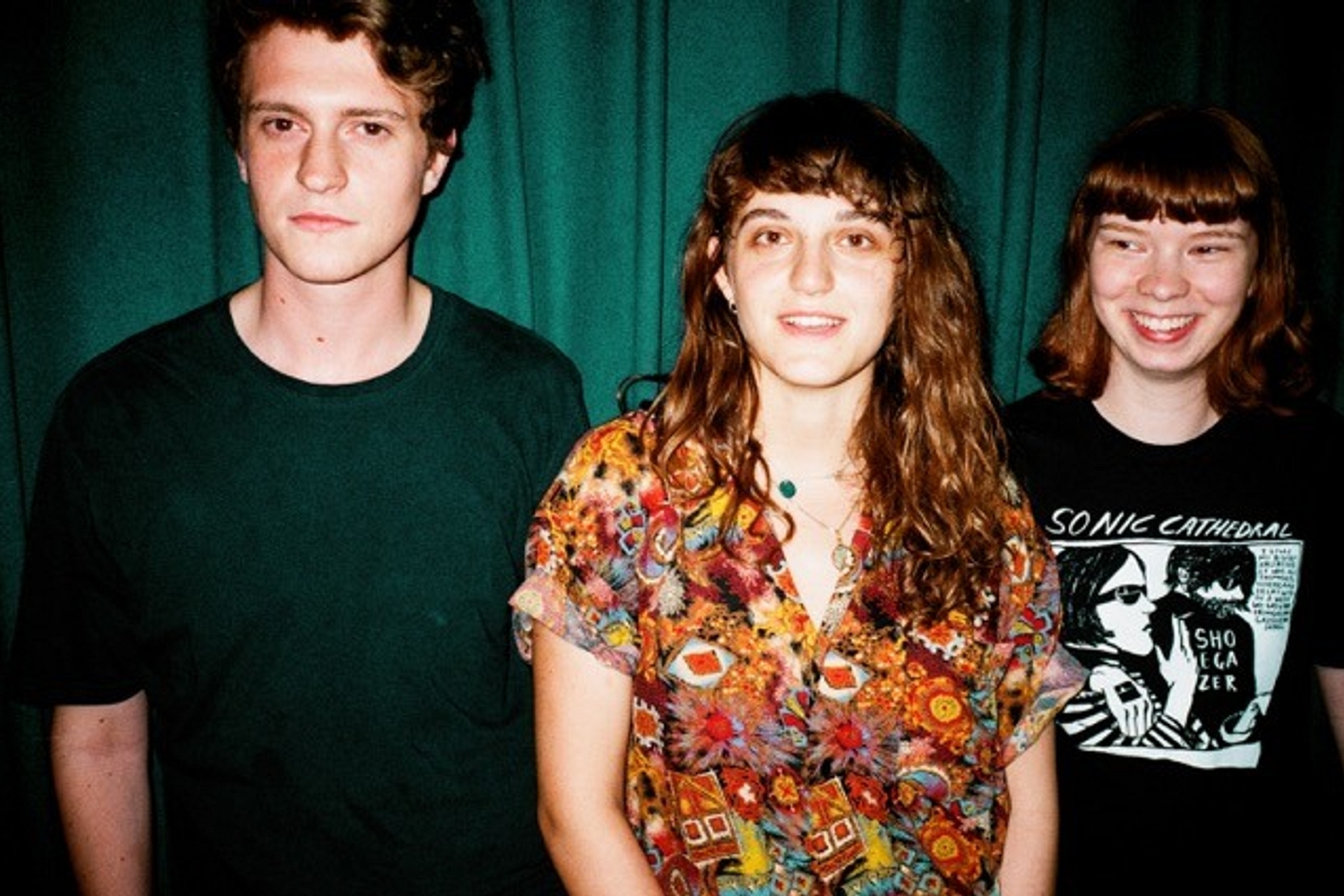 You'd think Soph Nathan in particular might struggle to fit in allocated hours for napping these days; besides maintaining an outstandingly colourful shirt collection, and shredding guitars for The Big Moon, she also fronts ace trio Our Girl. Signed to Cannibal Hymns - the same Brighton label backing the likes of Dream Wife, Abattoir Blues, and TIGERCUB - the band specialise in inward-looking, complex meshes of haze. Our Girl's latest, 'Being Around' is their most ambitious yet.
"I can feel it taking shape," Nathan sings over spiny guitars, the strings bending wildly across fret-boards like a sherbet-fuelled snake on the run from the local zoo. Drummer Lauren Wilson provides 'Being Around's dulled pulse, muffled snares peering around the cavernous arches of Josh Tyler's basslines. Vaguely nodding towards shoegaze, like a nonchalant half-glance at scuffed-up shoes, 'Being Around' focuses on stepping out - feet in sync - with friends, too. There's a positive message resounding beneath all of its rough-hewn exterior, and Our Girl sound all the better for it. With a debut EP 'Normally' now on the way, they're only set to make more waves still beyond Brighton's pebbly beaches.
Photo: Charlotte Patmore
Our Girl's debut EP 'Normally' is out on 18th November via Cannibal Hymns.
Read More
Featuring James Blake, Romy, Marika Hackman, yeule and more.