Album Review
A Sunny Day In Glasgow - Sea When Absent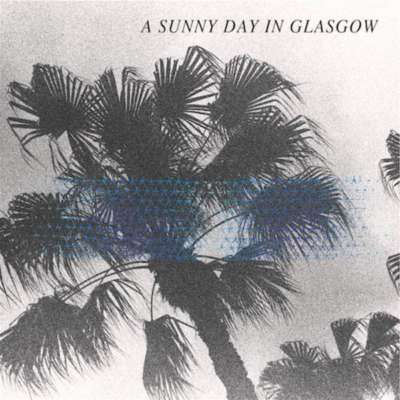 A Sunny Day in Glasgow feeling rosy cheeked, fresh-faced and wide-eyed for the first time in their career.
Label: Lefse Records
Released: 4th August 2014
Even the most nostalgic, most bittersweet, most cherished memories couldn't form a scrapbook as joyous and mesmerising as A Sunny Day in Glasgow's third record, 'Sea When Absent'. Chocker-block with an infinite amount of intricate fleeting moments within its 11 tracks, 'Sea When Absent' is A Sunny Day in Glasgow feeling rosy cheeked, fresh-faced and wide-eyed for the first time in their career.
Right from the get go of opener 'Bye Bye, Big Ocean (The End)', it's clear that things are vastly different this time around. This is the first time that the band have worked with an outside producer, and Jeff Zeiglar (The War on Drugs, Kurt Vile) has done a fantastic job of breaking the band wide-open and homing in on their strongest aspects, refining and improving on everything that made them so great in the first place. 'Bye Bye, Big Ocean (The End)' is widescreen and serene - it's the difference between the black-and-white broadcast of their previous LP 'Ashes Grammar' and the new full colour standard that's introduced on 'Sea When Absent'.
As the record meanders without fault through its mammoth world of freakishness and frenzy, it's hard not to find yourself tapping or nodding along to every eccentric earworm that breaks through from under the dark, dystopian surface. Whatever the scale is, ASDIG cover it all erratically and unpredictably - 'Boys Turn Into Girls' embraces their Kraftwerk-esque crunchiness, while closing track 'Golden Wave' culminates the record in pure, unadulterated pop joy. The ride might be seamless and smooth, but what's behind every corner shifts with every moment.
What's more is that vocalists Jen Goma and Anne Fredrickson no longer feel like other instruments lost in the chaos - they're pushed to the forefront amongst the blistering, ethereal racket and become focal points for much of the album. At times it feels like they're heroines of a post-modern science fiction film, battling against the androgynous clinks, clanks and crunches of futuristic machines ('In Love With Useless (The Timeless Geometry in the Tradition of Passing))'. At other times, it feels like the spotlight is shining down on them in dreamy, ethereal euphoria ('Crushin''). It's no easy feat for a band to push themselves to the absolute limit, and with every shimmering strum of a guitar and shattering bassline of Sea When Absent, it's clear ASDIG are giving it their all.
More like this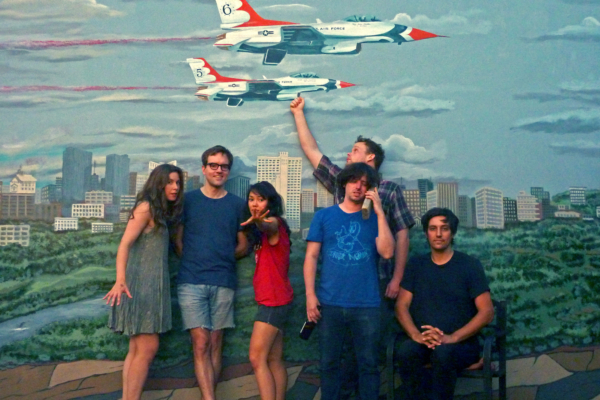 'Planning Weed Like It's Acid / Life Is Loss' comes out this Friday.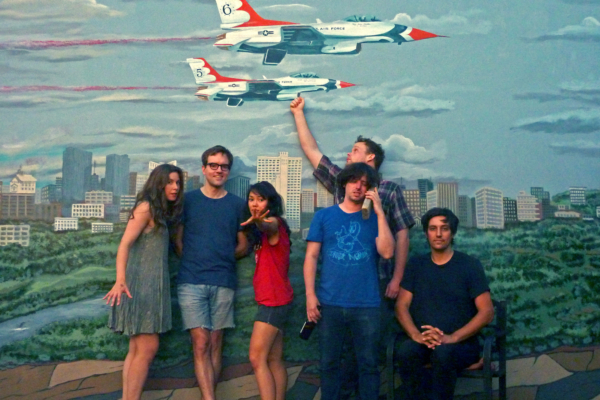 Band share new track 'Shut Your Mouth, It's Christmas'.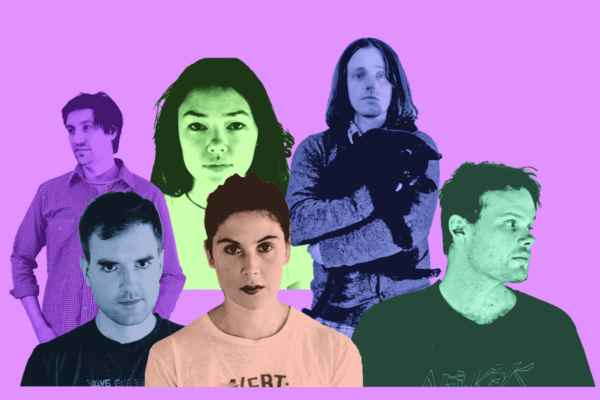 Ben Daniels and Jen Goma back up their sensory overload of a new record, 'Sea When Absent'.