Matt Mahurin will be behind the artwork for Muse's new album 'Drones'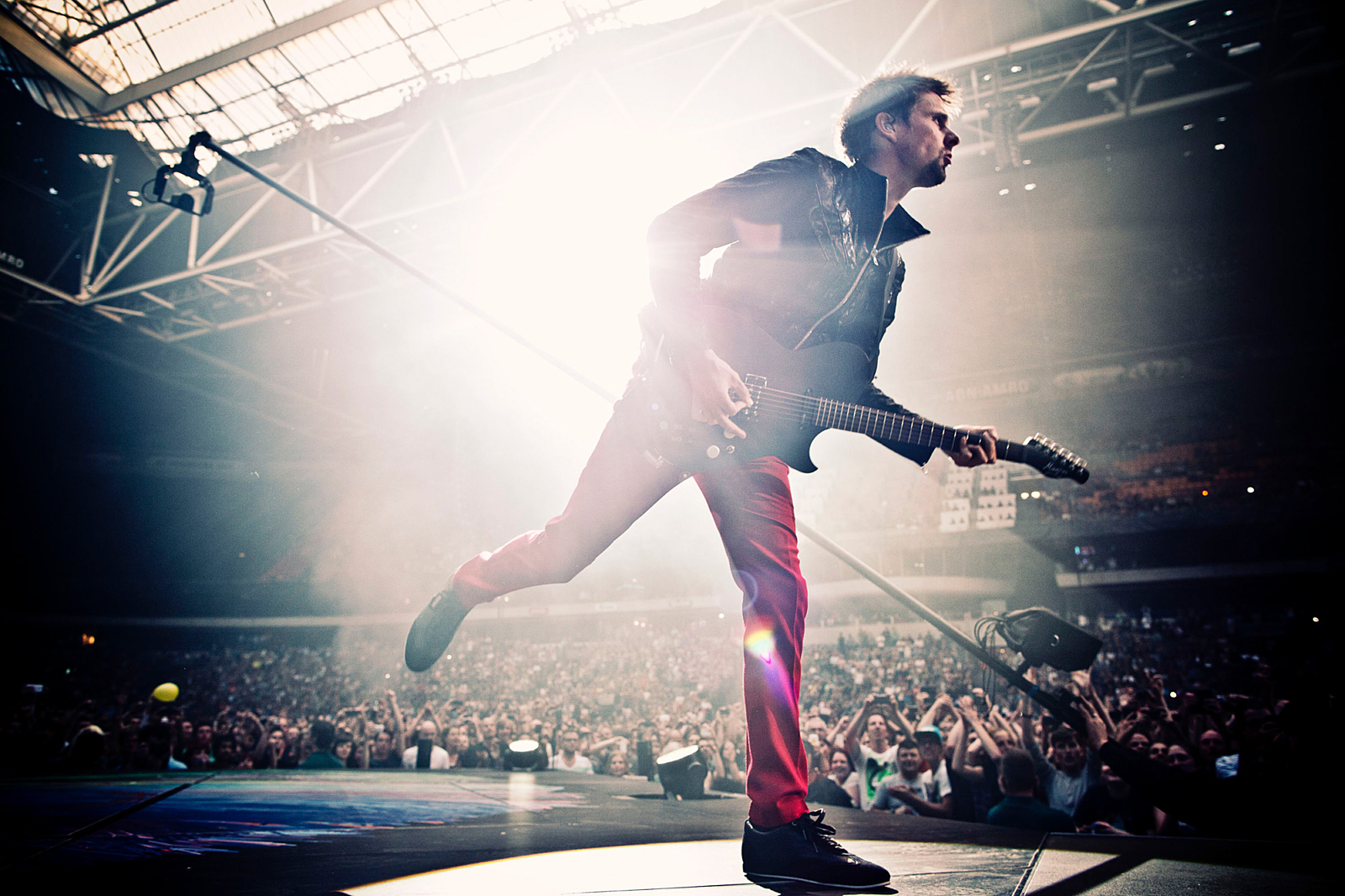 The American illustrator, photographer and director will be "doing the photography, illustration, and designing of the package".
Information surrounding Muse's seventh album is slowly emerging from all corners of the internet. Following on from some heavily edited magazine covers taken from 'The Resistance' and 'Black Holes and Revelations' eras posted on the band's Instagram page, it seems the beast is awakening.
In a post on his blog, American illustrator, photographer and film director Matt Mahurin has confirmed "I have begun working on the next album for the band Muse. I will be doing the photography, illustration, and designing of the package. I will also be doing some motion work that will support the still images." He then goes on to confirm the album title as well as potentially revealing the meaning behind it. "The album title is 'Drones' - a word offering a dark and intriguing exploration of the potential virtues and abuses that come with control, responsibility, and purpose."
The blog post also shares the steps Matt Mahurin undertook to land the role and a post on his instagram says he's "Scheduled to shoot The Guys 2.22.15."
Matt Mahurin has directed music videos for U2, Tracy Chapman and Metallica, who share a management company with Muse. He also directed the video for Tom Waits' 'What's He Building', which Muse used as entrance music for their Origin of Symmetry tour, as well as their headline set at Reading and Leeds in 2011.
According to a tweet from their media manager and long time friend, Tom Kirk, 'Drones' has been recorded, but still needs to be "mixed, mastered, packaged, sat on, groped, listened to again & then #Released"
'Drones' is also the name given to male honeybees. Last month Kirk tweeted a photograph of bees and a few months ago Matt Mahurin shared this painting. Could this be the inspiration for the artwork for the album?
And if that's not enough, how about a clip shared from inside the studio? Riffs ahoy!
'Drones' is the followup to 2012's 'The Second Law'. The band have confirmed a number of festival dates, including headline slots at Download and Bilbao BBK Live.