Most humble reaction OF ALL TIME
"I thought Beyonce was going to win" - Beck responds to Kanye's mini-stage invasion at the Grammys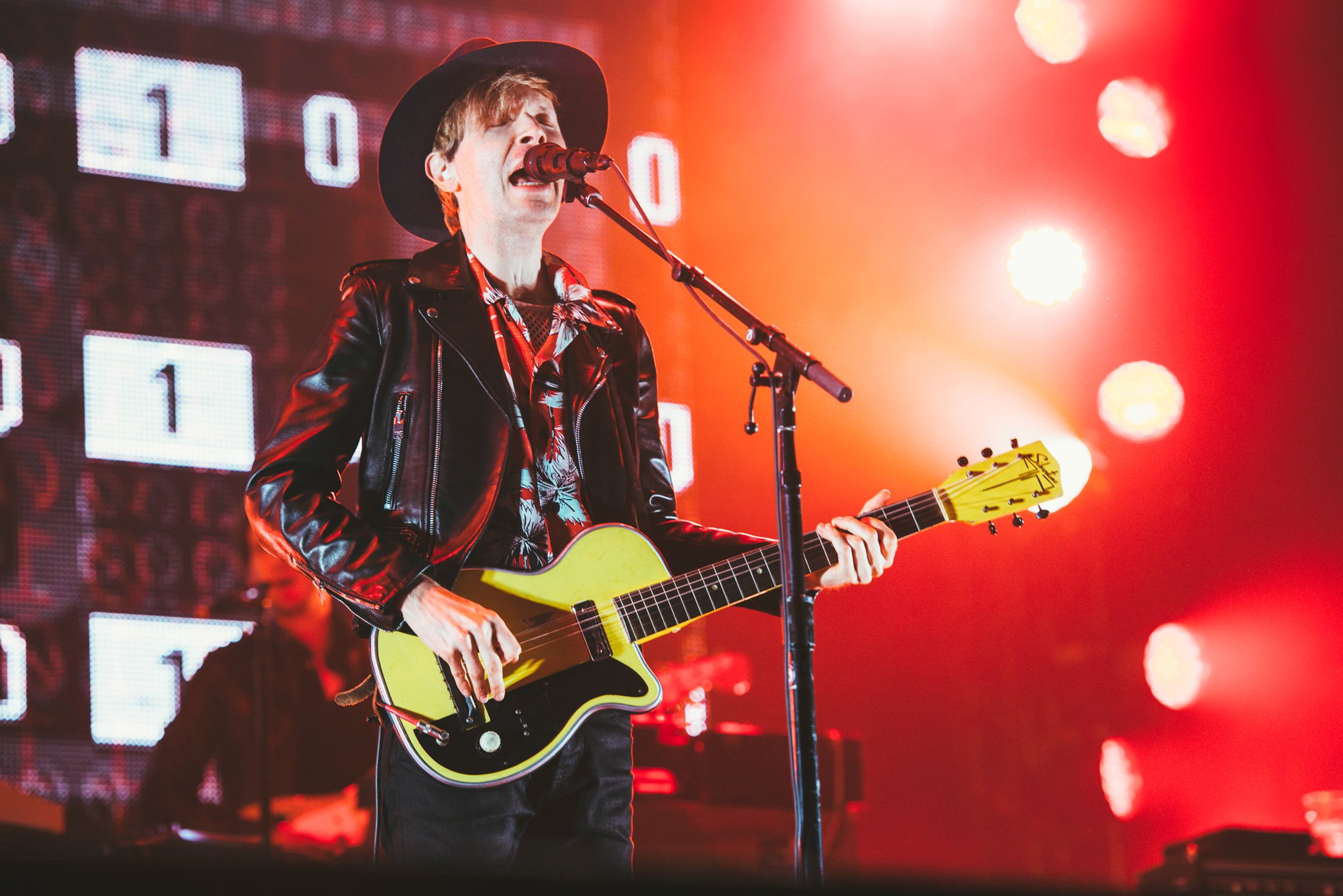 Best album winner responds gracefully to Kanye's "artistry" dig.
At last nights Grammys, the defining moment arrived right at the end when Beck picked up the best album award for 'Morning Phase', with Kanye West promptly invading the stage to perform a mini-repeat of his 'Imma Let You Finish', Taylor Swift-gate, claiming Beyonce should have picked up the prize.
Beck took to the stage to receive his award for 'Morning Phase', with Kanye soon following. He was only up there for a couple of seconds, but a post-awards interview with E! showed that he was deadly serious in believing Beck shouldn't have won.
"Beck needs to respect artistry and he should've given his award to Beyonce," he said in a video interview. "I just know that the Grammys, if they want real artists to keep coming back, they need to stop playing with us."
Shortly after, Beck offered a humble response to the madness. Speaking to US Weekly at a Grammys after-party, he said: "I was just so excited he was coming up. He deserves to be on stage as much as anybody. How many great records has he put out in the last five years right? I still love him and think he's genius. I aspire to do what he does."
Asked whether Beyonce should have won best album, he replied: "Absolutely. I thought she was going to win. Come on she's Beyonce!"
Watch Kanye's post-Grammys interview with E! below.