Peanut butter vibes:
Joanna Gruesome stream 'Last Year' from new album 'Peanut Butter'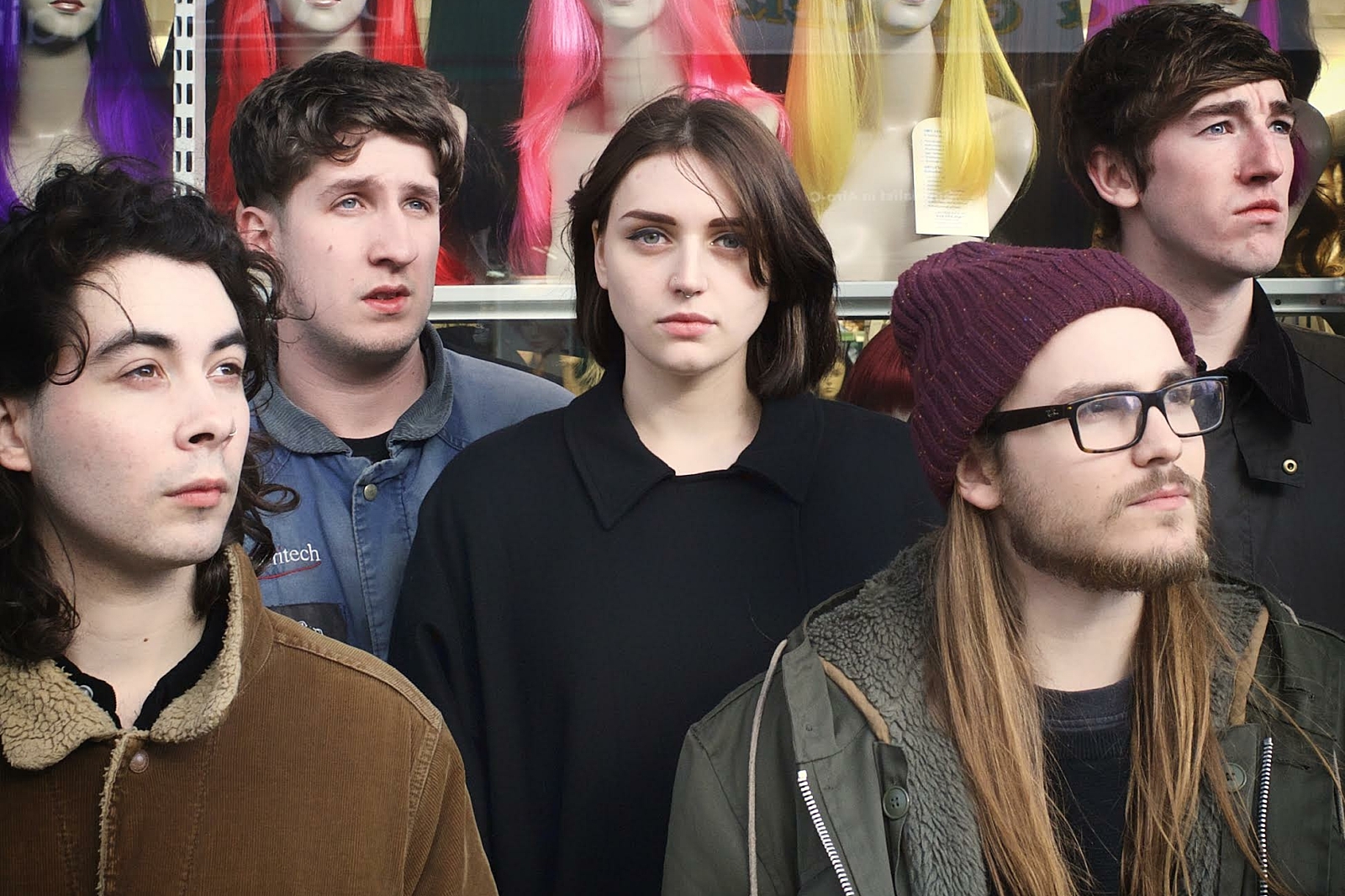 Group's second LP is out this May.
Joanna Gruesome have unveiled 'Last Year', the blitzing lead track from their new album 'Peanut Butter'.
The follow-up to 2013's 'Weird Sister' is out 11th May via Fortuna Pop! (2nd June via Slumberland in North America). Stream 'Last Year' below.
Guitarist Owen Williams had this to say about the album: "We tried to make it shorter, more economical and attempted to pack as many hooks and screams in as quickly possible in order to avoid short changing the consumer or wasting her/his time. Lyrically it's more obtuse and surreal but also attempts to mock trad masculine rock themes whenever things do get more lucid. But then sometimes musically we embrace them by doing stupid guitar solos. Sometimes it's narrative based but a fair amount of it is obtuse, word collage type stuff about radical politics, fancying people and peanut butter."
Speaking to Will Richards last month, the band said: "There are moments on 'Weird Sister' where we were clearly looking to incorporate other styles and be something else but weren't quite there yet, but I think this album is representative of us right now."
Read the 2015 DIY interview with Joanna Gruesome in full.
Tracklist:
01 Last Year
02 Jamie (Luvver)
03 Honestly Do Yr Worst
04 There is No Function Stacy
05 Crayon
06 I Don't Wanna Relax
07 Jerome (Liar)
08 Separate Bedrooms
09 Psykick Espionage
10 Hey! I Wanna Be Yr Best Friend