Album Review:
Drenge - Undertow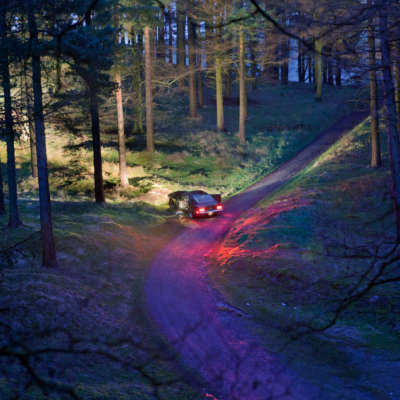 A band finding their feet before taking to the skies.
Label: Infectious Music
Released: 6th April 2015
The magic of Drenge's debut album arrived long after its initial release. As they tore up festival stages and cemented themselves as one of the UK's finest live acts, brothers Eoin and Rory Loveless discovered a new belief. By no means standard-fare on record, tracks like 'Bloodsports' and 'Fuckabout' found another gear on stage, the latter rinsing anthemia for all its worth. They became a band to believe in.
Step two is 'Undertow', a journey of self-discovery, confidence abounding like limits simply don't exist. Departing their hometown of Castleton, Drenge end up 'Running Wild' - their new LP is all about independence, a band finding their feet before taking to the skies.
Assisted by new bassist and childhood friend Rob Graham, both Eoin and Rory up their game. The former's vocals spit like never before, turning standard phrases like "money" into gruesome projections. On 'We Can Do What We Want', he practically fronts a high-speed chase, Drenge surging ahead in the fast lane. The staples of their debut remain, but every aspect is enhanced tenfold. It's like seeing a couple of toddlers turn into superheroes in record time.
'Favourite Son' showcases the band's grimy, no-bullshit undercurrent, raising the tempo for fun. 'The Snake' slices up crunchy guitar parts like it's a sinful hobby, turning a live favourite into a fire-breathing monster. The second half of 'Undertow' perfects the Drenge tradition of pointing forward. Here they explore a darker side, twisting grunge into a new form. 'Have You Forgotten My Name?' is an ominous way to end, while 'The Woods' might be Loveless' ultimate pop moment, a straight up verse-chorus #banger to rival the greats. The brilliance of 'Undertow' is in knowing just how much more Drenge can achieve. Regardless of what happens next, this will always be looked upon as a pivotal moment.
More like this