Have you heard?
Refused - Elektra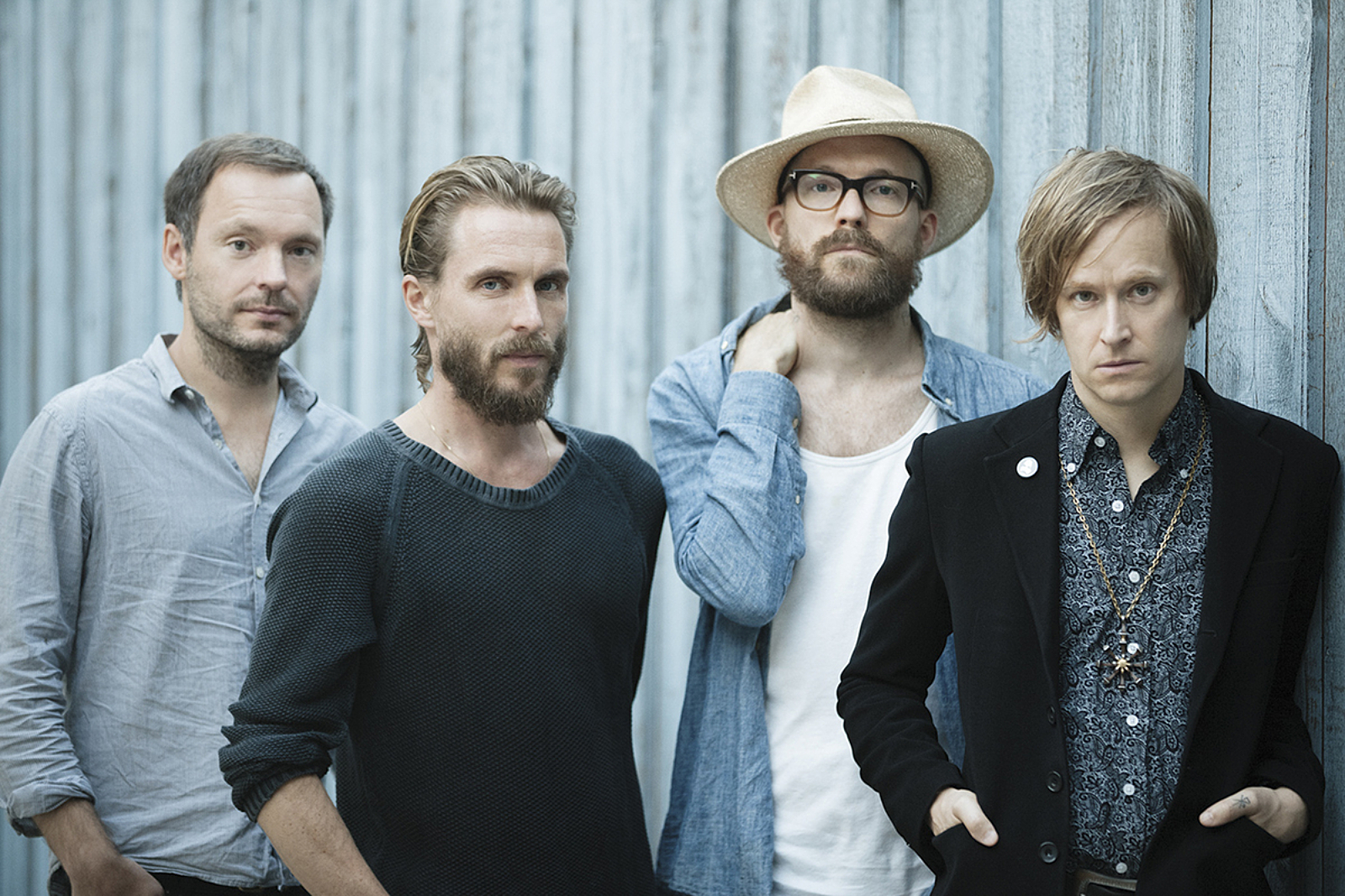 Refused aren't dead. Refused rise again.
Seventeen years is a hell of a long time for a band to leave between new material. When Refused first split, shortly after the release of 'The Shape of Punk to Come', many of the people excited about their return today wouldn't have even been old enough to know they existed. Time away has created legend, though. That album has become required listening; its most famous track 'New Noise' - a defiant battle cry few, if any, have matched since - still hitting rotation on music tv stations. A generation has been raised on Refused, without ever having chance to be part of the story themselves.
Reforming to play shows was originally supposed to be a short term thing, then it became something longer. But gigs are reasonably safe territory when compared to new music. The poisoned chalice for so many returning bands, creating something fresh is so often a road to disappointment. For a band who, when they last released a record, weren't held in the reverential gaze they are today, it's the equivalent of putting it all on black.
But then any suggestions Refused's new album 'Freedom' is a gamble quickly disappear within thirty seconds of opener 'Elektra'. Those explosions of noise and moments of relative quiet, the riffs, guitar lines, thumping beats all tie together into one all-out assault. A baton dropped back in the late nineties is scooped up without even the slightest break of stride.
"Down in the dirt, nothing has changed," screams Dennis Lyxzén, a line immediately drawn straight back to that legacy again. It doesn't weigh them down. Not even slightly. This is no reanimated corpse of a band best left buried, but a singular voice able to do what others simply can't. Refused aren't dead. Refused rise again.