Battle Cry:
Angel Haze shares new track 'Impossible'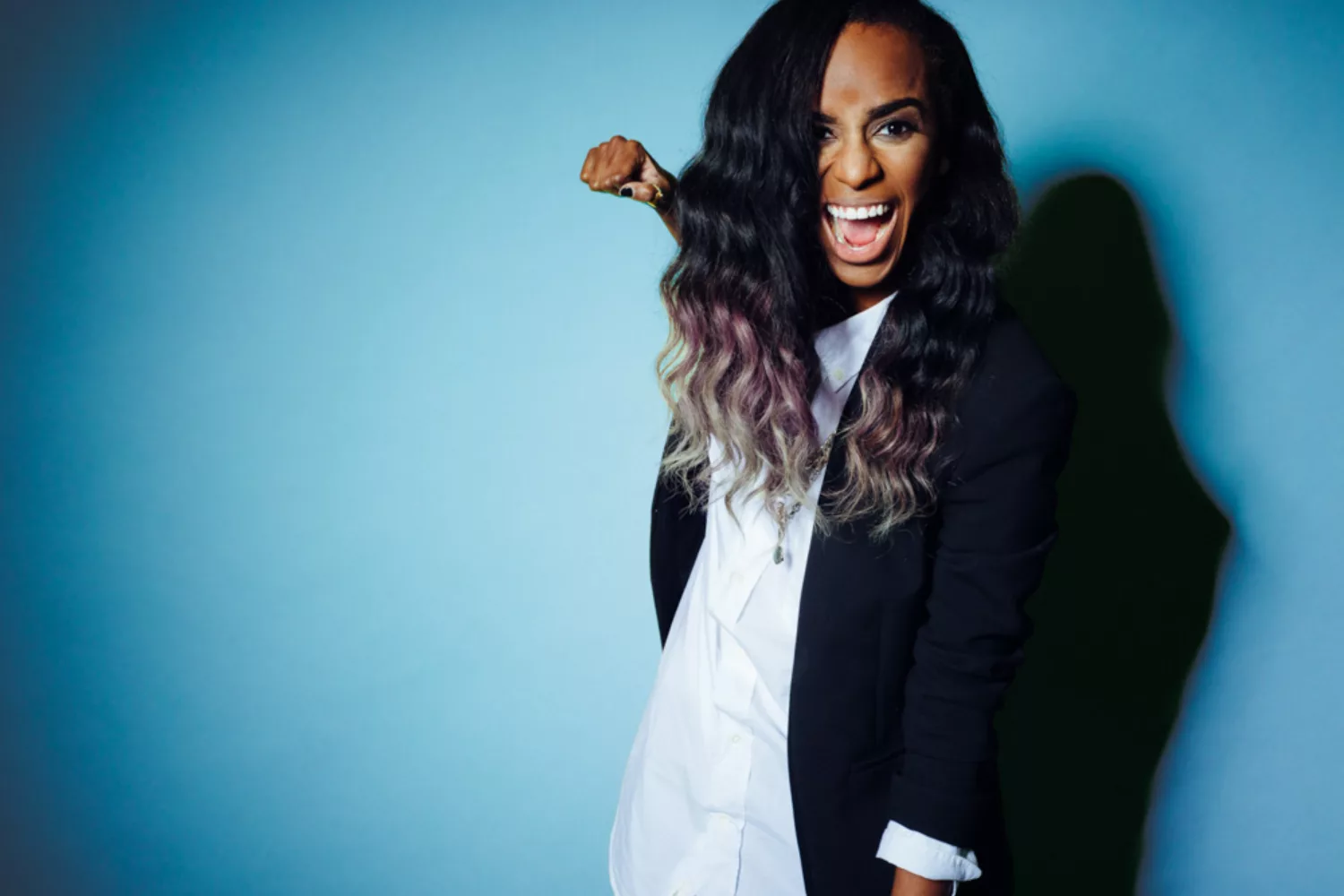 Photo: Mike Massaro
The massive new single follows on from one off releases 'Gxmes' and "Candlxs' earlier this year.
Angel Haze has released a new track, 'Impossible'. Airing for the first time on Annie Mac's Radio 1 show last night, the Tk Kayembe-produced single follows on from their one off releases 'Gxmes' and 'Candlxs' earlier this year. It could signal that the follow-up to 2013's 'Dirty Gold' is on the way.
Update: Angel Haze tweeted that 'Impossible' will feature on a new EP, 'Back To The Woods,' out on Aug 31st.
Brilliantly unapologetic, Angel Haze sticks a finger up to white America, and boasts elsewhere "I'm a junky for fucking semantics," and "fuckboy I'm wild as a buck in the rain". They've never sounded more quick-smart, and powerful, and it's a massive, massive, step-up. Kendrick Lamar comes mind as a point of comparison for Angel Haze's verbal dexterity - that's the kind of progression they're making right here.
Angel Haze obviously sees this single as a landmark moment too, and they changed their twitter name to 'JULY 28' (today's date). A video for 'Impossible' is expected later today.
Listen to 'Impossible' below.

Get your copy of the latest issue