Album Review
Demob Happy - Dream Soda
4 Stars
A frantic, fucked-up mission statement to rival the best of this year.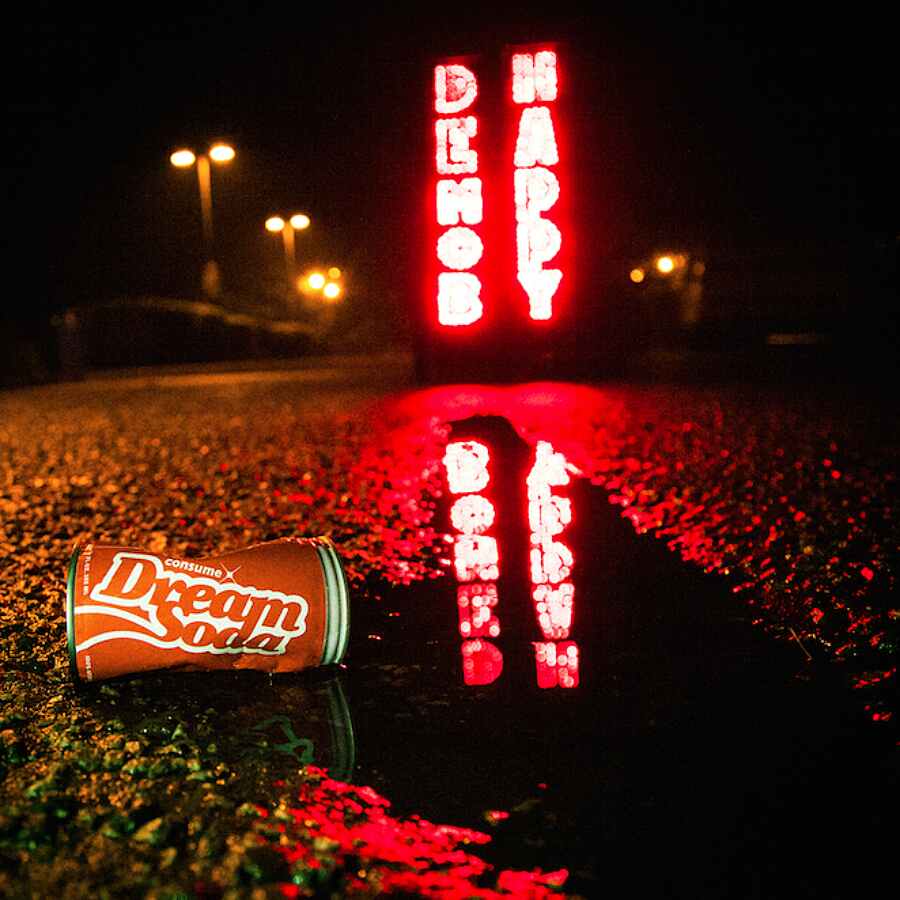 There's a storm brewing. Demob Happy have existed for six years, playing knackered pub venues before being given bit-by-bit promotions up the ranks. They did it their way, though. Hosting impromptu house parties during home city Brighton's Great Escape Festival, they did everything to leave their name top of the agenda when sweaty punters ambled back home. You'd be hard pressed to find a UK city they haven't played. And on their debut album 'Dream Soda', they don't just fight for their place in the running order - they leave no other option.
Led by Matthew Marcantonio - if they made commanding frontmen in labs, he'd be first out the freezer - their first work never threatens to run out of steam. When the relentless, Queens of the Stone Age-nodding charge of 'Succubus' or 'Suffer You' boils down, out steps a thunderous, strung-out beast like 'Junk DNA' - it's the kind of song that'll have Josh Homme booking up the Joshua Tree for Demob's first Stateside trip.
Madness crept into the process with 'Dream Soda'. Hitched up in a cottage as the seasons passed, phone battery run dry fast and the only company they kept was themselves. Closer 'Strange Things' suggests the cabin fever'ed experience has left its mark. "My girlfriend, yeah / she loves me, yeah," growls Marcantonio in a sarcastic, defeatist drawl. "Fuck all the spells you've got running through my head," goes the anti-voodoo chant, but by this point Demob have firmly given in to the darkness.
And with every dose of strange, Demob Happy sound frantically tight-knit, always on the brink of self-implosion. 'Young & Numb' shouldn't be delivered at such breakneck speed, but the wheels keep turning. 'Man You're Wrong' is intentionally languid, but it still arrives more neatly-trimmed than David Beckham's back-in-the-day mohawk. Somehow, the group can be disgusting and foolproof at the same time. 'Dream Soda' is a frantic, fucked-up mission statement to rival the best of this year.
More like this