Update:
Run the Jewels give update on 'RTJ3' - "that's what we're doing all next year until it's done."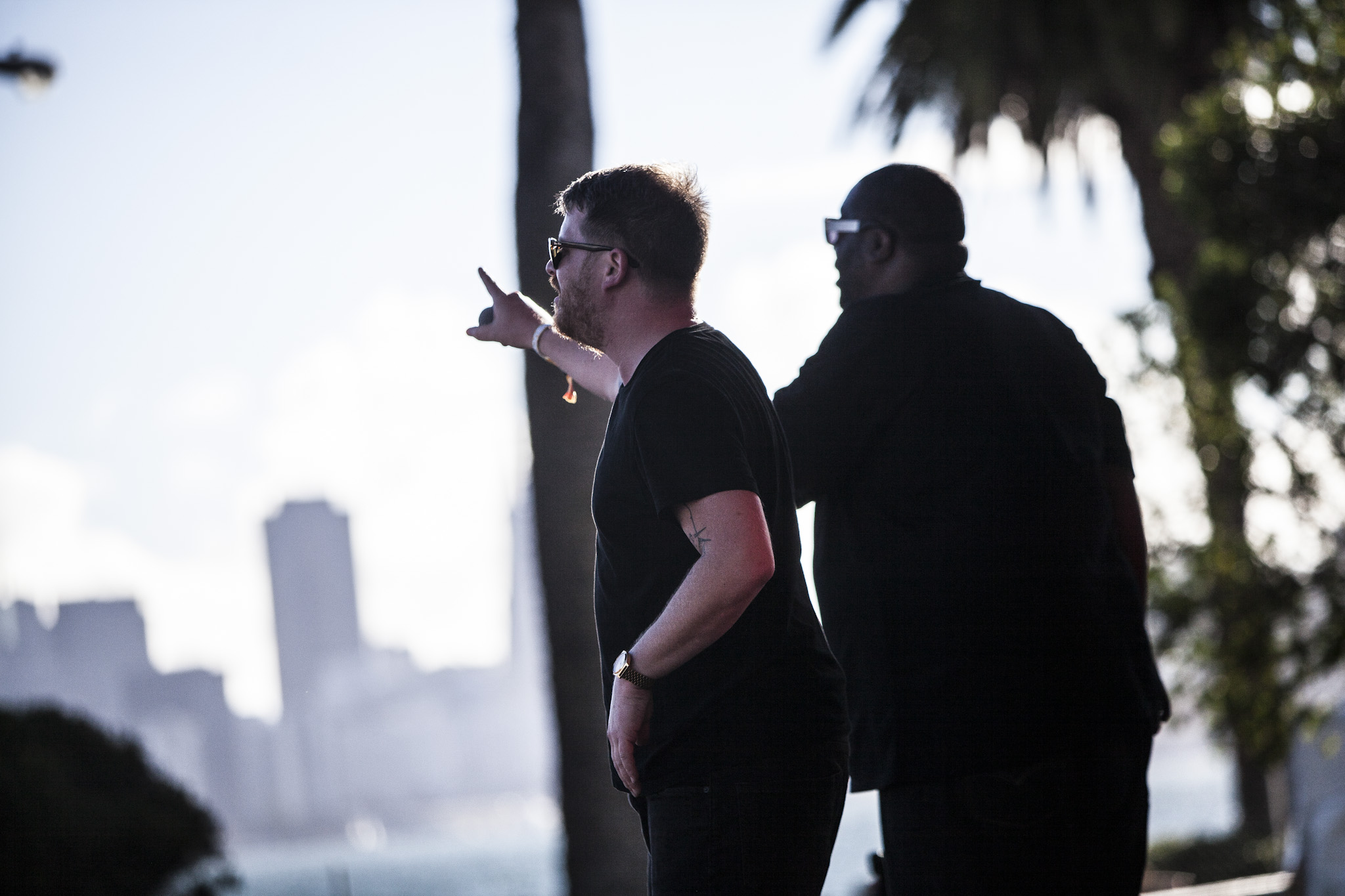 El-P and Killer Mike have "already started some of the production."
Reaching the end of their massive world tour, Run the Jewels have given an update on progress towards their next album.
Speaking to DIY, El-P told us "As soon as I get home, we start Run the Jewels 3." There are already loose ideas starting to form, apparently, and the duo have already made a start on the basics of the record. "We've already started some of the production," El-P added, confirming that in 2016, they will properly head into the studio. "That's what we're doing all next year until it's done."
Killer Mike also confirmed to DIY that Run the Jewels will continue to give their music away for free. "It cuts out the bullshit," he told us. "It cuts out the marketing meeting to try to do people into buying a record that's already leaked. That relationship works really well for us and our audience. We can't tell you that's the secret for everybody in music, but it looks like it worked for us," he said. "You'll probably see us continue to do this."
Earlier this month Run the Jewels put out one off single 'Rubble Kings Theme (Dynamite)' and recently delivered on their ridiculously brilliant promise to re-make 'RTJ2' out of cat sounds. Listen to their new Adult Swim single below.
Photo: Grady Brannan for DIY
WE'VE GOT A FAVOUR TO ASK
We're often asked by potential advertisers about you, our readers. So we'd really appreciate it if you'd offer up a bit of information about you, and your music-loving habits by filling in our 2019 readers' survey.
Click here to reach the 2019 DIY readers' survey.
(Don't worry, none of what we're asking for is personally identifiable - and no questions are compulsory.)