Get Excited About:
James Blake breaking his 'Radio Silence' is set to be one of 2016's defining moments
He's been hanging about in the shadows since that Mercury win, but that 'Radio Silence' looks like it's finally coming to an end.
There's been an eerie silence to James Blake's day job since that big-time Mercury win for 2013's 'Overgrown'. He's not exactly been resting on his laurels - radio shows and setting up a label collective have undoubtedly kept the creative juices a-bubbling - but in terms of steadfast confirmations of new material, the emotional warbler's kept things pretty close to his chest.
'Radio Silence' was announced as the supposed title of that third full-length way back in January, but given that that tidbit was dropped as part of the closing show of a radio residency that saw a number of frankly ridiculous lies bandied about as fact, you'd be forgiven for raising an eyebrow. Radio silence, indeed. You won't get us that easily, mate.
Imagine our surprise, then, when he announced at Latitude 2015 that he'd finally stopped tinkering with it, teasing us further still with the title track to 'Radio Silence' (listen to that below). There's something special incoming from Blakey boy - here's why it could be one of 2016's defining records.
He's officially A Big Deal
That Mercury nomination for 'Overgrown' was final confirmation, if it were needed, that there was more to James Blake than mopey South London bedroom productions. Links to mega-stars like Jay-Z and Beyoncé might have been kicking about for months, but for such an introverted producer to receive a nod from the upper echelons of the Mercury panel was unprecedented, and kickstarted a swift rise in Blake's stature as he took to festival main stages and, er, Newsnight with ease. That infamous Newsnight interview might have attempted to knock some of the shine off the Mercury's "bauble", but there's little doubting that following up a record that received such a prestigious gong is sure to push Blake even further into the highest of music's climes.
He's roped in a few famous friends
That ascent to the big-boys' table grants more than just a better calibre of party - it's opened up Blake's phonebook to a whole new bunch of mates. Kanye West's all-but-confirmed to be appearing on 'Radio Silence', with James confirming back in August that they were recording together. Justin Vernon's back in the collaboration hot-seat too, with a spiritual successor to their 'Fall Creek Boys Choir' collaboration from 2011 confirmed to be making an appearance. Conan Moccasin's there too, because why the hell not? No word on whether Frank Ocean's set to make an appearance, but given they've been hanging out together as part of James' 1800-Dinosaur parties, it's really not beyond the realm of possibility.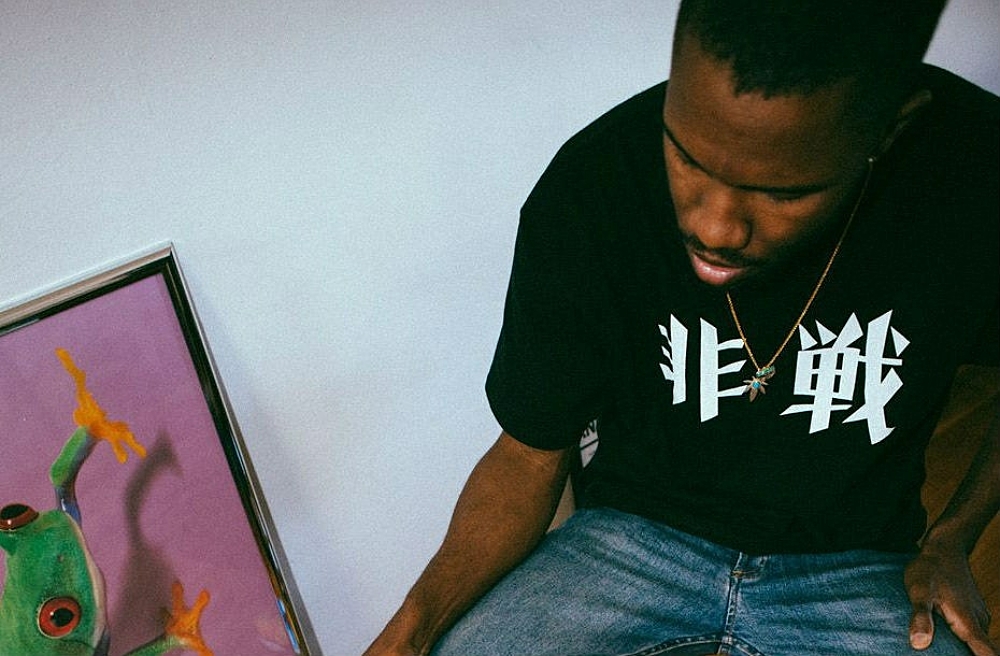 1800-Dinosaur's helped him stretch his creativity like never before
Speaking of 1800-Dinosaur, that's undoubtedly added strings to James' bow that're sure to come to the fore on 'Radio Silence'. Those parties - £5 entry, pay on the door, with the full cast of the 1800-Dinosaur DJ collective - have become a rite of passage for UK nightlife and taken the crew from Warehouse Project, to festival stages, to New York City dive bars and everywhere in between. The label arm of 1800-Dinosaur has been invaluable to James' development too; from sharing the work of his mates (and live band) Airhead and Mr. Assister, to dropping more dancefloor-orientated works like '200 Pressure' (below) - which hark back to some of Blake's earliest works - on limited white-labels, it's something that's proved invaluable to developing Blake's countless creative sides. That aforementioned Radio 1 Residency has also seen him debuting new work from Jamie xx under the guise Simon Tallywhacker, as well as hosting fake interviews from Burial and 'DJ Badger' (that's Stephen Merchant, 'fyi'). That flat-out bonkers sense of humour probably won't make it into 'Radio Silence', but it's nice that he's been finding the time to have a giggle amongst all the sad songs.
The title-track sounds like one of his strongest to date
There's only been one confirmed track from 'Radio Silence' released - its title-track, which snuck its way into numerous U.S. headline shows and worldwide festival sets across the year. It's a track that's seen months, if not years, of development feed into one of James Blake's strongest, most haunting works to date. Drips and drabs of the track have been heard in both James' live and DJ sets for over 18 months, and in combining those tiny hints with lines lifted from his haunting cover of Bill Withers' 'Hope She'll Be Happier' for the track's opening he's undoubtedly teasing those who've followed his every move. At Latitude he confirmed that he's finally finished tinkering with it - listen to 'Radio Silence' live in Tampa, Florida below, and get excited. This is just the first tiny step in James Blake's golden path for 2016.

Get your copy of the latest issue