Get Excited About…
Night Time, Sky's time: 2016 and the return of Sky Ferreira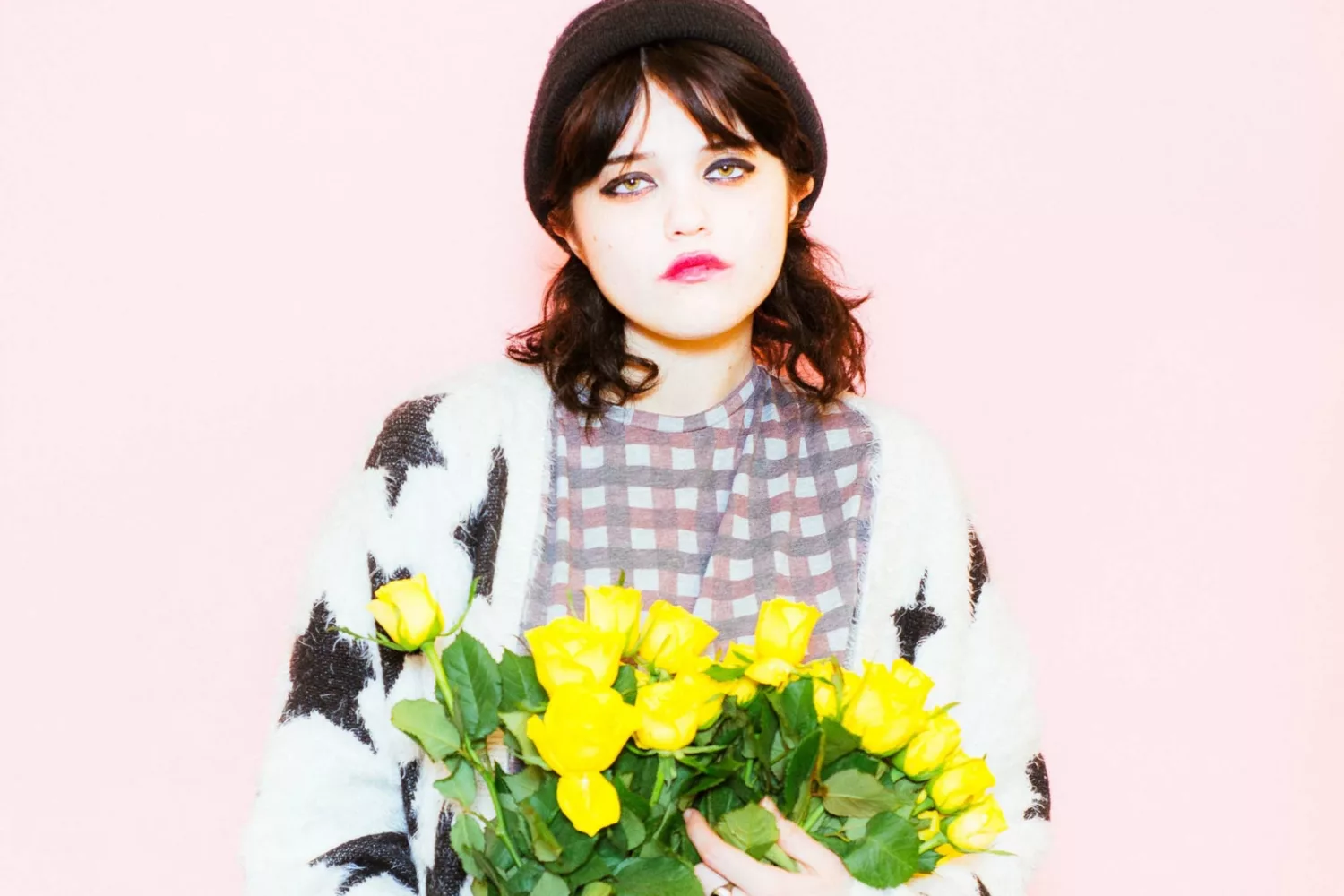 Photo: Mike Massaro
Will she, won't she?
2016 is about many things, but most of all it's about alt-pop's ultimate queen and savior, Sky Ferreira, who is finally due some brand spanking new music. Hear the heavens sing.
Following the release of her critically acclaimed - but widely censored for its "explicit" artwork - debut album, 'Night Time, My Time', in 2013, Ferreira is set to put out her second full-length record. With Ariel Rechtstaid and Justin Raisen returning on the production line whilst Primal Scream's Bobby Gillespie lends a hand on the writing front, Sky's hopefully impending release looks set to spring straight to the top of end of year lists before they've even been written.
Having announced the album's title, 'Masochism', back in April of 2015 after MuuMuse undertook some deep routed detective work, fans of the Cali-native began speculation towards the definitive release date. But, with a history of setbacks in her books – the release of 'Night Time, My Time' was continuously pushed back by EMI – the likeliness of an imminent release was looking slim.
Then, in June, Ferreira teased a new track to her Instagram followers with the caption "GUARDIAN IS COMING OUT THIS SUMMER". Could this be it? No. Seven months later with tender hearts weeping, that fifteen seconds of material remains the only evidence of new Sky. Welp.
After 'Guardian' was, of course, delayed for release, Sky took to Tumblr in July to share the following post explaining the predicament she found herself and her music in.
Citing "health issues" and "getting everyone together at the same time" as the main obstacles in completing the record for scheduled release, Sky made sure to drop in some top banter, also saying "it wouldn't be a release from me if it wasn't delayed". Good one.
Sky's full Tumblr post can be read below:
Hello! Okay. Here's the deal: I originally planned on releasing the video for 'Guardian' sometime in August. Due to everyone's schedule it was impossible to do so without having to compromise the video in some way & a bit premature without any sort of "plan". I've been really excited & anxious to share it with you, so I wanted to do it as soon as possible but…I also want it to be the best it possibly can be. 1.) It's the first song I'm releasing since Night Time, My Time. It is a very big deal for me & a whole new chapter musically/visually/mentally so I want it to be released & properly made. 2.) What I'm doing for the video has to have a very specific group of very special people to make it what it is meant to be, so that means getting everyone to be available at the same time to do so. 3.) WE ARE MAKING IT IN AUGUST! 4.) I had a bit of health issues within the last few months so I needed to get better before I started releasing & playing shows again without complications etc 5.) it wouldn't be a release from me if it wasn't delayed (KIDDING!). Anyways, it IS coming soon & it is going to be nothing less than amazing!
Things were quiet for a while, until New Years Eve, when Ferreira joined the masses in sharing a motivational personal essay in the form of an extended Instagram caption complete with adorable selfie. But, unlike the empty promises and now long-forgotten goals that littered social media pages across the Internet, Sky's emotional retrospect also featured some nuggets of pure unadulterated gold i.e. tidbits relating and pertaining to the release of her forthcoming 2nd album, 'Masochism.' Yes.
Despite having been "really vague" about details surrounding the new album (forgiven and forgotten) thus far, Sky promises fans that 'Masochism' will in fact see the light of day in 2016. Confessing that were she to "do it any sooner [she] either would have been compromising [her]self & anyone listening," Sky thanks everyone for their patience before confirming that album number two will be the "pretty/ugly/everything/nothing" she needs it to be.
I also know I've been really vague about my music so I appreciate the patience from some of you. I've been working on it the whole time & in 2016 you will hear it.I refuse to put out something that isn't honest. It's not something that I can force out. If I was to do it any sooner I either would have been compromising myself & anyone listening. I would have had to put out music that wasn't true or a message I would not want to put out into the universe. As personal as my music is…the thing that lasts longer than I ever will is my actual "work". I get the rare opportunity to have people listen & connect to it.I personally think with that comes a responsibility of making something that's still true to me but still can somehow make someone feel better or less lonely. I can't do that lying through my teeth.Needs to be the pretty/ugly/everything/nothing. For me, music (as a listener) was the most consistent & personal thing in my life that has helped me or healed me in every situation,to some capacity. If I even have a "goal"…it is to help do that for someone.
But, following the several-year hold back for 'Night Time, My Time', reservations must of course be kept. Whether Sky's words are as empty as that dry January promise you made, we'll have to wait and see.
Aside from the will-she-won't-she's of 'Masochism', Sky made time in 2015 to feature on DIIV's forthcoming album, 'Is The Is Are', which is set for release on February 5th and also quite bloody exciting if we're being frank.
But now, friends, the time has finally come: Sky's long awaited second album is just around the corner. It's 2016 and 'Masochism' is closer than it ever was before. Having told i-D that she's "having a lot more fun" producing this record than previous ones, we can only hope for a repeat of 'Night Time, My Time's' thoroughly overwhelming sugar-fest. So, lets get excited and beg please, powers that be, release this sweet specimen of heaven into the world.

Get your copy of the latest issue