Premiere:
Black Honey stream all-killer 'Headspin' EP in full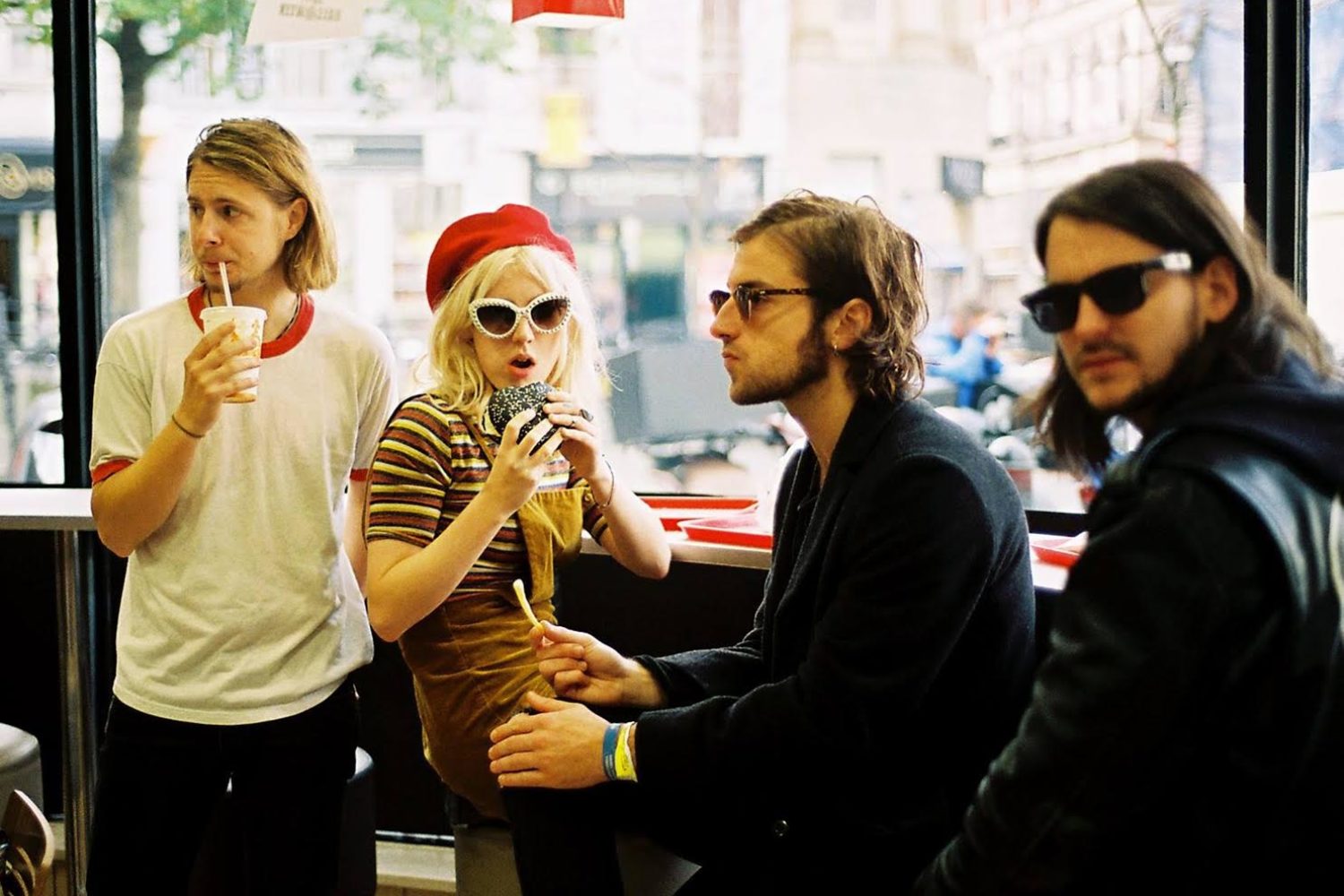 High-flying Brighton bunch play DIY's Great Escape stage next month.
Post-appearing in our Class of 2016, Black Honey have unveiled their strongest work to date - the brilliant 'Headspin' EP.
Kicking off with 'All My Pride', the four-track release is Black Honey's fullest realisation yet of starry-eyed, cinematic pop. Each song could be a separate scene in the movie of their dreams, where Johnny Depp and Uma Thurman go on an American road trip slash killing spree.
There's drama and there's fire lining the seams of every song. 'Headspin' finds hope in a dead-end motel. 'On Your Time', an arm-raising anthem in the making, flips Hollywood heartbreak on its head. And closer 'Mocking Swing' finds Izzy B. Phillips mastering a woozy, strung out ballad.
Make no mistake - this is up there with the year's most persuasive mission statements. Black Honey aren't here to mess around, and this is the step up we've been waiting for.
'Headspin' is streaming exclusively on DIY, below. Black Honey play our stage at Horatio's, The Great Escape. Full tour dates below.
APRIL
29-01 Leicester, Handmade Festival
MAY
19-21 Brighton, The Great Escape
21 Leeds, Gold Sounds
JUNE
03-05 Cheltenham, Wychwood Festival
07-09 2000 Trees
SEPTEMBER
08-11 Isle of Wight, Bestival
OCTOBER
07-09 Bognor Regis, Rockaway Beach
Photo: Charlotte Patmore.
Black Honey will play The Great Escape (19th-21st May), where DIY is an official media partner. Tickets are on sale now. Visit diymag.com/presents for more information.

Get your copy of the latest issue