All white on the night:
Radiohead are doing stuff! Don't panic!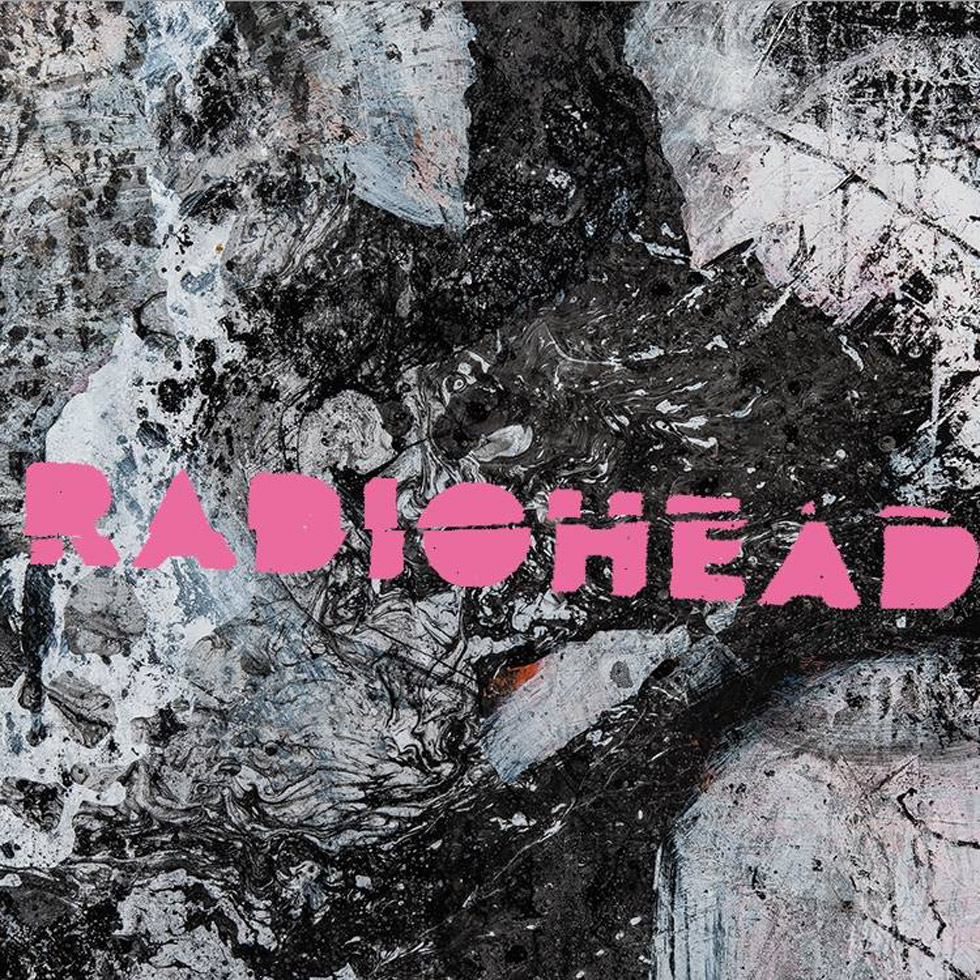 Band have removed their online presence, while fans have received cryptic "BURN THE WITCH" notes in the post. It's happening.
Update (3rd May): There's another new teaser up on Radiohead's Instagram. In this one, a bunch of sword-swingers do a little jig.
It looks set to be taken from a new video, 'btw'. That's looking likely to emerge today.
—————
Update (3rd May): All aboard the hype train. At around 6am this morning, Radiohead posted a new teaser from their newly-acquired Instagram page.
The video consists of an animated bird chirping. It all fits in with the potential 'Dawn Chorus' title and concept. Never has birdsong caused so much excitement.
—————
Update (2nd May): After distributing "BURN THE WITCH" cards to fans, Radiohead have started an online and social media blackout.
The band's official website faded from black to white overnight. It's now a complete blank page. The same goes for their Facebook and Twitter pages, with previous posts being deleted.
Frontman Thom Yorke has also deleted his previous tweets (which is a shame, because he's tweeted some crackers in the past), while the band's Google+ page also has no info.
The only social network to have survived the cull is their Myspace page. Power to Myspace.
There's no official word on whether this is permanent move away from the web, or whether these pages will reappear with news on the band's ninth album. Maybe Thom's just decided he couldn't bare to see any more of his mates' wedding photos on Facebook.
—————
30th April:
Over the Bank Holiday weekend, Radiohead have distributed a cryptic poster to fans, stirring excitement for their new, ninth album.
Fans have posted pictures of a mysterious "BURN THE WITCH" message. 'Burn the Witch' is a song Radiohead have had in the works for several years, so this either points to a new track or potentially the title of LP9.
Investigative / slightly over-excited fans have pointed out that 1st May is Witch Day (Walpurgis Night), a tradition originating in the Czech Republic. The same applies to International Dawn Chorus Day, with 'Dawn Chorus' being the name of Radiohead's latest registered company. The clues are stacking up.
May 1st has been a rumoured release date for some time now, and given Radiohead put out most recent song 'Spectre' on Christmas Day, a lazy Bank Holiday Weekend won't prevent a surprise release.
The band's world tour starts end of May, including Primavera Sound and three nights at London Roundhouse.
Take a look at fan-uploaded pictures of the new poster below.