Neu Pick:
Trudy and the Romance up the ante with 'Wild'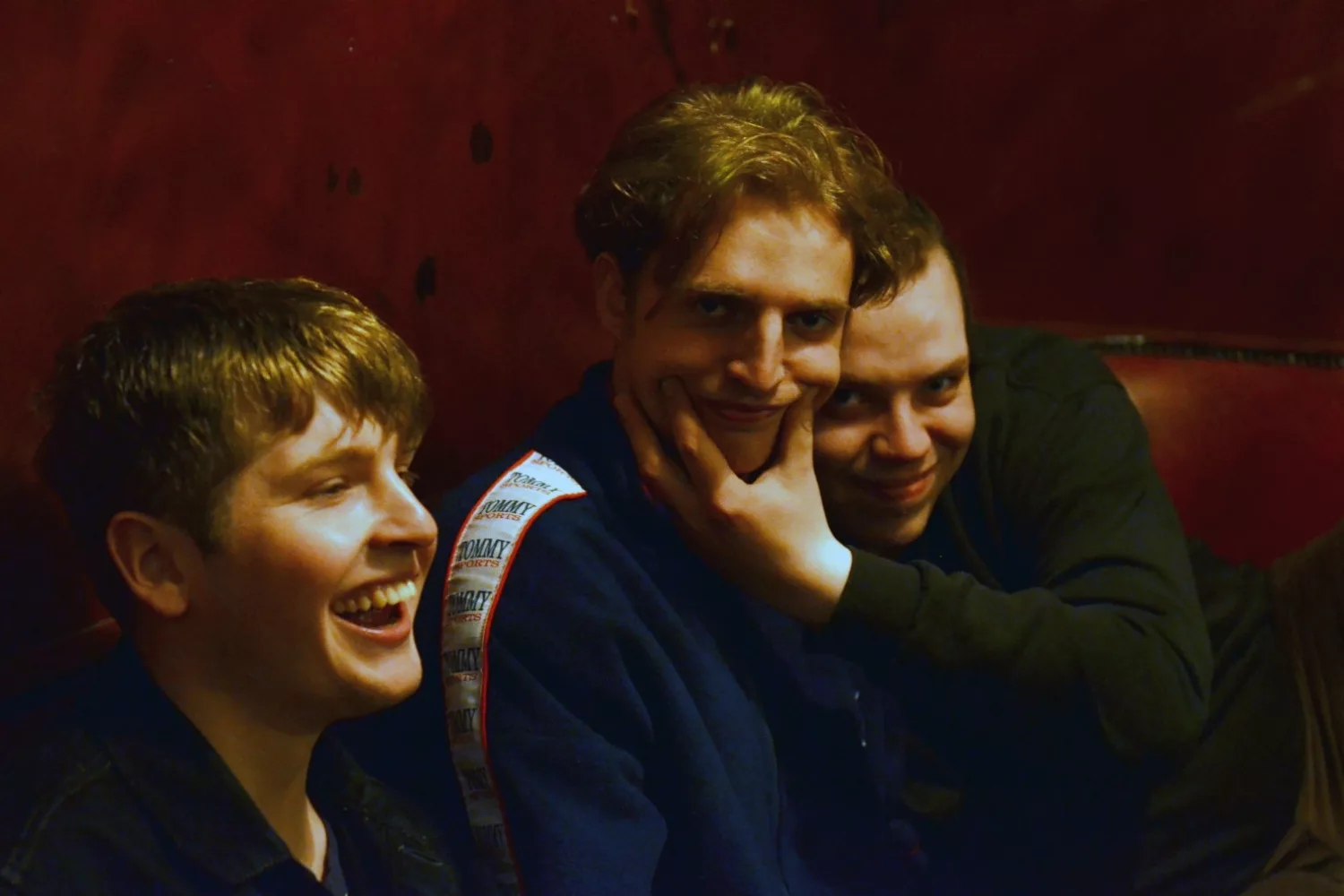 Love-ravaged fireball is another feather in the Liverpool band's cap.
Every weekday, DIY's new music know-it-all Neu brings you one essential new release to get obsessed with. Today's Neu Pick comes from Trudy and the Romance.
Due to boring legal nonsense, Trudy had to change their name to Trudy and the Romance. But look - there isn't another trio of words more fitting to their first steps, so maybe this was a blessing in disguise. These guys are all about first crushes, drunken proclamations of love and regrettable flings. Their songs manage to combine loved-up and broken hearts in the same move.

'Wild' is about as unhinged as the trio have sounded, to date. "Oh girl you're gonna drive me wiiiilld!" they bark in unison. By this point, their winsome, Elvis-on-a-mad-one aesthetic is becoming signature. And it's enhanced by sharp production courtesy of Bill Ryder Jones.
DIY has the first play of 'Wild' below. Get the know the trio via our introductory Q&A, while you're at it, and catch Trudy and the Romance at one of the following summer dates.
JULY
12 London, The Victoria (tickets)
23 Liverpool, Liverpool International Music Festival
23 Sheffield, Tramlines Festival
OCTOBER
16 Manchester, A Carefully Planned Festival
19 Leeds, Oporto
27 Birmingham, Sunflower Lounge
28 Liverpool, Arts Club (w/ The Big Moon)
29 Glasgow, Wah Wah Hut (w/ The Big Moon)
30 Sheffield, Picture House Social (w/ The Big Moon)
NOVEMBER
01 Nottingham, The Bodega Social Club (w/ The Big Moon)
02 Norwich, Waterfront (w/ The Big Moon)
03 London, Scala (w/ The Big Moon)
04 Brighton, Sticky Mike's Frog Bar
This question comes from a place of genuine concern. Oliver - how do you avoid shredding your hand into pieces by playing guitar like that, without a pick?
It's just blood and bruises, baby. Ain't no rock if my fingers don'ts look like they've been bitten by a croc.
We can probably guess the boring, legal answer as to why you had to change your name, but could you give us a more fun explanation?
Some real go-getters from the 80's got beef. They don't like the kids doing it. We found it very upsetting. They can eat shit.
Romance is in your nature (and name). What's the best piece of relationship advice you could give right now?
"The best relationship is when you two can act like lovers and best friends. It's when you have more playful moments than serious moments. It's when you can joke around, have unexpected hugs, and random kisses. It's when you two give that specific stare or smile. It's when you'll rather chill inside, eat junk food and cuddle than go out all the time. It's when you'll stay up all night just to settle your arguments and problems. It's when you can completely act yourself and they can still love you for who you are."
(We're reliably informed this answer was lifted from a corny love letter website. As you do. - Ed)
Given you're such romantics, what do you tend to do on Valentine's Day?

Valentines day is the one day I won't say no to corny romance. Few things beat whipping down a mountain for the true adrenaline junkie, but skiing and snowboarding can be intimidating. So I usually go for a blow-out dinner that my date is unlikely to forget in a hurry. I go all out with a heart-shaped box of chocolates, red-and-white teddy bears and Love Hearts. And finally... being the type of guy I am, I get myself major brownie points by not just eating all the cocoa-based products in the vicinity... but by taking her to a chocolate making workshop.
(And this one was compiled from a number of posts on the Ask Men website. Come on lads, take this seriously, yeah? This is Very Serious Journalism. - Ed)
You're supporting The Big Moon this autumn. If you could go on a space mission with any celebrity, who could it be and why?
Gotta be Walken. I'll show him my shit impression.

Get your copy of the latest issue
Watch