The Edge of Glory:
Tame Impala's Kevin Parker and Mark Ronson are producing Lady Gaga's new single!!!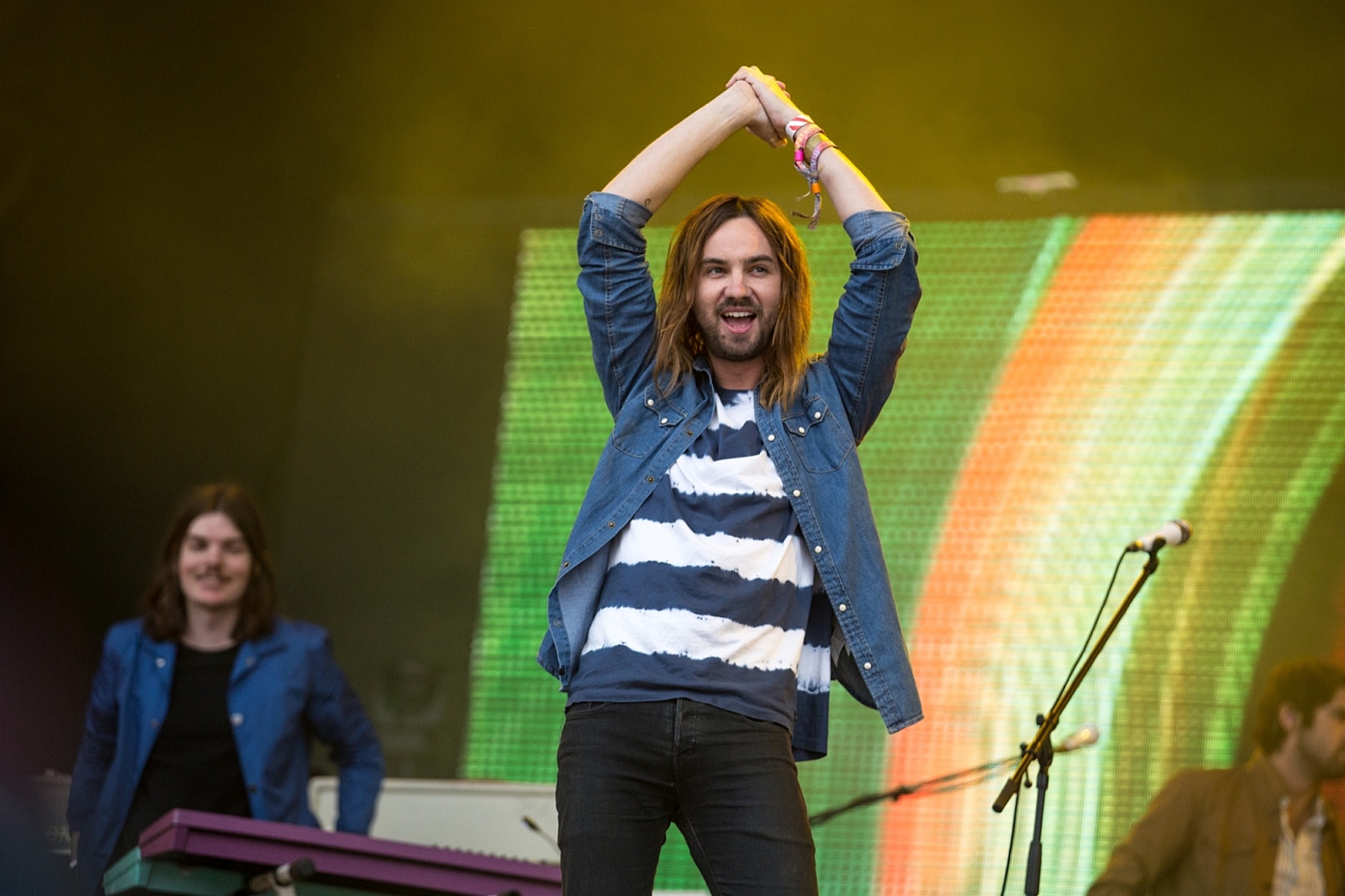 Photo: Emma Swann
The 'Daffodils' dream-team are reuniting for Gaga's new song 'Perfect Illusion'.
Blimey, that Kevin Parker gets around town, doesn't he! First Rihanna covered Tame Impala's 'New Person, Same Old Mistakes' (no biggy) and then Kev went on such a mad one at Glastonbury he had to Google his own name the next day to piece together his tomfoolery! And now, along with his old pal Mark Ronson, and Blood Diamond (under his pop production moniker BloodPop, he's only working on a single with Lady Gaga!
A couple of months ago, Transatlantic hunk and production extraordinaire Mark Ronson posted a cheeky in the studio snap showing Kevin and Gags having a deep and interesting looking chat about something musical.As Pitchfork now confirm, the collaboration is for Lady Gaga's new single 'Perfect Illusion'.
It's no real surprise to see Kevin Parker turning his hand to the pop world; speaking to DIYaround the release of Tame Impala's last record 'Currents' he spoke at length about embracing poppier climes. ""For me, pop is a flavour that you can bring in and out of a song, it's like an ingredient. If you're a chef, you sprinkle in a bit," he told us.
Read the DIY interview with Mark Ronson here. Lady Gaga's new single 'Perfect Illusion' is out in September.