Listen:
Show Me The Body's new mixtape 'Corpus 1' is coming out next week!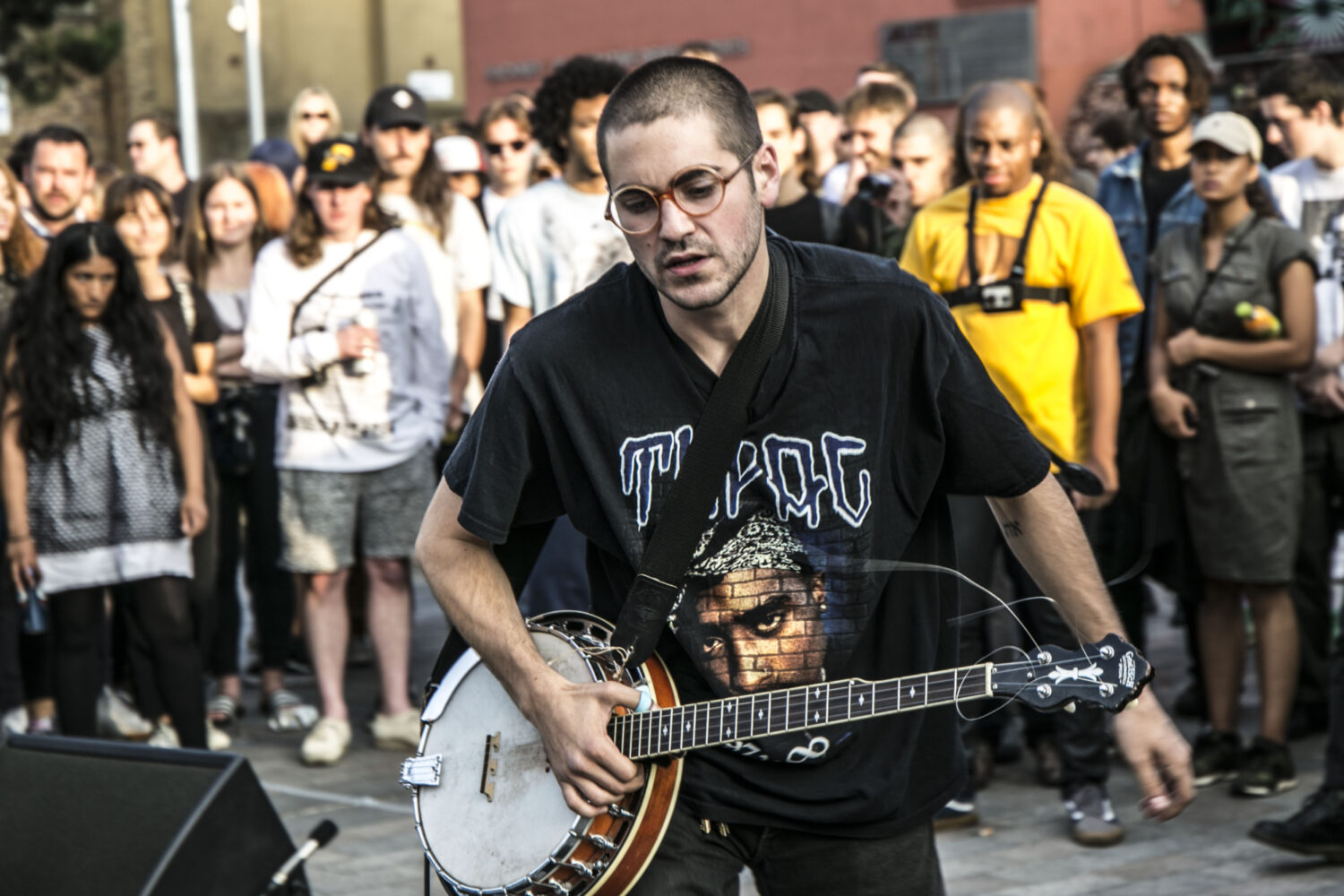 The tape was previewed by new track 'Trash' late last year.
Show Me The Body, ever ones to spring a surprise, have announced they're releasing a new mixtape next week!
'Corpus 1' follows the band's debut album 'Body War' from last year, and is coming out on the band's own Corpus label on 24th March.
The mixtape is extremely guest-heavy, with input from NO LIFE, Princess Nokia, Denzel Curry and countless others. The band previewed the tape with new single 'Trash' at the start of the year. The track now has a new video.
View the full tracklisting and list of guests and listen to 'Trash' below.
01 Intro
02 Trash
03 You Thought What You Saw Was It (Feat. Eartheater)
04 Hungry (Feat. Dreamcrusher)
05 In A Grave (Feat. Denzel Curry, Eartheater, & Moor Mother)
06 Taxi Hell (Feat. Justin Flammia)
07 Just A Slither (Feat. Negashi Armada)
08 Haolgen (Feat. Mal Devisa)
09 Stress (Feat. Cities Aviv)
10 My Whole Family (Feat. Skunk Rott, Chris Wilson, & Pierre Botardo)
11 I'm On It (Feat. Casino Theo)
12 Spit (Feat. Princess Nokia)
13 Cyba Slam Fif World Dance Party (Uppa Echelon Dance Remix) (Feat. Yo Chill & Chip Skylark)
14 Everything Hate Here (Feat. Moor Mother)
15 Two Hands (Feat. Nolife)
16 Why You Lying (Feat. Babyglock & Tony Seltzer)
17 Proud Boys (Feat. Dedekind Cut)