Album Review
LIFE - Popular Music
4 Stars
Not just a blast of blind rage.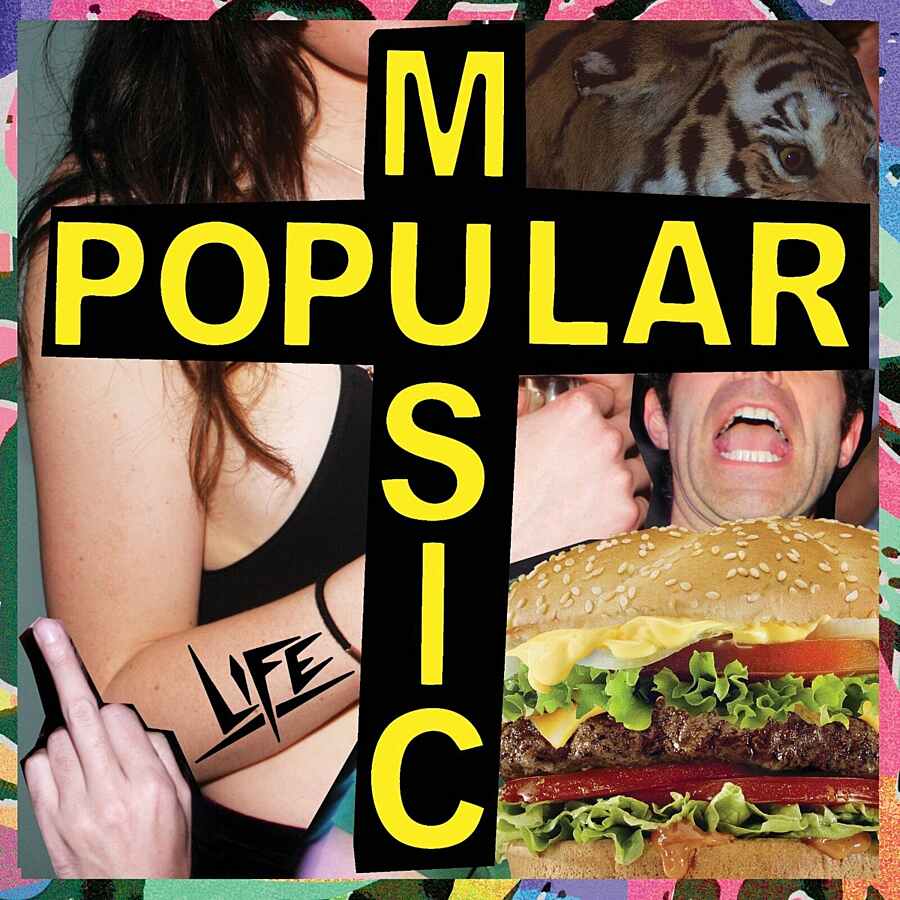 Hull's LIFE are one example of a band using their anger at the slow rot of the UK and further afield and putting it into song. "These are vampire times we're living in where the President bleeds you dry," frontman Mez Sanders-Green says at the end of 'Earthworm', voice heavy with disdain.

'Popular Music' isn't just a blast of blind rage, though. It's a thoughtful, thought-provoking record that balances the band's vexations with observations of society and its characters, be they fractious, worn down or vilified. 'Membership Man' depicts a "right wing cruiser" over Clash guitars, while 'Rare Boots', zipping on melodic hooks, plays host to a diverse bunch, from teetotal Tina, who's swapped booze for sweets, and the song's protagonist, devoid of feeling.

Closer 'Euromillions' is where the shit really hits the fan, though. It might not be the most breakneck track on the record, but its lyrics are certainly some of the most scathing present here. "Redneck racist eagle," they sneer at one point, before making the word "rollover" sound like an order bellowed out on Twitter from The White House's own wifi network. It's a brutal slow build of a song that captures perfectly the unease and menace taking over.

If all the dystopian vibes about planet Earth are getting too much, get 'Beautifully Skint' on your headphones immediately. "I wanna take off with you," Mez cries, over a dramatic, skeletal piece of music that will make you want to ditch all material trappings and head for simpler times. Whether they're railing against the establishment or helping us escape, LIFE's debut provides comfort and support for us all.