Have You Heard?
Zola Jesus – Exhumed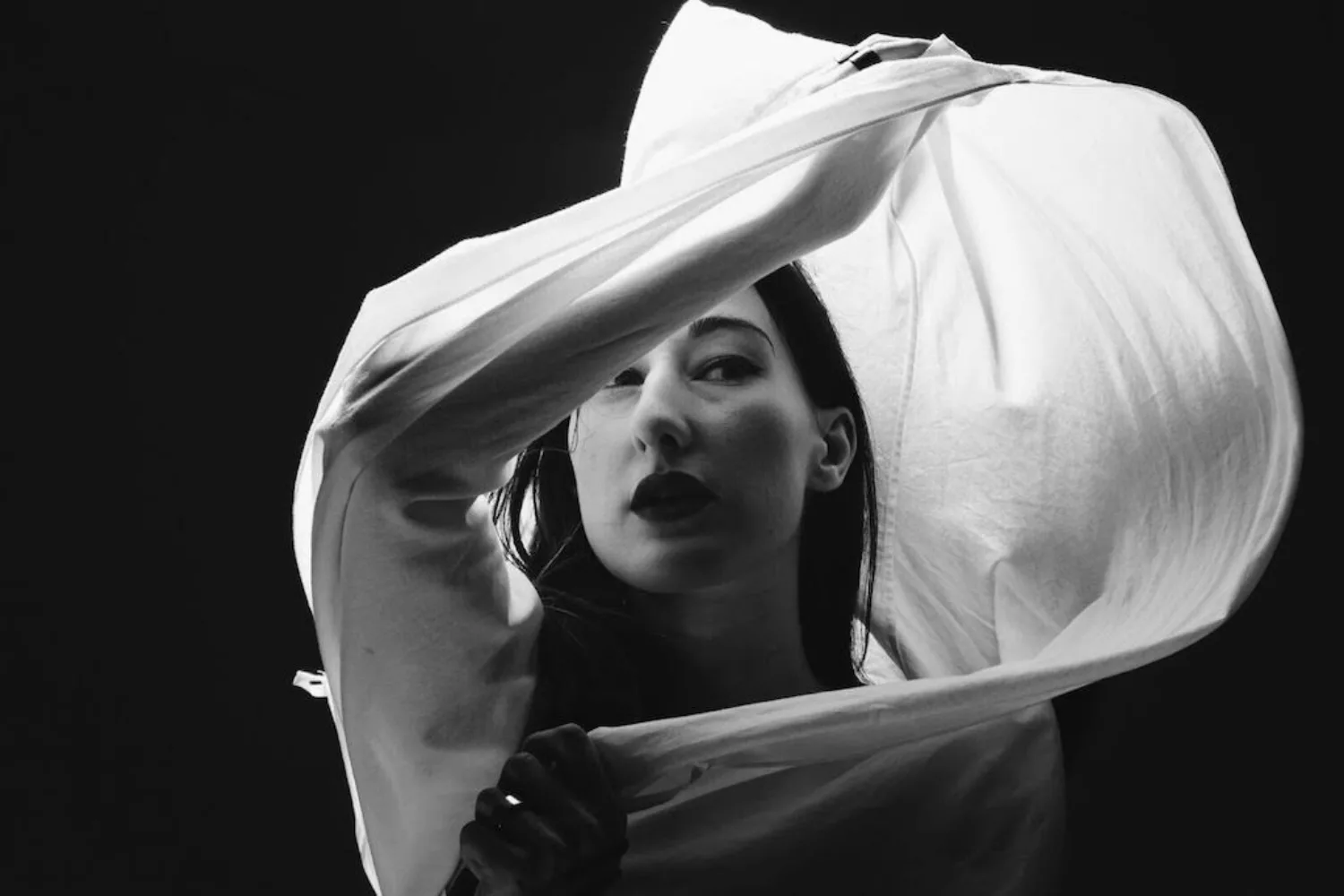 Nika Rosa Danilova delivers an intense, industrial, existential meditation.
"While writing 'Okovi', I endured people very close to me trying to die, and others trying desperately not to", Nika Rosa Danilova explained about her upcoming new album. 'Okovi' means "shackles" in Slavic, and if there's one thing that shackles everyone, it's the inevitability of death, and the way in which the Grim Reaper casts his shadow across our lives.
And so 'Exhumed' seems like the perfect way to introduce a deeply personal album where the concept of being tied down, death and reconciliation, is a defining feature. Moving away from the pop-centric manoeuvres of 'Taiga' and back into the more industrial territory of her earlier work, punctuated by heavy, glitch-ridden percussive beats and bursts of ominous, doom-laden strings that gradually ramp up into a taut, deeply intense climax.
It's Nika's own voice that provides the most concentrated dose of doom though. Her dramatic vocals have always hit hard, but here her lines are delivered with the sincerity and emotional strain of someone struggling to cope with loss, while her ghastly wails are akin to spectres from beyond the grave being, yes, exhumed. There's no denying that 'Okovi' is likely to be something of a difficult listen, but if its existential subject matter is all delivered with as much sincerity and force and this, it might turn out to be one of Zola Jesus' best.

Get your copy of the latest issue