Round-up
Tracks: Pale Waves, Charli XCX, Black Honey & more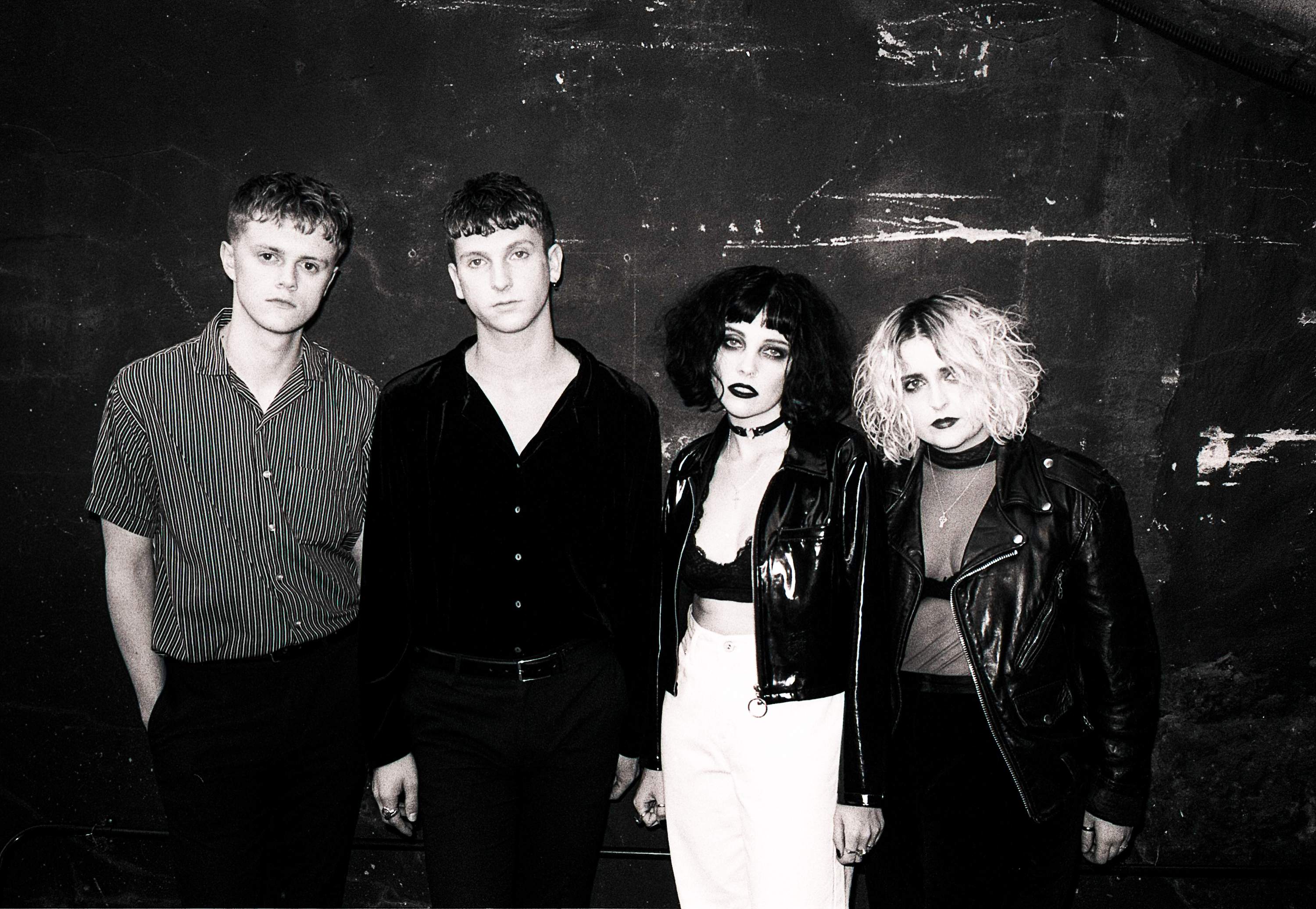 All the biggest and best tracks of the week, rounded up and reviewed.
Happy Friday, readers! It's been an absolutely boiling week, and as we head into a weekend that looks set to be just as Mediterranean, we've got a hell of a lot of brilliant new tracks for you to dig your teeth into as you gorge on Mr Whippy after Mr Whippy.
Pale Waves lead our weekly Tracks round-up, continuing their charge with the brilliant 'Noises'. They're joined by Charli XCX, who's shared live favourites 'Focus' and 'No Angel', Black Honey, who announced their debut album this morning with 'I Only Hurt The Ones I Love', along with new ones from the likes of Tyler, The Creator, Mitski and Dilly Dally. It's jam-packed, basically.
For our verdicts on all of this week's biggest and most exciting tracks, all you need to do is scroll down. And if you're itching to check out everything else out this week, step this way for DIY's Listening Hub, and our Essential Playlist.
Now over a year since debut single 'There's A Honey' painted them as one of the most exciting new bands in the country, and with a debut EP under their belts, Pale Waves are truly beginning to find their voice. Pelting towards their debut album, new track 'Noises' - a live favourite for a while now - sees Heather Baron-Gracie translating the swagger and confidence she's recently found on stage onto tape, and is a sign of a band still firmly on the up.
Adding yet more colours to the four-piece's already-vibrant palette, 'Noises' is a spacious and anthemic return. "I feel like I'm slowly losing myself / I'm afraid that I need help" Heather sings, and though the track concerns self-doubt and a lack of confidence, it's transmitted through her strongest vocal performance yet. (Will Richards)
Charli XCX - Focus/No Angel
Over the past year, Charli XCX has been throwing out new music like confetti; from her pair of mixtapes 'Number 1 Angel' and 'Pop 2' to one-off singles 'Boys' and '5 In The Morning', there's been a hell of a lot to dig into, though a slight disconnect has been felt between the hyper-modern, A.G. Cook-produced mixtapes and the cleaner, chart-ready singles.
The gaps begin to be filled on a surprise release of fan favourites 'Focus' and 'No Angel'. Highlights of Charli's recent 'Pop 2' show in London, the tracks make it easier to trace her evolution. 'Focus' circles around a low-key, understated yet absurdly catchy chorus that carries the track on its own, while 'No Angel' is a bright, brilliant trip into her dark side. Between them, they continue to paint Charli as an artist who has everything. (Will Richards)
Black Honey - I Only Hurt The Ones I Love
Black Honey have never been shy when it comes to creating full technicolour landscapes and with their new offering - the opening track from their finally-announced debut album(!) - they really have upped the ante. Doused in Hollywood melodrama, 'I Only Hurt The Ones I Love' packs in swaggering guitars and crooning vocals from the off, with frontwoman Izzy B. Phillips taking on the role of our heartbroken but wickedly ambitious narrator once more. After the curveball that was their vocoder-drenched 'Bad Friends', this may be musically closer to the Black Honey that we've come to know and love through their early EPs, but if anything, it shows off their cinematic vision clearer than ever before. (Sarah Jamieson)
Accompanied by a surreal video during which she, among other things, dances with faceless cardboard cutouts, fights with a disembodied arm and then goes in search of someone she found in a phonebook only to knock on their front door and be greeted by a creepy version of herself with an iPad for a face (told you it was weird…), on new track 'Nobody', Mitski pairs a colourful, dream-like aesthetic with a song essentially about how disorientingly strange it can be to feel alone.
Delving right in to the core of her emotions from the get-go ("My God, I'm so lonely…" she croons on the song's opening line, over the top of simple piano chords), the track starts small before building into a boppy alt-pop track that almost makes it seem like you could just dance all that loneliness away. (Rachel Finn)
Tyler, The Creator - PEACH FUZZ
The second of two tracks dropped in as many days, 'Peach Fuzz' sees the prolific former Odd Future star embracing ever more laid back, loose beats. Those come courtesy of Prophet, whose track 'I Wanna Be Your Man' provides the sonic backbone here for the singer to rhyme over. But as Tyler's baritone intones lyrics about a transient relationship - interspersed with some notes about being misunderstood since 'Goblin' - he's still more than capable of making 'Peach Fuzz' his own. (Lisa Wright)
Dilly Dally - I Feel Free
On 'I Feel Free', taken from their upcoming second album 'Heaven', Toronto punks Dilly Dally are ferocious as ever. 'I Feel Free' is a mid-tempo cut, with singer Katie Monks' voice swaying back and forth between an almost-angelic whisper to a scream effortlessly throughout. The accompanying video matches the track's ominous tone, with Katie digging up her bandmates from their graves under overcast skies in an attempt to revive them to play live again. Suitably creepy yet brilliant stuff. (Rachel Finn)