Live Review
Things get hot and sweaty for Slaves' incendiary album launch show
17th August 2018
LIFE, Thyla and slowthai also joined proceedings at the launch of 'Acts of Fear and Love'.
When Slaves' Laurie Vincent announces to tonight's crowd that the duo have previously played within the sweaty confines of the Old Blue Last seventeen times before, it's not actually that hard to believe. The infamous London boozer has played host to just about every brilliant new band over the last eight years - honestly, name any of your faves and they'll have cut their teeth on that stage at some point - which makes their triumphant return even more special this evening.
Celebrating the release of new album 'Acts of Fear and Love', the explosive pair aren't just performing here, but throwing a full-blown party. Like something out of Phoenix Nights, the venue's filled with silver streamers and helium balloons, while the bill comes stacked with a handful of newer acts who the band themselves are keen to watch.
Making an early acquaintance with ticket winners, Brighton quartet Thyla offer up slabs of their darkly scuzzed up alt-rock; the wooziness of their tracks perfectly warming up the crowd for the night of the rest of the night's proceedings.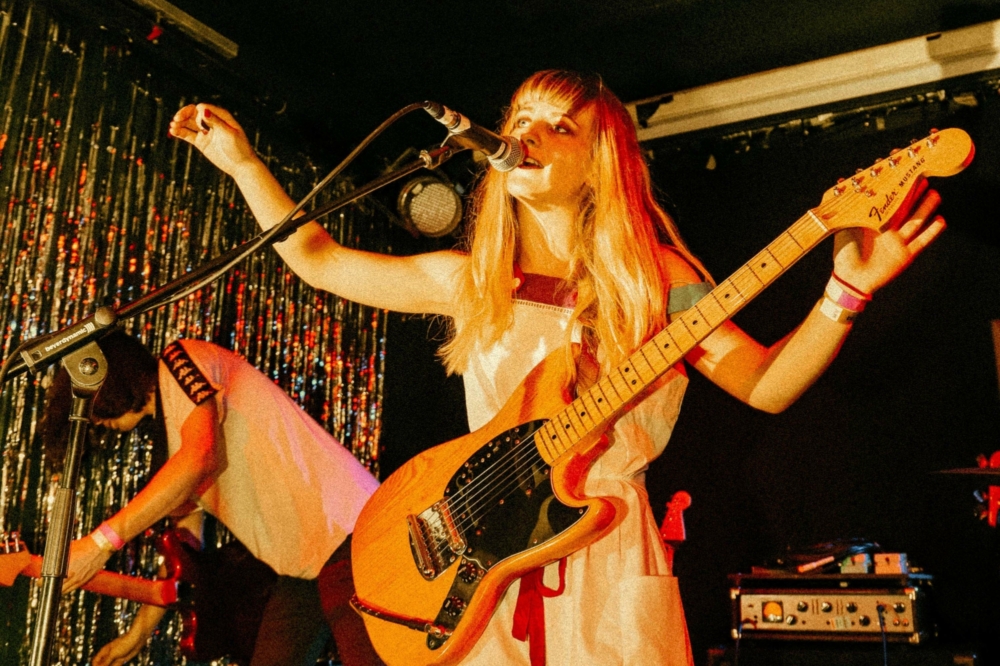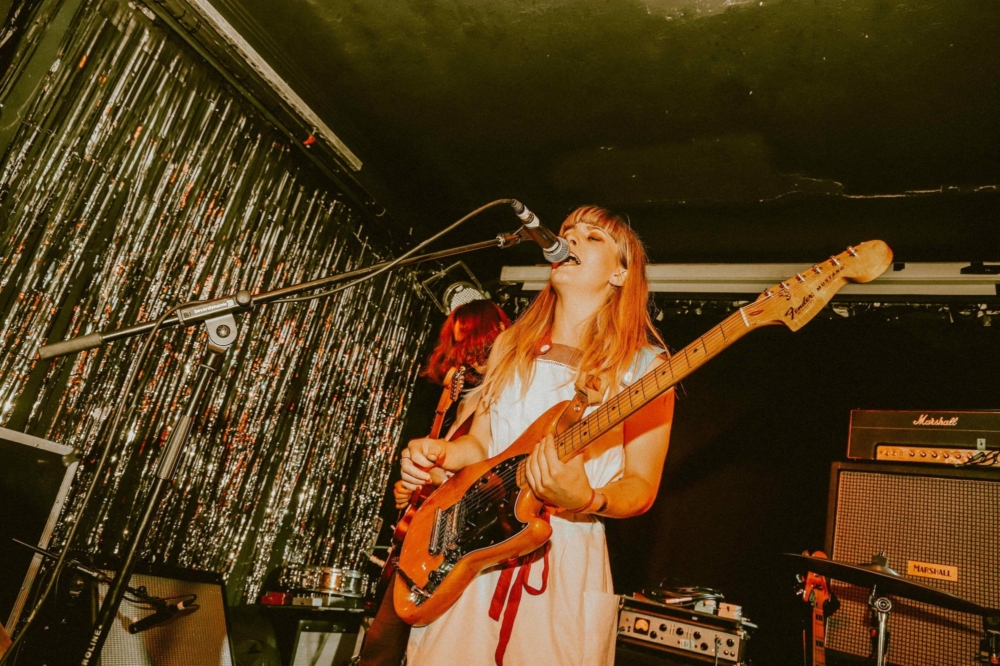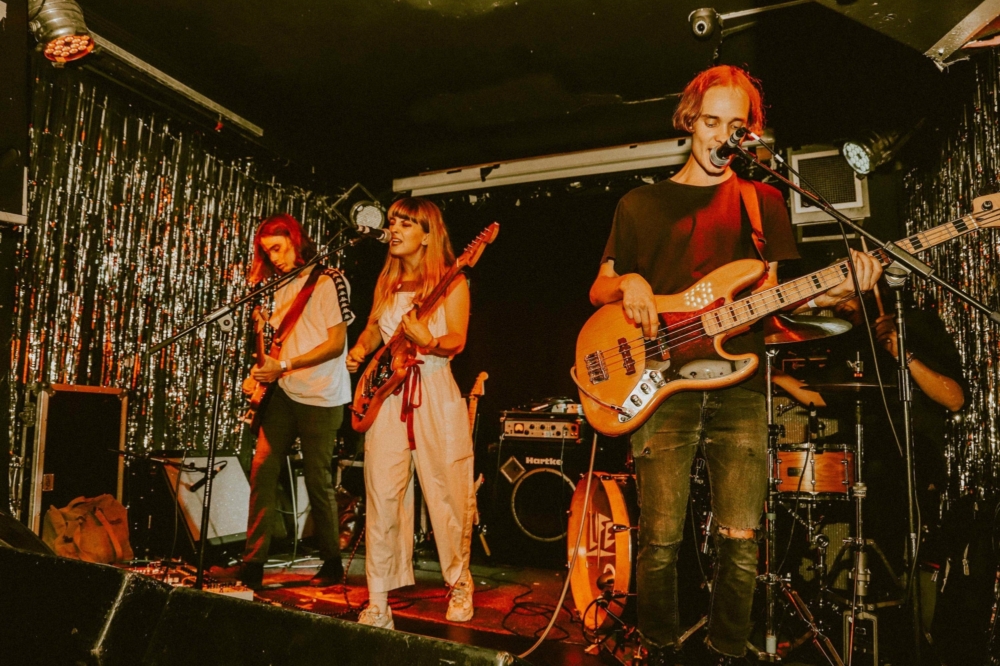 A band well-versed in the art of performance, LIFE waste little time in riling up their audience, singer Mez Green spending as much of the set in the crowd as onstage. Their set is charged with the blistering frenzy they harness so well, and comes punctuated with the first taste of politics we see tonight, when Mez goes to introduce the powerful 'In Your Hands'. It's a sentiment that's echoed in slowthai's cathartic performance too; most of which is spent pacing the floor of the venue, in among the audience, who he instructs to chant "Fuck Theresa May!" Unsurprisingly, they oblige.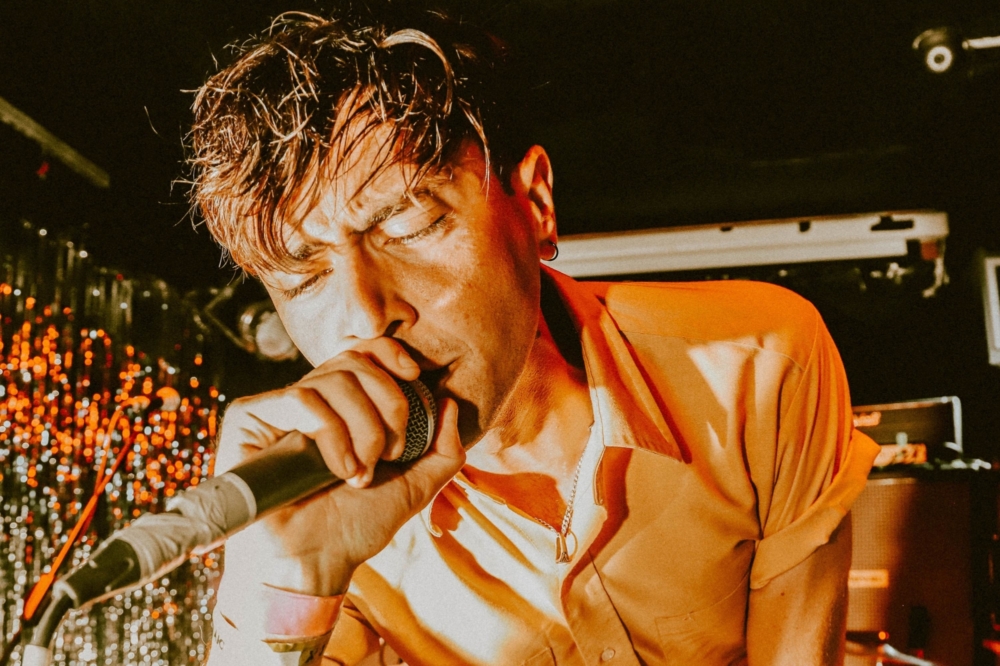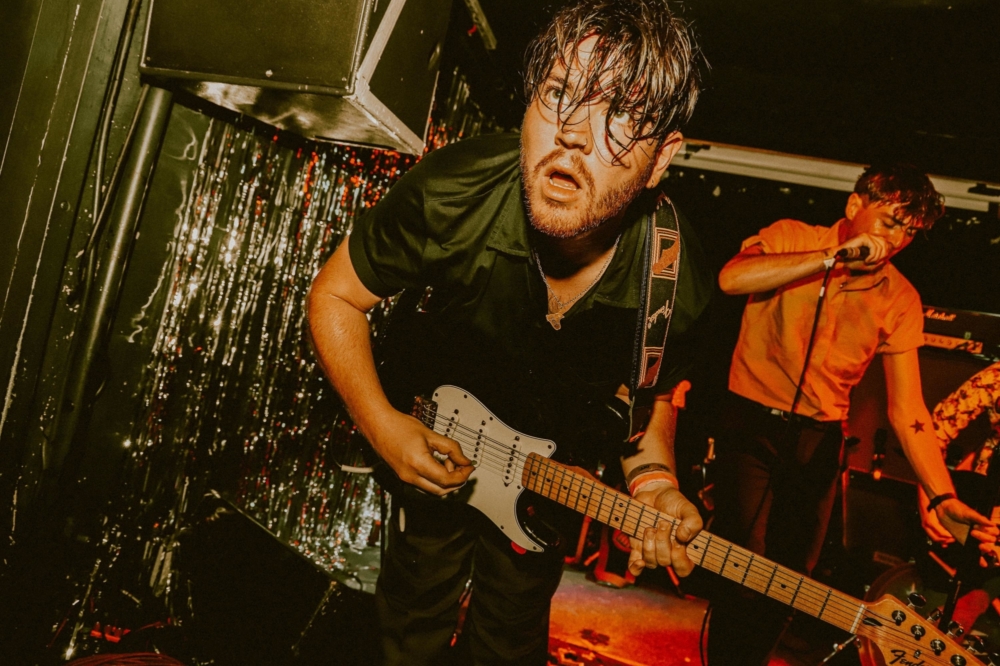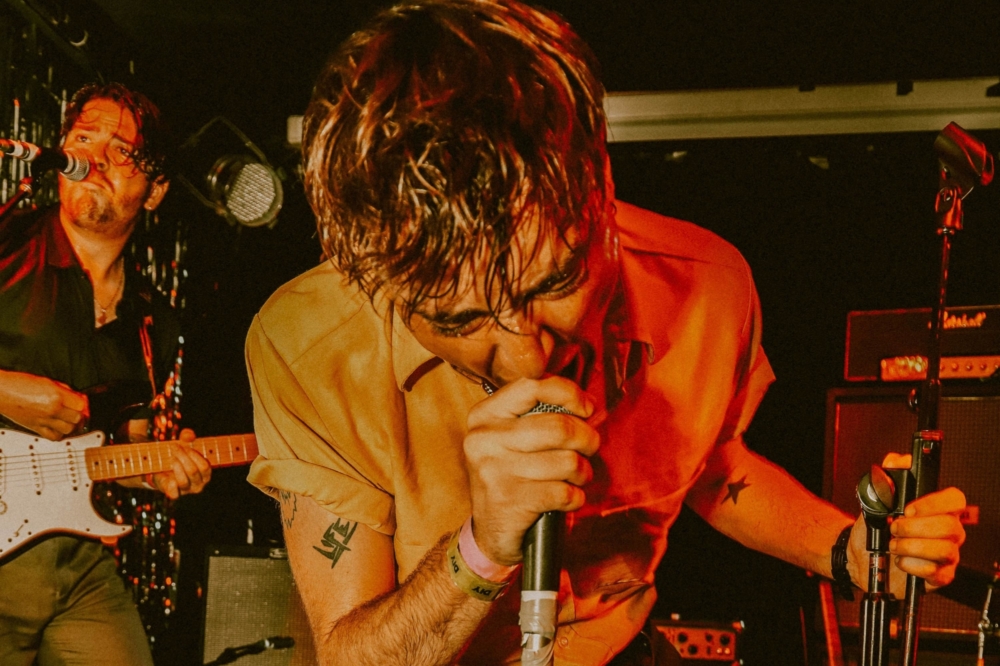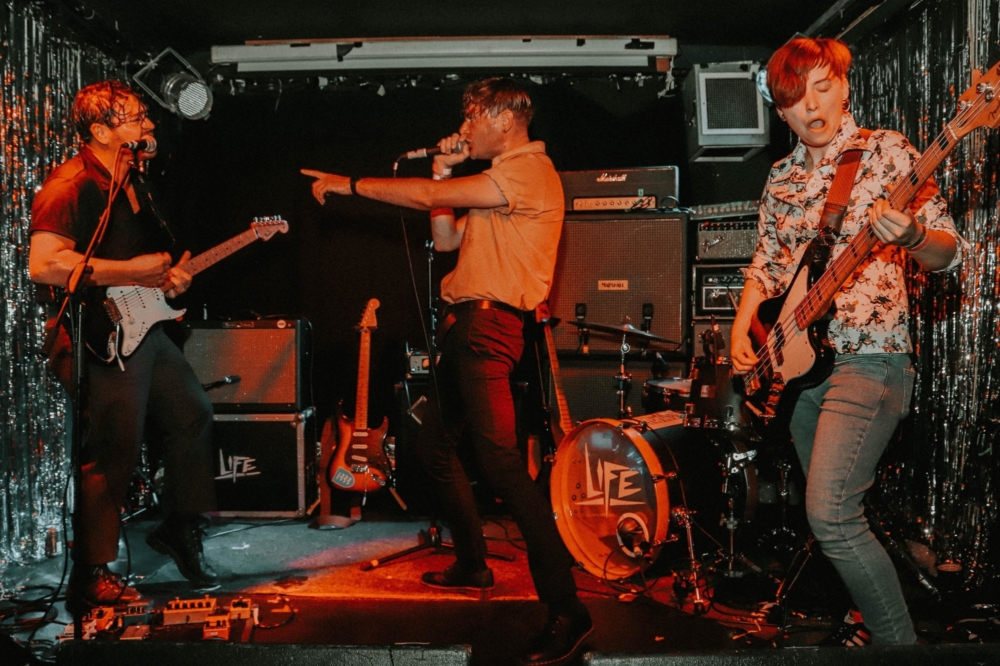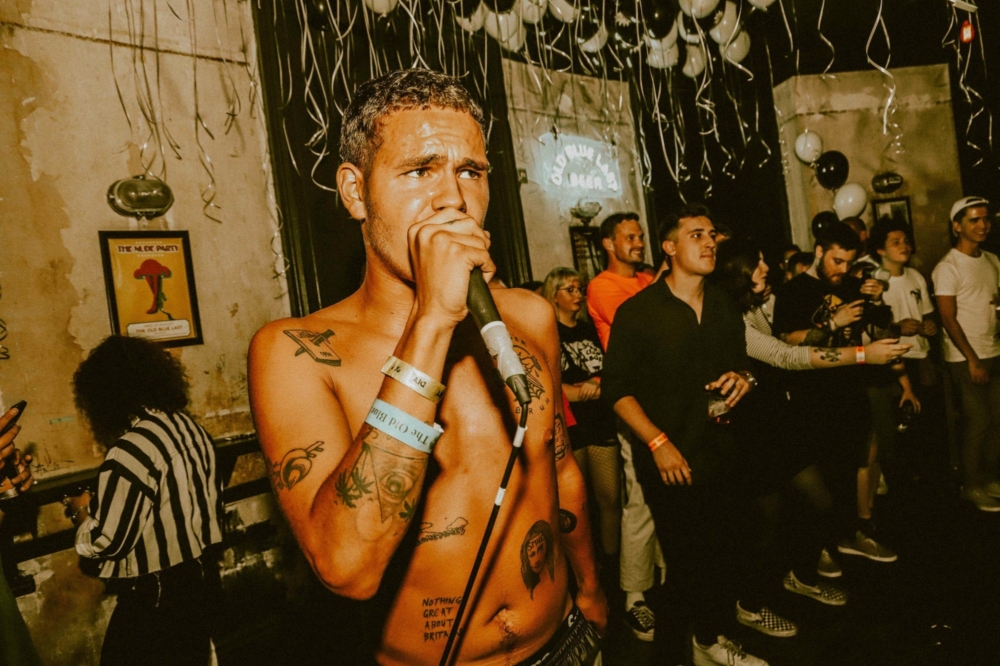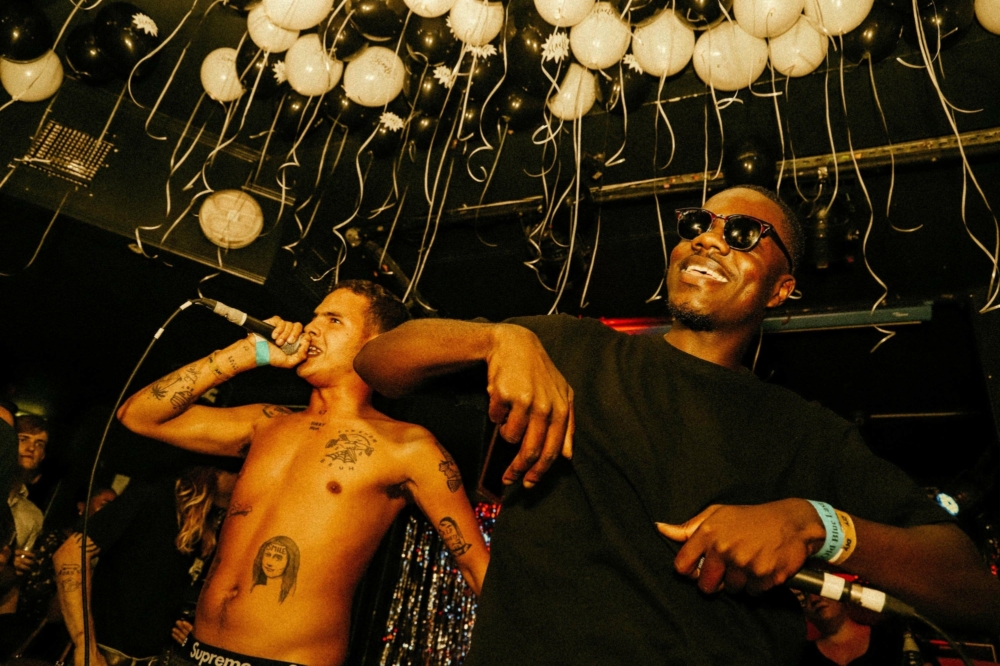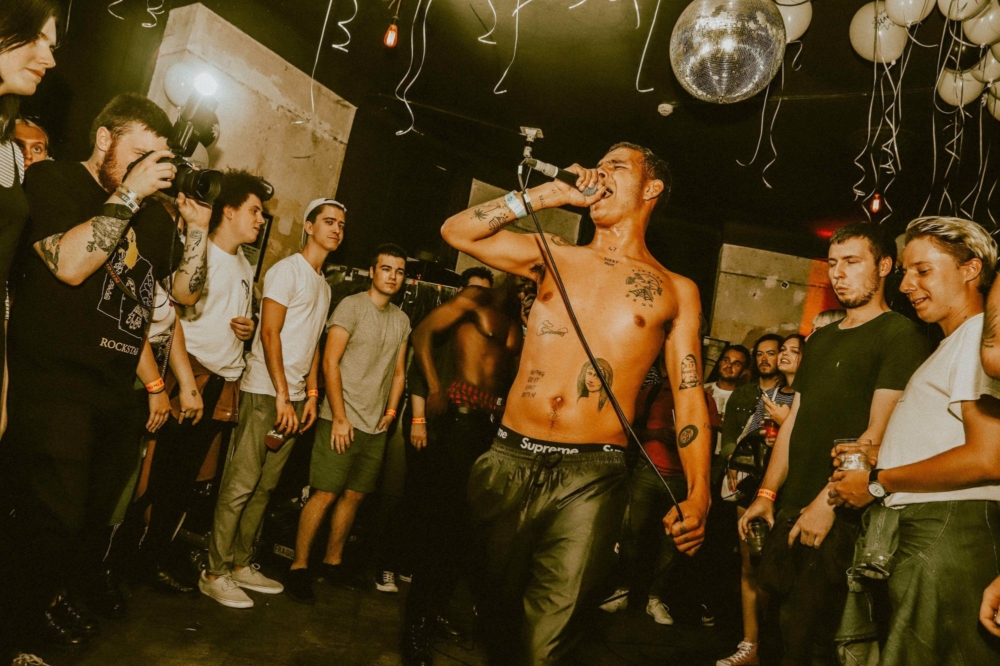 By the time Slaves finally hit the stage – to the dizzying introduction of Vengaboys' 'We Like To Party' – the tiny room is rammed. As Isaac Holman slams into opener 'Sockets', the place erupts and it's clear tonight's the perfect time for a celebration. While old favourites - 'Cheer Up London', 'Ninety Nine', 'Where's Your Car Debbie?' - are storming affairs, their newest offerings also come packed with a fire. 'Chokehold' is brilliant its all its Britpop glory, while 'Photo Opportunity' provides a more reflective breather within the chaos. It's 'Cut and Run', however, that really incites a frenzy, with several of the band's friends getting up stage to demonstrate the track's dance routine.
Choosing to round things off with a real bang, 'Girl Fight' sees Isaac march across the tiny room and up onto the bar, the duo then blasting through all of its cacophonous 15 seconds, before both him and Laurie dive back into the crowd for their last incendiary one-two of 'Beauty Quest' and 'The Hunter'. If anyone knows how to throw a party packed with chaos and sparkly streamers in equal measure, it's Slaves.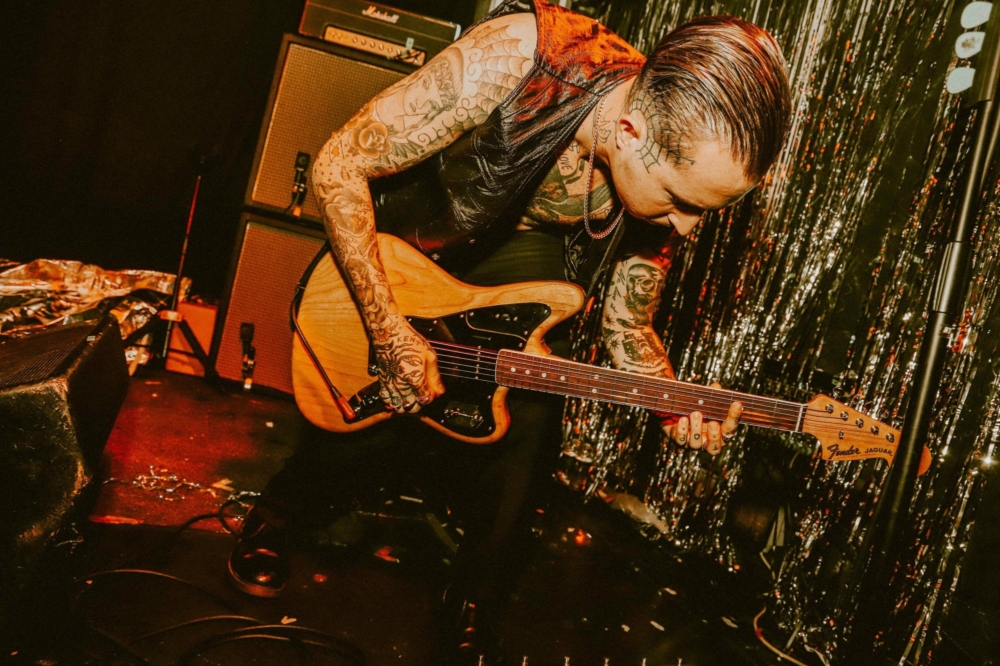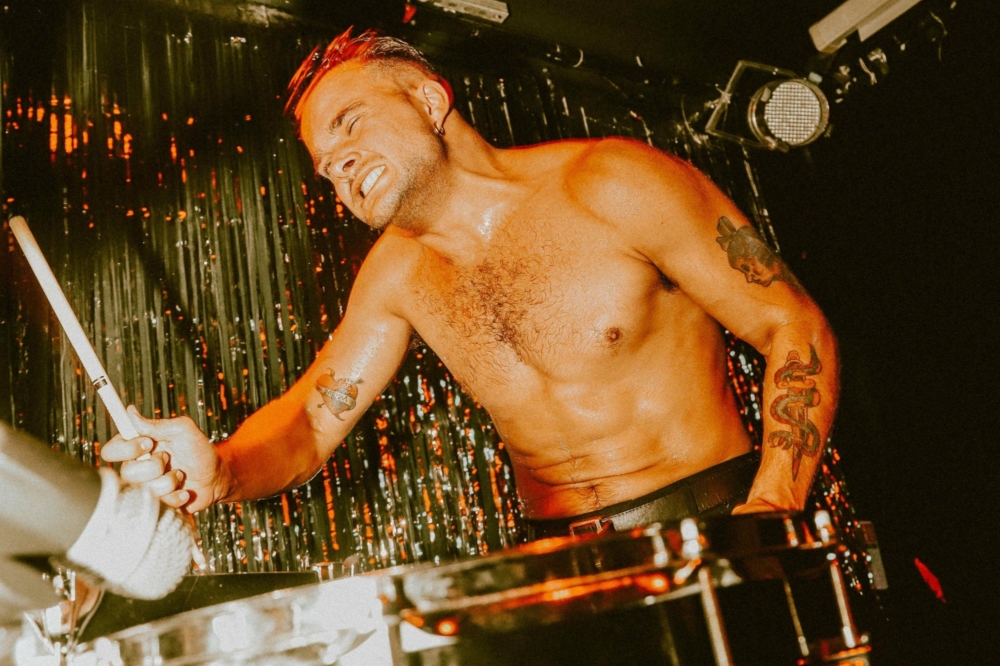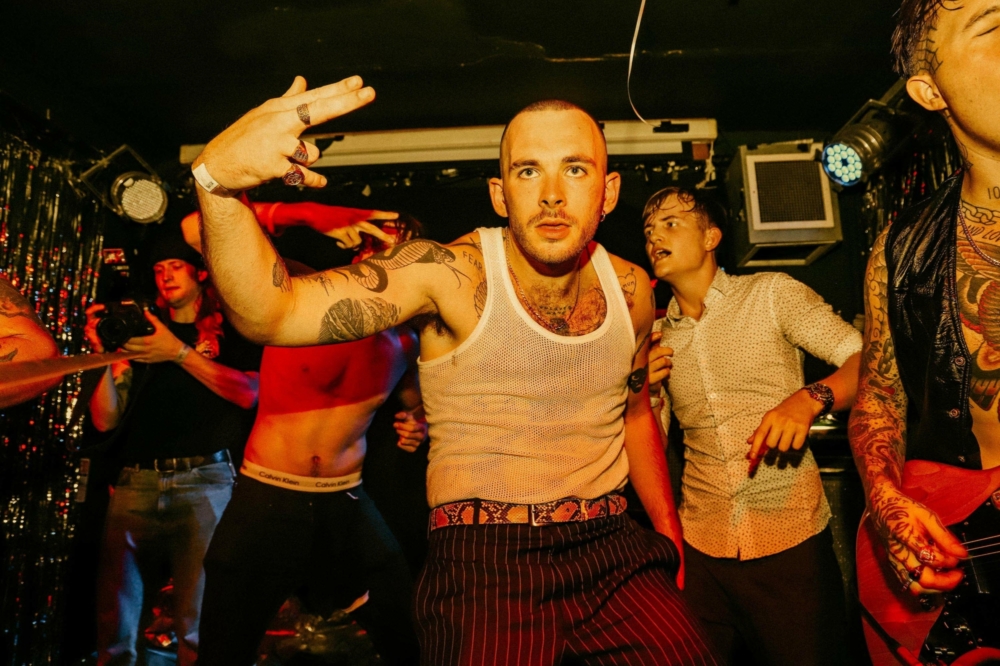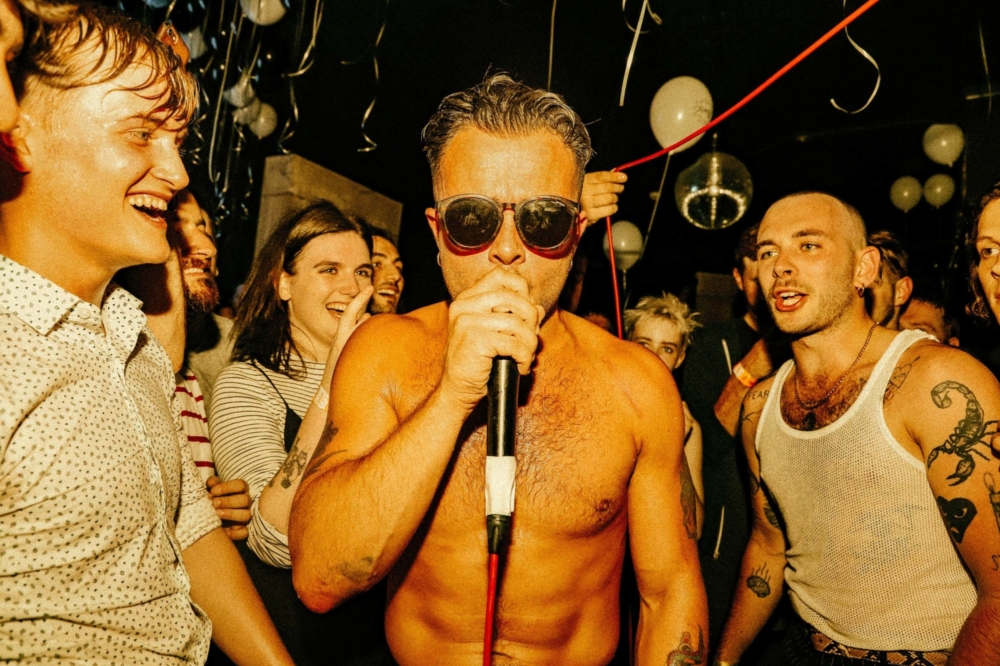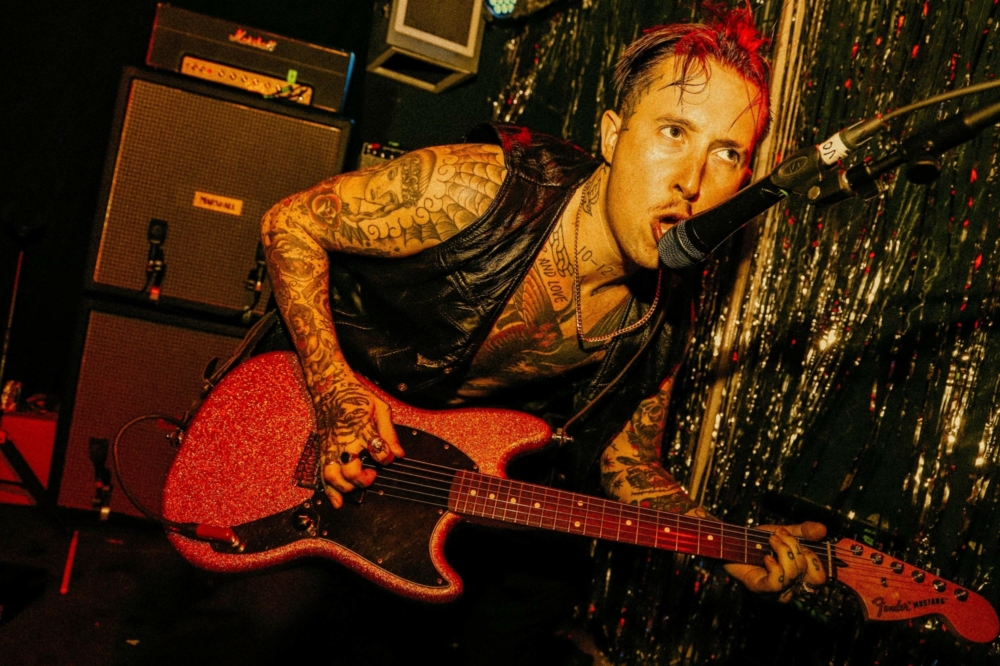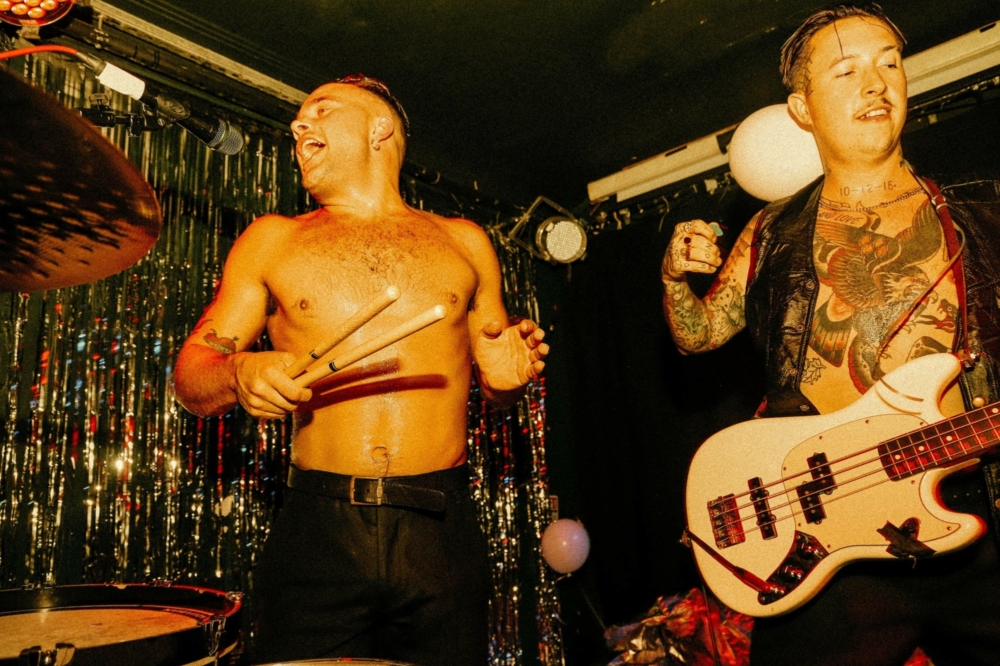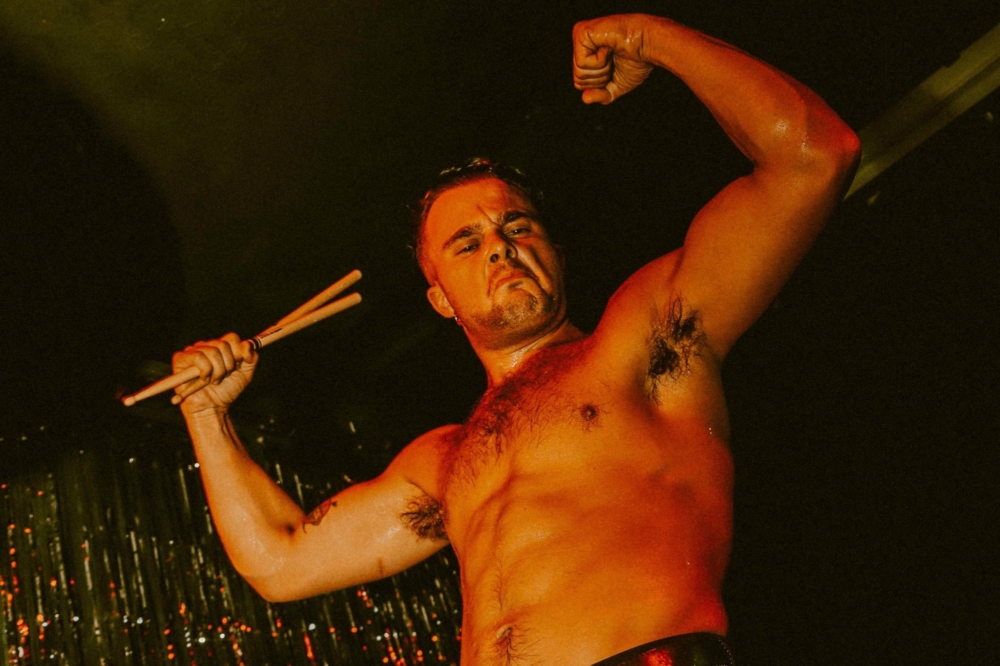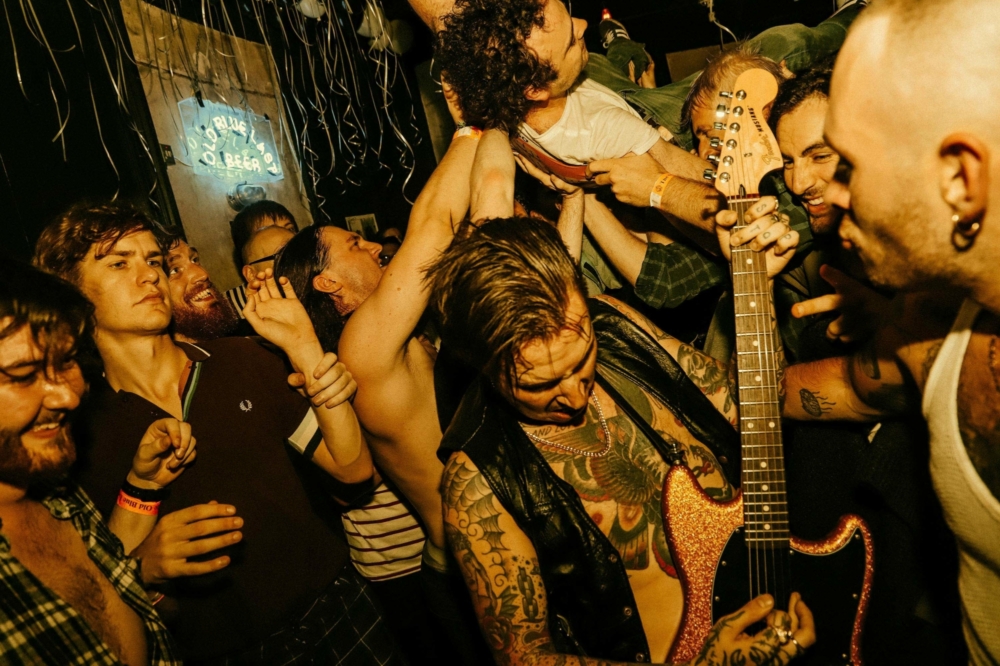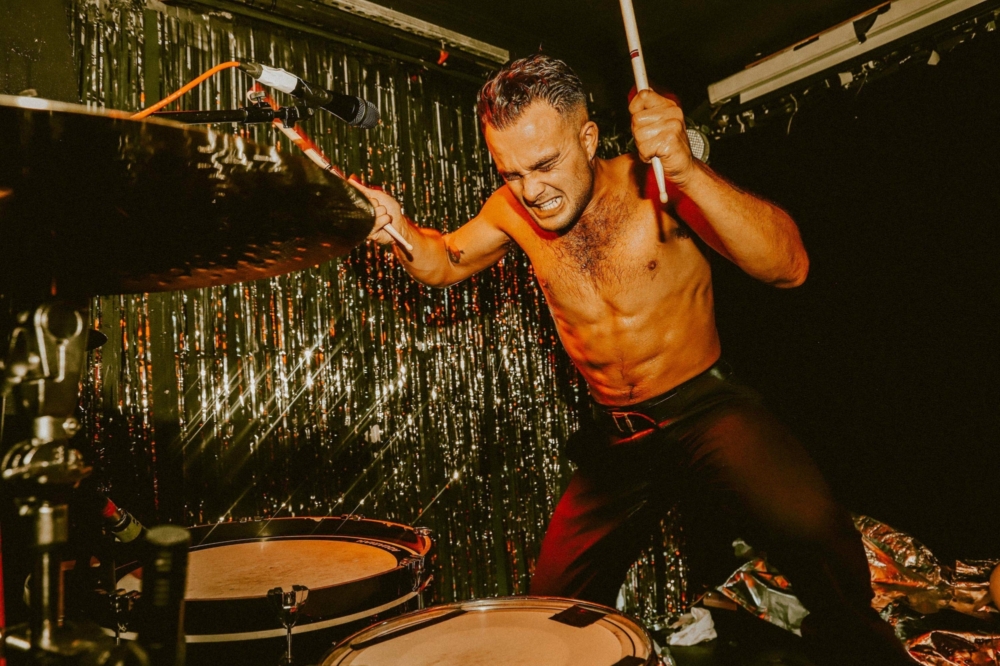 Get your copy of the latest issue