Watch
Members of Wolf Alice, The Maccabees, Blur and more audition to be Slaves' new drummer in their 'Chokehold' video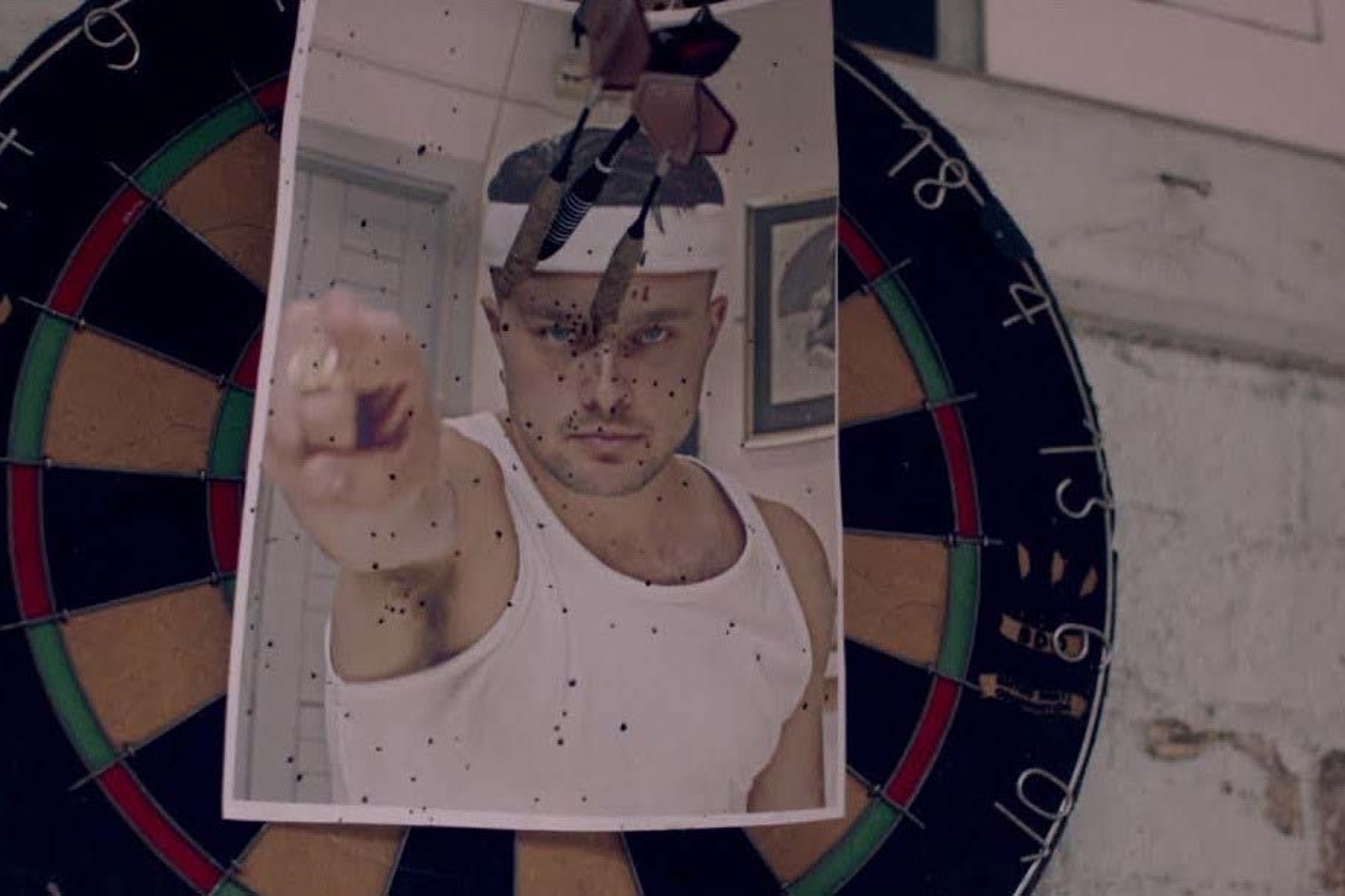 Looks like Isaac Holman is out of a job in the new 'Acts of Fear and Love' clip.
There's a crisis in the world of Slaves in their new 'Chokehold' video. Isaac Holman has quit the band to pursue his dream of becoming an international dance sensation, leaving guitarist Laurie Vincent to find a new drummer.
In the clip for the second track to be released from new album 'Acts of Fear and Love', a whole house of famous tubthumpers audition for the new role, including Wolf Alice's Joel Amey, Blur's Dave Rowntree, Ben Thatcher of Royal Blood, Dom Boyce of Peace, Sam Doyle of The Maccabees, Amber Grimbergen of Hinds and more.
It doesn't go too well, to the point where Laurie contemplates the idea of becoming a one-man band. At the critical point though, Isaac returns to reclaim his throne. All's well that ends well!
'Chokehold' follows first preview 'Cut And Run' in previewing the band's third album, the follow-up to 2016's 'Take Control'.
They're set to take the record on a tour of record stores around the album's release, while they'll also play a host of summer festivals.
View the dates and watch the 'Chokehold' video below.
AUGUST
02 Chicago, Lollapalooza
02 Chicago, Empty Bottle
12 Hungary, Sziget Festival
16 Kingston, Banquet Records (New Slang)
18 Leeds, Crash Records instore @ Headrow House
19 Manchester, HMV
19 Sheffield, Bear Tree Records instore @ Picture House Social
20 Whitstable, Gatefield Sounds
20 Canterbury, Vinylstore JR
20 Deal, Smugglers
21 Nottingham, Rough Trade (two shows)
22 London, Rough Trade East
23 Brighton, Resident
24-26 Reading & Leeds Festival
SEPTEMBER
28 Salt Lake City, Crucial Fest
OCTOBER
06 California, Cal Jam Fest
Read More