Album Review
J Mascis - Elastic Days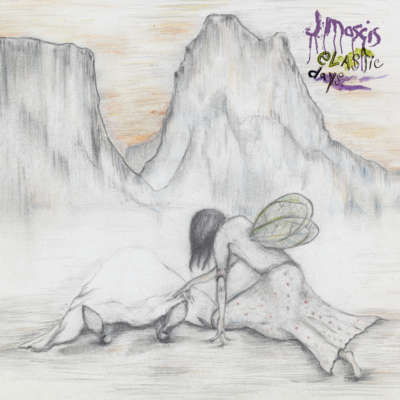 Who could have predicted that he'd one day end up sounding quite this melodic.
Label: Sub Pop
Released: 9th November 2018
Anyone who's seen Dinosaur Jr. any time recently can attest to the fact that they remain admirably full-throttle about their sonic approach; earplugs are still advisable, as the veterans continue to tear through their sets with blistering volume and breakneck pace. Frontman J Mascis' solo work in recent years has flown under the radar a little, but it really shouldn't have. He continues in the same vein as 'Tied to a Star' on 'Elastic Days', another charmingly-presented change of pace; who could have predicted, back in the early days of the band, that he'd one day end up sounding quite this melodic.
This is no solo acoustic effort; he tracked the vast majority of the instrumentation himself, but the record still emerges sounding like the product of a full band. At the heart of it remains his signature guitar tone, which he's happy to noodle away with breezily. On the likes of handsome opener 'See You at the Movies' and the quietly epic 'Cut Stranger', you get the sense that he's just about holding himself back from launching into a full, Dinosaur-style solo, while elsewhere, he pairs pretty acoustic work with crisp percussion, especially on 'Sometimes' and 'Drop Me'. The sense of 'Elastic Days' being a fully-realised piece of work is accentuated by a host of guest turns on backing vocals, with Zoe Randell of Luluc being the standout amongst a star-studded cast of collaborators that also includes Mark Mulcahy of Miracle Legion and Pall Jenkins of The Black Heart Procession. The last couple of Dinosaur Jr. records in particular have been praised from all angles for their consistency, but J Mascis is continuing to fire out hidden gems under his own name, too.