Interview
Phoebe Bridgers and Conor Oberst welcome you to the Better Oblivion Community Center
Two of the alt-folk community's finest songwriters have come together for an album that's urgent, gorgeous and a restorative slice of comfort. Come in.
When Conor Oberst popped up as a guest vocalist on 'Would You Rather', a highlight from Phoebe Bridgers' outstanding 2017 debut album 'Stranger In The Alps', there was an immediate chemistry evident. The pair's voices wormed in and out of each other on a chorus that's breathtaking in its simplicity, before colliding together on an urgent final run-through, the Bright Eyes singer's husky whirr and the newcomer's soaring tones fitting together with ease.
Conor saw the singer play in her hometown of Los Angeles back in 2016, and was so struck that he asked her to send him the album before its release. Later, he invited her out to support him on the tour for that year's solo LP 'Ruminations', and a seed was planted for a collaborative partnership that has since blossomed.
"I was spending a lot of time in LA in the last couple of years, and I ended up hanging out with Phoebe and her friends a lot," Conor explains, speaking to DIY over the phone from his native Omaha, Nebraska, where he and Phoebe are recording in the run-up to Christmas. "They're always working on songs together, and trying to write for different people's records, and their own records, so it's a cool scene to be around." He continues: "[There are] a lot of songwriters that are happy to share their songs and so we just wrote one of those songs on a whim, and then it turned into…'let's do another one!' And then 'maybe we'll make a single!' and then…" Well, then it turned into the Better Oblivion Community Center.
"I feel like the coolest part of it was our differences as writers."
— Phoebe Bridgers
Released today with barely any warning via Dead Oceans, the pair's self-titled debut album is a pure collaboration, a record that pushes both their musical boundaries to their limits, before sticking itself back together and becoming something new, fresh and unexpected, all while keeping their idiosyncrasies in tact. Written together from the ground up, the album doesn't feel like a record of two halves, as collaborations like these so often do; throughout its ten tracks, they trade verses, soar together on urgent choruses, and overlap like fish down a stream.
Despite this instant sense of harmony between the pair that comes from a listen to 'Better Oblivion Community Center', it was their contrasting outlooks that made the record thrive, as Phoebe explains: "I feel like the coolest part of it was our differences as writers. I tend to gravitate towards people who have very similar sensibilities to me, [especially] when I'm writing for my own project, and the reason this snowballed into a completely different project is because we started writing songs and realised it doesn't sound like either one of our styles, but a weird combo. I tend to be super autobiographical, and it was really cool to step out and not do that."
Across the record, there's plenty of the kind of confessional songwriting and earworm melodies that both singers have been separately known for - breezy lead single 'Dylan Thomas' would fit nicely on 2005 Bright Eyes LP 'I'm Wide Awake, It's Morning', while first track 'I Didn't Know What I Was In For', which starts with just Phoebe and an acoustic guitar, spins the kind of story that made 'Stranger In The Alps' such an alluring debut. But it's the album's left turns that really make it shine. 'Exception To The Rule' starts with the pair's reverb-drenched vocals set under a thudding synth line before the catchiest chorus of the whole record bursts out of nowhere, while 'Sleepwalkin'' sees a Bright Eyes-esque verse turn down an alleyway and become an expansive, anthemic rock song by its chorus. 'Big Black Heart', meanwhile, menacingly builds from a slow, fluttering intro into a gargantuan conclusion, Phoebe's voice reaching a furious new level that 'Stranger In The Alps' never saw. It's surprising, intoxicating, and the crowning moment of a record that pushes boundaries across its duration.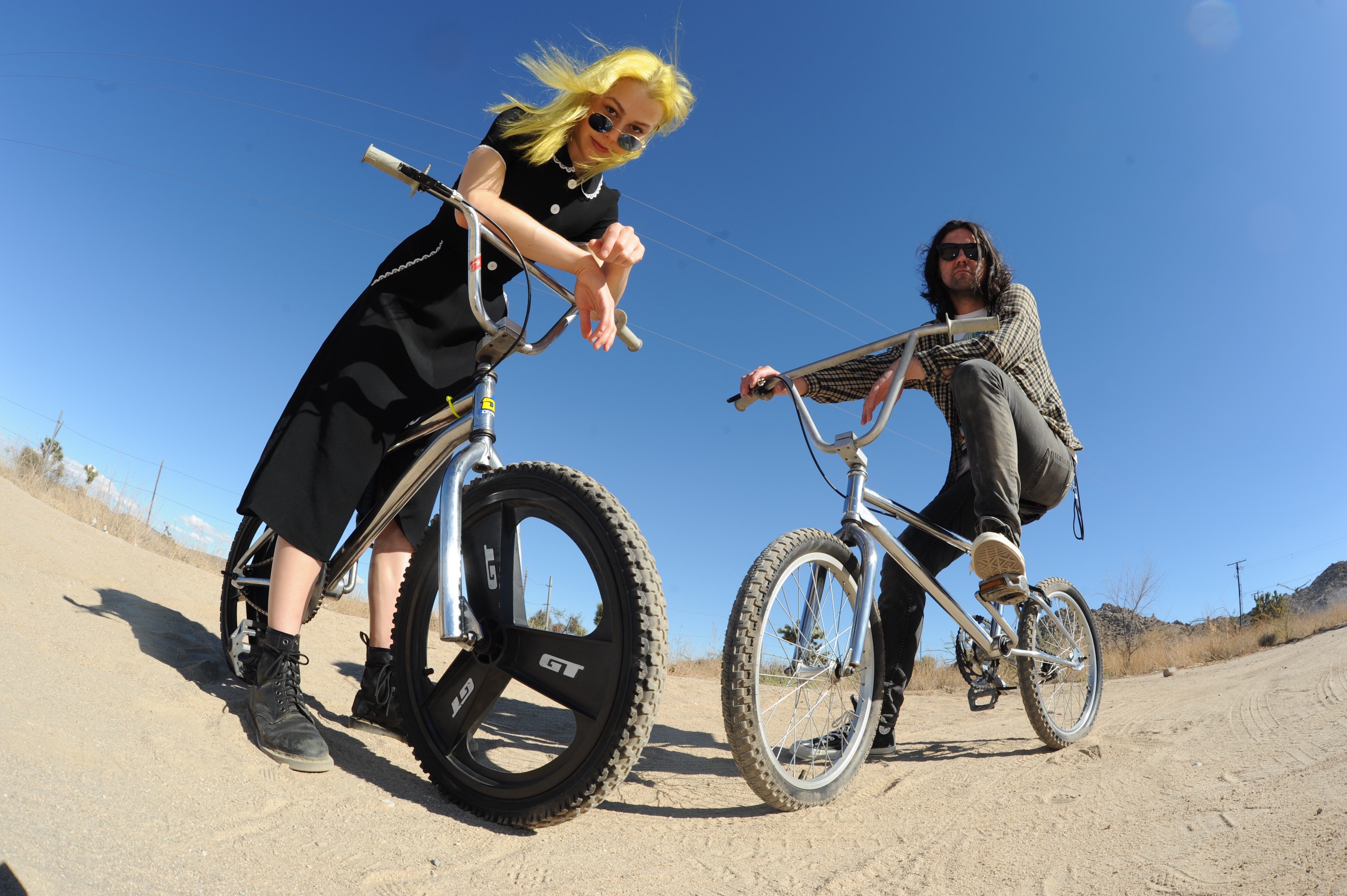 "I think Phoebe's an amazing songwriter, one that doesn't come around that often."
— Conor Oberst
Snowballing from the writing of the now-suitably-titled 'I Didn't Know What I Was In For', the album came together with few hiccups in early 2017, before being put to tape last summer, with help from members of Dawes - frequent collaborators of Conor's - as well as Yeah Yeah Yeahs' Nick Zinner, who adds guitars to 'Dylan Thomas' and closer 'Dominoes'. "I collaborate with people a lot as far as arranging songs and whatever, but it was interesting to write every song together, start to finish," Conor reflects.
"It came very naturally, but also there's a natural push and pull. To me, writing is a solitary thing, and then to get a chance to work on something to the point that it makes both of us happy. I mean, Phoebe's probably a bit more of a perfectionist than I am, and so it was good for me to have her be like 'You know what, let's go back and think about that one verse again - we can come up with something better than that' and I think both of us were pushing each other to make it a little better, or different to our own stuff."
In keeping with the album's spontaneous creation, its release comes with very little build-up or anticipation, allowing it to be digested in one chunk and come with the fewest number of preconceptions possible. It deserves it, too; clocking in at just 40 minutes, 'Better Oblivion Community Center' flows perfectly as a body of work. "I didn't want people to make assumptions as to what it's going to sound like," Phoebe affirms. "I don't know what that even is really, but even just releasing one song [in advance]... I think the songs are pretty different from each other on the record, so if we were to release one, people might make assumptions as to what the entire record sounds like, and so it just felt fun to me to have no hype, no anything, just 'here it is!'."
"It's a fun surprise," Conor agrees. "For people that like both of our music, or like either of our music, here's ten new songs to listen to."
Conor, especially, would be forgiven for settling into a stride and staying in his comfort zone, decades into a lauded career, but the project shows a continued willingness to collaborate, learn and improve, and on 'Better Oblivion Community Center', it brings fantastic results. "I guess I've always maybe not been the best at my.... I could've made smarter moves career-wise, and done things that made more sense," he reflects, half-chuckling. "Everyone will say, 'So...how many bands do you have?!' But to me, I like making music, and making music with my friends. It's something that always revitalises my creative self, to do it with a new person and welcome new ideas. Of course I still like making music with my old friends too, but I like having new perspectives, and I think Phoebe's an amazing songwriter, one that doesn't come around that often, so to get to do a whole thing with her was really cool. It definitely re-energised me."
"And you're alright I guess…" Phoebe quips back. "It's nice seeing you learn from me as a songwriter! That's the gratifying thing for me," she finishes with a chuckle, "teaching you how to write songs."
'Better Oblivion Community Center' is out now via Dead Oceans.

Get your copy of the latest issue