Album Review
Middle Kids - New Songs For Old Problems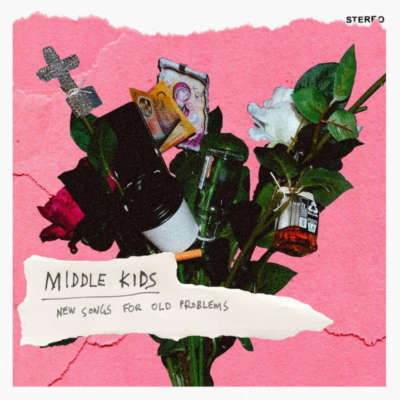 Five new tracks to tide fans over whilst they continue to hit the road.
Label: Lucky Number
Released: 24th May 2019
Last year's full-length debut from Middle Kids, 'Lost Friends', was well-received enough that you suspect that they could get away with the cynical deluxe edition reissue right about now as they gear up to strike while the iron's hot and take a victory lap across the US this summer (they'll squeeze in a show at Heaven in London at the end of the run, too). After all, their first album met with strong reviews, won them slots on a clutch of U.S. late-night talk shows, scooped the prestigious Double J album of the year title in their native Australia and secured them celebrity fans like Elton John and Will Arnett.
Instead, though, they've served up five new tracks to tide fans over whilst they continue to hit the road. As the title suggests, there is little deviation from the form book on 'New Songs for Old Problems'; fizzing guitars, racing percussion and boisterous vocals from singer Hannah Joy are all in plentiful supply. She and bassist Tim Fitz, clearly have a sharp grasp of melody and we see a slightly different side to that here; where 'Lost Friends' was hook-heavy throughout and occasionally heavy-handedly anthemic, the likes of the bittersweet 'Needle' and the reflective 'Big Softy' here suggest that the next record might swap out some of the relentless energy for moments of introspection. 'New Songs for Old Problems' will augment Middle Kids' live set nicely between now and the end of the year, but for evidence of real progression, we'll have to wait for album two.
More like this