Album Review
Summer Camp - Romantic Comedy
4 Stars
A sea change from the beat-driven nu-disco they excel at.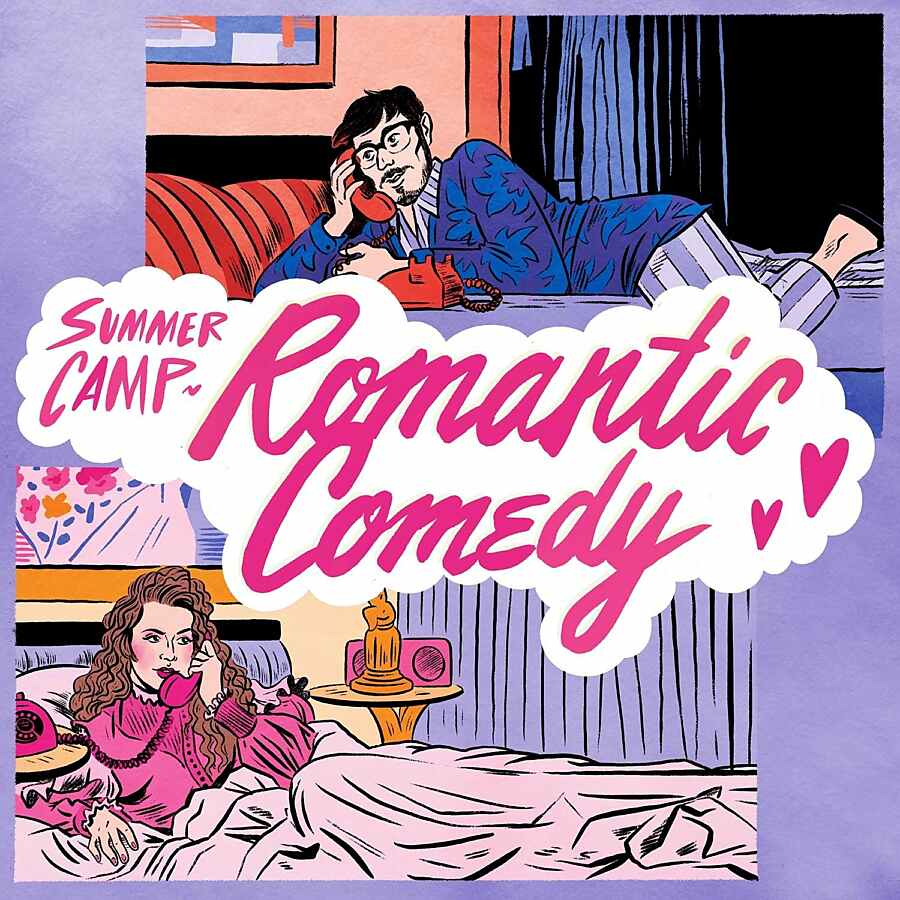 Doubling as a score to the directorial debut of band member Elizabeth Sankey, 'Romantic Comedy' pushes beyond the synth cloak of Summer Camp's earlier work - opting instead for a flurry of bubblegum-pop melodies with a side-order of orchestral strings thrown in for good measure. The husband-and-wife duo have built a solid reputation for glitchy electro-pop output, and normal service is temporarily put on ice with a fifth album that, in a similar vein to previous soundtrack effort 'Beyond Clueless', proves all together less predictable - instrumental tracks scattered throughout, helping to break-up padded moments of its forty-two-minutes.
That said, the Motown-indebted 'Love Of My Life', 70s yacht-rock of 'Barefoot In The Park' and breezy west coast drift of 'You Complete Me' inject a healthy dose of life into an offering that is a definite change of pace for the band, in both style and intent. 'Romantic Comedy' will possibly divide fans of Summer Camp's more conventional releases - the outfit presenting a tender and subtler side; a sea change from the beat-driven nu-disco they excel at, but this is certainly something to be expected in light of the album's broader purpose.