Album Review
Tame Impala - The Slow Rush
4 Stars
It might make a star of its funk-heavy basslines, but there's an ever- present underlying sadness here too.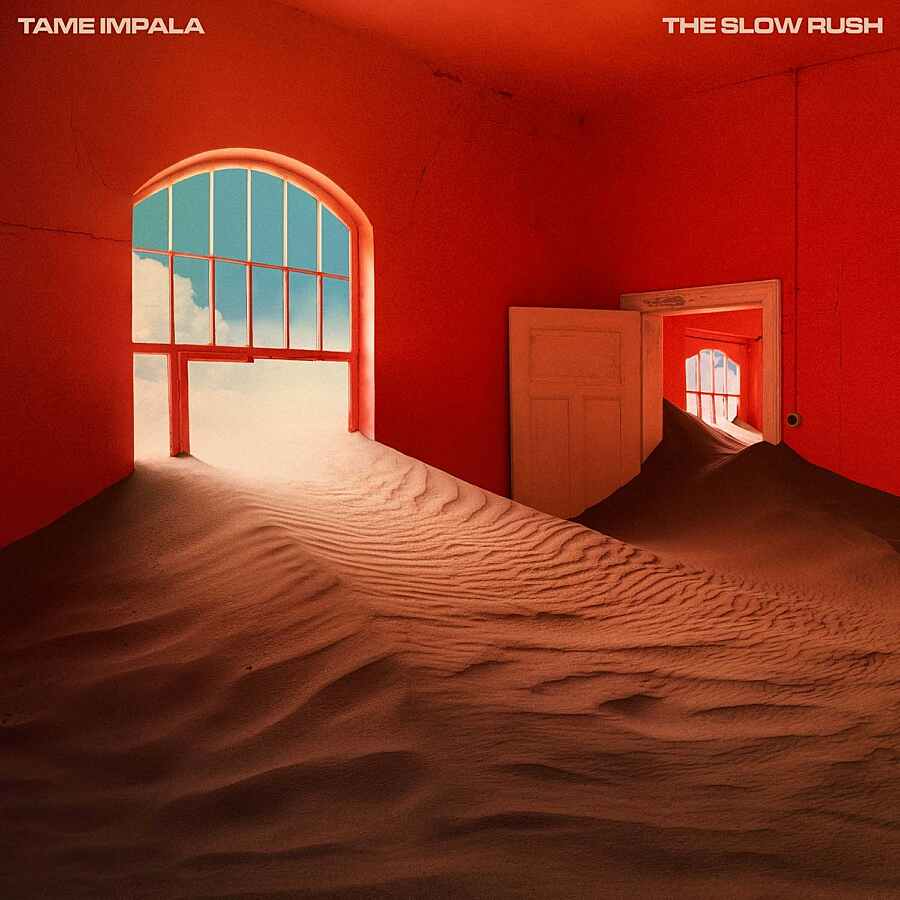 Few artists in recent memory have developed as strong a musical stamp as Kevin Parker. Over 10 years and now four albums, the reluctant genius has created an oft-copied, rarely-equalled niche, updating a decades-old genre and splicing it with enough modern flourishes to occupy a space entirely of his own. To be "a bit Tame Impala" is now a universally-understood descriptor, a succinct byword for smart, multi-layered psych-pop symphonies – the kind built equally for hazy summer evenings, late night headphone moments and, increasingly, the dancefloor. Most impressively, however, unlike many with such an immediately-recognisable voice, KP's also managed to push forward; there's no doubt the man behind 2015's 'Currents' was the same meticulous author of 2010 debut 'Innerspeaker', but behind the gentle Lennon vocals and heady sonic palettes, the influences had audibly shifted.
Now, five years later, and 'The Slow Rush' pulls the same clever trick. It takes approximately two milliseconds of opener 'One More Year''s treated intro sample to know who's on the stereo but, beneath the familiarity, Tame's fourth is operating in a subtly different world. Where 'Currents' doffed its cap heavily to R&B within its pop smarts, creating his most commercial work yet, 'The Slow Rush''s ingredients feel slightly more disparate. 'Posthumous Forgiveness'' synths sound almost baroque among reflective lyrics about his father; 'Breathe Deeper' is loose and funky, while 'Tomorrow's Dust' begins with softly-picked guitars, a musical cuddle before swelling into an opulent, dense patchwork that's full and fleshed out without ever sounding OTT: always Tame Impala's smartest move. Though there are still fully-fledged earworms to be found (previous single 'Borderline' remains a highlight, 'Is It True' a strutting bop), having taken Tame to the club on their last record, this time round Kevin seems more inclined to stand on the edge. A particularly lyrically meditative offering ("'Cause it might have been something, who's to say? / Does it help to get lost in yesterday?"), it might make a star of its funk-heavy basslines, but there's an ever-present underlying sadness here too. However, if it's a party for one Kevin Parker's throwing on 'The Slow Rush', there are enough gems floating around the room here not to need any company.
More like this