Listen
The Lounge Society share 'Generation Game'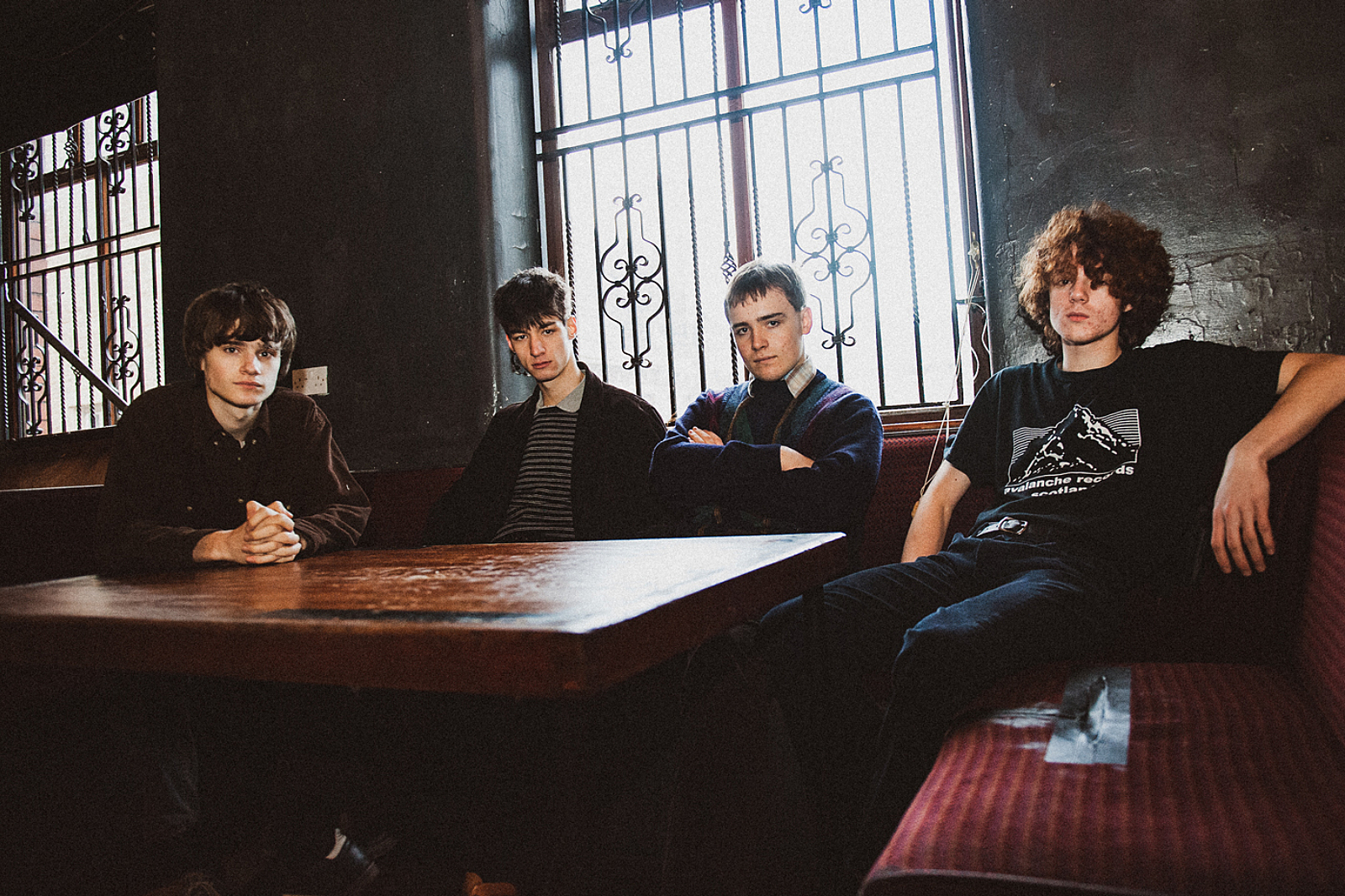 Photo: Piran Aston
A five-minute newbie from Speedy Wunderground to keep you going.
Hailing from Hebden Bridge, The Lounge Society have shared their snarling newbie 'Generation Game', the latest release from label legends Speedy Wundergound.
"I don't think it's sunk in yet that we're releasing a single with Speedy," the band - made up of Cameron Davey (vocals/bass), Archie Dewis (drums), Herbie May (guitar) and Hani Paskin-Hussain (guitar) - say. "It's always been a dream for all of us to record with Dan Carey and release with Speedy. We love their ethos and all the music they've put out in the past, it's a great scene.
On the day everything happened really quickly, we messed around for a bit, trying different amps, guitars and stuff, then when we were ready Dan said 'shall we go for a take' and switched the lights off, put the smoke machine on and put lasers on. Then just as we started playing the smoke alarm went off which was really funny, apparently it's never done that before!
We went through the track and there was a real energy in the room, it was like being at a gig which is exactly what this track needed. Generation Game means a lot to all of us, and we feel it's an ideal introduction to us as a band. To us the lyrics reflect what we're all about – shedding light on topics and events we feel are criminally ignored - and for it to be our very first offering to the world (especially through Speedy) really helps get that across. Once we'd finished the take we all stopped dead and looked at each other (and Dan) and he just said 'that's it, that's the one'. I think we were all a bit shocked but the energy was there on the recording and we completely trusted him!"
'Generation Game' is out 27th March on digital and 24th April on limited 7"!