Album Review
Nap Eyes - Snapshot of a Beginner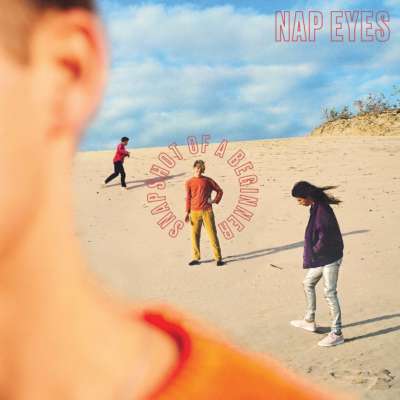 Another smartly-crafted step forward.
Label: Jagjaguwar
Released: 27th March 2020
Through all the stylistic twists and turns that Nap Eyes have taken since their formation in 2011, there's been one constant to the way they work, which is that more or less every song they write is whittled into shape from freeform, free-writing pieces by frontman Nigel Chapman, which usually run to twenty minutes in length. It's an unusual approach, but the consistency of Nigel's adherence to it suggests an imperviousness to the world around him, one that has allowed the Nova Scotians to proceed at their own pace, finding room to try out glacial psych on 2016's 'Thought Rock Fish Scale', for instance, or to pitch themselves somewhere closer to angular indie rock two years later in the shape of 'I'm Bad Now'.
This time around, with 'Snapshot of a Beginner', they've branched out again into more handsome territory, evoking a kind of stately, unhurried approach to guitar music that calls to mind the likes of David Berman and Bill Callahan, as well as Matt Berninger's work with EL VY. Nigel allows himself to wander thematically, which is how he finds room for everything from character studies of Mark Zuckerberg on the song of the same name to downcast self-admonishment in the shape of 'Fool Thinking Ways'. Despite that, though, there's a musical consistency throughout that centres around a woozy, slow-simmering blend of guitar and synth. It complements his lyrical style nicely; perhaps Snapshots of a Beginner would have been a more accurate title, because the album plays out like a series of vignettes, a collection of short stories. Most crucially, when the breezier moments do arrive, they dovetail smoothly - the twinkly 'Real Thoughts' is straight from the Real Estate playbook, whilst 'If You Were in Prison' and 'Though I Wish I Could' are closer to early Walkmen. Another smartly-crafted step forward.
More like this