Album Review
Hayley Williams - Petals For Armor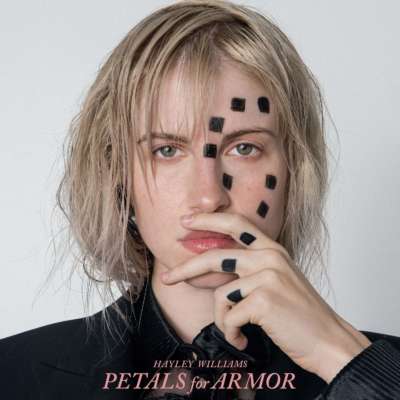 Her most bold musical move yet.
Label: Atlantic
Released: 8th May 2020
Hayley Williams has never been shy about putting her feelings on the line. After all, throughout her time in Paramore, she delved deep into her own experiences and transformed them into relatable pop rock anthems. It's within her first solo album, however, that it feels as though she's really peeling back the layers to examine what's inside. An intricate, raw record centred around a build-up of life crises, 'Petals For Armor' is a patchwork of emotional shifts and sonics, seeing her process rage, grief, desire, femininity and more, all through her most bold musical move yet. Opening with the scorching 'Simmer' - a song bristling with quiet rage - the record's 15 songs see Hayley lifting the lid on her repressed emotions, and reclaiming the narrative around her well-documented life. "Sorry, I was in a depression… I'm trying to come out of it now," goes the quiet voice note recording that introduces funky lynchpin 'Dead Horse'. Pointing directly to the sense of vulnerability that flows through the album, the track soon launches into the most frank and, at times, harrowing reflection of her late marriage that she's offered up so far ("Held my breath for a decade / Dyed my hair blue to match my lips / Cool of me to try / Pretty cool I'm still alive."), proving just how deep she's delving here. But much like any rumination on life, there are also moments of light. From the redemptive message of 'Over Yet' ("If there's resistance / it makes you stronger") to the '80s R&B-indebted dedication of 'My Friend' ("You've seen me from every side / you're still down for the ride") via the infectious 'Vogue'-esque 'Sugar On The Rim', 'Petals For Armor' also unearths nuggets of hope and confidence buried within its deep reflection. A record that perfectly proves how much strength is in vulnerability, it's undeniably Hayley's most powerful move yet.
More like this