Album Review
Creeper - Sex, Death & The Infinite Void
5 Stars
Their most astonishing and liberating move yet.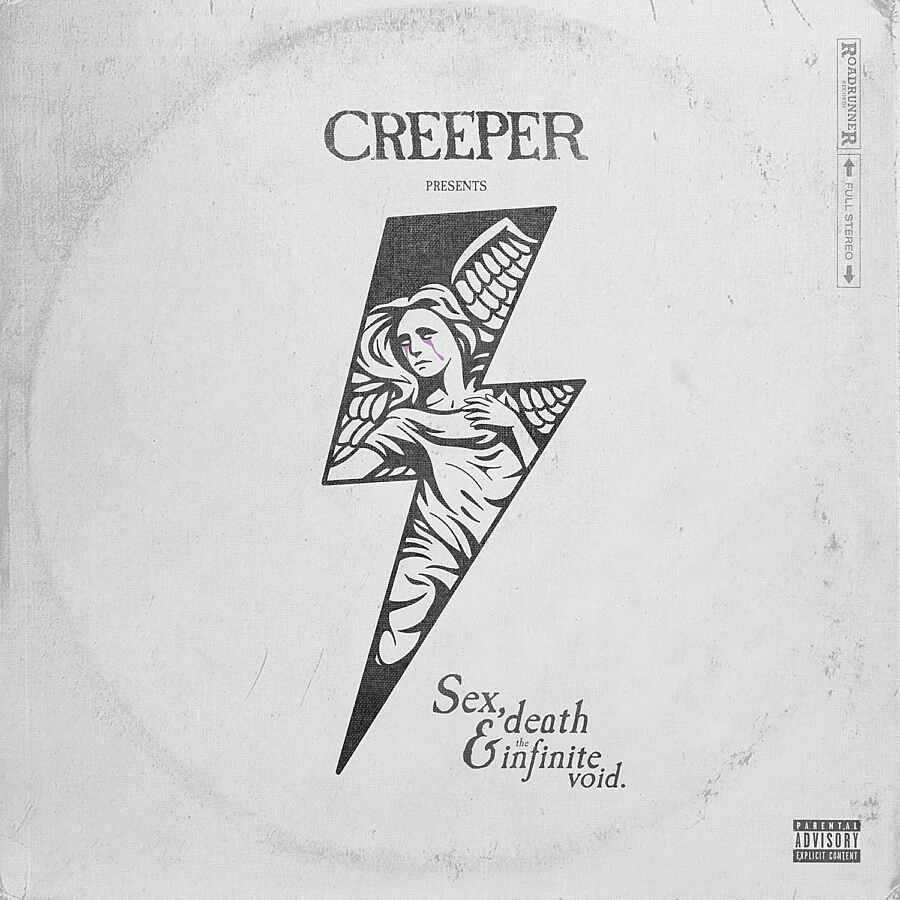 Even back when they first emerged in 2014, Creeper didn't fancy doing things the regular way. Born from the remnants of punk bands past, the six-piece quickly found that their strengths lay in evoking a tangible sense of mystery and intrigue; their brand of high-octane rock came accompanied by a series of horror-tinged tales of fiction. And while, on debut 'Eternity, In Your Arms' they cemented themselves as one of the UK's most theatrical and ambitious young bands, that was never going to be quite enough for them second time around.

Instead, on the boldly-titled 'Sex, Death & The Infinite Void', they reinvent themselves once more. While riffs and quick tempos dominated proceedings previously, this time, the band flex a different set of muscles. Tinged with a more moody Americana feel, aand doused with faded Hollywood seediness, the album may seem like a sidestep for the band, but it also makes perfect sense. Frontman Will Gould croons his way through tracks - telling the ill-fated story of Roe, a boy who's newly-arrived on Earth, and his lover Annabelle - treading closer to Nick Cave and Roy Orbison than AFI's Davey Havok, while their brand of dark pop - whether explored in the huge choruses of 'Be My End', the doo-wop lilt of 'Thorns Of Love' or the darkly Tarantino-esque 'Paradise' - is potent throughout. Clearly not ones to do things by halves, 'Sex, Death & The Infinite Void' may be an album that feels boldly unexpected for a rock band in 2020, and that makes it all the more remarkable: for Creeper, it's their most astonishing and liberating move yet.