Album Review
Willie J Healey - Twin Heavy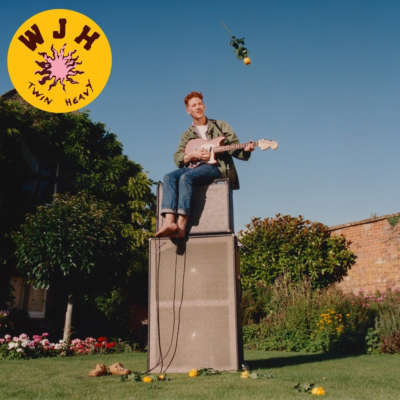 An album that shines throughout.
Label: YALA!
Released: 7th August 2020
Three years since the release of debut 'People and Their Dogs', Oxford's Willie J Healey is back with 'Twin Heavy', a glitzy and gorge second offering that sees him build and expand on the sleek-pop of its predecessor. Not only full of sweet pop sounds, we find Willie pulling on 70s influences, from the glam-rock-esque opener 'Fashun' and the warm and fuzzy feeling-fuelled 'Songs for Joanna', to the delicate romanticism of the album's title track and the stomping swagger of 'Heavy Traffic', resulting in 'Twin Heavy' feeling both drenched in nostalgia and still refreshingly modern. Well and truly living up to his aim of creating a timeless classic, 'Twin Heavy' sees Willie delivering a more concise and cohesive record than his previous, leaning into a more distinctive sound and crafting an album that shines throughout.
More like this